Saluting Fitness Gurus!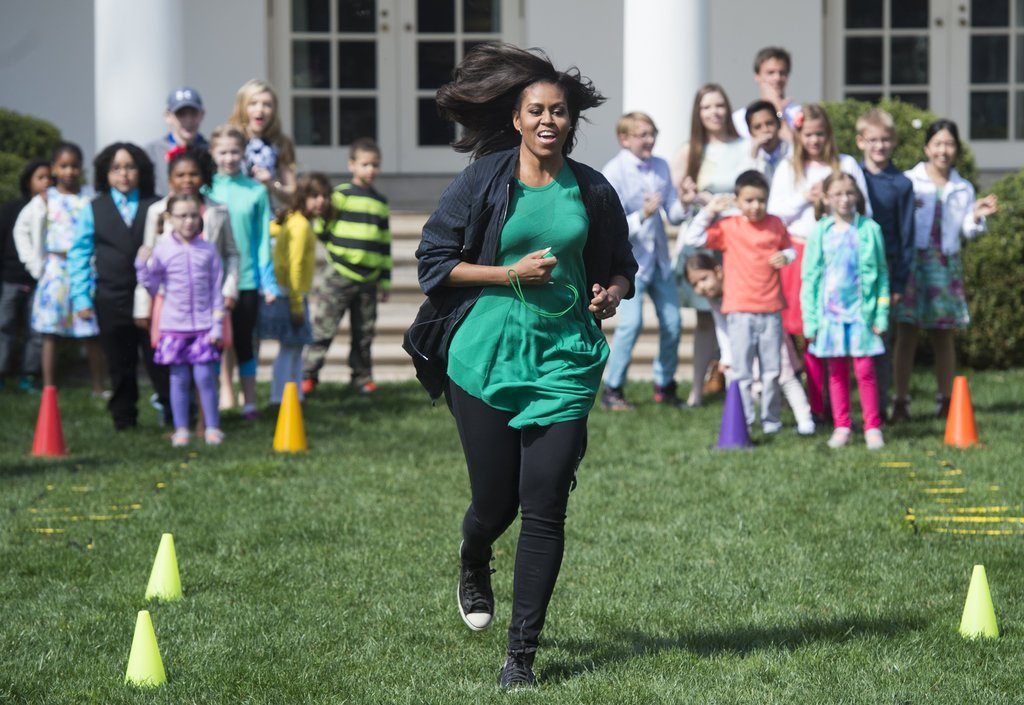 In this Article
With more and more people advocating the importance of health and fitness today, you have plenty of inspiration. Take a look at these 10 most influential people in health and fitness. They may be just the thing to take you further in your journey to wellness!
Fitness has become the new mantra that everyone's talking about these days. From the masses to celebrities, it's becoming a way of life as more and more people are emulating examples set by leaders of good health. Let's salute these fitness gurus!
Celebrity Fitness Experts Who Inspire and Motivate
1. Michelle Obama
The elegant and fit First Lady of the U.S.A deserves mention for her major contribution to promoting health with the introduction of "Let's Move", an anti-obesity programme for American children. Healthy habits start early!
2. Jillian Michaels
This famous fitness guru is an expert on the show called "The Biggest Loser" where contestants compete to shed weight. Michaels occupies a place of reverence in the fitness space with her effective workout DVDs and online personal training.
3. Deepak Chopra
If holistic healing and alternative therapy are important to you, Deepak Chopra is a name to reckon with. He's an expert in meditation, has churned out several books, and has a website on the topic. He gives a whole new perspective to holistic fitness.
4. Vani Hari
This famed food activist and blogger convinced beer manufacturers in America to show ingredients on each can. Though controversial at times, she's fighting to force companies to use safer and healthier ingredients.
5. Mehmet Oz
America's renowned heart surgeon rules the health space with his popular books, shows and a magazine called 'The Good Life'. Despite being criticised for some his unsupported health claims, he manages to hold his stand.
6. Gary Taubes
Next on the list of most influential people in health and fitness is nutrition expert and author Gary Taubes, who shot to fame with his book 'Good Calories, Bad Calories'. Taubes is currently funding an intensive research on key nutritional issues.
7. Tara Stiles
Famous female fitness trainer and Strala Yoga instructor, Tara Stiles, believes that exercise and eating programmes need to be tailor-made. One of her clients includes Deepak Chopra. Fitness team, we say!
8. Sanjay Gupta
Sanjay Gupta is a neurosurgeon and chief medical correspondent of CNN. One of the most trusted names in the health and wellness sector, he is best known for hosting the health program "Sanjay Gupta, M.D.".
9. Tim Ferriss
Tim Ferriss has made a notable contribution to the fitness space with his books 'The 4-Hour Work Week', 'The 4-Hour Chef' and 'The 4-Hour Body'. He also runs a well-loved weekly podcast called 'The Tim Ferriss Show'.
10. Mark Bittmann
Another revered food and fitness guru is Mark Bittmann, the lead food columnist of The New York Times. His books 'How to Cook Everything Fast' and 'The VB6 Cookbook' are treasured by health freaks.
Being healthier is synonymous with being happier as it covers not only physical fitness but mental health too. These celebrity fitness gurus practise the goal of comprehensive good health and well-being. Take a leaf out of their book and forge your path to fitness too!