Saif Told Me Women Shouldn't Bother With Losing Weight: Kareena Kapoor Shares 4 Honest Motherhood Confessions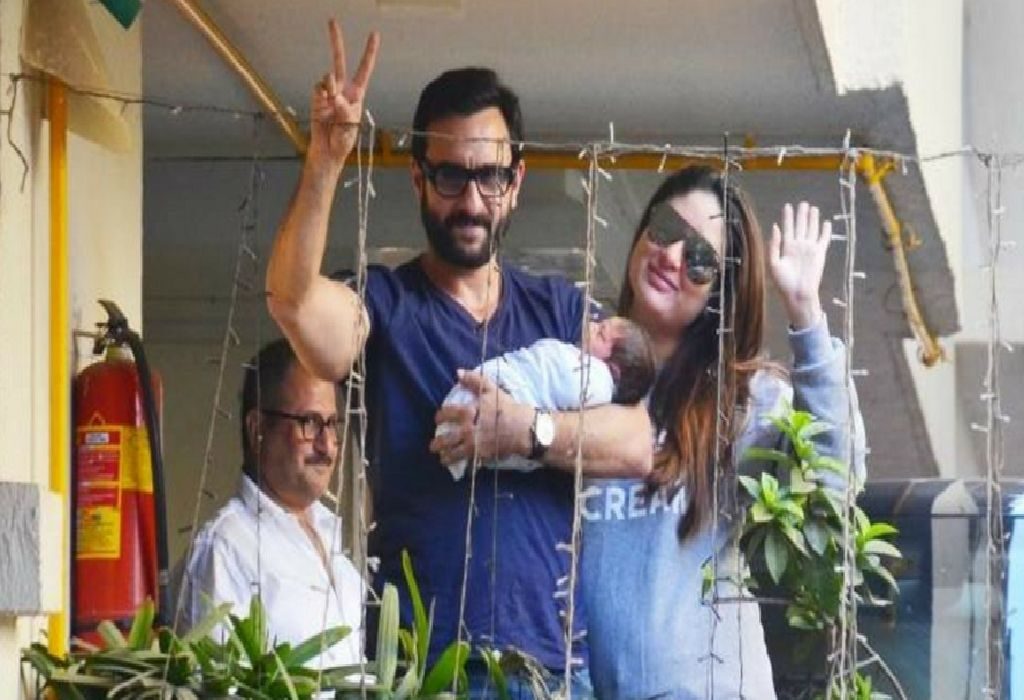 In this Article
Recently, new mom Kareena Kapoor had a strange experience. Somebody commented on a picture of her saying she "looked fat". This, after she has recently delivered a baby and her body has undergone so much transformation. This, to Kareena, who has always been a diva and had excellent levels of fitness. This experience hit Bebo in the gut.
The insensitive comment Kareena got is something many of us have also experienced. Never mind if we have just given birth, and gone through the challenging phase of pregnancy, we are supposed to just bounce back. Kareena was hit with a realisation that people can really get insensitive even if it's about a woman who has just given birth to a baby. What's more ridiculous is, the comment was on a picture post Kareena's yoga class! It is evident that she is working hard to shed those extra kilos, and opting for healthy means like yoga to do this – but some people still will comment and criticise!
The experience with the picture got Bebo thinking about how other women too must feel while dealing with changes in their bodies post-delivery. She felt strongly about this during her pregnancy too, and even shared reasons why moms are judged unfairly! Now, Kareena has penned down some personal realities about her own post-delivery journey to help other women deal with this change and better deal with unfair judgements around them. Way to go, Bebo!
Kareena's Personal Pregnancy Confessions and Tips
1. Work on Fitness Way before Getting Pregnant
"Since 2007, I have made a conscious effort to eat correctly, exercise and generally lead a more disciplined life. When Rujuta Diwekar (nutritionist) and I started on this journey, marriage was not even on the cards, and pregnancy wasn't even a faint idea in my heart; it started with getting in shape for a role and evolved into a lifestyle." The fact that she had been consciously staying healthy for a decade before her pregnancy is why she could shoot, travel and even walk the ramp till her third trimester of pregnancy.
With her walk down the ramp, she certainly shattered long held belief about pregnant women not being seen in public and she did with elegant style too!
https://www.instagram.com/p/BKDqwlAAiRt/?utm_source=ig_embed
2. Pregnancy is Not The Time to Start or Stop Anything, it is The Time to Take Everything in Your Stride and Go On
"Pregnancy is a physiological milestone, don't confuse it with a sickness." Kareena says firmly. She knows pregnancy makes most women vulnerable. With advice pouring in from everywhere about what to eat, what not to eat, what to do and what not to do, women begin to actually consider any random advice thrown at them and worse, implement this advice.
Kareena says, "Keep up with eating wholesome food, don't let some random fool tell you that it has too much carbs or fat or whatever. Wear the clothes you want and don't limit yourself to the mommy section or whatever. You are alive with another life inside you, so if anything, live every moment twice."
3. Mother Nature Has Your Back
Kareena had her moments of desperation to lose weight too. She admits speaking to her nutritionist Rujuta post delivery to put her on her Tashan (read size zero) diet! However, Rujuta firmly said no, we have to be careful, compassionate and feed the body well to avoid hormonal imbalances later. Even big sister Lolo, stood in agreement. Lolo (Karishma Kapoor) knocked off a whopping 25 kgs after her second delivery and she did so eating rice and fish curry! Her body is testimony of eating well and caring for herself post pregnancy.
Kareena says, "Just like pregnancy gives you a specific shape, albeit a round one, post delivery too, you are in a specific shape. The extra fat is required for many important tasks such as lactation and protection of both the baby and the mom from infections and illnesses. If you have a long history of fitness and ate right through the pregnancy, then just like the body grew, it will also shrink back naturally. Eating very little, or nothing, in a big to lose that weight, is just silly."
Kareena even shared 8 Ways She's Losing Her Post Pregnancy Weight and her methods are all completely natural.
While she had support in the form of her nutritionist and her big sister Karishma, Kareena's sweetheart Saif gave her the most reassuring words ever. He told her that women are inherently beautiful and really shouldn't bother with losing weight. It's the men who really need to get their act together. How sweet!
4. Do Not Forget Yourself after You Deliver
Earlier, Kareena had shared the important things that mothers always forget, based on her experiences so far. She adds to that as she states, "Pregnancy is tough, delivery is tougher and the toughest job of your life, motherhood, is just about to start."
Kareena knows that it takes a village to raise a child so she tells other moms to allow their families to help raise their kids. "The husband, maasi, older cousins, let them spend some time with the baby while you get some peace and time to yourself. Having your own life, staying healthy, keeping up with your work life is all important for the baby. Be kind to yourself!"
And she's made sure to share examples from her own life – treating herself to brunches with her girlfriends and keeping up with work outs – it's all her own way of taking care of herself!
https://www.instagram.com/p/BVv1G0hDoPn/?utm_source=ig_embed
https://www.instagram.com/p/BUq26s9jElY/?utm_source=ig_embed&utm_campaign=embed_video_watch_again
Wow, seems like this yummy mummy has got it all together. Thanks Bebo, for being such an inspiration to all mommies who are beating themselves up about the way they look and feel post pregnancy. You've really shown us that pregnancy body changes are natural and that we must above all love ourselves. It is only then that we can truly be the best versions of ourselves for our babies!
We sure have so much to learn from Kareena; we'll start by treating ourselves to a nice wholesome meal! See you.
Source: https://www.deccanchronicle.com/entertainment/bollywood/040717/diva-kareena-pens-down-pregnancy-tips-for-women-shares-personal-experience.html