Safe Herbs for Babies and Kids – When and How to Use
Herbs are often used to treat ailments. Herbs are natural, and thus a safe choice for all. Many plants have been used for medicinal purposes for a long time now. Herbs are crushed to extract their medicinal properties and are used for healing purposes.
They are a safer alternative to medicines found in pharmacies, which is why most parents opt for herbs when their children are sick. While conventional medication has its benefits, they should only be used for severe cases.
What Are Herbs?
Herbs are plants or parts of plants that are used for aromatic, savoury, or medicinal purposes. They are used for seasoning food, to make cosmetics and fragrances, and most importantly, to treat ailments in the form of herbal medicines. A herb can help heal a child. It can cure flu, treat problems such as teething and colic, as well as more serious childhood problems like chicken pox and the measles.
When and Why to Use Herbs for Your Child?
Herbs can be used when a child becomes sick after exposure to germs, or even on a daily basis to boost immunity. The bodies of children are quite sensitive, and so they respond fast and well to herbs. If it is administered properly, herbs will work in harmony with your child's system, unlike many of the modern medicines available to us today, making them a better option for the little ones.
Which Part of the Herb Should You Use?
Many parts of a herb can be used for medicinal purposes. The flowers, grasses, seeds, berries, nuts, leaves, stems, roots, and stalks can all be used. However, the use of these will depend on the purpose it is being used for.
How to Use Herbs for Babies and Kids
Herbs can be given to the little ones by including these in their food. You can also give a herbal bath to your baby. Many herbal formulas are administered through bath even by professionals so that the skin can absorb the wonderful and healing properties of the herb. Syrups and tinctures are other options that are available to make it easier to administer the medicinal herbs.
How to Make a Herbal Bath for Your Child
Here is how to make a proper herbal bath for your child:
What You Will Need
Quarter cup dried herbs or half cup fresh herbs
Half a gallon of hot water
Large dish with cover
Instructions
Soak the herbs in the dish with the hot water and leave it covered for about 45 minutes.
Strain and pour it into the bath water.
Have your child soak in the water for at least 10 minutes.
Safe Herbs for Infants and Children
Here are the best and safest herbs to use for children:
1. Calendula
This easy-to-grow flowering herb is great to use for skin problems like eczema, red and inflamed skin, dry and itchy skin, as well as wounds, bug bites etc. Calendula has anti-fungal properties and can soothe and heal almost any skin related ailment. If your baby has diaper rash, thrush or cradle cap, using calendula can help.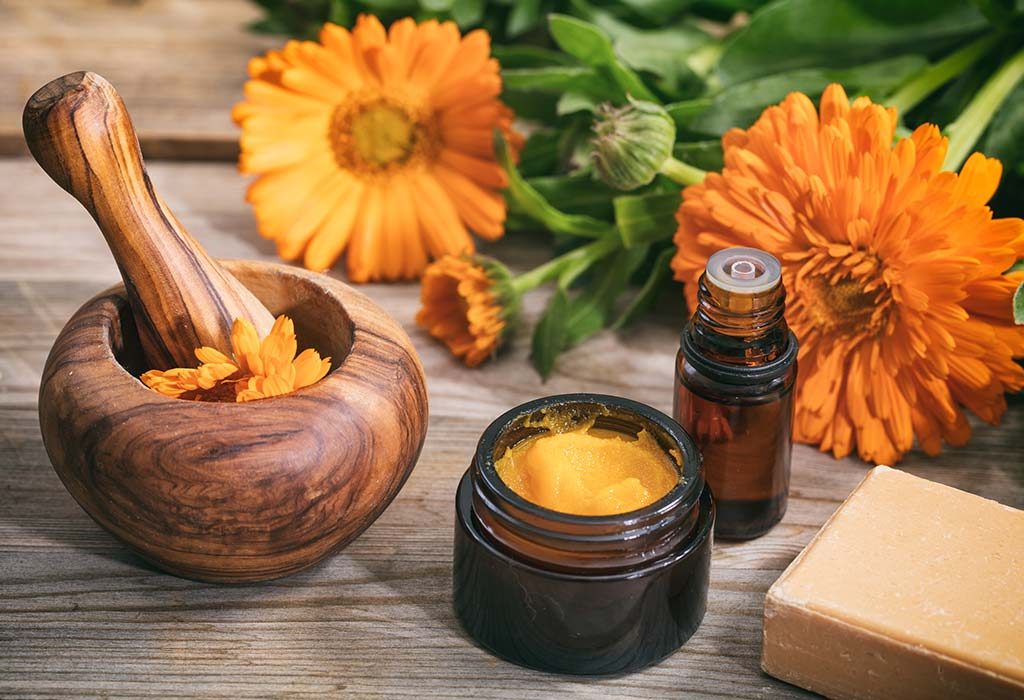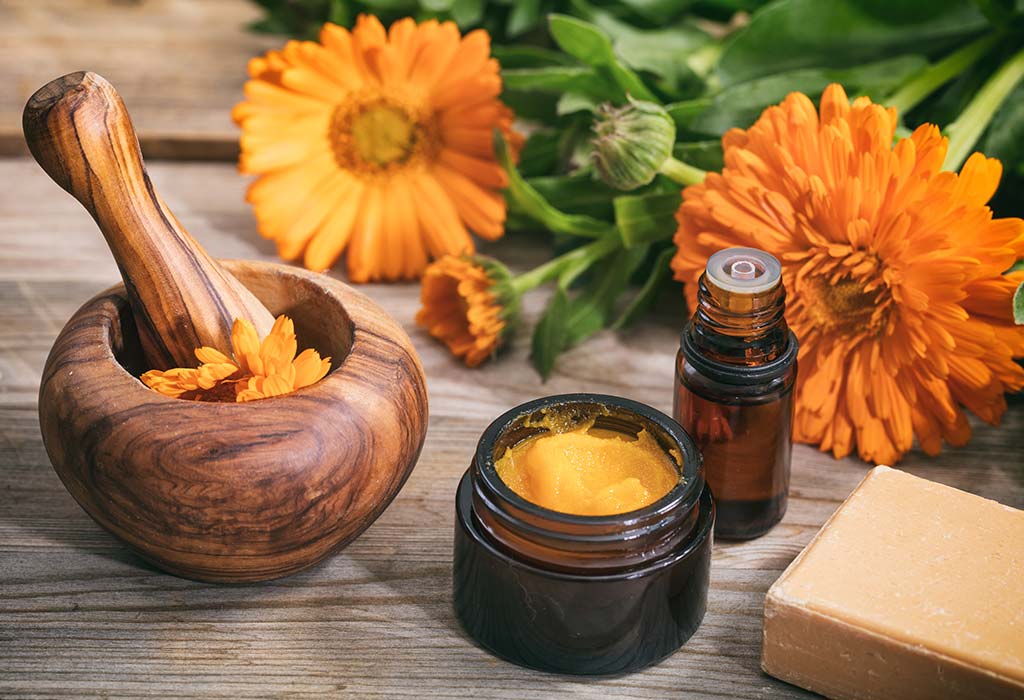 How To Use
Make a bath out of the flowers and have your child soak in it for about 10 minutes. You can even find home recipes for making calendula creams and lotions, and the blossom can be used in cooking.
2. Echinacea
Amongst the different herbs for kids, Echinacea is known to boost the immune system and can help in relieving cold, flu, and even ear infections. If you notice your child beginning to show signs of illness, echinacea will help decrease the duration and severity of the illness. If you give this to your child during the flu season, it will help prevent your child from getting ill altogether.
How To Use
The best way to give this to your child is by adding the recommended dosage of the drops in their food or juice. You can also make a bath from the dried or fresh herbs if they are available.
3. Chamomile
This healing wonder is something that you must have if you have a child. Out of all the herbs for kids, chamomile calms and relaxes the nervous system while also proving useful for many other problems. It helps the digestive system, soothes the tummy, relieves anxiety, helps with problems such as diarrhoea, colic, acid reflux, indigestion, infections, boosts the immune system, helps heal wounds, and relieves irritated skin.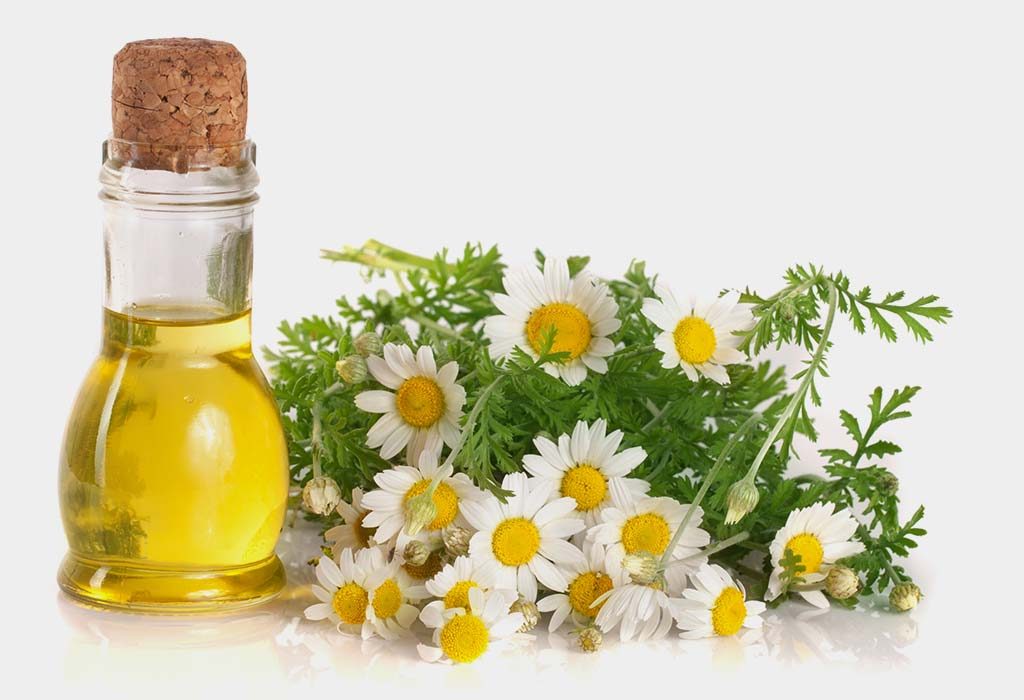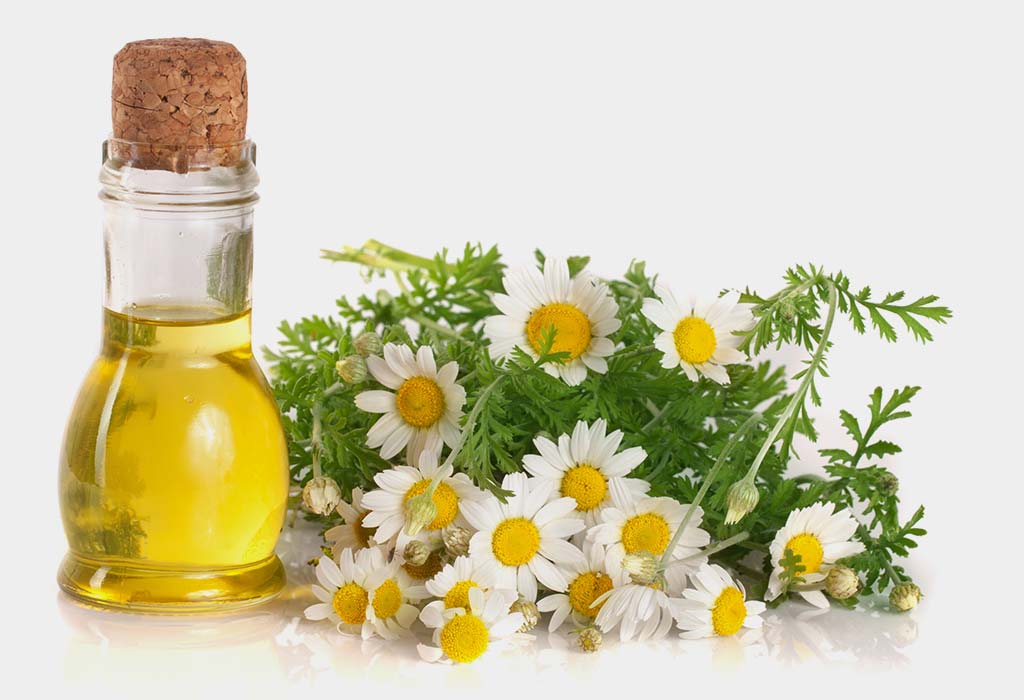 How To Use
A chamomile bath can be very useful to calm the little ones before bed, and light chamomile tea can also do wonders for your child.
4. Astragalus
Like many safe herbs for kids, astragalus is known to boost the function of the immune system, thereby strengthening a child's resistance to catching diseases. It is known to prevent children from contracting any illness or disease and also strengthening the immune system of a child after a disease.
How To Use
Add a slice of the root to a cup of water to make tea, or add it to stews, soups, or even to your pot of rice. The root itself should not be consumed, but it will release its beneficial properties in the boiling process.
5. Elderberries and Elderflowers
This is another wonderful herb to give to your child as it can protect and cure illnesses. It is known for its healing properties and is used to treat cold, cough, bacterial and viral infections, and flu. Elderberries can help heal your child from the flu and can shorten the duration of their cold. Elderflowers can help with nasal congestion too.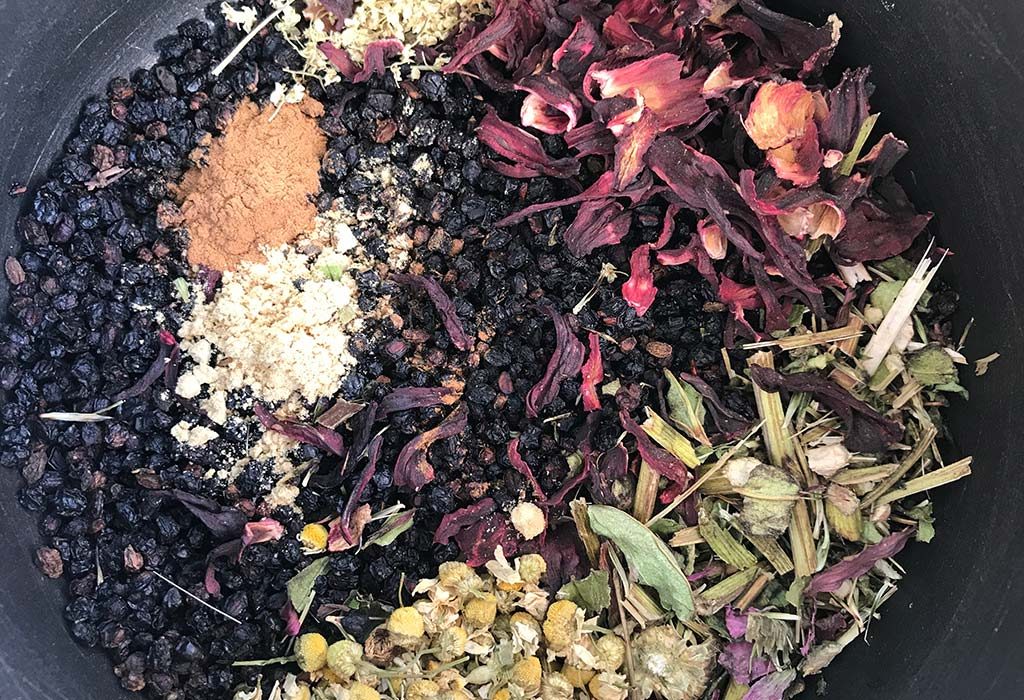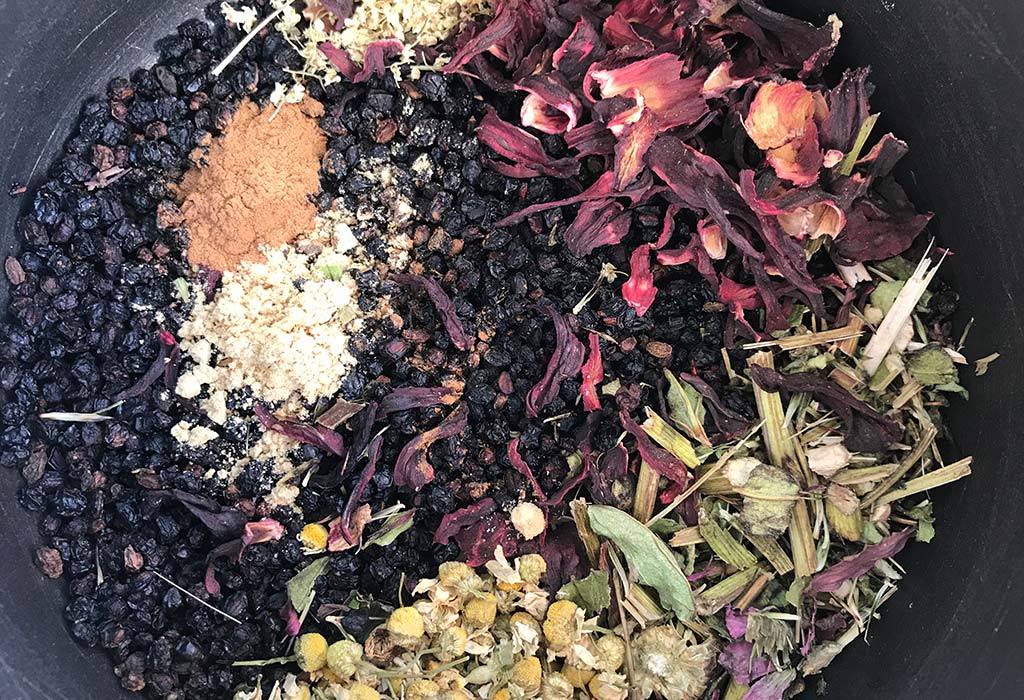 How To Use
Elderberry syrup can be given to your child occasionally to support his delicate immune system. Elderflowers can be used to make a bath for your child so that he can absorb the benefits of it.
Food Recipes with Herbs for Your Baby
A good way to give your babies herbs is to add them to their food. Here are a few recipes that you can use to do just that:
1. Veggie Rice Pot
This dish is delicious, and your baby will never know you added Astragalus into it to boost his immunity.
Ingredients
1 chopped medium carrot
1 chopped medium parsnip
1 slice of astragalus root
1 teaspoon mixed herbs
1/2 cup brown rice
Method
Sauté carrots and parsnips in olive oil until soft.
Add mixed herbs, astragalus root, and rice and cook until fragrant.
Add one and half a cup of water to it.
Once it starts boiling, simmer for 40 minutes until rice is soft.
Remove astragalus root.
2. Tomato and Calendula Rasam
Great for monsoon and winter to ward off illness, calendula blossoms give a peppery and tangy taste to the dish. However, use organic blossoms while cooking.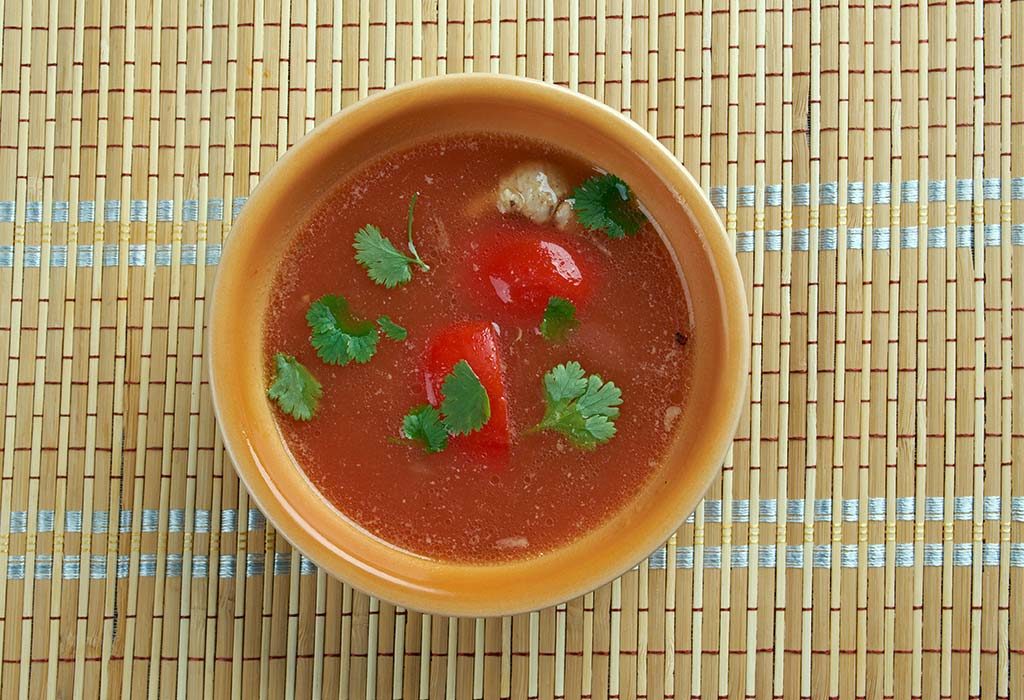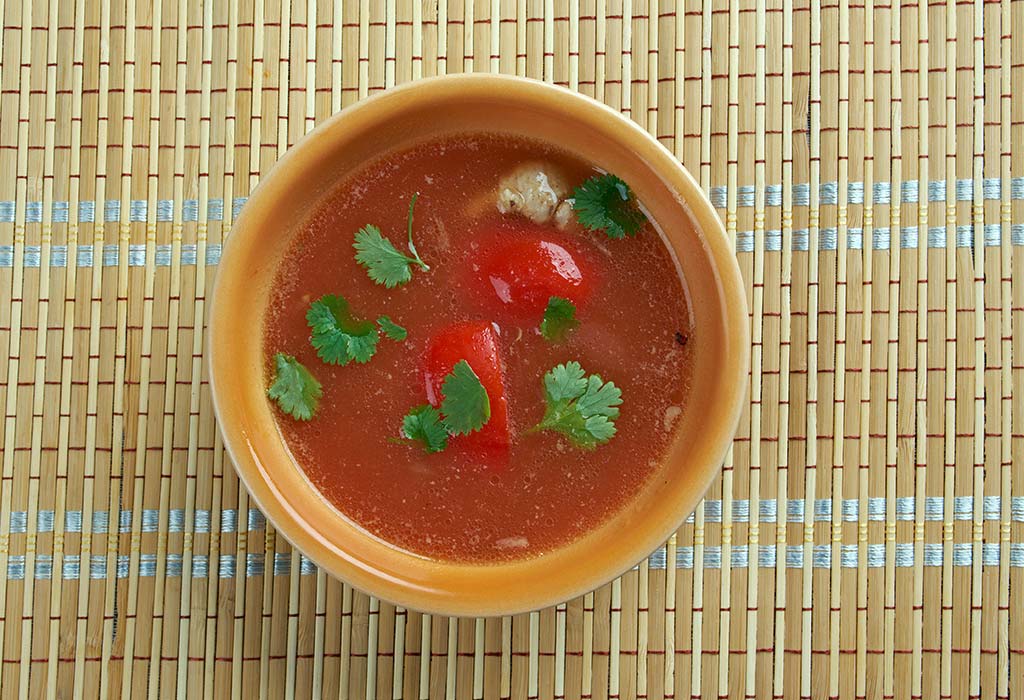 Ingredients
2 tomatoes
1 calendula blossom
½ tsp jeera
2 garlic cloves
Mint
A pinch of turmeric and salt
Method
Blanche and peel the tomatoes.
Dry roast cumin seeds and garlic until fragrant.
Grind into a paste with tomatoes.
Boil the calendula blossoms in one cup of water.
Heat some oil and add tomato puree, haldi, and salt, and cook over low flame.
Remove the calendula blossom and add the water to the mixture and boil until frothy.
Garnish with mint leaves.
3. Elderberry Chia Pudding
A sweet pudding for your little one will make for a great treat.
Ingredients
1/2 cup chia seeds
2 cups of milk
1/2 tsp of vanilla extract
Jaggery to sweeten
Three teaspoons of elderberry syrup
Method
In a glass container, whisk all the ingredients together until there are no lumps.
Leave to breathe for 15 minutes and mix again.
Place the lid and refrigerate overnight.
Before going ahead with any herbal remedy, ensure that your child is not allergic to any of the herbs. Do a patch test, first. Apply a bit of the herb on a patch of skin and see if it causes any negative reaction in your child, then take go ahead with these remedies. Keep in mind that the use of any medicine, herbal or some other, should be done with the supervision of someone who is qualified in the field.
Also Read:
Cinnamon for Infants – Benefits & Precautions
Giving Ginger to Babies
Giving Honey to Infants – Should You Worry?