Riding Safe on Bicycles, Scooters and Skateboards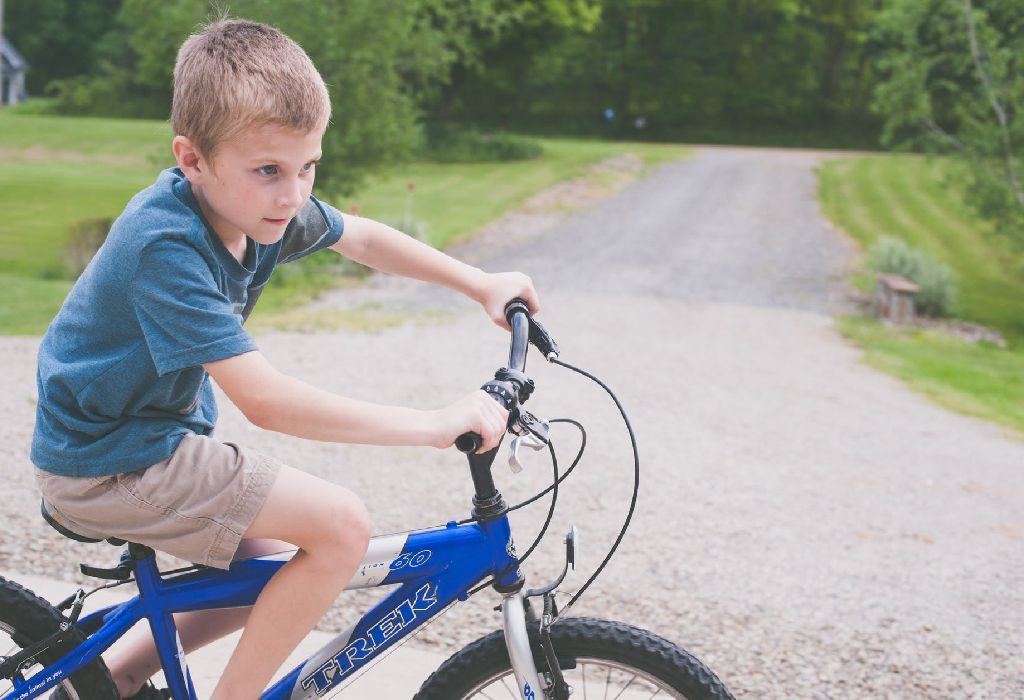 In this Article
The child's first bicycle ride is an exhilarating experience for the parent as well as the pre-schooler. And this doesn't change with a scooter or skateboard either. However, safety must be of utmost priority in such instances.
The first time your pre-schooler rides a scooter or bicycle can be a very emotional moment for you – it'll seem like just the other day that she was born! It's likely though, that the exhileration will initially be shortlived – it may only take a few seconds to turn into a screaming bout, if she loses her balance and falls, and your little one may not be the only one doing the screaming! In order to avoid all the anxiety that goes with letting your children take control of their 'vehicle' be prepared with a few safety checks.
Here are four things to watch out for before your pre-schooler vrooms away on her bicycle, scooter or skateboard.
Size Matters
Often our pre-schoolers may want the same 'big red' bike that the popular older kid is riding. Not such a good idea – it's imperative that you identify the right size of bicycle for her.
Her feet must reach the ground comfortably – this is very important so that she can stop her ride, at any point in an emergency, by just putting her feet on the ground. This can only be possible if the scooter identified for her is the appropriate size. Don't give in to the demands for a bigger size that matches the older sibling's or anybody else's.
Size also means that the handles and brakes are at comfortable distance for her. If she has to bend forward too much, the ease of applying brakes may be hampered.
Location
The choice of cycling track is as crucial as the scooter itself. A busy road at rush hour on a Wednesday evening is pretty obviously not a great option when introducing a child to the world of cycling.
Choose a place where there is bound to be less vehicular movement. This may be your building compound, the arterial roads inside your colony, a park with a walking track, or the road early on a Sunday morning.
Evenings are the peak time for walkers or joggers to step out. The presence of a young child learning the ropes of cycling may be more of a hindrance for all. Try and select a time when there may be relatively fewer people on the roads. Late mornings or early evening or a holiday may be the best times to venture out for this until your champ is set in terms of speed.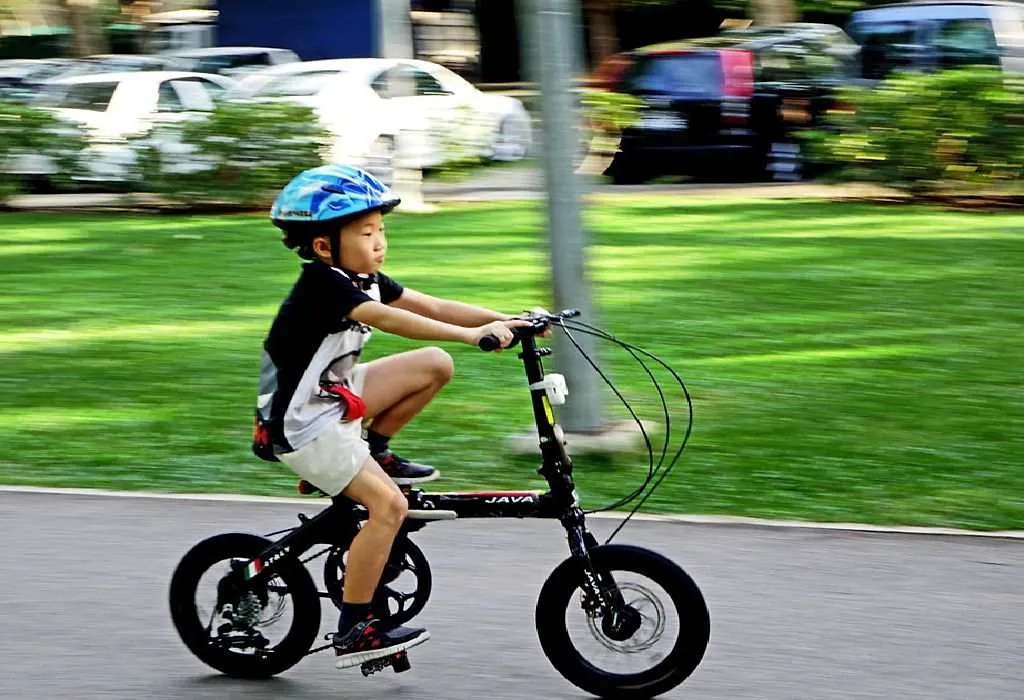 Company
As your pre-schooler is beginning her journey on a bicycle, scooter or skateboard, you may want to start off slow and keep company to a minimum. Having other children, who are more adept at cycling along may hinder the process as she may try to speed up the learning process to catch up. This may result in more accidents, leaving her unsure of herself. It's best you engage her in this activity by yourself for a week, and then venture out when the young cyclist gang is out in full force.
Protective Gear
This is an important step before your pre-schooler gets onto her bicycle, scooter or skateboard.
Helmet – check; knee shield – check; elbow shield – check. Make sure she steps out when these three ticks are in place. Indian roads are not the most kind and gashes can get nasty very quickly.
Try and get her in full pants and full sleeves, whenever the weather permits that, if possible. Cuts and bruises will not be as bad in such cases, even if she takes a nasty fall.
Learning to ride is one of the most accomplished feelings of joy that your preschooler can enjoy. And some basic preventive steps can make this a memorable and enjoyable one for her. Instil an understanding of the need for safety early on, and save yourself some heartburn!
?>