Remembering Veenu Paliwal – Mom and Biker Who Showed Us How To Dream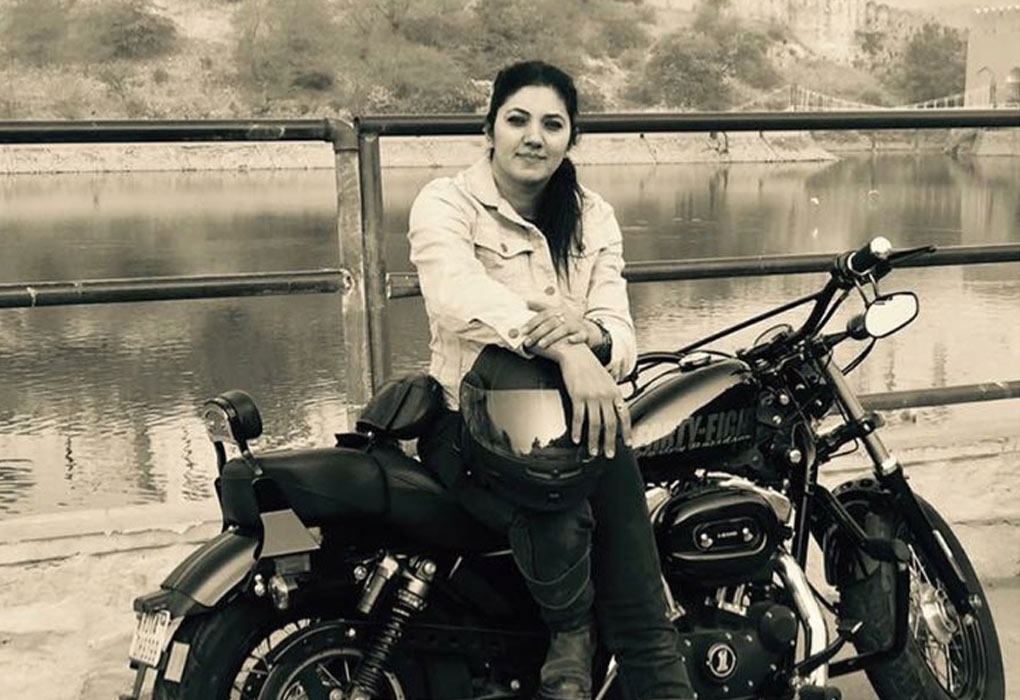 In this Article
All of us have dreams. They keep us going, cheer us up, and convince us that life is beautiful. But not many of us have the courage and strength to follow them through. Veenu Paliwal, 44, biker, mom and entrepreneur, was one such dreamer who pursued her passion till the very end. Today, we may have lost one of India's top bikers, but here's why her life and work will forever be an inspiration.
It was her Dad and his old Rajdoot bike that first triggered Veenu's love for biking. She was Daddy's little "putrika"(combination of putra and putri) who had big dreams, and was she willing to work hard for them! Veenu Paliwal grew up to be a powerful and confident biker, someone who had complete control over her bike. In a society that is still skeptical, even cynical, about women in "manly" professions, Veenu became famous for riding at 180 kmph! Recently, she was also named the Lady of the Harley 2016.
Veenu Was A Responsible Dreamer.
A mother of two (a son and a daughter), Veenu understood the need for safety while biking. She actively promoted the cause of road safety and protective gear. But in a strange and upsetting irony of life, it was the road that ultimately claimed her life. The unfortunate incident took place last evening in Vidisha, Madhya Pradesh, where her bike dangerously skidded off the road.
"Love your bike, but be scared of it too!
Biking makes you look at things, even road safety, from a different perspective."
Veenu was on an all-India tour on her Harley Davidson along with a fellow biker Dipesh Tanwar. She was also planning to make a documentary on her motorbike travels.
She was willing to work hard to follow her passion. Even it meant making sacrifices and letting go.
Veenu first learnt to ride in college. Even though she became a proficient rider, there always was protest from her family. Her husband, with whom she parted ways last year, didn't let her ride at all. To help fund her biking, she started a lounge and Victorian tea room in Jaipur named Chah Bar.
"One has to have a desire to follow the dreams or aspirations, this is what I believe in."
Till the very end, she lived the life she wanted, going against the world if required. This mommy had a stroke of luck in her two children, especially her daughter, who shares the passion.
She inspired women to come out and achieve their heart's desire. Her daughter is following in her footsteps.
Veenu's daughter is also keen on bike riding, a passion she has undoubtedly inherited from her mom. In fact, she has accompanied Veenu on some rides and events. Her son, interestingly, isn't too keen – a situation that proves how societal notions are often untrue and must be changed.
"Both my children are proud of me as I am living my dream and setting an example for women by breaking the stereotype."
Today is a dark day for the world of biking. Veenu's death marks the end of an era. However, she will live on amidst us as an inspiration, a woman and mom just like us, who didn't allow anything to come in the way of her passion.
We wish her family and children strength to come to terms with the loss. Veenu Paliwal, thank you for showing us how to live our dreams.
?>