Pregnant Beyonce Just Shared Something That Is Now Instagram's Most Liked Picture Ever!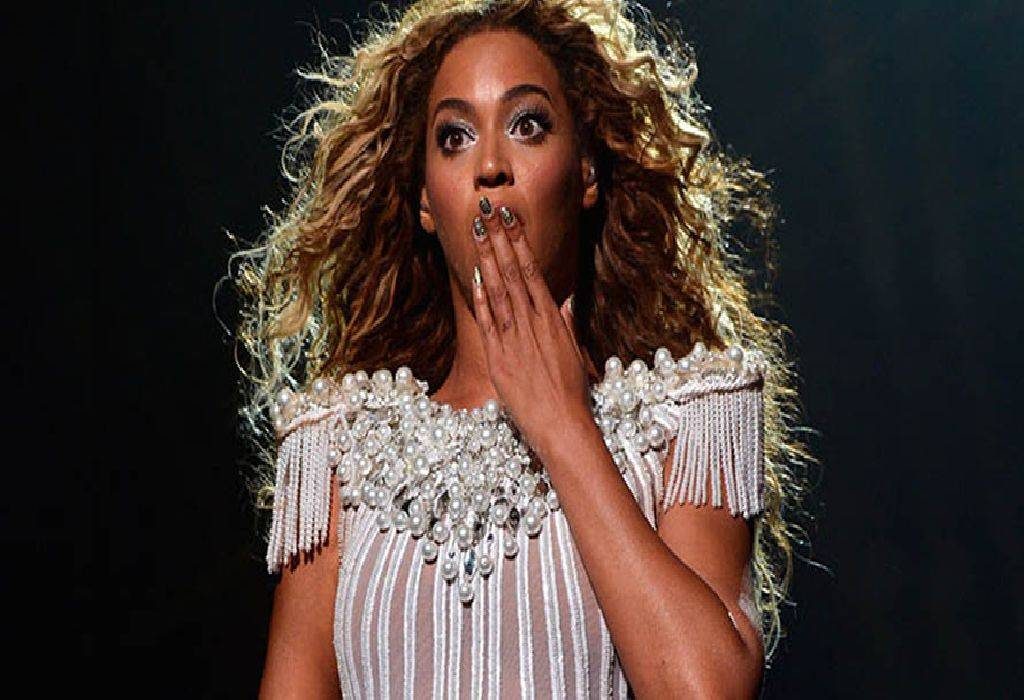 In this Article
Being pregnant is an overwhelming, beautiful and unnerving experience for every woman – all at once! We are unsure what to do, what to expect…but there's one thing that's certain. We want to share our joy with the WHOLE world! In today's age, many of us take to social media to share this amazing news with our friends and family. Celebrities do it too – to make their fans and followers a part of their good news. This is exactly what famous singer Beyoncé did today. She went on Instagram to announce that she was expecting twins. But in the last few hours, the picture she shared on Instagram is no longer just a pregnancy announcement. It has become EPIC – and for some very strong reasons.
Earlier this morning, Beyoncé shared a post on her Instagram page, announcing that she is expecting twins with her husband JayZ. Here is what she said:
"We would like to share our love and happiness. We have been blessed two times over. We are incredibly grateful that our family will be growing by two, and we thank you for your well wishes. – The Carters."
In the picture, the mom-to-be is cradling her belly. She is covered with a long green veil. There are beautiful flowers in the background. Now, at the outset, this seems like a regular pregnancy announcement. But check this out: this Instagram post has skyrocketed to become the MOST LIKED picture ever, in the history of the internet! In about 13 hours since the picture was posted, it has shot to the unbelievable number of 7,311,707 likes. The record was earlier held by Selena Gomez, whose picture of drinking Coca-Cola had generated 6,315,187 likes. So yes, this mom-to-be's picture can even claim the Guinness World Record now!
So, what is it that makes this picture so powerful? It is just a result of her celebrity status or is there something more to it?
Just Why Beyoncé's Picture Is So Special
Beyoncé and her babies have always been social media sweethearts. When she announced her pregnancy with daughter Blue Ivy Carter, back in 2011 at the MTV Music Awards, it had generated a record of the most tweets per second ever – 8,868!
But the picture this mom-to-be shared today is not only a pregnancy announcement. It is also a powerful statement on the pregnant body and maternity – and this is why it has received the response it has. In the picture, Beyonce certainly looks happy – but she also looks proud and determined. She knows that a twin pregnancy is by no means going to be easy and she is prepared to handle it. Like every pregnant mother, her focus is now on her babies – the ones she is so lovingly cradling in her belly. The weight gain, the bulging tummy, the bloated feet – they are not unsightly, they are beautiful. And like every beautiful thing in life, they deserve to be captured forever.
Since the post came up, some people have also pointed out that the veil in the picture has a hidden meaning. In religion, we veil something when we want to protect it from outside forces. A green veil, in particular, denotes in Islam a "submission to Allah's will." Through the veil, as a mommy-to-be, she is telling the world that she will protect her babies from everything, with God's help.
Finally, the picture also radiates happiness and the kind of anticipation that only an expecting mom can understand. Plus, in her case, she is expecting twins so that's double the joy! Even among us, every mother who has gone through this phase will be able to relate to the delight of breaking the news, the happiness on the faces of your family, the buzz on your social media feed, the eagerness to document every moment in the months to come… It is really heartening to see that more and more people no longer shy away from the reality of their body, especially during pregnancy.