Pregnancy Planning – Things to Do Before Getting Pregnant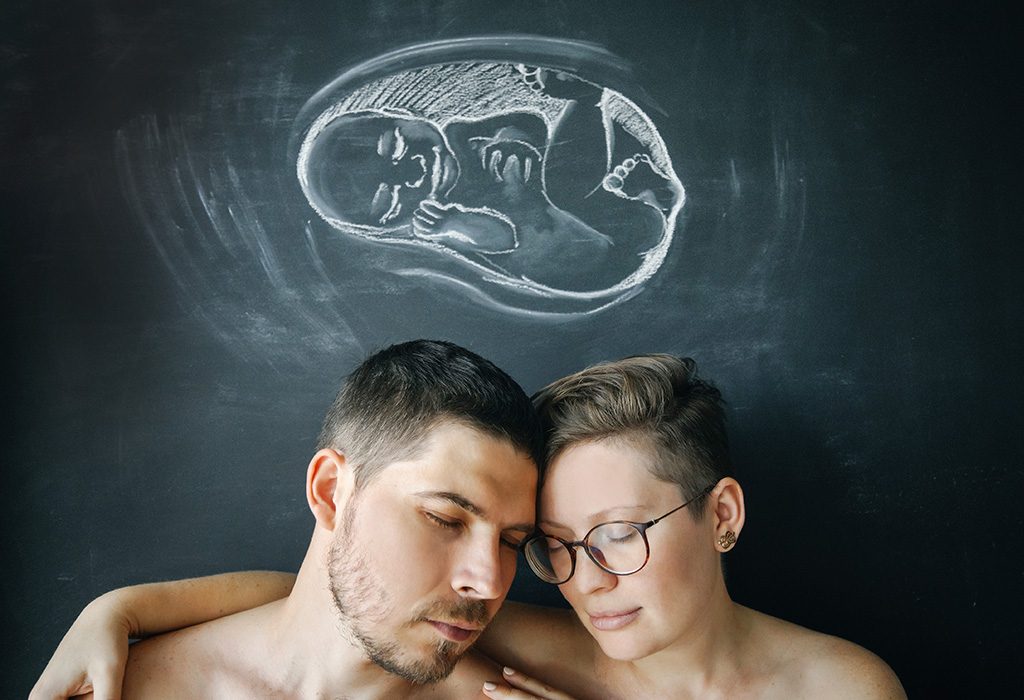 So you're ready to be parents. Congratulations! You have decided to take the next big step, now what you have to do is prepare your body for the same. Good reproductive health can help you conceive real soon and if you're planning for pregnancy, there are always certain things that you and your spouse can do before you prepare for conception.
What to Keep in Mind While Preparing for Pregnancy
One of the first things to do before you prepare your body for pregnancy is to prepare yourself mentally. Ask yourself questions such as:
Am I ready for this?
Is my partner as enthusiastic as I am?
Can I balance work and the responsibilities of a child properly?
The decision of bringing a new life into this world should not be half-hearted. Parenting is a big responsibility and you should consider it if you and your partner are absolutely ready for it. Now if you're sure that you're ready for the big milestone and want to conceive, here's how you can prepare your body for pregnancy. Also, learn about the medical factors and financial conditions that you will need to consider while preparing for parenthood.
Preparing Your Body
Here's what you need to follow to prepare your body for pregnancy.
1. Go off Birth Control
If you want to get pregnant, you must stop taking birth control pills or using any other birth control method a couple of months before you start trying. Once you stop using birth control methods, you will have a fair idea about your menstrual cycle, which will help you identify the days when you're most fertile.
2. Track Your Ovulation cycle
Once you stop using birth control, the next thing you need to do is track your ovulation cycle. Take some time out and explore your options. Ovulation cycle calculating applications, as well as medically approved kits, are widely available. Choose the one that's user-friendly and helps you track your ovulation days easily.
If you are not a fan of such kits or technical applications, there are a few easy steps to nail this on your own as well. For example, keeping a track of your basal body temperature and changes in cervical mucus can enable you to know your fertile days. To be clear, this method is typically spread over several months just so that you can keep a track on your period of ovulation for every cycle.
3. Eat Healthy Foods
A healthy diet can be very beneficial for your overall health before and during pregnancy. But it's not just a woman who needs to eat healthily, a man should always healthy for his good health. After all, it takes the best of both to create something special, so a proper diet is suggested for both.
For women, it's advisable to reduce sugar intake. It's okay to have cheat days, but you should not overdo them. Increase intake of superfoods along with fruits, vegetables, whole-grain foods, and milk. Yoghurt is also something that should be included in your diet. Folic acid is also an excellent supplement that ladies can take to curtail birth defects such as spina bifida for the child.
Men should consider including organic foods in their diet. Antioxidants and good food help in better sperm quality and quantity, as a result of which the chances of a healthy pregnancy increase. Also, chances of defects in the baby are lesser if the sperm quality is good during conception. Adding fenugreek in your diet can be beneficial. It's a good source of Vitamin A and D. You should also eat foods that are a rich source of zinc as well as Vitamin E.
4. Stay Fit
Your body needs to prepare itself for pregnancy, and the best way to do it is by being flexible and healthy. While it's not necessary that you become a fitness freak, simple exercises such as power walking and freehand exercises can help you a great deal. Consider swimming, a bit of aerobics, or better yet, some rejuvenating yoga to get ready for the biggest adventure of your life.
If you want to combine exercise with fun, belly dancing can go a long way in helping you prepare for pregnancy. Yes, you read that right—belly dancing! Seeing that this dance form was partly invented to ready your hips for childbirth, you can't really go wrong!
5. Stay Hydrated
Drink up! You need water to keep yourself healthy too! Ideally, drinking 8-12 glasses of water daily should be sufficient, but you can always check with your doctor about how much water you need to drink daily.
Quit Bad Habits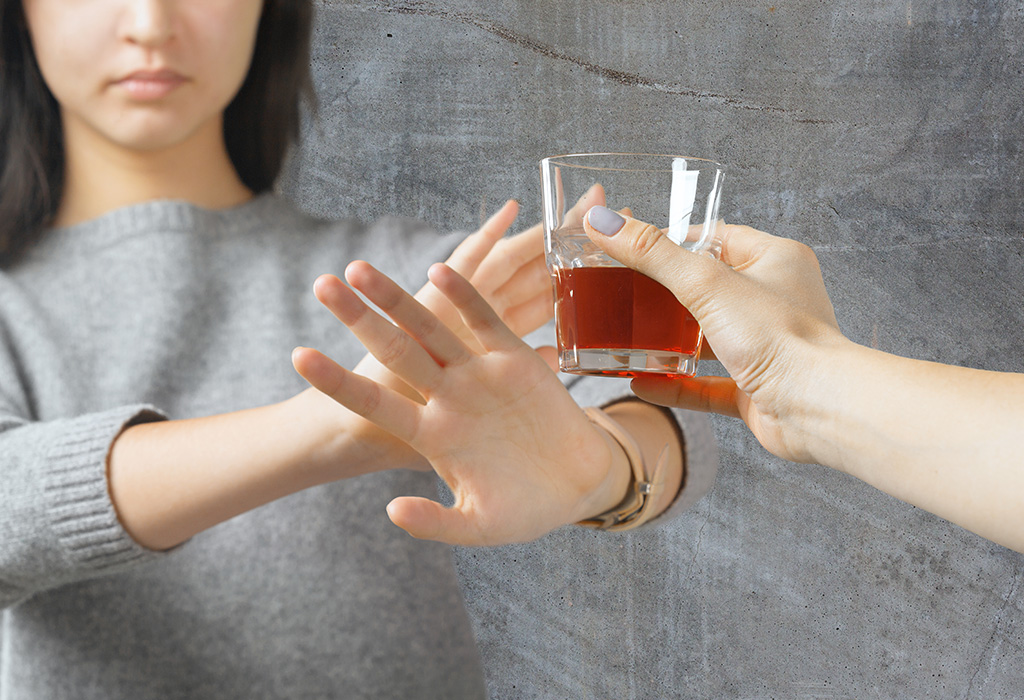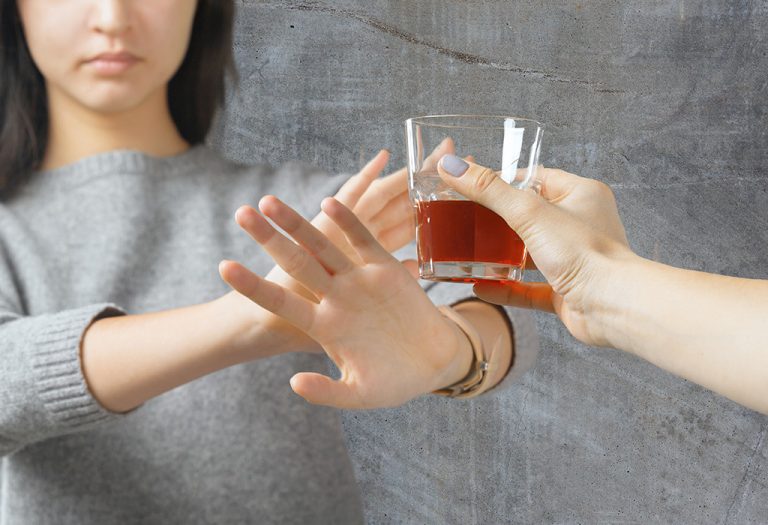 Want a healthy pregnancy and a healthy baby? Then it's time that you break those bad habits! Here are some bad habits you need to kick to prepare your body for pregnancy.
1. Cut Back on Alcohol
Go easy on alcohol as it will only serve as a setback in your plan to become a mother. It's best to give up drinking alcohol as soon as you are starting to chart your ovulation cycle as the results tend to get disappointing in the interim.
2. Quit Smoking

If you happen to be a smoker, it is best that you try and quit the habit as it can interfere with your chances of becoming a mother. Smoking (and drinking) has also been medically proven to cause a low semen count in men and inconsistent ovulation cycles in women, which can lower your chances of getting pregnant. Also, smoking and drinking can put your child at the risk of stunted growth, low birth weight and organ-damage, so these habits are best forgone.
3. Avoid Certain Drugs
Drugs, recreational or medical, can interfere with your plans of being parents as well. They may remain in your bloodstream for long, and affect your body and your baby's too! Some drugs that are best avoided include NSAIDs (non-steroidal anti-inflammatory drugs) as these can obstruct the release of the egg from the ovary and natural or herbal remedies that may mimic the effects of hormones.
If you are on medication, check with your doctor whether or not they would affect your fertility levels or cause any problem if you conceive while being on that medication. Your doctor will be able to guide you the best, so do make an appointment with your doctor.
4. Cut Down on Caffeine
This is also the time when you cut back on your intake of caffeine. It is best if the intake is limited to around 200 ml so that your system is prepared to conceive. Here is how caffeine may lower the chances of conception:
Delayed maturity: Excessive caffeine may prevent the egg from attaining maturity. Immature eggs cannot be fertilised, and thus may prevent conception.
Hampers with the function of fallopian tubes: Too much caffeine can interrupt the muscular functioning of the fallopian tubes, making it difficult for the eggs to travel from the ovaries to the womb.
Low sperm motility: The motility of the sperm is lowered because of the consumption of caffeine, which can result in delayed conception.
5. Sleep on Time
Your body needs good amounts of rest in order to process the conception. Sleeping at odd hours only pushes you to be tired and hampers the usual functioning of your body. Proper rest along with the tips discussed so far will take you a step closer to embracing motherhood.
Medical Factors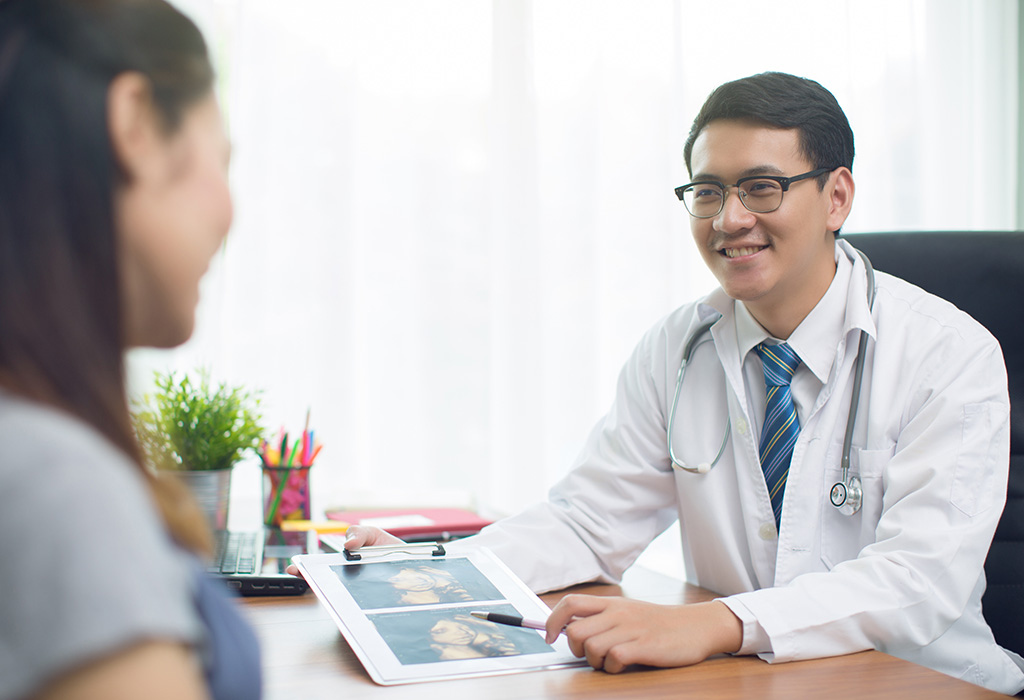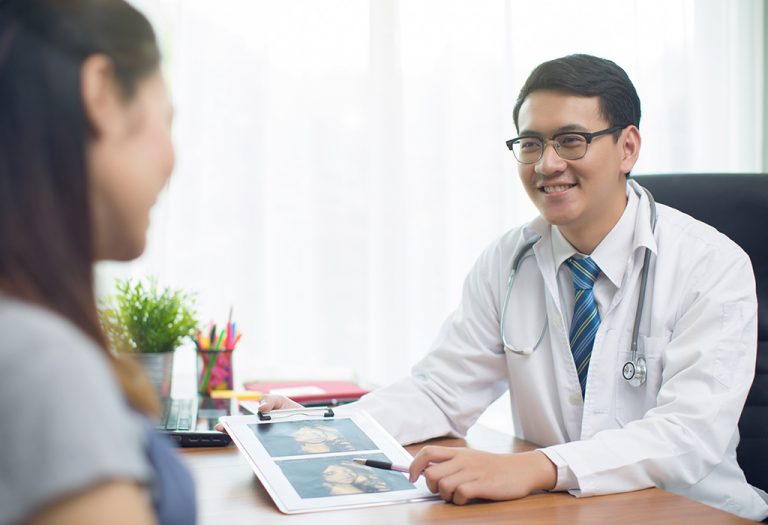 1. Go for a Full Body Check-Up
When preparing for pregnancy, it is suggested that you and your partner go for a complete body checkup to rule out any complication that may lower your chances of conception. Apart from checking if the organs and basic systems are working properly, it is suggested that women find out if conceiving can prove to be a threat to their bodies. Women who are at risk of conditions like pre-eclampsia, placental problems, blood clots or haemorrhages can benefit from early screening as it enables parents-to-be to choose alternatives instead of risking their lives.
2. Get Genetic Tests Done
Medical examination can enable both parents to determine if any genetic disorder can become a threat to what they are looking forward to so much. Early detection of health problems that can be passed on to the baby might help in exploring options such as treatment or precaution that can somehow help deliver a healthy baby. Family histories of couples should also be delved into in order to ensure that some unpleasant surprise doesn't morph into being risky for either the child or the mother.
3. Pay Attention to Your Oral Health
You also need to take care of dental health when planning to conceive. More than being harmful to the child, it can affect the mother to a great extent. Seeing that the body goes through enormous amounts of hormonal changes during pregnancy, poor oral health can lead to bleeding, swelling or simply some amount of damage to the gums and teeth owing to the high levels of oestrogen and progesterone involved.
Financial Stability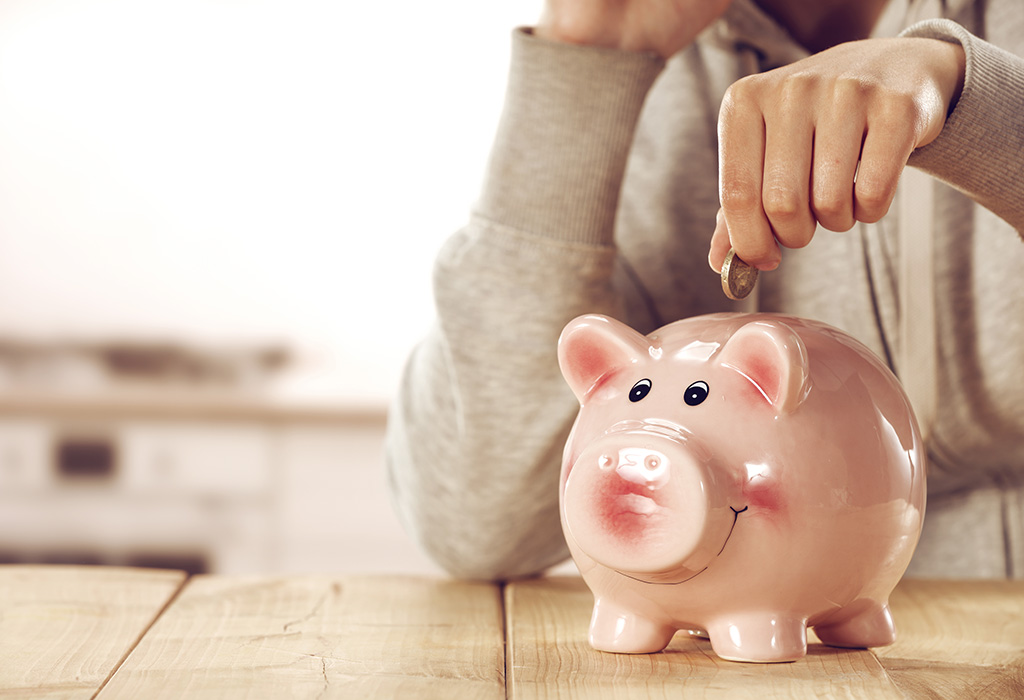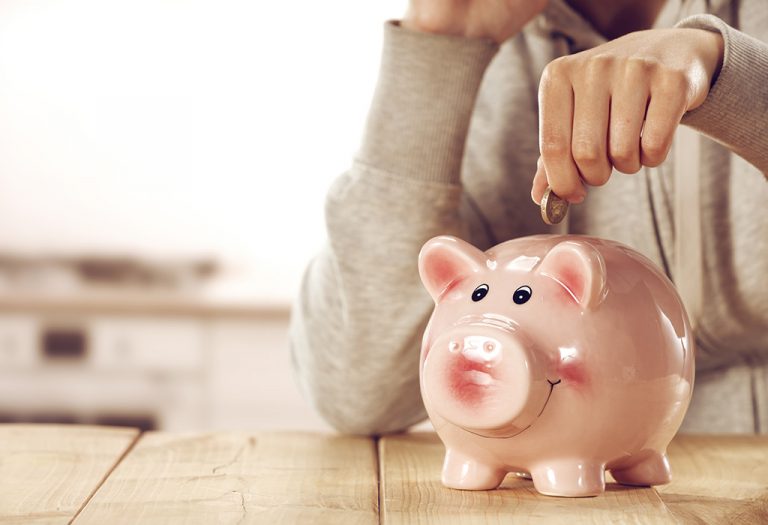 1. Get Health Insurance
Make sure that you have insurance that covers part of the inevitable expenses that you will incur. Ideally, this should cover your pre-conception expenses too.
2. Plan Your Maternity and Paternity Leave
Knowing if you will be paid during your maternity or paternity leave, and budgeting in advance will go a long way in ensuring you are able to meet all the expenses that are sure to surround childbirth.
3. Start an Emergency Fund
Make sure you put away a nest egg to fall back upon in emergencies.
Consider Infections and Environmental Risks
Here are some factors to consider:
1. Protect Yourself Against Harmful Radiation
X-rays have radiation exposure, so it might harm the quality of follicle from the ovary, which will lead to defects in the pregancy. So, it's better to only do it, if needed and essential.
2. Steer Clear of Smokers
Smoking can be harmful to your health and for the baby. So it's best that you don't expose yourself to smoke! Stay away from smokers and places which allow smoking.
3. Don't Expose Yourself to Certain Chemicals.
Certain products containing chemicals in them can be harmful to your health. Chemicals are present in household cleaning items, paints, etc., so it's best that you avoid using them. If you must use household cleaning products with chemicals in them, use them carefully. Any exposure to chemical toxins during conception may cause birth defects, so they should be avoided.
Finally, though, it's best if you stay happy and positive when you step on this journey. Stay in good spirits and remember to ask for help. It can be hard and disconcerting at times to deal with the many challenges of conception and pregnancy, but help can be found in friends and family and anyone who is a well-wisher.
It's also advisable to opt for professional help as this eliminates many uncertainties and helps detect and address issues early on.