Prawn Spinach Stir Fry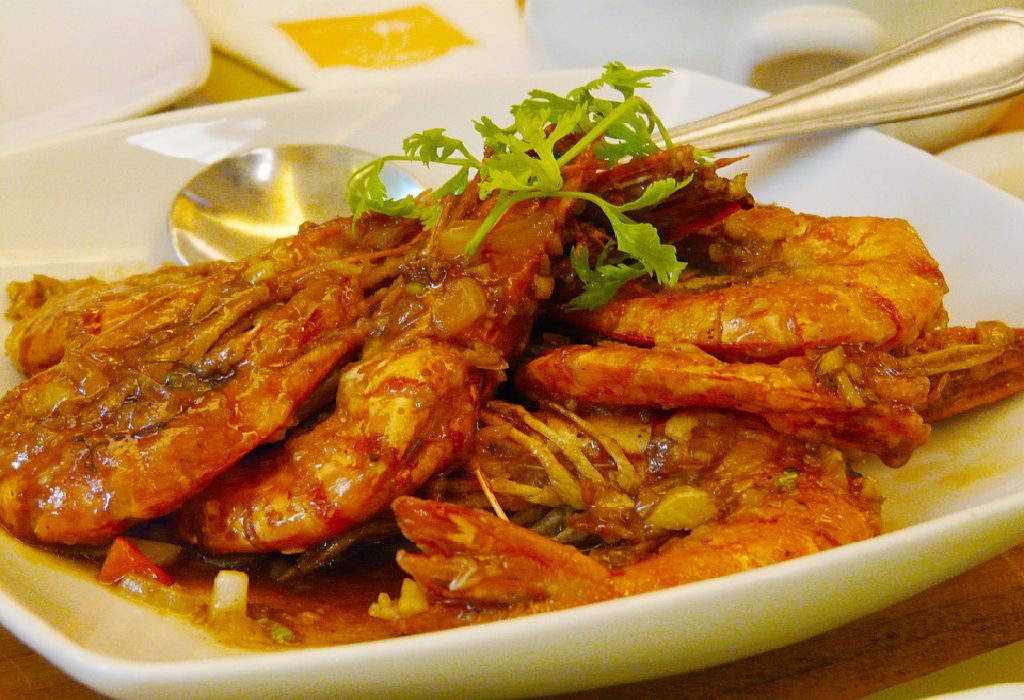 In this Article
This recipe packs in quite a punch of nutrition. Beneficial point to note about prawns is, they are low in saturated fats. In this dish, the goodness of spinach further adds value. The combination forms an irresistible entrée. Given here are the steps to cook this protein, iron & mineral rich Prawn Spinach Curry.
| | | |
| --- | --- | --- |
| Serves | Preparation Time | Cooking Time |
| 4 People | 20 – 25 Minutes | 30 – 35 Minutes |
Ingredients
1/2 Kg shrimp, deveined
1 small bunch of fresh spinach
1 large onion
4-5 cloves of garlic
1 tsp cumin seeds
1/2 chilli powder
1 tsp turmeric powder
1 tsp coriander powder
1/2 tsp salt
Cooking oil as required
Method
Step 1
If you are using fresh shrimp clean & devein it. If you prefer the frozen type, soak in lukewarm water for 15 min.
Step 2
Finely dice onion & garlic. Wash, drain & chopped spinach leaves.
Step 3
Heat 2 tbsp oil in a pan, add garlic & fry till it turns golden-brown in color. Now, add onion & fry till it turns golden.
Step 4
Add all the spices, salt & fry for 1-2 minutes. Make a thick paste adding a little water in it.
Step 5
Add shrimp in the above masala & mix to blend it well. Cook on low flame about 5 minutes or till shrimp is cooked well.
Step 6
Now, add spinach & cook for a few minutes on medium flame so that the sauce dries up.
Step 7
Remove from the flame. Serve hot with naan, bread, chapati, roti or whole wheat pita bread. It also tastes best with rice.
Nutritional Information
| | |
| --- | --- |
| Calories | 654 K cal |
| Proteins | 29.2 g |
| Fats | 24.5 g |
| Carbohydrates | 57.0 g |
| Cholesterol | 263 mg |
| Sodium | 598 mg |
| Potassium | 288 mg |