Popcorn (microwave)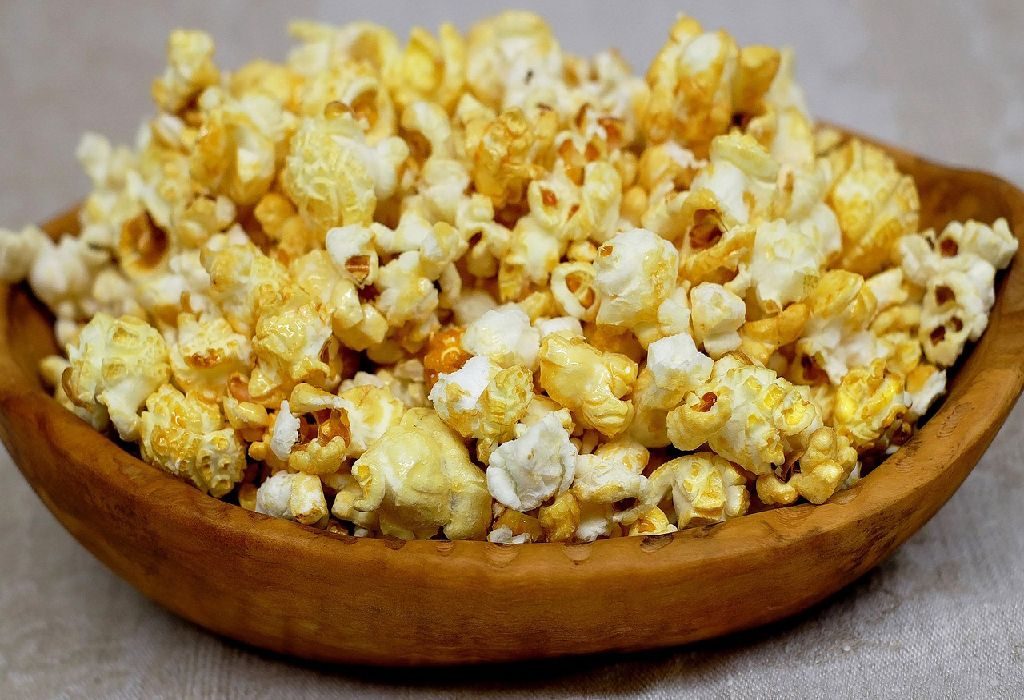 In this Article
The days of making popcorn the old-fashioned way – on a stove top are gone. Here's a quick popcorn recipe, that you can make using a microwave. Popcorn can serve as a healthy snack that fits well in your weight loss regime or even serves as a quick snack for your kids while on the go or even at home. Air-popped popcorn is naturally high in dietary fiber, low in calories and fat, and free of sugar and sodium. However, for the sake of flavor, large amounts of fat, sugar, and sodium are often added to prepared popcorn, which can quickly convert it to a very poor choice for those on restricted diets. Believe it or not, you can make your own delicious, low-fat, healthy, microwave popcorn using standard popping corn and a brown paper lunch bag. It works perfectly.
| | | |
| --- | --- | --- |
| Serves | Preparation Time | Cooking Time |
| 3 People | 2 Minutes | 3 Minutes |
Ingredients
1/2 cup unpopped popcorn
1 tsp (teaspoon) vegetable oil
1/2 tsp salt, or to taste
Method
Step 1
In a cup or small bowl, mix the unpopped popcorn and oil.
Step 2
Pour the coated corn into a brown paper lunch sack, and sprinkle in the salt.
Step 3
Fold the top of the bag over twice to seal in the ingredients.
Step 4
Cook in the microwave at full power for around 3 minutes (you may hear pauses of about 3 seconds between pops).
Step 5
Remove from microwave.
Step 6
Carefully open the bag to avoid steam, and pour into a serving bowl.
Nutritional Information
Serving Size 3 cups (24 g)
Calories
93
Calories from Fat
10
Total Fat
1.1g 2%
Saturated Fat
0.1g 1%
Polyunsaturated Fat
0.5g
Monounsaturated Fat
0.3g
Cholesterol
0mg 0%
Sodium
2mg 0%
Potassium
78.96mg 2%
Carbohydrates
18.7g 6%
Dietary Fiber
3.5g 14%
Sugars
0.2g
Protein
3.1g
Vitamin A
1%
Vitamin C
0%
Calcium
0%
Iron 4%
Tip: A few kernels will remain unpopped. Longer cooking may pop the rest, but will burn some of the already-popped kernels, so it is not recommended.