Pokémon Go Just Made a Miracle Happen For a Little Boy With Autism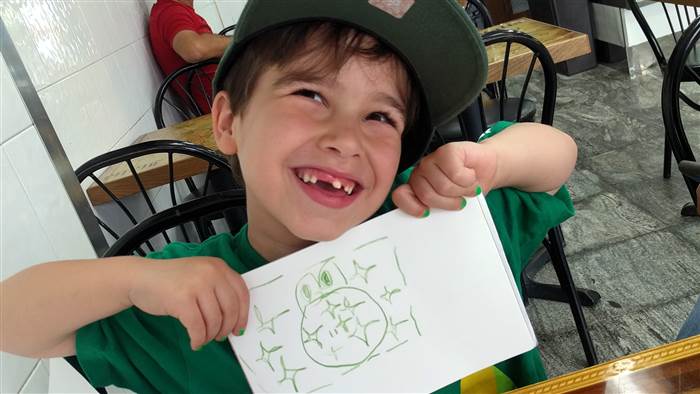 We live in a mechanical world that goes round and round, where people run about busily every day, and problems and challenges never seem to end. The world can also be painfully unfair, leaving you feeling helpless and sad, and praying for a miracle to happen. But miracles don't happen, do they? Not outside movies and magical novels, surely. Well, for 6 year old Ralphie and his parents, a larger than life miracle just happened, thanks to a mobile-gaming application!
Ralphie Koppelman is a little boy suffering from autism spectrum disorder. This is a serious developmental disorder which means Ralphie has always struggled to make friends, adapt to changes, talk to people, or even make eye contact with them. What is worse, the prognosis for autism is depressing; it isn't something that gets cured as kids grows up.
His parents had accepted that Ralphie would always find things much more difficult than the next child. It was a reality they were living with, a reality that couldn't be changed. And then, recently, something happened that can only be described as a miracle. A friend of Ralphie's mom recommended that she download a mobile game called Pokémon Go. His mom was sceptical but she downloaded it anyway and introduced her son to it.
Next thing she knew, Ralphie had a chat with a young girl at a bakery in the neighbourhood.
Ralphie high-fived to another boy he met on the street and made eye contact.
And here's the biggie, Ralphie asked his mom to take him to the playground – something that is not part of his routine and has always caused him severe anxiety.
Here's some background to help you realize the sheer expanse of the miracle: Kids with autism have a strong aversion to a change in routine but here was this boy asking for it himself! Moreover, Ralphie has always avoided the playground as other kids make fun of him and he has no idea how to get into a group with them. But even as his mom looked on, he joined all the other kids and they were hunting for Pokemon together!
If you have been wondering what the hype is about, Pokémon Go is a game that uses your phone's GPS and clock to find out your location. Then, hey presto, Pokémon actually appear around you – in the playground, behind the trees, near the pool – and you need to go catch them. Even though they appear on your phone screen, of course, the colourful creatures are driving people bonkers and the game has become an overnight phenomenon. This has to be an amazing way to get people to actually move around and meet people. Exactly what has been happening with Ralphie.
"I would call it Ralph's first taste of what it's like to have something in common with the rest of the world. It was this beautiful moment when my son was like every other kid. Seeing that acceptance was great. He gets excited enough that he wants to reach out and communicate. It's like an awakening in his socialization.
We're letting him enjoy the game but we're also trying to help him learn he doesn't need the game in order to do those things. This all sounds so melodramatic, but to say it's not true would be a lie. It's our own little miracle."
— Lenore Koppelman, Ralphie's mom
For all the flak that mobile phones and virtual reality games receive, a miracle like this is all-forgiving! Something has triggered off in this little boy and he is now less rigid, more flexible, more outgoing, and much, much happier. If we as parents can strike the perfect balance between time spent with gadgets and time spent in the real world, it can be a major win-win. In fact, research has now proved that video games can teach your kids valuable life lessons. Balance is the only thing to be careful about.
We will be praying that the miracle continues for Ralphie and other kids like him. In a magical way, his story has also unleashed a miracle for us – the belief that miracles can and do happen!