Pick up the Correct Handbag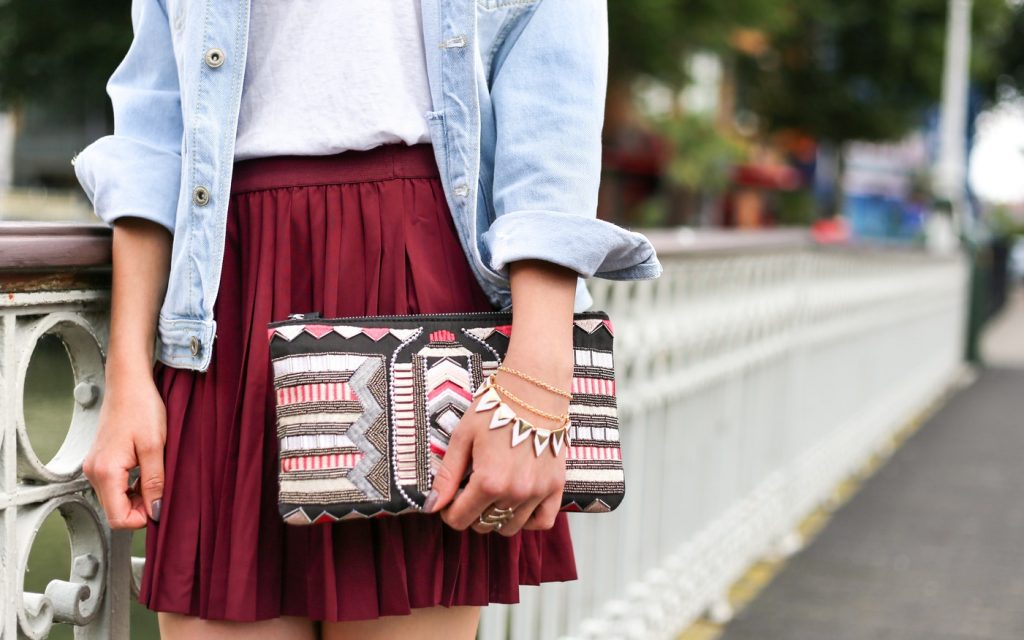 In this Article
A handbag can enhance your overall look if matched appropriately with your attire. With so many choices around, it isn't always easy to select one. These quick tips on how to choose a handbag can help you pick pieces that go well with your needs and outfits.
Besides helping you tote anything from your lipsticks to your baby bottles, a handbag is one accessory that polishes your look to a tee. With the market aflood with different styles of handbags, it becomes imperative to know how to pick a bag that is both functional and fashionable. Just in case you aren't able to figure out what handbag suits your requirement and style the best, here is what you need to know.
Picking Up the Perfect Handbag
1. Tote bag
This is the best choice if you are planning to go out shopping or travelling with or without your baby in tow. It's large enough to accommodate your baby's nappies, a bottle of water, and your wallet, besides being extremely stylish. Since the bag is big, we suggest you to complement it with column dresses, fitted pants, and loose blouses. Take this bag for a little overnight trip, evening event, or even a play date. Trust this roomy bag to comfortably hold all your and your baby's essentials.
2. Satchel bag
If you never want to compromise on your style while you zip from a parent teacher meeting to a coffee date, this is the bag for you. These types of handbags are lightweight and are available in all sizes. From your camera and your car keys to a sunscreen lotion, this bag can gobble quite a bit of stuff. If you want to stay hands free, you can wear your satchel bag across the torso while you carry your little munchkin to his school. You can complement this bag with a pair of jeans and funky off-shoulder T-shirt, as well as a midi skirt and a fitted top.
3. Clutch
These cute and small bags look best when teamed with party wear dresses – both ethnic and western. There are numerous patterns and styles available when it comes to clutch bags. Pick one that matches or contrasts your attire. For instance, you may pick a beaded clutch in the same shade as the beads on your dress or an embroidered one to team with your embroidered salwar suit. Similarly, you can add to the appeal of your shimmery saree by complementing it with a glittery clutch. You can even make your little princess carry one, if she insists.
4. Diaper bags
These are a must have for the new moms who need to hold on to a world of things for their little ones. There is no better way to carry your baby's belongings than in a diaper bag. Diaper bags for moms have separate pockets to keep your baby's milk bottle, sipper, wet clothes, diapers and other essential items in an organised and neat way. There are several stylish diaper bags available in the market. Pick one not just for its utility, but also to add to your style quotient. Opt for diaper bags with funky prints for a casual day out or leather trimmings for a more luxe vibe at a function.
5. Sling bag
Worn just like the satchel bags, these are smaller and are quite in vogue these days. You can take one such bag for a quick shopping trip to the market when all you need to carry is some cash, your mobile, and your car keys. Pick an embroidered leather one to add to the look of your peplum top and jeggings. Sling bags can be great to carry along when you take your child for a walk around the park or while you're meeting a few friends for dinner. This small bag is light on the shoulders and is perfect for all those days when you don't have to carry much.
So what are you waiting for? Go shop for different types of bags that go well with your outfit and attitude, and flaunt a new look every time you step out of your house. Keep this information handy to pick a bag that sews both your sartorial and functional needs together.