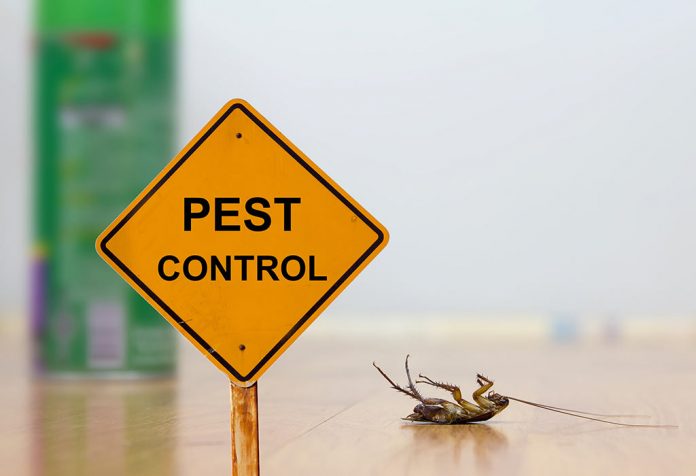 If you want to do pest control in your home but there is a baby in your house, then you will have to be extremely careful. Pesticides come in many forms, namely bug sprays, weed killer, insect repellent, flea shampoo, or rat poison which are all dangerous for babies. Exposure to pesticide happens by skin contact, ingestion, or inhalation. Hence, it is suggested that you should keep your baby away for minimum two to seven days when pest control is being done. However, herbal pest control is considered safe for babies, even if it is swallowed. But it is wise to keep your baby away.
Is Pest Control Safe for Babies?
Infants are prone to health problems as their immune strength is low. Hence, the risk of being affected by the harmful effects of toxins is more. Pesticides are very strong and contain harmful chemicals. Some pesticides may even lead to learning disabilities, childhood cancers, and asthma in children. In order to minimize the exposure, vacating the house and moving to a local park when the treatment is being done is a precautionary measure that you can take as parents.
What Are the Risks Associated with Wrong Pest Control Practices?
When kids toddle around the house, you must opt for pest control services that are baby safe and child-friendly. Some risks with incorrect pest control practices are mentioned below:
Some products are not environment-friendly and contain strong chemicals. These chemicals may harm the immune system of the newborn babies as their tolerance level is extremely low.
If pest control products are incorrectly and improperly labelled, it may be mistakenly consumed by small infants thinking it to be some edible product.
There is also a high health risk associated with poor knowledge on natural pest-controlling methods. If babies put things lying around the house in their mouth, it may cause a major risk.
A child may suffer from childhood cancer or learning disability if the dangerous effects of side effects are not considered.
If you use home remedies and your child is exposed to the pesticide, it may cause health problems if inhaled or touched by the skin.
Tips to Minimize the Risk of Pest Control on Infants
Certain tips, if borne in mind, can help minimize the risk of pest control on infants.
Keep the common household pesticides out of children's reach.
Install safety latches on cabinets where pesticides are locked up.
Read the directions written on the label carefully before using any product.
The container must be tightly sealed with child-resistant packaging after every use.
Avoid storing pesticides in containers which can be mistaken for some drink or food.
How to Choose a Baby Safe Pest Control Company
Sometimes premises are fumigated or disinfected before they are occupied. But is fumigation safe for babies? When looking for a pest control company, choose a company that uses baby safe pest control methods. Here is what you should keep in mind when selecting a pest control company:
The company employees should be trained and certified with knowledge of the products before servicing your house.
Do not compromise on the cost and hire a professional and baby safe pest control company.
Ensure that the employees will use only child-friendly and natural pest control treatments while servicing.
Do ask whether the company provides preventive steps if the babies are around.
Ensure that you inform the company employees about the presence of a pregnant mother or newborn baby so that they do not allow them to inhale the pesticides.
If you have tried natural means or other things available in the market to get rid of pests but nothing seems to work, then you will have to go with pest control. Professional pest control company use specialized equipment and measured amounts of pesticides to reduce any irritation or ingestion. So, it is best that you opt for a professional pest control company and keep your baby safe and home pest-free!
Also Read: Checklist for Baby Proofing your House