Perfection in Every Pleat! Drape Any Saree Flawlessly Using This Secret!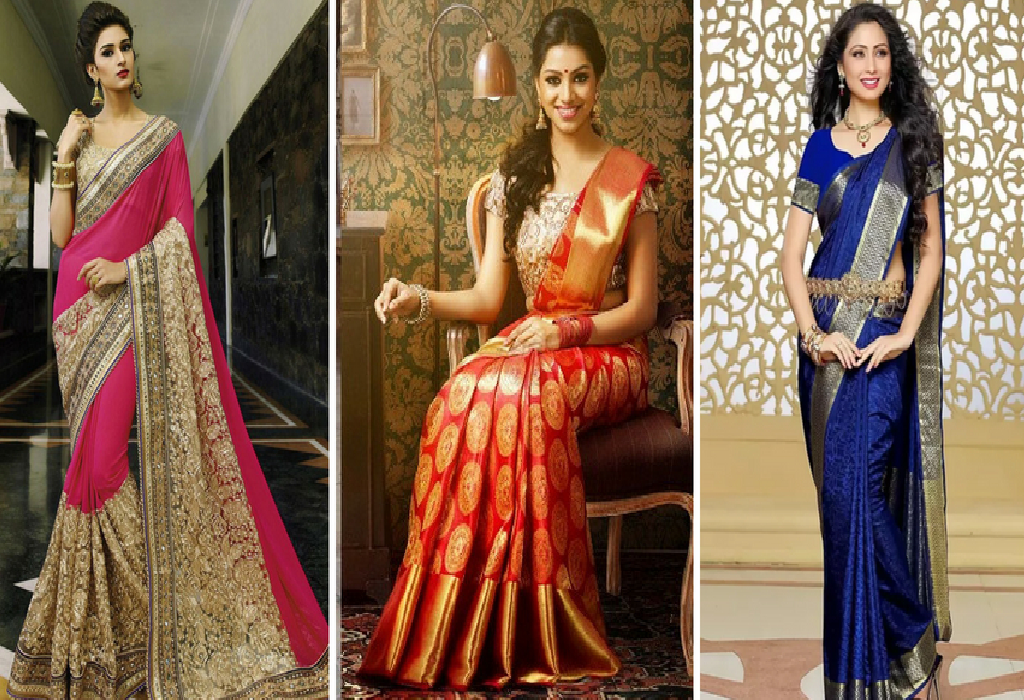 In this Article
While draping a saree correctly can be tricky, selecting an appropriate petticoat for it requires even more thought. Choosing the right one and understanding how to wear a petticoat under a saree can get you the comfort and silhouette you've always wanted.
You've draped your saree as best as you can but something isn't right. If you've spent five minutes trying unsuccessfully to figure it out, the problem could be with your petticoat. There are tactics behind how to wear a petticoat and if you don't do them right, your entire outfit can look awkward and ill-fitting. Keep these secrets handy to rock the timeless saree and watch hubby do a double take when he catches sight of you.
Petticoats for Sarees: The Dos and Don'ts
1. Comfort Above All
It doesn't matter how badly you want to fit into that vintage petticoat your mom handed down to you; if it's not comfy, don't wear it. Petticoats shouldn't be too loose or too tight. They should skim your curves and give you enough room to move around in. You want to be able to keep up with your toddlers, not feel restricted by your petticoat.
2. Fabric Matters
Saree petticoat styles come in a range of fabrics. You can go for poplin or cotton for those humid summer months when anything else makes you feel like you're melting! Satin and silk are suitable for wearing under formal and semi-formal sarees but try to keep them to evening dos when the temperature is cooler.
3. Avoid Mismatch of Colours
While coordinating your lingerie may seem like a bother, you don't have a choice with petticoats! The colour of your petticoat must closely match your saree unless you're going for a contrasting style. Carry your saree along when shopping for a petticoat to get the best match.
4. Pick a Cut that Suits the Saree Drape
Like dresses, petticoats have different cuts. You cannot, for instance, wear a flared number with a mermaid saree draping style! For day-to-day wear, consider opting for an A-line petticoat that goes well with the regular style of draping. If there's a special occasion and you want to shine in a sexy lehenga saree, you could choose a fish-cut petticoat to get a slimmer silhouette. You can also go for a petticoat with a ruffled hemline to add more flair.
5. Choose the Right Length
Saree petticoats shouldn't be too long unless they have a pretty hemline that you want to show off. Ideally, the length should hit your ankles, about a couple of inches shorter than the length of your saree. To keep the petticoat securely in place, go for one with a drawstring made of cotton and not satin as it's slippery and doesn't stay put.
6. The Simpler, the Better for Daily Wear
Unless you're aiming for something totally different for a special occasion, go for simple petticoats that fit you well and give shape to your saree. They're a lot cheaper too and don't require delicate care. Moms with enough laundry business to take care of can certainly do without the extra work of maintaining a fancy petticoat!
7. Embroidery and Sequins Can Dress up a Plain Saree
Moms, if you don't have the heart to splurge on that Benarasi saree, let your petticoat do the job. You can decorate it with embroidery and sequins and wear it under a simple net sari. Petticoats with animal prints and floral motifs can look stunning too. And if you really want to stand out, try wearing a petticoat with a metallic sheen beneath a sheer chiffon saree.
Sarees are breathtaking garments that can transform your look from plain to stunning. You just need to wear them right and learn how to pick your petticoats. The next time you're choosing a saree to wear, make the effort to select a petticoat that complements it perfectly. You'll be amazed at how it ties in your look together!