Pasta Primavera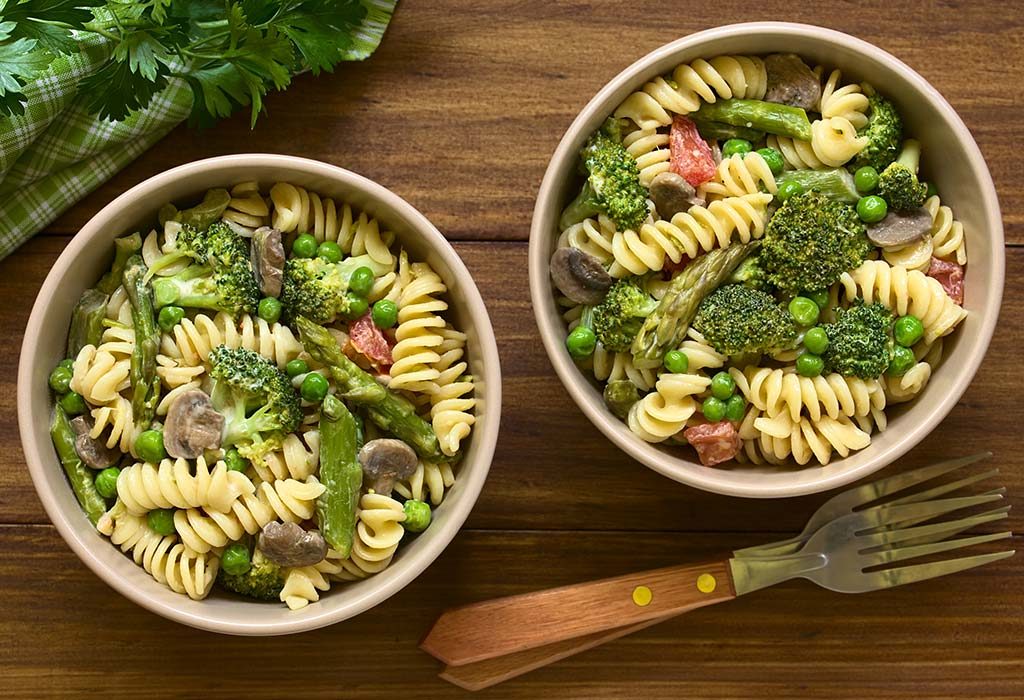 In this Article
Healthy veggies get a quick roast in olive oil, with the addition of herbs, before being flipped into succulent pasta and transforming into a luscious tasting dish. We've tried to keep the recipe light and hearty by the exclusion of cream in the recipe. Nonetheless, it doesn't affect the taste in anyway, rather the fresh flavours of veggies and olive oil come together in a fantastic combination that's simply hard to resist.
| | | |
| --- | --- | --- |
| Serves | Preparation Time | Cooking Time |
| 2 People | 10-15 Minutes | 20-25 Minutes |
Ingredients
250 g penne pasta
1 small cup broccoli florets
1 small zucchini, diced
1/2 cup peas, fresh or frozen
3 minced garlic cloves
3 tomatoes, seeded and diced
A handful of basil leaves, chopped
4 tbsp butter
1/4 cup vegetable broth (use chicken broth for the non-veg option)
1/2 cup parmesan cheese, grated
Salt to taste
Method
Step 1
Bring a large pot of water to a boil. Boil broccoli and peas for 4 – 5 mins.
Step 2
Use the same water to boil pasta 'al dente' i.e. to just cooked stage.
Step 3
In a large pan, add butter over medium-low heat and when the butter melts, add garlic and zucchini.
Step 4
Next, add diced tomatoes and sauté for 3 – 4 min.
Step 5
Pour in the vegetable broth and turn the heat to high. Toss in the boiled broccoli and peas. Stir to combine.
Step 6
Keep the mixture simmering for 2-3 min.
Step 7
Add the parmesan cheese and stir again. Once the sauce becomes thick, transfer pasta and stir to combine.
Step 8
You can add 1/4th cup heavy cream at this stage. However, that's optional.
Step 9
Add some salt, black peppert and sprinkle basil leaves.
Step 10
Remove from heat and serve hot.
Nutritional Information
| | |
| --- | --- |
| Calories | 266 K cal |
| Proteins | 9.9 g |
| Fats | 12.2 g |
| Carbohydrates | 29.8 g |
| Cholesterol | 61 mg |
| Sodium | 391 mg |
| Potassium | 318 mg |