Party Wear Ideas for your Little Prince and Princess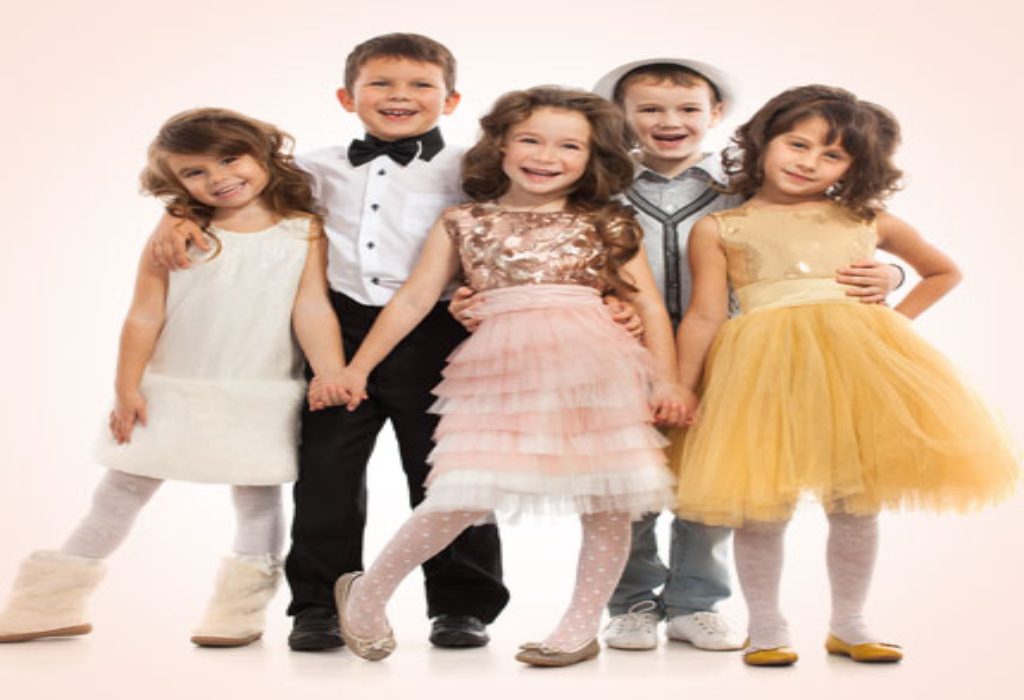 Online or offline, there's one thing that all modern clothing stores have in common – a line-up of outfits in various styles and colors. Although this means plenty of options, having too many choices can quickly get overwhelming and stressful. Check out our handy guide to ensure that your kids love what they wear and are stylishly dressed for all their kiddie parties. Say goodbye to spending hours hunting for that perfect outfit!
All parents want their little ones to stand out and look their best at a party. However, this is easier said than done. How many times have you bought amazing outfits, yet your child refuses to wear them because he or she thinks they are uncool? To avoid such situations, it is important to know what's in style – yes, even for your tiny tots! Take a look at our kids party wear style guide to ensure that your little darlings look fabulous at all times, no matter what the occasion.
1. Go the ethnic way

Who said ethnic wear can't be stylish? And honestly, there's nothing more adorable than seeing kids dressed up in traditional Indian clothes. One of the all-time favourite party outfits for kids is a classic sherwani or kurta pajama for boys, and a lehenga choli or salwaar kameez for girls. To ensure your child looks gorgeously ethnic from head to toe, opt for traditional mojari shoes.
But if like many kids, your boy prefers western wear, why not get the best of both worlds with an indo-western sherwani? Not only will your child stand out in the crowd, the cool cotton silk fabric will ensure that he is comfortable throughout the day. Kiddie brands like Kidology and AJ Dezines have a variety of traditional and indo-western sherwanis and kurta pajamas which your little boy is sure to love.
2. Perfect contemporary with trousers, shirts and waistcoats
Cotton pants and T-shirts are generally the go-to outfits for little boys. Make your little one stand out in a sea of sameness by choosing between jeans, khakis and chinos. Another popular party wear outfit for boys is a pair of trousers and a formal shirt. Give this typical outfit a twist by pairing it with a fashionble waistcoat that can be worn around the year.

And if your son is not very comfortable wearing full-length pants, why not opt for comfy shorts instead? Finally, complete the look with a pair of traditional, formal or party shoes. Rest assured, your little prince will be the most fashionable little boy at the party!
3. Pick party frocks, gowns or dresses for the princess look

When it comes to party dresses for girls, there's nothing that beats a classic frock. You can choose from designs featuring frills, ruffles or bows. You can also choose from full-sleeved, sleeveless or cap-sleeved frocks. For a touch of sophistication, don't forget to team up the frock with a cute shrug. Complete the princess look by zeroing in on fabulous pair of ballerinas or peep toes. To add a dash of magic, accessorise with a tiara and wand!
4. Theme party? Go quirky!

Theme parties are hugely popular among kids and adults alike. There's a long list of dress ideas, as theme parties range from Disney characters and rockstars, to football heroes and fairy tale princesses. Depending on the theme, you can dress up your little one accordingly. Some classic, all-time favorite themes are animals, chefs, Halloween and pirates.
Theme party coming up for your child and you are clueless what to do? What constitutes a theme and what all do you need to buy? Check this out to get all the answers you need!
5. Dazzle in jumpsuits for a trendy yet casual look

In terms of dresses for girls that can be worn anywhere, from parties to more casual get-togethers, jumpsuits are the latest favourite. They're easy to wear and lend a fun look. They come in a variety of styles too – from full-length jumpsuits with belts and strappy sleeves, to knee-length, button-down jumpsuits. The standout feature of this versatile outfit is that it doesn't really need accessories to complete it. Just throw on a pair of shoes of your choice, and you are good to go. For active little girls, ditch the strappy shoes and go for a more casual look with sneakers or slippers.
6. For all parties – accessorise, accessorise, accessorise!

No matter what the occasion. it's important to remember that accessories are just as important as the clothes. Complementing an outfit with shoes, bags and hair adornments like bands, clips and bows give the wearer an extra element of style. And contrary to popular belief, accessories aren't just for girls. Boys too can accessorize with pocket hankies, watches and neckties. Whether you want to mix and match or go for a bold contrast, it's totally your call. Click here to check out FirstCry's vast range of unique and eye catching acccesories.
Whichever party dress you finally choose, do it well in time so that you can get the shoes and accessories ready. Have your children try out their new dresses before D-Day, so that alterations and modifications can be made without any last-minute panic. Dramatic as it may sound, to your kids there's nothing worse than not being prepared for a party with their buddies!