Natural Ingredients That Let You Have Mommy Super Powers!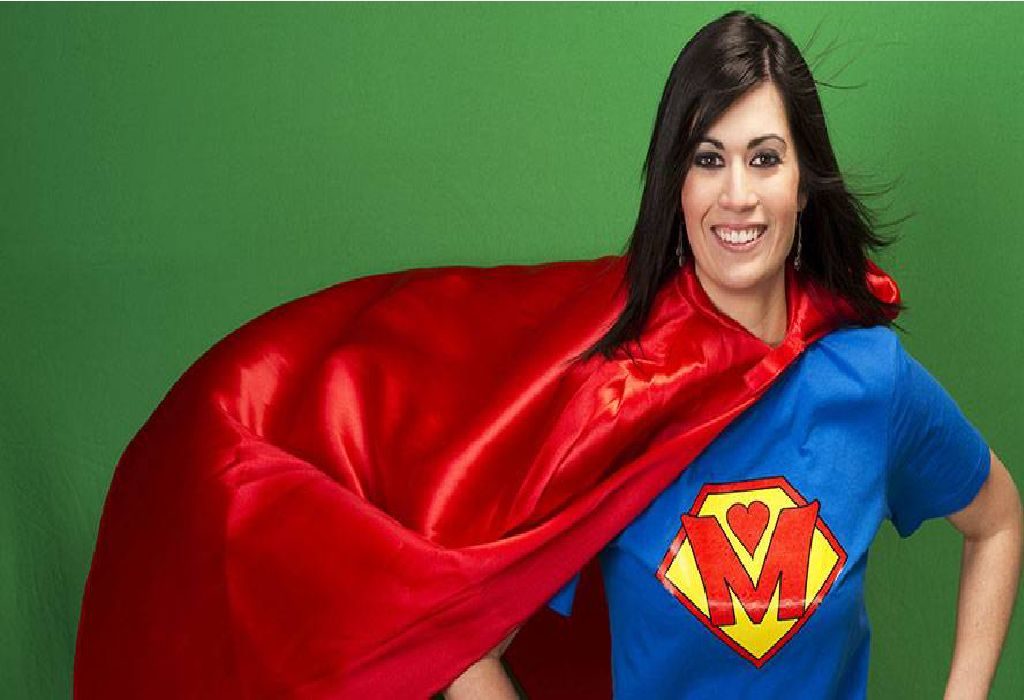 Now that you're a mom, its plain to see – you are a hero. You run around all day, multitasking between your chores and your little one. And you do it all with a smile on your face! That said, managing so much every day takes a toll on your health. All those long days, sleepless nights and a million anxieties about your baby leave your body feeling weak and your skin dry and dull. You sigh and almost resign yourself to this new reality. But wait, what if you could do something to get an entry into the league of superheroes, the ones you read about and see on the screen? They have excellent health and skin without seeming to do anything!
Well, all you need to do is use some of nature's gifts to get mommy superpowers! Let's take a look…
Superpower #1 – Youthful Skin
Ever seen a superhero look old? No, right? But you are a mom and your baby's antics can make you so tired that you look older than you are!
The good news is that you can now get youthful, glowing skin – yes, even after pregnancy and childbirth. Just treat your face to a natural,vitamin-rich formulation that firms up skin by uplifting facial muscles and improving blood circulation. Try Netsurf's Facial Massage Cream which is an anti-ageing blend of Vitamin B3,papaya and pomegranate. This is very effective in minimizing wrinkles, age spots, sunburn and dark spots to reveal beautiful, glowing, younger looking skin.At this point in your life, you need nature to work its restorative, healing power on you. In the Herbs & More range, for instance,Netsurf has infused the power of pure herbs, vitamins and fruit extracts to cater to all your skin and haircare needs. This makes it safe, gentle and effective for application.
Superpower #2 – Strong Body
It's a common fact that all superheroes have strong bodies that are able to recover from just about any damage.Makes you wonder whether they hardly feel pain, right? But being a mom, it's natural that you have intense muscular pain because of running around all day, particularly in your back and joints.Well, fret not! You can depend upon the goodness of herbs such as Nirgudi, Vacha and Gandhapura. As per ancient medicine, these herbs are very effective in relieving aches and pains – exactly what a mom needs!Nirgudi relaxes your muscles, Vacha relieves joint pain, and Gandhapura ensures overall pain relief. Now you too can be as quick as your favourite superhero when your child is being particularly energetic!
Superpower #3 – Happy Eyes
With all the work you have to get done every single day, you are naturally running on very less sleep. But who said that means you have to look like a zombie with tired, puffy eyes and huge dark circles?You can get back your beautiful eyes by treating the under-eye skin to natural ingredients such as cocoa extract, chicory extract, and Vitamin E and C.These ingredients have been known to reduce puffiness around the eyes and visibly clean dark circles and other signs of ageing and tiredness.Try out Herbs & More's Vitamin Therapy Under Eye Gel. It is part of Netsurf's range of natural skincare products and caters especially to common problems women face in the postpartum and new mom stage. Regular application will help reduce signs of fatigue and give you bright, happy eyes.
Superpower #4 – Agility
Another thing that superheroes have in common is that they are quick on their feet. But moms often have dry and cracked feet due to all their physical activity and household chores.Then how can you walk comfortably, much less quickly? A good idea is to turn to herbs like Aloe Vera, Kokum and Lodhra that provide natural and effective healing to cracked heels.Aloe Vera moisturizes, kokum heals cracks and dryness, and lodhra heals wounds. Nature is your best bet to ensure you never have dry, cracked, or bleeding heels ever again.
Superpower #5 – Freshness and Calmness
With so much to worry about and so much to do, it is a given that mommying is one of the most high pressure jobs out there. Yet, everyone—including you yourself—expects you to be calm in the face of the highest pressure.Now you no longer have to rely on yoga and meditation to stay calm; all you need is some natural mist to freshen you up! We recommend Herbs & More's Vitamin Therapy Facial Mist essentially due to its winning combination – coconut water, vitamin E and white tea.This combo has been scientifically proven to not just hydrate your skin, but also give you an ultra-soothing and relaxing feel. Spray it on your face whenever you feel like you cannot handle the pressure, and feel a sense of instant calm and rejuvenation.
Nature has made it possible for you to infuse your body with the superpowers that all moms need. You don't have to drink an elixir or opt for expensive medical treatments to get invigorated and strong.
Just mix up the right natural ingredients or use products that are infused with them, and bingo. Don't just be a superhero but look and feel like one too!