Mushroom Meatball Noodles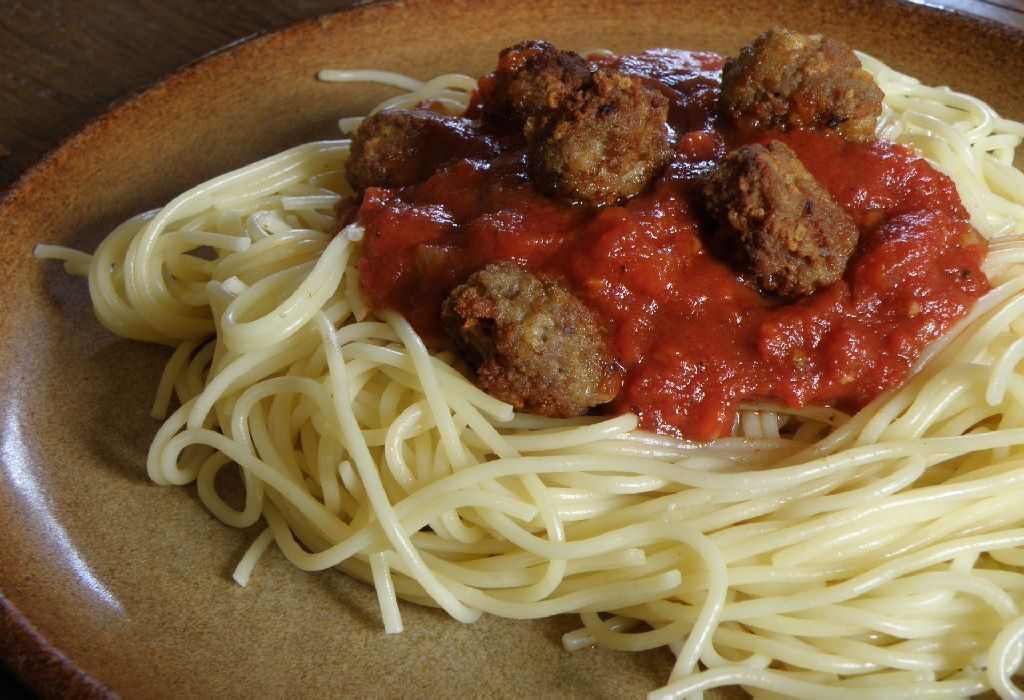 This is one recipe that is tasty, quick to prepare and nutritious, all at the same time. Give it a try, and it'll become your 'go-to' dish for a quick meal. Protein rich, this recipe is a great dinner option for a to-be mom.
| | | |
| --- | --- | --- |
| Serves | Preparation Time | Cooking Time |
| 4 People | 10-15 Minutes | 15-20 Minutes |
Ingredients
500 g lean chicken, minced
1 tbsp olive oil
1 small onion, finely chopped
2 crushed garlic cloves
250 g mushrooms, thinly sliced
1 tbsp plain flour
1 cup chicken stock
300 ml pure cream
2 tbsps wholegrain mustard
2 tbsps chopped fresh coriander leaves
6 tbsps boiled noodles
Method
Step 1
Roll the minced meat into balls. Heat half the oil in a large frying pan over medium heat.
Step 2
Add meatballs. Fry for 4 to 5 minutes or until brown and transfer it to a plate.
Step 3
Now, add the remaining oil to the pan. Add onion and stir fry for 3-5 minutes.
Step 4
Add garlic and mushrooms. Cook for 5 minutes or till mushrooms are tender.
Step 5
Sprinkle flour into the pan and stir for a minute. Add cream and chicken stock.
Step 6
Stir until well combined with all the ingredients. Reduce the heat.
Step 7
Cook for another five minutes or until sauce has thickened. Mix meatballs and season with salt and pepper.
Step 8
In a bowl, put noodles and spoon over this meatball mixture. Garnish with fresh coriander leaves finely chopped and serve.
Nutritional Information
| | |
| --- | --- |
| Calories | 275 Kcal |
| Proteins | 26.0 g |
| Total Fat | 16.5 g |
| Total Carbohydrates | 9.1 g |
| Cholesterol | 101 mg |
| Sodium | 1093 mg |
| Potassium | 236 mg |
?>