#MummasTouch Banana Muffin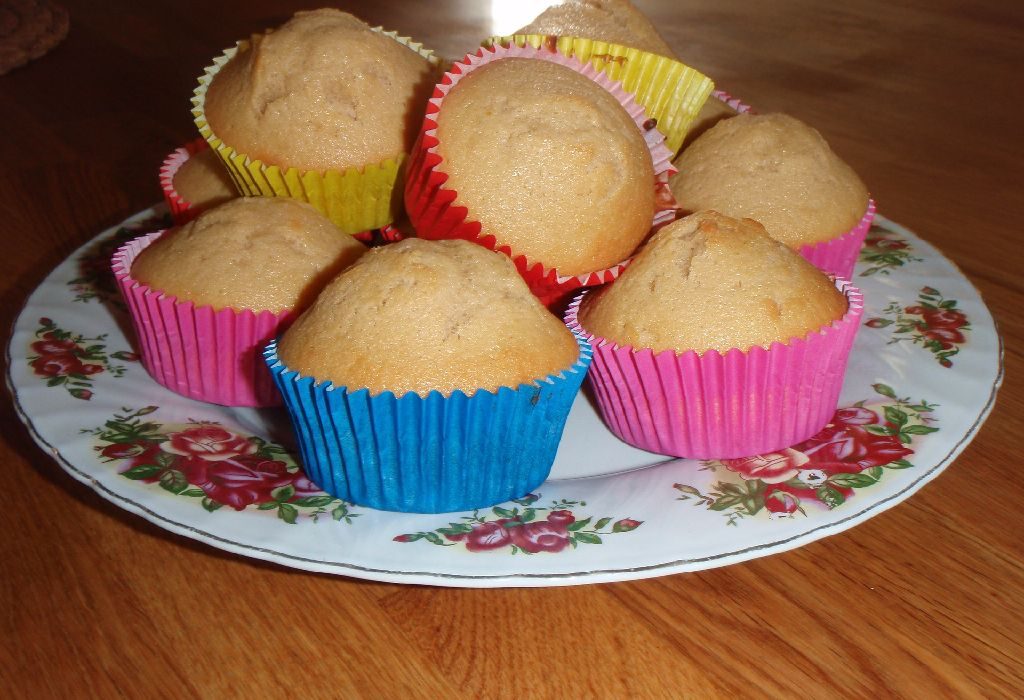 In this Article
If my waistline allowed, I would wake up to the aroma of fresh muffins baking in the oven, every morning. This recipe is based on banana bread recipe, but with my mom's twist. My MummasTouch in this recipe is buttermilk. Buttermilk is an added touch, but feel free to substitute it with milk or a mixture of milk and yoghurt. A very moist, delicious and yummy cake. Perfect for morning or afternoon tea. The kids will love it.
| | | |
| --- | --- | --- |
| Serves | Preparation Time | Cooking Time |
| 8 People | 15 Minutes | 40 – 45 Minutes |
Ingredients
2 cups all-purpose flour
3 ripe mashed bananas
1 teaspoon baking soda
1 1/2 teaspoons baking powder
3/4 teaspoon salt
3/4 cup sugar
1/2 cup melted butter/oil
1/2 cup buttermilk or milk
2 eggs
1 teaspoon vanilla essence
Method
Step 1
Preheat the oven to 300 degrees. Coat muffin moulds with butter or oil, and keep aside.
Step 2
Sieve together the flour, baking powder, baking soda, and salt; set aside.
Step 3
In a large bowl, combine the flour, baking powder, baking soda, salt, and sugar. Blend in the melted butter, mixing together until moist.
Step 4
Add 1/4 cup of the buttermilk and combine.
Step 5
In a separate bowl, combine the other 1/4 cup of buttermilk with the eggs and blend into the flour mixture.
Step 6
Add the vanilla and mashed bananas. Beat for 1 minute.
Step 7
Place the batter in the muffin mould.
Step 8
Bake for 35 to 40 minutes at 180C.
Step 9
When the muffin is done, an inserted toothpick or fork should come out clean from the centre.
Tip: Muffins will be tough and dense, if overbeaten. If the mixture is all long and stringy you have overbeaten it. If the mixture cuts off and flops you are good, and the muffin will be moist and fluffy!