Motivational Stories of Inspirational Women Achievers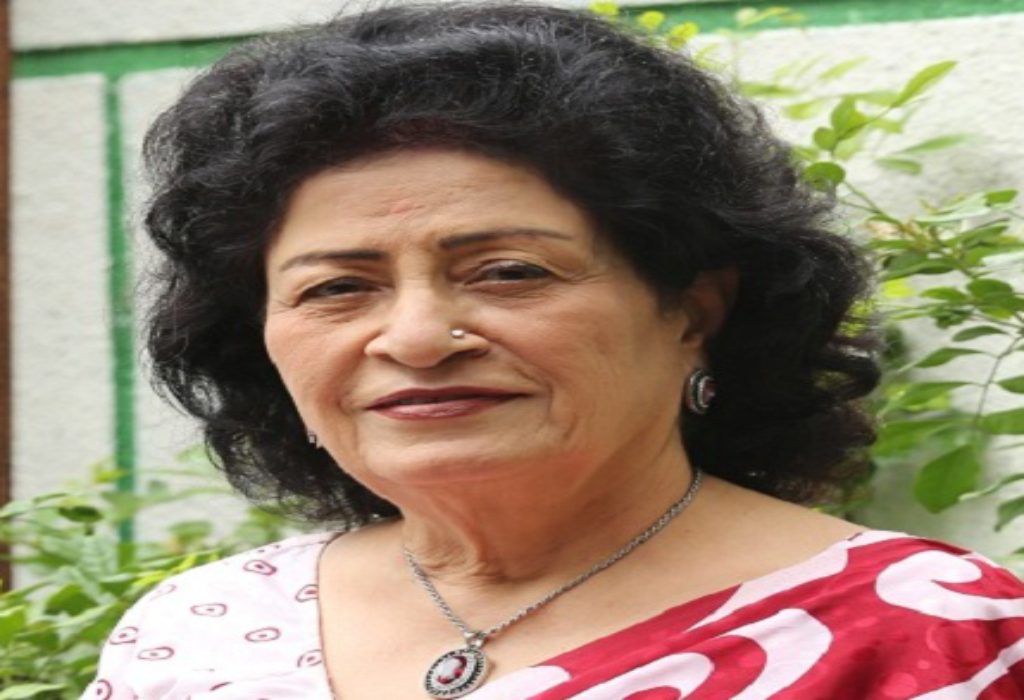 On the occasion of this international women's day, we thought of portraying motivational stories of 2 women achievers, namely the eminent Lila Poonawalla and the outstanding Dr. Bhargavi Davar. Read on to find how these personalities are trying to make a difference in the society in their own ways.
Story of Mrs. Lila Poonawalla
The lady with great determination and grit, Padmashri Lila Poonawalla needs no introduction. She is the first lady who dared to venture into a field dominated by men. Her hard work, focus and positive attitude helped her achieve the position of being the first women CEO of India.
However, acheiving eminence was not easy for her. She too faced many ups and downs on her road to success. It was mainly because of the hardships she faced in her childhood, that she went on to become so self motivated. She had decided that empowering women was her aim.
She realized that many girls find it difficult to gather the financial resources needed for pursuing higher education even when they were academically excellent and deserve to learn further. This motivated Mrs. Poonawalla to come up with the idea of providing merit-cum-need-based scholarships to such girls. By the way of these scholarships, she encouraged the deserving girls to meet the challenges, and strive for their dreams. She says, "I started the foundation for supporting wholesome education of girls. I wanted to enable, motivate and encourage these girls to overcome the challenges, and hence started providing them with financial assistance."
Thus, she started the Lila Poonawalla Foundation (LPF). Elaborating more on the LPF's establishment, she says,"The greatest gift I got in my life is the opportunity to be able to become a Mom to so many lovable girls. I don't know if destiny chose me or I created a destiny of my own, but this was how it was meant to be. That's how LPF started off."
About The Lila Poonawalla Foundation
Mrs. Poonawalla established LPF (Lila Poonawalla Foundation) in the year 1996 and since then it has supported girls who are academically outstanding, but financially weak to pursue higher education in India and abroad. Her organization gives scholarships to the girls from Pune, Amaravati and Wardha district. She has granted more than 5000 scholarships to around 2944 deserving girls.
She also holds the honour of being the first women mechanical engineer passing out of the College Of Engineering, Pune. There is a special instance which Mrs. Poonawalla always mentions in her interviews. She says that the year when she had turned 50, she was the CMD of Tetra Laval Ltd., and the Rausing family, owners of the Tetra Laval group, organised a special birthday for her in Switzerland. They also gave her a special birthday gift 10,000 Swiss Francs to enable her to start the Lila Poonawala Foundation.
When she retired from Tetra Laval, she requested the management to not give her any personal parting gift, but to invest in LPF instead. And she herself invested her savings and energy in the venture. In addition, Mr. Firoz Poonawala, her husband, had also supported her fully in this initiative.
In conclusion, she says that her success mantra is to stay focused, work hard, have a positive attitude and keep updating your skills and knowledge. With these, it is possible for an individual to acheive all the levels of success that one is aiming for.
Story of Dr. Bhargavi Davar
Dr Bhargavi Davar, founder of Bapu Trust, believes that only perseverance will bring about a change in the general attitude of the society towards the mental illness patients.
She had seen her mother being treated with lack of respect, indignity, social stigma and exclusion for most of her life. This dismal state of her mother left a deep impact on Dr. Davar, and she took it upon herself that no-one should live a life the way her mom did. And this is how Bapu Trust was formed.
Bhargavi says, "I feel my mother was a saint, who was misjudged by the society, because of the fact that she kept chanting God's name all the time. Also, she was disabled, which made things worse for her. To tell you frankly, she was all heart for the vulnerable and a beautiful person from inside, who would share even when she herself had very little."
The Essence of Dr.Davar's Bapu Trust
For the past 20 years Bhargavi has involved herself in creating an enriching experience and a justice environment for people who are mentally unwell. Her efforts are driven and inspired by research, services and awareness on integrating alternatives to psychiatric institutions and medications, and bring about a change in the attitude of people.
She says, "I want such people to live with dignity and respect. So, to make life a little easy for the mentally unstable, I have started working on developing workable alternatives that combine a wide variety of breathing techniques and use of integrated arts for emotional safety and healing. Activities like drama, acting, music, dance and writing are also included. Inclusion of organic food for better mental health; spiritual seeking through the chanting of various mantras and general physical fitness, is also what I strive to provide."
Other Activities of Dr. Davar
Ahamsetu, Bhargavi's another project promotes the concept of urban farming i.e growing vegetables organically. She provides grow bags, seeds and soil compost for growing herbs, greens, salads, crucifers and other vegetables available in urban spaces. This is to encourage people to go organic, and at the same time eat lots of veggies as the first step towards good mental health.
What Bhargavi mainly aims at is the restoration of the dignity of people with mental illness. She wants to reform the outdated laws and establish more community centers like one of her's, that would put forth the importance and the healing power of being self reliant in mentally unstable people.
Aren't their deeds encouraging? We feel that womanhood is simply transcendent and these personalities truly prove this point. It is at this juncture we feel the need to quote Maya Angelou who says, "It's the fire in my eyes, And the flash of my teeth, The swing in my waist, And the joy in my feet. I'm a woman, phenomenally." Do leave a word or two about your thoughts and feelings for Mrs. Lila Poonawalla and Dr. Bhargavi Davar.