Mom-To-Be Kareena Kapoor Is Craving Something Really Strange During Her Pregnancy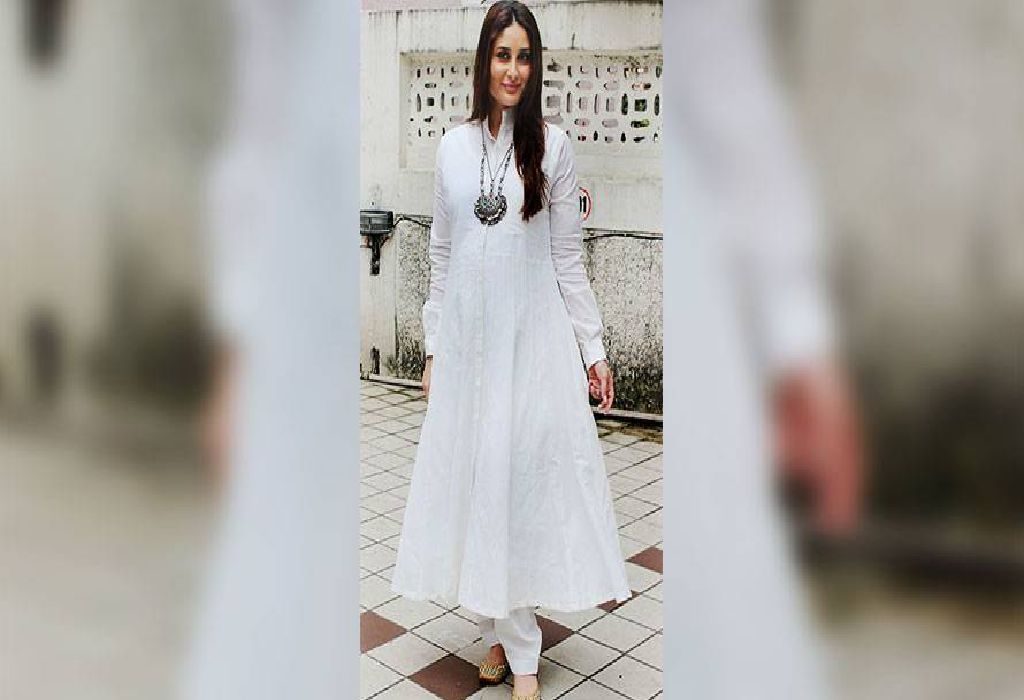 Lemons, pickles, ice cream – these are the kind of cravings one generally associates with pregnant women. Expecting moms often develop food cravings as well as aversions and it can be quite a task for the family to keep up with these. However, what mom-to-be Kareena Kapoor is craving for is something really strange and unheard of! In fact, we wonder how Dad-to-be Saif is taking this particular craving! Can you guess what it could be?
Surprise! It's the humble karela (or bitter gourd) that Kareena can't get enough of! She loves the bitterness of the karela, a commonly destested vegetable among adults and kids alike,and doesn't even dilute this bitterness with sugar. On the plus side, the karela can be very beneficial for pregnant moms as it is a rich source of folate or folic acid which is essential to prevent birth defects in your baby.It also keeps the digestive tract healthy, preventing constipation and lowering the probability of hemorrhoids.
"I'm constantly craving a lot of karela, which is quite… very different. I really like the taste, I enjoy the taste. Everyone says add a little sugar to it and the bitterness goes, but I don't like that.I like that it has a bitter, pungent taste to it. It's something that I enjoy. And it's extremely rich in iron, and it's got so many benefits in it. I'm enjoying all the vegetables – today's lunch was lauki mutter."
She went on to say that strangely enough, she is enjoying traditional homemade Indian sweets like sooji ka peda and besan ke laddoo more than western goodies like pastries,cakes and whipped cream. Well, the mom-to-be's cravings, although strange, are not without reason. Rujuta explained that pregnant ladies intuitively crave foods that are healthy for them.That's exactly why Kareena is craving something as unpalateable as karela, which helps regulate blood sugar and stabilize moods.Ditto for the preference for homemade mithai over western desserts – Indian mithai has low glycemic index and again, helps regulate blood sugar.
This isn't to say that this would-be-mommy isn't eating healthy consciously. Contrary to popular Indian customs, Kareena is not stuffing herself with food just because she is pregnant.Together with Rujuta, she has chalked out a way to eat for two, not overeat. Like every mom, she is aware that what she eats affects her baby too and she's thus being extra conscious about her diet.Quite a challenge for someone who has confessed her love for all things spicy and nice – from chole batura to pasta and pizza. She even disclosed her secret to not gaining extra weight!
"Everyone thinks I'm overeating now, but the idea is not to overeat just because you're pregnant. Just because you're carrying another person, it doesn't mean you have to liberty to eat 20 chhapatis.Rujuta also believes that if you stick to whatever you've been doing even before you were pregnant, the idea of you gaining weight or your body type changing will not happen.Stick to whatever you've been doing for the last 10 years. The plan that we've been following has been quite basic, maybe an extra paratha."
And for all of you mommies wondering how Kareena is glowing throughout her pregnancy, here's a tip straight from the horse's mouth.
"Everybody keeps asking me what tips am I getting. It is my journey and my body. Something which I like and prefer might not suit another person. I eat what I love, but follow a particular diet.We have a variety of accessible and economical home grown vegetables. One should experiment with those instead of trying to ape Western diet. I can't live my life eating just broccoli and spinach."
Otherwise too, she is taking good care of herself. Even as she turns 36 today, there will be no party to celebrate the occasion. In fact, it will be a quiet celebration with just family and close friends.And post her due date in December, she will be taking a three month maternity leave to spend time with her baby. Here's wishing Kareeena a very happy birthday and third trimester !!!