Mom Shilpa Shetty Reveals a Shocking Reality About Her Birth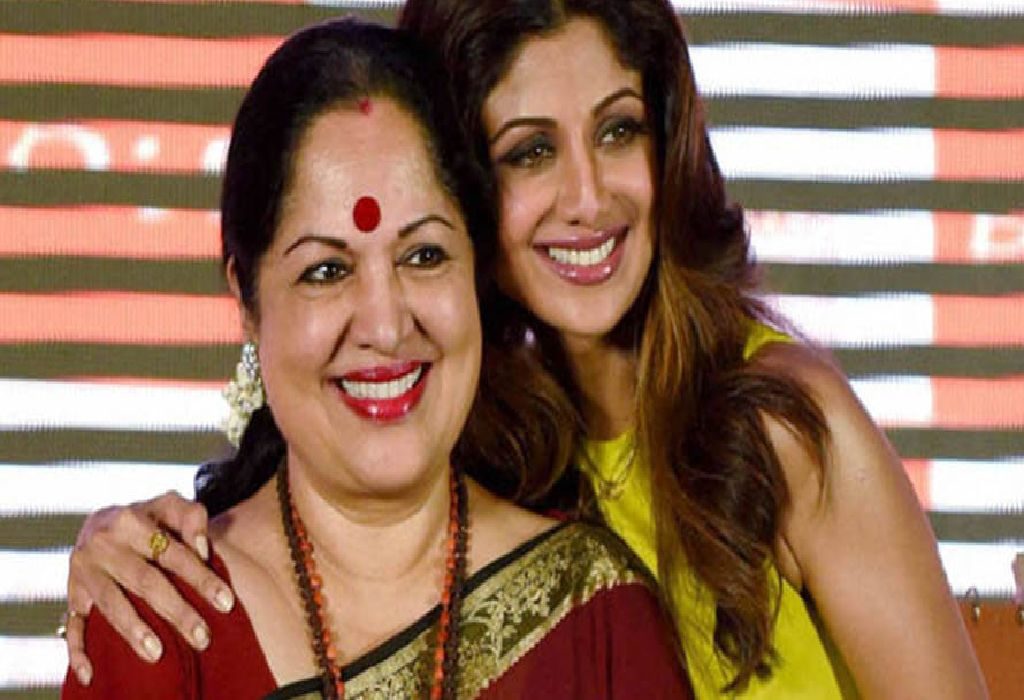 What an astonishing and anxiety-ridden time is pregnancy! There is a little life in your womb and you keep obsessing over whether or not he/she is healthy and growing up well. Every appointment with the doctors is a nerve-wracking experience. But what do you do if you are faced with a make or break situation? How can you choose between the possibility of a difficult life and probable death? Bollywood Mom Shilpa Shetty, who is mother to four year old Viaan, recently revealed a shocking truth about her birth. What her mother went through is a situation all pregnant woman dread…
Shilpa Shetty, who is currently back on television as a judge on the reality show 'Super Dancer', was watching the performance of a little 9-year-old boy called Dev Varshney. This young fellow is a fantastic dancer who mesmerised the audience with his moves. But Dev also has deformed legs – a condition that stemmed from a spinal problem he developed at the time of birth. The doctors had told Dev's family that he wouldn't survive beyond 3-4 days. Hearing about Dev transported Shilpa to a world many years ago, when she was still in her mother's womb.
When her mom was pregnant with Shilpa, she was faced with a decision that is not easy for any mother to take.It was a decision that could have altered the course of Shilpa's life forever, or indeed, stopped her from seeing the light of day.
"When my mom was pregnant with me, the doctors had said I will not survive since my mother was bleeding continuously for six months. They also said that the child will not be born normal."
"But mother decided that she would go ahead with giving me birth. I really believe that my mom was so firm about her decision because she had the faith that she would give birth to her baby,despite what the doctors said. She believed if I survive this, I will be a 'born survivor'."
Today, Shilpa is a happy and successful working professional, mother and wife and spends many wonderful moments with the one who gave her birth.She has found her calling in the work she does and the world she has created with her husband and son.Every now and then, the mother and daughter engage in heart to heart conversations, sharing recipes and stories, and walking down the memory lane.If it hadn't been for her mother's resolve and determination, and the courage to choose her intuition over medical advice, Shilpa's world would have been very different – perhaps non-existent.
The tumultuous story of Shilpa's birth is also why her mother, Sunanda Shetty, is overly protective of her daughter and always keeps her in her prayers.Did you know that Shilpa's original name is Ashwini? This is the name she carries on her legal documents such as her passport and education certificates. But her mother,who is also an astrologer, decided to rename her "Shilpa" because she felt carried better prospects for her daughter according to numerology.Talk about a mother's gut feeling making everything in the universe work favourably for her children! Dev's mother too is encouraging her son to better his dancing and reclaim his life through his passion, never mind his physical deformity. A mother's love and support can make anything happen!
The childbirth experience that her mom went through, however, has sensitised Shilpa to the reality of pregnancy and delivery.The anxiety, the changes the body goes through, the complications that can happen – it isn't a smooth journey for any woman.Several studies have established that late pregnancies bear more risk of potential complications as the expecting mother's body increasingly gets less resilient and less fertile.In fact, given a choice, Shilpa herself would have preferred an early pregnancy.
"I never chose to be a mother at 37. I always wanted to be a mother at the right age, but I didn't find Raj at the right time.There is a time for everything, and so also for motherhood. And medically too, women should have babies at the right time. I just didn't have a choice else I would have been a mother long time back."
Well said, Shilpa. Becoming a mother and when you choose to become one is a personal decision. However, this is a decision that all of us must make keeping our would-be-baby's best interests in mind!