Mom Nitu Shares 8 Foods & Tricks That Helped Her Lose 17 Kgs!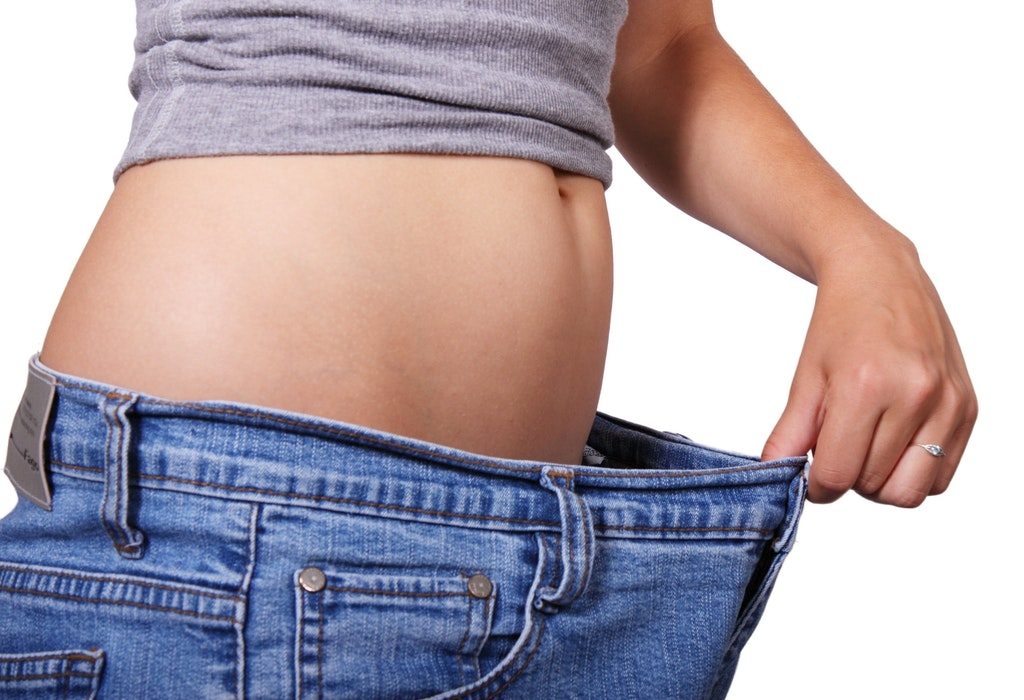 No matter how fit and slim we were before pregnancy and childbirth, most of us end up struggling with excess weight after having a baby. We put on several kilos during pregnancy – something that is important and recommended by doctors as well as family members. However, losing this weight after delivery is a struggle not many of us can overcome. This even leads to the belief – post-baby weight is a permanent side effect of motherhood! This is the real-life story of Nitu Bajwa Malladi, a mom who managed to shed 17 kgs of weight after marriage and kids, through the right food and lifestyle. Let's find out the tricks to lose weight that worked for this mommy…
Like many women, Nitu too put on a lot of weight through the course of marriage, pregnancy and kids. The extra weight would make her feel exhausted as she tried to manage the regular work at home. It also affected her self-esteem, which meant she cut down on meeting friends and going out. Through all this, there was one more worry in Nitu's mind: not being a good role model for her growing kids. It is important for us to be healthy, be physically active, and have good self-esteem; our children model their behaviour on us.
In her heart, Nitu knew she had to lose weight, but it wasn't happening – where does a mom find time to focus on herself? To make things even harder, Nitu also suffered a knee injury that severely restricted her movement. Weight loss seemed a distant dream.
One day, Nitu went to attend her school's silver jubilee reunion. And it was here that an old classmate of hers ridiculed her because of her weight. This was the turning point in Nitu's life. The remark left her feeling hurt. She wanted to get fit again and be able to wear her old dresses. Nitu decided to take control of things and lose the excess weight once and for all.
And she did! She managed to lose 17 kgs and all through healthy eating and lifestyle.
How Mommy Nitu Lost 17 Kgs – Tips & Foods to Lose Weight
One of the most common things many of us end up doing for weight loss is dieting or eating very less. We assume that eating less will mean we pile on less fat. Nitu also started with this approach. But instead of burning the fat, eating less actually made her GAIN weight! So, what worked?
Here are 8 tips from her weight loss journey that we can all imbibe in our daily life. They are excellent not just for weight loss, but also for achieving overall health and wellness – extremely important for every woman.
1. Don't Eat Too Little
Nitu says, "I used to eat very less which actually made me put on all the fat."What happened to her is actually a common phenomenon. When you don't eat enough, the body goes into starvation mode. It assumes that it needs to slow down metabolism as you're not getting enough 'fuel'! This means, all your other body functions will slow down to conserve energy and fat loss will not happen. Plus, eating less will also mean you have no energy for physical activity or day-to-day chores. No weight loss can happen until your body gets some basic exercise.
One rule: NEVER crash diet. It might seem like the easiest way to lose weight fast but is NOT. Only control your portions, space out your meals, and avoid unhealthy snacking.

2. Balance Protein & Carbs For Breakfast
Breakfast, the most important meal of the day, largely decides your day's fitness levels. If you don't have a balanced breakfast that gives you both protein and energy, your body will miss the essential requirement for the day's tasks. You may also end up feeling hungry in a couple of hours (before lunch) and opt for a fattening snack.
The best breakfast is one that gives you both protein and complex carbohydrates. Nitu shares her standard breakfast – two whole eggs and cheese sandwich. This is a good mix of proteins from the eggs and cheese, and carbs from the bread.
Here are some other balanced breakfast options you can explore to boost weight loss:

Scrambled eggs, toast, orange juice
Oatmeal with fruits and nuts / Oats upma
Mix Dal Dosa
3. Don't Forget to Add Protein To Lunch & Dinner
The key nutrient you must add in your lunch and dinner menu is protein. Many of us tend to consume carb-rich meals as they give us instant energy. However, while it is not recommended to cut down on carbs entirely, it is essential to balance them with protein. When you are trying to lose weight, protein contributes in building muscle mass and speeds up the process. Nitu shares the lunch and dinner menu she followed to promote weight loss:
Lunch: Rice/chapatti, chicken/daal, curd, vegetables and a seasonal fruit
Dinner: Good portion of paneer/chicken, generous amount of any vegetable, soup/curd and salad
Here are some more healthy lunch and dinner foods to eat for weight loss. They are protein-rich as well as wholesome – add them to your weekly menu:
Pasta Salad with Veggies
Baked Garlic Chicken
Tofu with Stir Fried Veggies
4. Indulge in Low Calorie Versions of Favourite Foods
During your weight loss journey, you do not have to deprive your body of favourite foods. You just need to make healthier versions of these. Nitu has an interesting 'Chicken Porcupine' recipe that's delicious as well as healthy – great for non-veg lovers: an amalgamation of chicken mince with Chinese spices, rolled in soaked rice and steamed.
To make such diet food for weight loss without compromising on taste, look at mainly two things – ingredients and cooking method. Choose healthier cooking methods like steaming, baking and light sautéing as opposed to deep frying. This is one of the easy ways to lose weight you can adopt in daily life. For instance, opt for a baked samosa instead of a fried one. Consider switching to brown rice instead of white rice as it is known to be one of the foods that help you lose weight. You can refer to these Indian foods swaps to lose weight for more ideas.
5. Cut Down on Chai
Nitu says, "I was a tea addict and use to have 8-9 cups of tea every day." This habit – such a common habit with many of us – contributes to weight gain. The caffeine, milk and sugar do not make a good combination when trying to lose weight. One of the best weight loss tips for women therefore is to cut down on those daily cuppas.
Opt instead for healthier teas like green tea and white tea. They are also antioxidant rich and will partner with you well in the weight loss journey.
6. Cut Down on Sugar
Sugar is among the biggest culprits that slows down our weight loss. One of the best weight loss tips is to cut down on this culprit! Sugar is very rich in calories, mainly because we often consume it with fat and refined starches like cake and biscuits. Processed foods like carbonated drinks, pastries and other store-bought desserts are also rich in sugar. When you consume these items, you are also exposing your body to the preservatives and synthetic additives present in these foods.
Nitu shares, "Minor changes in my eating habits, giving up sugar, eating ample and increasing my protein intake helped me a lot." Excellent advice to follow!
7. Make Some Lifestyle Changes
Along with eating healthy, it is also crucial to lead a healthy lifestyle in order to shed those kilos. This includes mental plus physical changes in the way you approach life. Two important steps here are – 1. Stop seeing weight loss as an isolated goal, and 2. Do things that make you happy and feel good about yourself
Talking about the lifestyle changes she made, Nitu says, "At 45 years of age, I transformed myself from an obese and lethargic to a fit and healthy person. I started studying again and completed a couple of courses in nutrition.
Not just dieting, it's the lifestyle that one has to change to see that lower number on the weighing scale. A good body weight is what makes you happy."
8. Don't Believe People Who Say Post-Baby Weight Is Forever
Finally, you will be able to lose weight only when you believe you can. Do not fall for myths that suggest you cannot bounce back from the weight you have put on during pregnancy. There is only one truth – weight loss and fitness are always achievable, with the right motivation and the right steps.
Nitu's mantra on this is extremely comforting – "You can always bounce back in life. Get in touch with your body, show respect and care for it and it is like a mother who would reward you back. Else, it would be like a truant child always giving you a tough time. Love and respect is the answer, show it to your body all the time!"