Mom-daughter Duo Aishwarya and Aaradhya's Paris Vacation Pictures Are Giving Us All Travel Goals!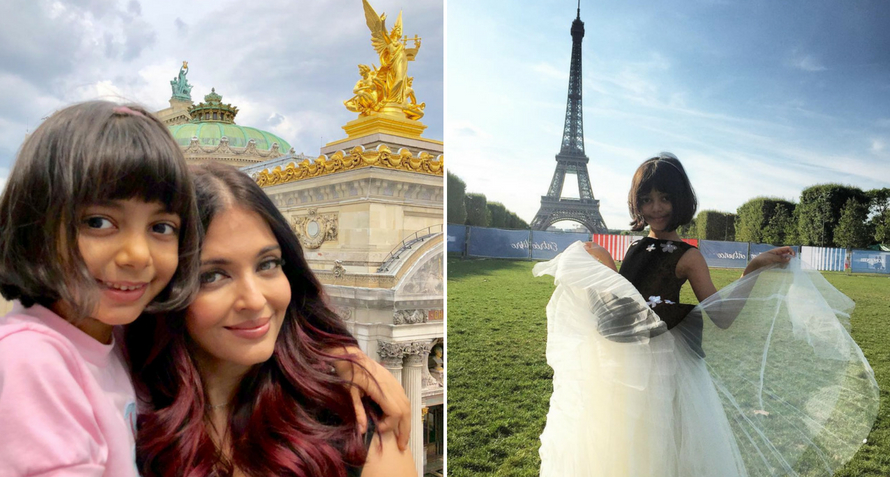 The mom-daughter duo sure is giving us some major travel goals!
Aishwarya Rai made her Instagram debut quite late, but that hasn't stopped her from garnering over 3 million followers in such a short span of time! The actress is now quite active on the social media platform and has been sharing moments from her travels with daughter, Aaradhya. The two are definitely enjoying what seems to be a vacation filled with the stuff of dreams, and well, we can only gush over how fun and adorable the pictures look!
Before we get to the pictures that are giving us some serious mom-child travel goals, here's a look at the lovely ladies of the Rai clan smiling for the photographers at an event in Paris. Don't miss Aaradhya's pose – she's a star in her own right and she definitely knows it!
The two are in one of the most magical cities in the world – Paris – and are clearly having the time of their lives. Look at the little one striking a darling pose, surely inspired by gorgeous mommy dearest – the smile on her face says it all!
We would be going green with envy over these fabulous vacation pics (and at Disneyland, no less!), but this photo has us going 'aawww' instead! Captioned as "My Princess Angel's Happiness means the World to me…My Aaradhya…My LIFE…My Eternal LOVE", this is as heartwarming as it gets!
This looks like so much fun!
And looks like they couldn't have got to Paris at a better time; with France winning the World Cup, the duo got to witness the grand celebrations that followed the victory.
Well, Ash and Aaradhya have definitely gotten some well-deserved and happening quality time together, and these memories are only going to strengthen the bond between the mother and daughter. So, when are you taking a leaf out of their book and planning some mommy-and-baby holidays to create special memories with your little one?
?>