Meet the Sun in Style With the Perfect Pair of Sunglasses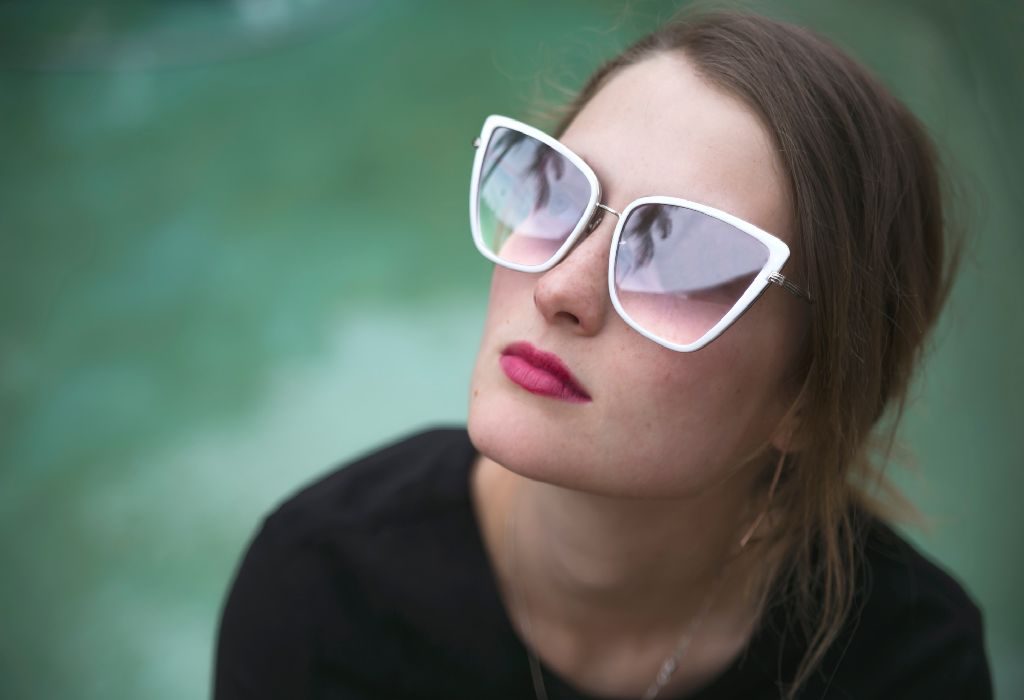 You know summer has finally hit town when the harsh glaring sun-rays make you squint every time you step out. Protect and smarten up your eyes by picking out glasses for your face shape. Now you're ready to beat the heat and look great while doing it!
Nothing spells summer quite like a pair of sunglasses. Oval, cat eye, rectangle, or plain round – there are a million shapes you can try out. While we crush on the latest sunglasses trends and can't wait to flaunt one, it's folly to think every style we lay our eyes on will suit us. In reality, choosing the perfect glasses for your face shape is a tricky business. Understanding what style looks best on your eyes has a lot to do with the shape of your face.
Figure out The Geometry of Your Face
If you're wondering how to find the right sunglasses for your face shape, you must start off by identifying the shape first! Keep a notepad handy to jot down the measurements as you find the distance between your cheekbones, the length of your jaw line and face, and the width of your forehead. Depending on what your measurements are you will be a round, heart, oval, or square face shape. Here are a few thumbrules to guide you:
You know you're blessed with a heart shaped face if your jaw line is the narrowest point.
Your face is a cute round if you have wide cheekbones with a narrow jaw line and forehead.
Does your face have more length than width? It is then a stylish oval.
If you have wide cheekbones and forehead as well as a strong jaw, your face is a square-shaped beauty.
Choosing The Perfect Sunglasses for your Face Shape
Some designs in sunglasses work for all face shapes. For instance, you can try the metallic, unisex aviators that shot to fame with Tom Cruise's Top Gun. Oversized butterfly frames also work for a lot of women as they cover most of the face – a perfect choice to protect from both the sun and nosy friends enquiring about your dark circles! However, it is a good idea to get a pair tailor-made for your face shape and say hello to summer like never before.
1. The Heart-Shaped Diva
Experts advise the aviator range as the best bet for women with this face shape. While a rounded silhouette or cat-eye sunglasses will compliment your face, oversized aviators can give the appearance of dragging the face down! When in doubt, pick frames that have a wider top than bottom.
2. Playing it Fair and Square
The strong facial structure of a square-shaped face can be offset with rounded or slightly curved silhouettes. The rounded edges soften your sharp angular features. The best glasses for your face shape will be those with soft lines or rimless edges.
3. The Curvy Belle
Are you confused about how to know what sunglasses suit your face? Fear not! According to fashion experts, a round-faced belle can use the angular lines of square frames to add definition to her visage. Aviators, wayfarers, and rectangular frames will make your face look sharper and thinner.
4. The Proportionate Shape
Did you know that picking out glasses for your face shape is probably the easiest of the lot? Your face shape will look enviably good no matter what type of sunglasses you choose! You're one lucky lady! There is no going wrong for you, except if you pick up a really oversized or uncomfortable pair of sunglasses.
Sunglasses are a summer essential not just to keep you protected from the sun but also super stylish. While the right sunglasses can help set off your killer looks, the wrong one can end up being a disaster. Now that you have figured out the style that will look best on you, there's nothing to keep you indoors! Step out and give your eyes the perfect protection whilst staying spot-on trend.
Also Read:
Common Skin Care Mistakes Almost Everyone Makes
These Beauty Products are Complete Waste of Your Money
Best Foods to Eat for Healthy Skin