Meet The New Star On The Block – Misha Shahid-Mira Kapoor!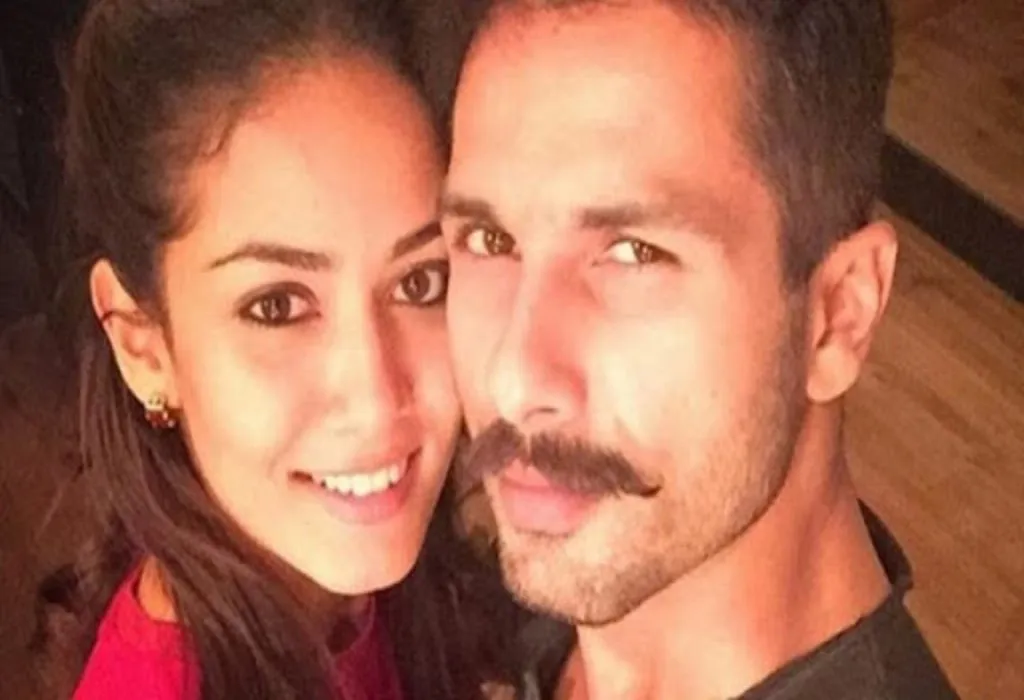 Something really cool happened yesterday. New Daddy Shahid Kapoor posted his daughter Misha's first ever picture on his Instagram account – and gosh, we are still trying to recover from the cuteness overload!
Born on 26 August 2016, baby Misha is now over 5 months old. You might remember this picture that Shahid shared previously, where he can be seen taking Misha home. But the couple barely let us get a glimpse of their angel back then. Shahid has always been fiercely protective about his daughter, right from the beginning, and kept her away from the public eye. However, he did promise that he would introduce his daughter to the world when he felt the time was apt. He previously said in an interview, "I will share Misha's picture very soon… I am just waiting for a special moment to do it, but I will do it soon."
Well, everyone will agree when we say – we have been kept waiting for a really long time. Babies are so cute and angelic, their arrival into the world a moment of such delight, that who can help being eager to join in the celebration? Plus, there is always a curiosity to see whom the baby resembles more – Mommy or Daddy?
The wait finally ended for all of us yesterday as Misha looked right at us, and said 'Hello world'! We are so glad you didn't keep us waiting any further, Shahid. In the picture below, we can see mother Mira lying on the floor, cuddling Misha to her bosom, as Misha looks right into the camera. Not only is she unbearably cute, she is also already very confident, and does not appear to be camera-conscious or shy at all.
A star in the making? We think so!
While the baby name Misha is a guess-able combination of Mira and Shahid's names, it also means 'God like' in Russian. And we are pretty sure Shahid's fans all over the globe will agree – Misha sure seems to have a heavenly and angelic aura about her! She definitely looks 'out of this world' and is definitely bringing unparalleled delight to her family, every day!
From what he has been saying in his interviews, and the opinions he has expressed time and again, ever since wife Mira got pregnant, this much is assured – Shahid will indeed be a very doting father. From getting up at regular intervals to change Misha's diapers, to thinking about how he is going to raise her, and keeping his baby-girl away from papparazzi, he seems to have it all figured out already. Talking about what Misha means to him, Shahid said:
"Misha gives me a lot of strength. Life is all about her now. You don't realize how much a child can make you feel."
Well, we can certainly see how much it has changed Shahid. Fatherhood becomes him for sure. Bringing up a child is equal parts responsibility and sheer joy – and this loving Daddy is surely making both count!