Mediterranean Diet – Why It Works and Meal Plan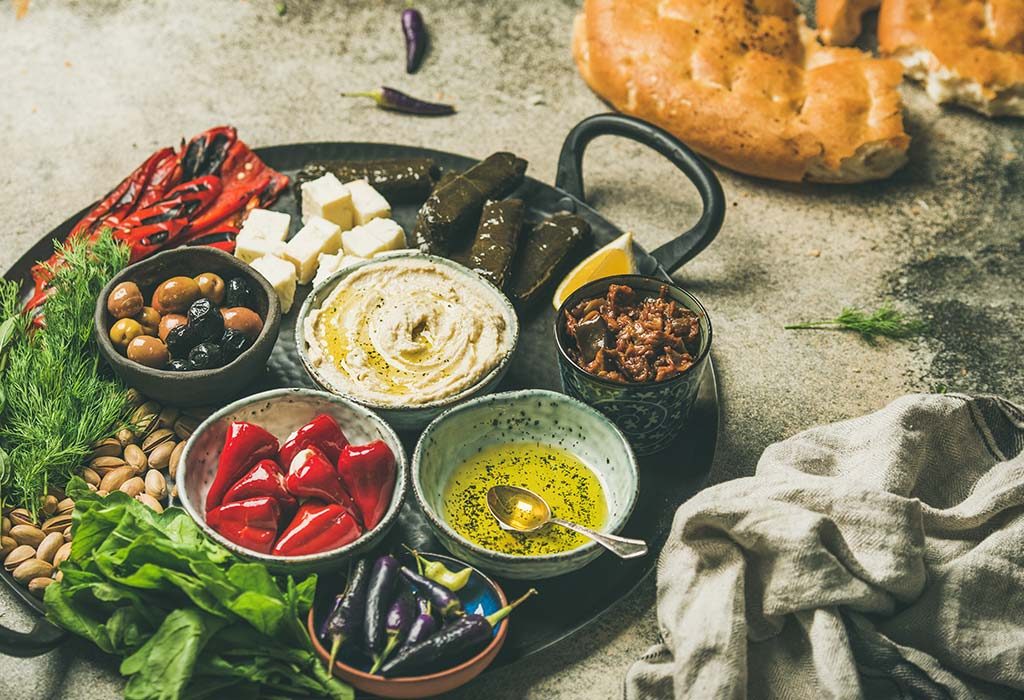 Keeping a balanced diet can be tough, and if you are new to it, you may find yourself wondering what you can make that is quick, simple, healthy and satisfying. While the term "diet" may sometimes be connected to "restriction", with a Mediterranean diet, you will find yourself being able to satiate your appetite and indulge in delicious food, while keeping your meals balanced.
What Is Mediterranean Diet?
A Mediterranean diet is enjoyed by the people of Croatia, Italy and Greece and is very often suggested by doctors for those with high blood pressure and problems with the heart. This is because this diet is extremely heart friendly, boasting of vegetables, seafood, nuts, whole grains and fruits. It is filled with healthy fats that appear commonly in the form of olive oil, and omega-3 fatty acids from the seafood that feature as the main source of protein. Poultry may be enjoyed in small quantities, and red meat is taken only once or twice in a month. Dairy is enjoyed as cheese and yogurt, and a bit of red wine is always a welcome part of it.
Why You Should Consider Mediterranean Diet
Here are some reasons why you should incorporate a Mediterranean diet in your life:
1. Improves Longevity
Studies have shown that a Mediterranean diet is a key to improving longevity due to its many nutritional ingredients and style of cooking. It helps treat and improve many conditions including heart conditions, type 2 diabetes and many others.
2. Improves Fertility
Though more research into this field still needs to be done, there are some studies that show women who indulge in this diet have a higher chance of conceiving even if they are undergoing treatment for fertility.
3. Heart Healthy
Food included in a Mediterranean diet is known to lower the risk of cardiovascular health by impacting the bad cholesterol that gets stuck in the arteries.
4. Prevents Type-2 Diabetes
Foods like fish, vegetables, fruits and olive oil, while also being abundant in fibre and monounsaturated fats are said to be the healthiest to include in a diet as they can help those with high blood sugar and diabetes.
5. Aids in Graceful Ageing
The abundance of vitamins, nutrients, and minerals that a Mediterranean diet includes will keep your muscles from weakening early and will help you to maintain an active lifestyle as you grow older.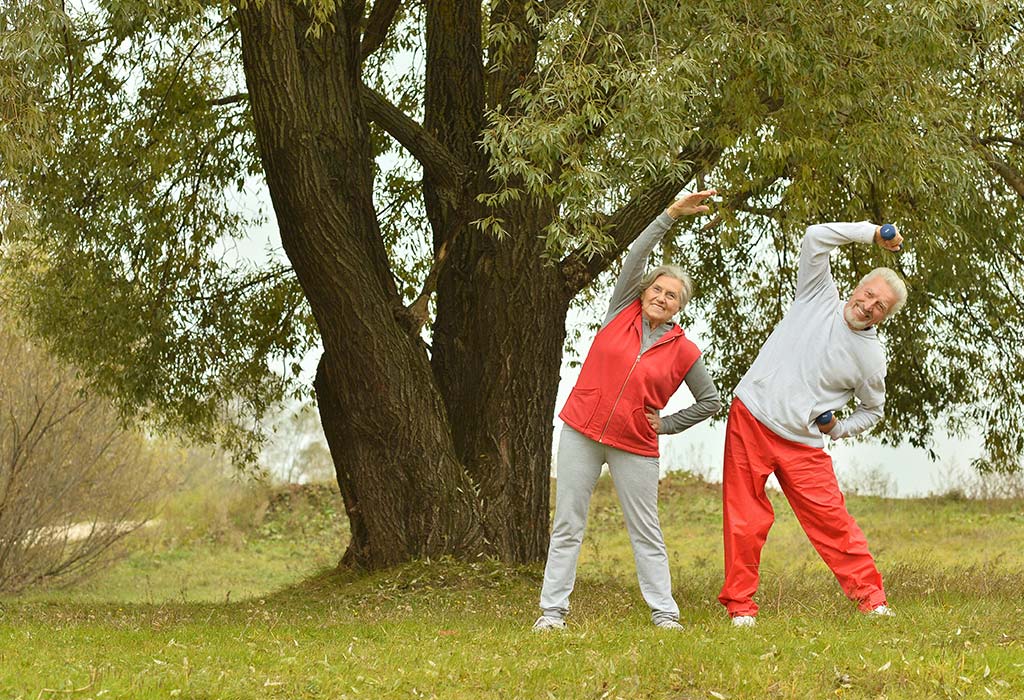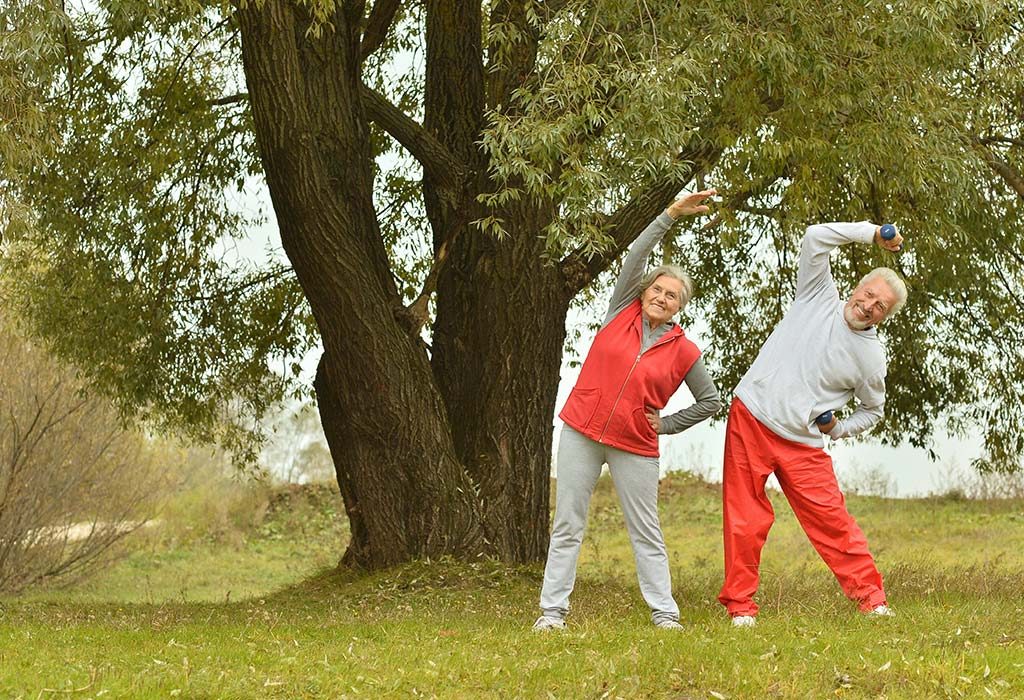 6. Encourages Weight Loss
Many people turn to the Mediterranean diet to lose weight. It includes a mainly plant-based diet, which is exactly what is needed to lose weight. Paired with regular exercise, you will remain fit and agile.
7. Helps Treat Cancer
Studies have shown that a Mediterranean diet can help in the treatment and prevention of cancer as it can make cancer cells die like normal cells. A compound called apigenin is responsible for this action and is found mostly in food that is plant-based, a quality that the Mediterranean diet possesses.
8. Improves Cognitive Health
Studies have shown that a Mediterranean diet can decrease the risk of developing any kind of cognitive impairment, and even reduces the risk of diseases like Parkinson's disease. Regular consumption of the Mediterranean diet also shows an improvement in cognitive functioning due to its high nutritious content.
9. Decreases Inflammation
The Mediterranean diet includes many nutrients, minerals and vitamins that can help in fighting any kind of inflammation. Studies have shown that it helps to fight inflammatory diseases of low-grade, chronic nature.
10. Promotes Good Skin
Since the Mediterranean diet is high in olive oil, red wine and tomatoes, and also various other fruits and vegetables, it has a high amount of vitamin E, resveratrol and other compounds that are beneficial for the skin. These factors protect the skin from sun damage and also help it to heal and remain strong.
Staples of Mediterranean Diet
Here are some of the main ingredients that are considered to be staples in the Mediterranean diet:
1. Nuts and Seeds
Pistachios, walnuts, almonds and tahini are all favoured in the Mediterranean diet.
2. Olives
Whether it is whole olives or olive oil, olives play a considerable role in the Mediterranean diet.
3. Legumes
Peas, beans and lentils are all part and parcel of the Mediterranean diet and come with many health benefits.
4. Fish
Fish is eaten at least three times a week and is baked or grilled with herbs and spices to retain its health benefits.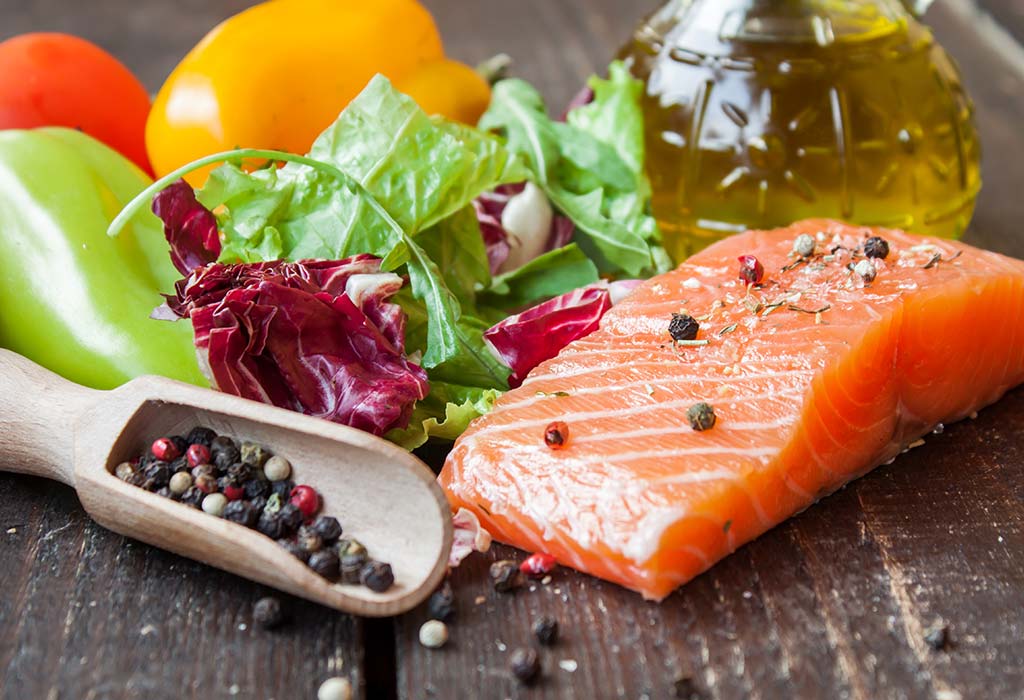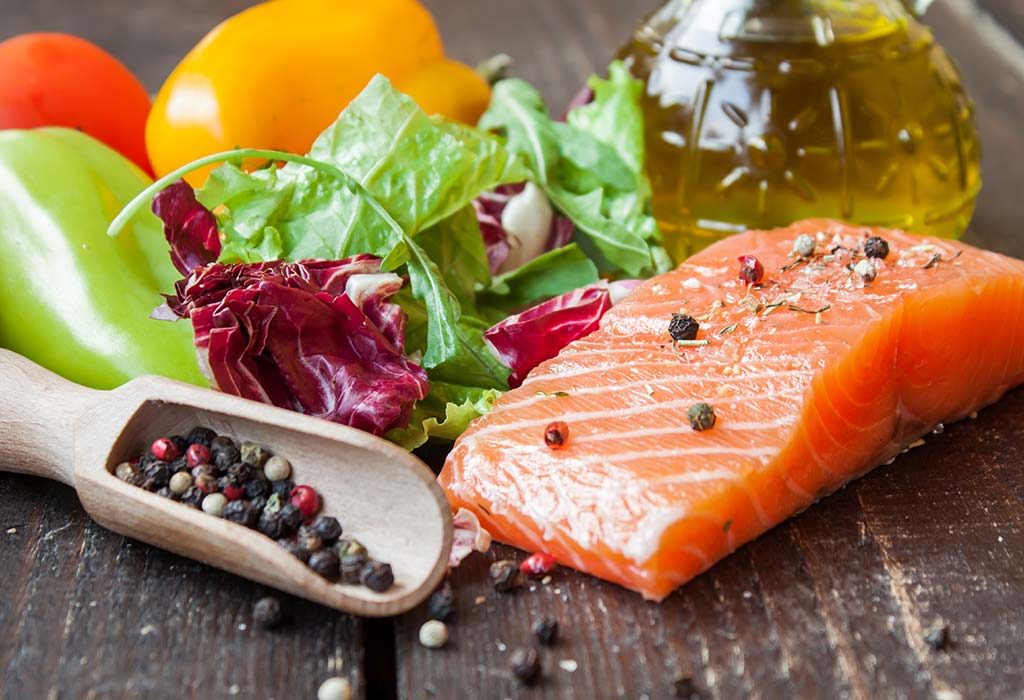 5. Fresh Vegetables
Salads are a big deal in the Mediterranean diet, and a variety of fresh green vegetables are included in them. Tomatoes in every form and shape are used in various dishes.
6. Fresh Fruits
Fruits are enjoyed a lot, whether it is in yogurt, eaten plain or turned into a salad.
7. Herbs And Spices
No dish is complete without herbs and spices, and in Mediterranean cooking, the most commonly used are cumin, oregano, basil, paprika, black pepper, bay leaves, sage, thyme, rosemary, turmeric, garlic powder, ginger and crushed red peppers.
8. Whole-Grains
Pasta, wheat, millet, whole grain cornmeal and others make up the main part of Mediterranean cuisine.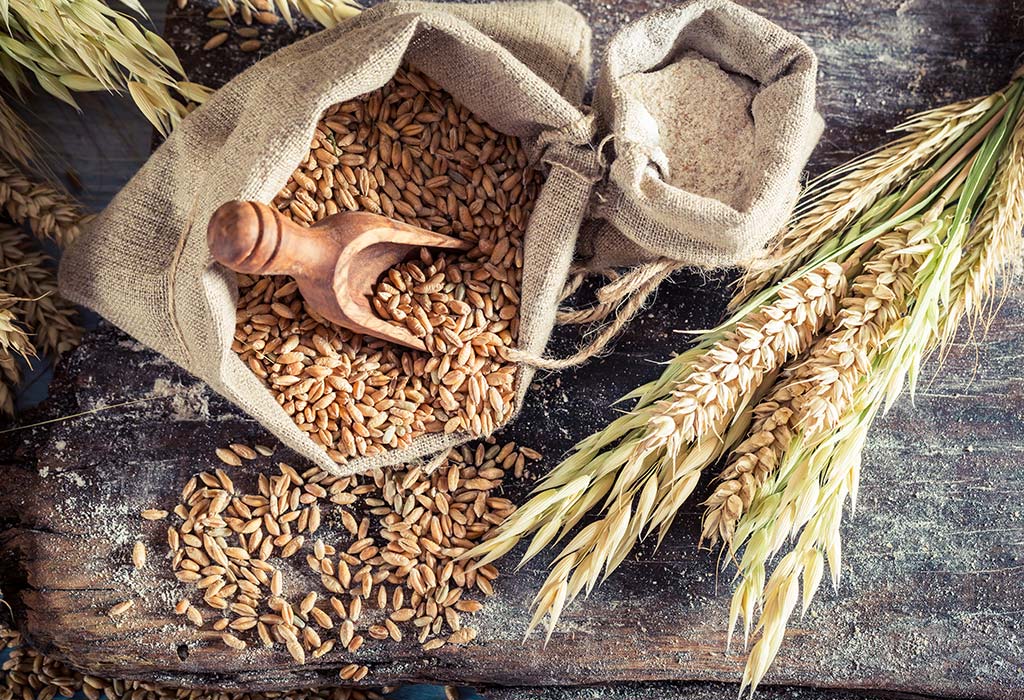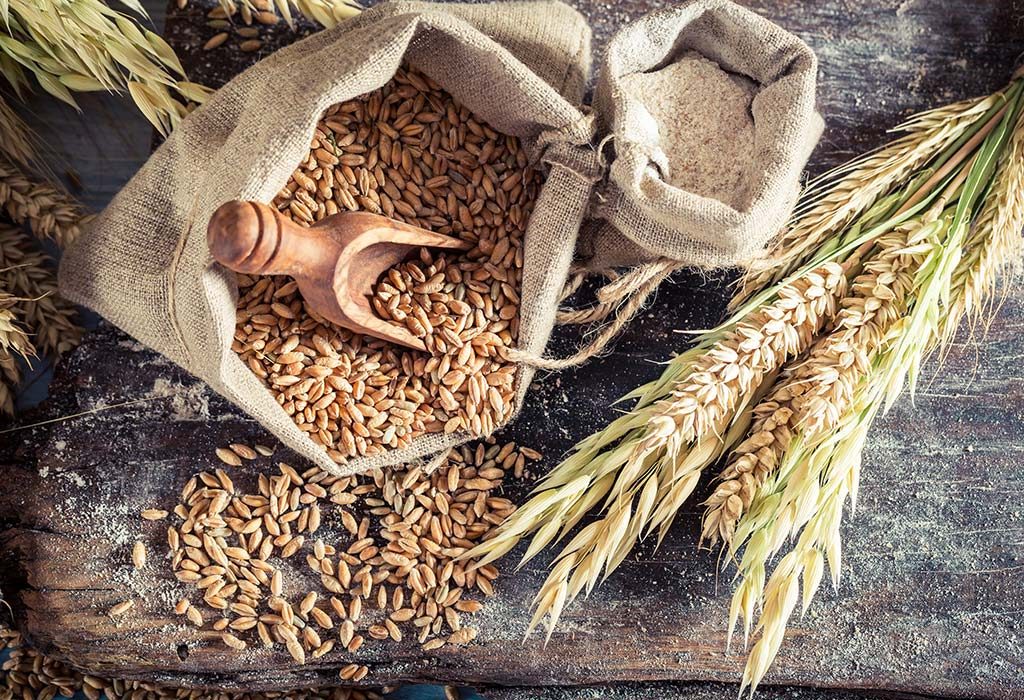 9. Yogurt
Yogurt is used in many ways and can be made into a savoury sauce and even parfaits.
10. Cheese
Feta and parmesan cheeses are the most commonly used in Mediterranean cooking. Cheese is great when consumed in moderation.
Foods to Avoid to Achieve the Full Benefits of the Mediterranean Diet
Here are some foods that you should avoid if you want to gain benefits from the Mediterranean diet:
1. Refined Grain
This includes anything that is made with refined wheat and white bread.
2. Transfats
This can be found in processed foods as well as in fats like margarine.
3. Added Sugar
This includes candy, soda, table sugar, ice cream and more.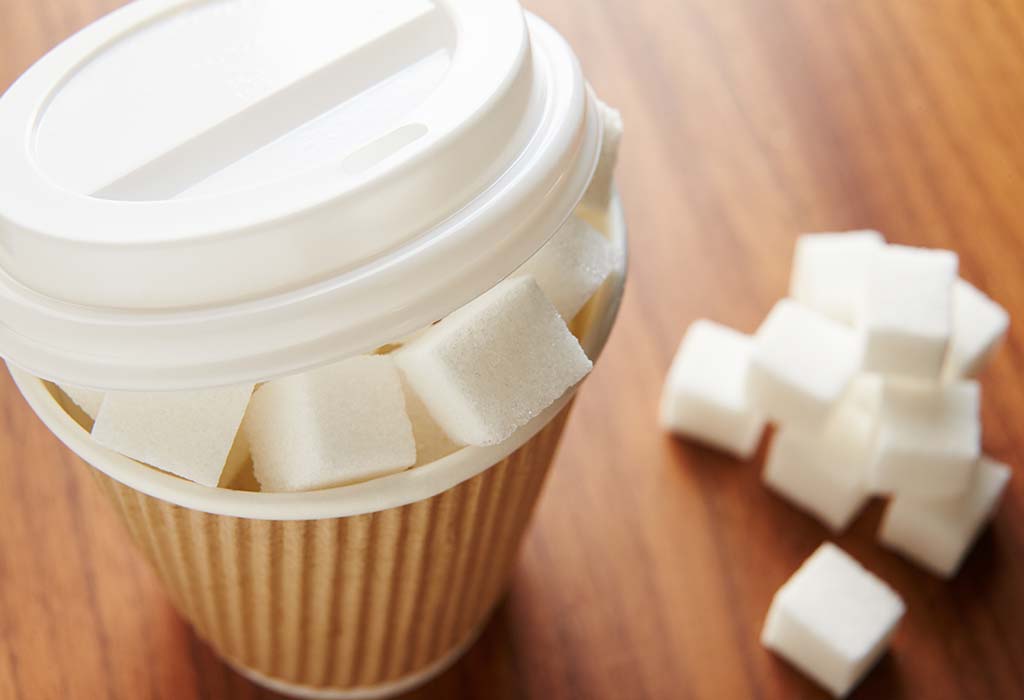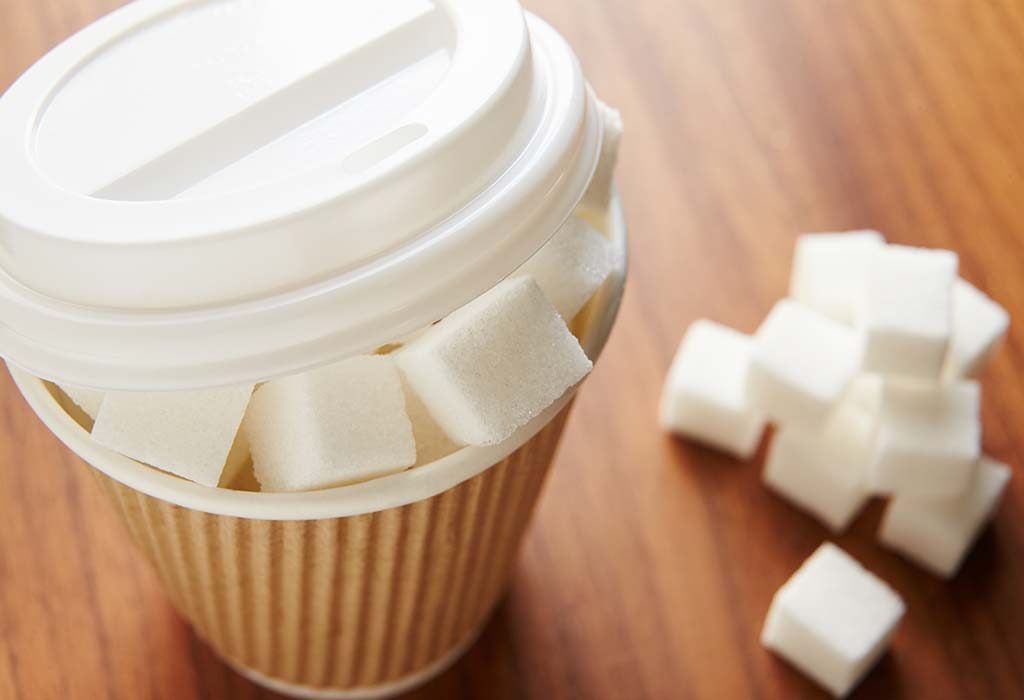 4. Processed Meat
Things like ready-made hot-dogs, burgers and others fall under this category.
5. Refined Oils
Canola, cottonseed and soybean oils are some of them.
6. Highly Processed Food
Factory made foods that may show "diet" or "low fat" on the label.
Try Sample Mediterranean Diet Menu for One Week
If you are interested in trying a Mediterranean diet plan, the following will help you get a good start.
| | | | |
| --- | --- | --- | --- |
| Day | Breakfast | Lunch | Dinner |
| Monday | Fruit with yogurt and oats | Vegetarian sandwich made with whole grain bread | Tuna salad with olive oil and vegetables. Have some fruits for dessert. |
| Tuesday | Porridge with raisins | Tuna salad sandwich with whole grain bread | Salad made with feta cheese and cherry tomatoes |
| Wednesday | Scrambled eggs with onions, garlic and tomatoes | Feta cheese and tomato salad sandwich | Lasagne in Mediterranean style |
| Thursday | Cut fruits in yogurt with nuts | Previous night's lasagne | Brown rice, steamed vegetables and grilled salmon |
| Friday | Oats and banana | Grilled salmon sandwich with hummus spread and whole grain bread | Grilled chicken breast with potatoes baked with herbs and spices and fresh salad |
| Saturday | Porridge with raisins and nuts | Grilled chicken sandwich | Mediterranean pizza with cheese, vegetables and tomatoes for toppings and a whole wheat base |
| Sunday | Vegetable omelette with olives | Leftover Mediterranean pizza | Grilled lamb with herbs and spices, baked potato and salad. |
Mediterranean diet breakfast, lunch and dinner will keep you satisfied the whole day and help you stick to your balanced diet. Have fruits for dessert and snack on fresh cucumbers or carrots with hummus dip or fresh tahini.
Mediterranean Diet Recipes
Here are some recipes you can try out:
1. Mediterranean Lasagne
This dish is hearty and filling.
Ingredients
One jar spicy pizza sauce
One can artichoke hearts, chopped
Half cup roasted and chopped red peppers
1/3rd cup pitted olives
2 cups ricotta cheese
6 cooked lasagne noodles
Two cups shredded Italian cheese
Method
Preheat oven to 190 degree C.
Combine the olives, roasted peppers, artichoke hearts and sauce.
In a baking pan, layer the sauce mix, lasagne noodle, and both the cheeses until everything is used up.
Cover the pan with foil and bake for forty minutes. Your lasagne is ready!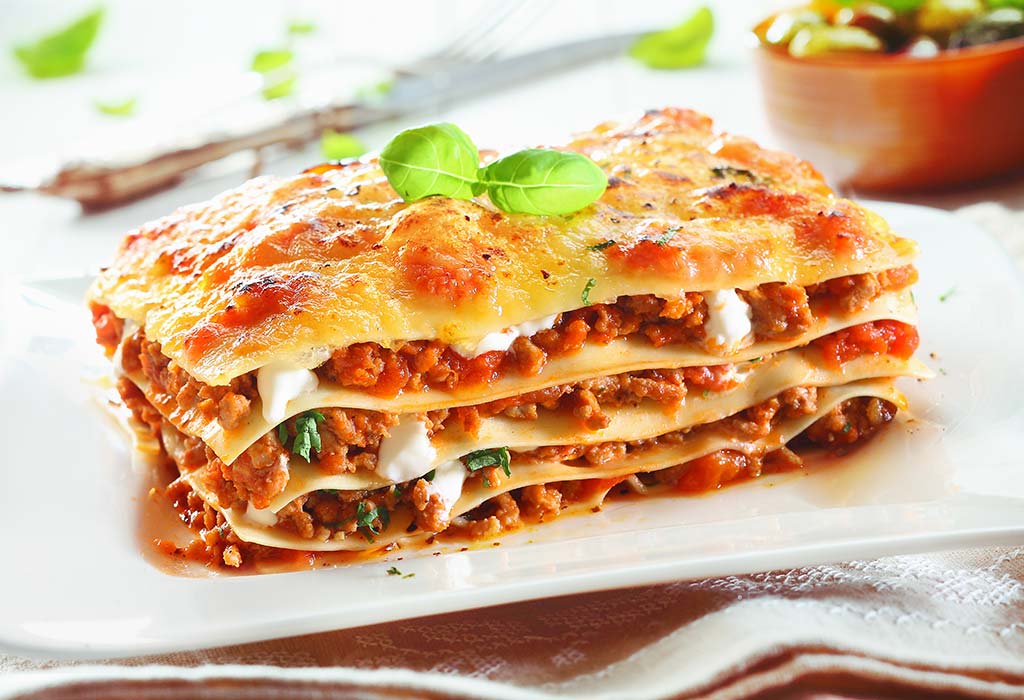 2. Mediterranean Salad
An essential part of the Mediterranean diet for vegetarians.
Ingredients
Half cup chopped cucumber
Half cup chopped tomatoes
Half cup chopped artichoke hearts
Half cup chopped palm hearts
Two tablespoons chopped olives
Two tablespoons chopped red onions
One tablespoon chopped capers
Chopped avocado half
One teaspoon chopped basil
¼ cup lemon juice
¼ cup olive oil
Himalayan pink salt
Method
Make vinaigrette out of the lemon juice, olive oil and Himalayan salt.
Toss in the chopped vegetables. Your salad is ready!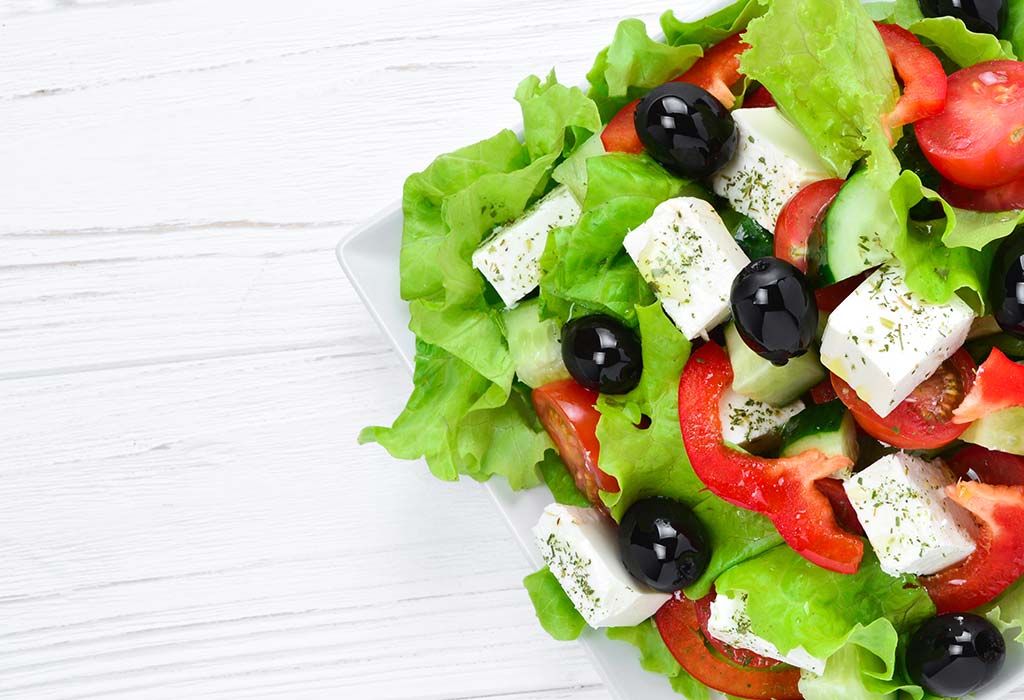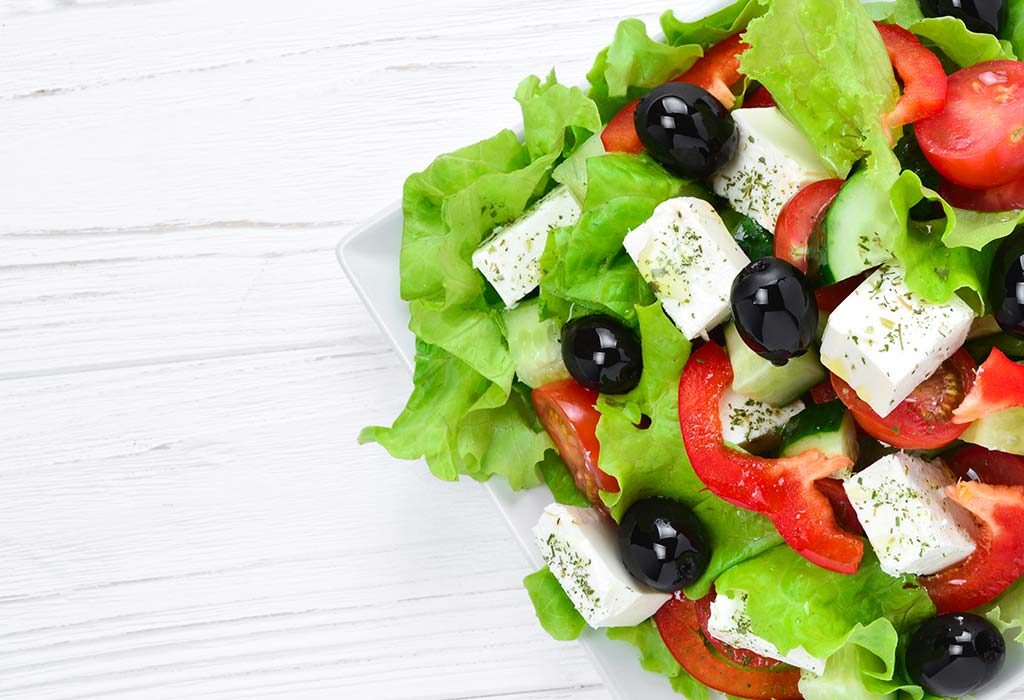 3. Margherita Pizza
A pizza favoured in most parts of the world.
Ingredients
Pizza dough, one batch
¼ cup flour for rolling
Olive oil, two tablespoons
Crushed tomatoes, half cup
Plum tomatoes, three, sliced
Salt, a half teaspoon
Mozzarella cheese, 170 g, grated
Basil leaves, half cup, sliced
Method
Preheat oven 230 degree C.
Roll the dough out into a half inch thick disc.
Poke holes in it and bake for five minutes.
Add the toppings.
Bake for 15 minutes and let cool. Your pizza is done.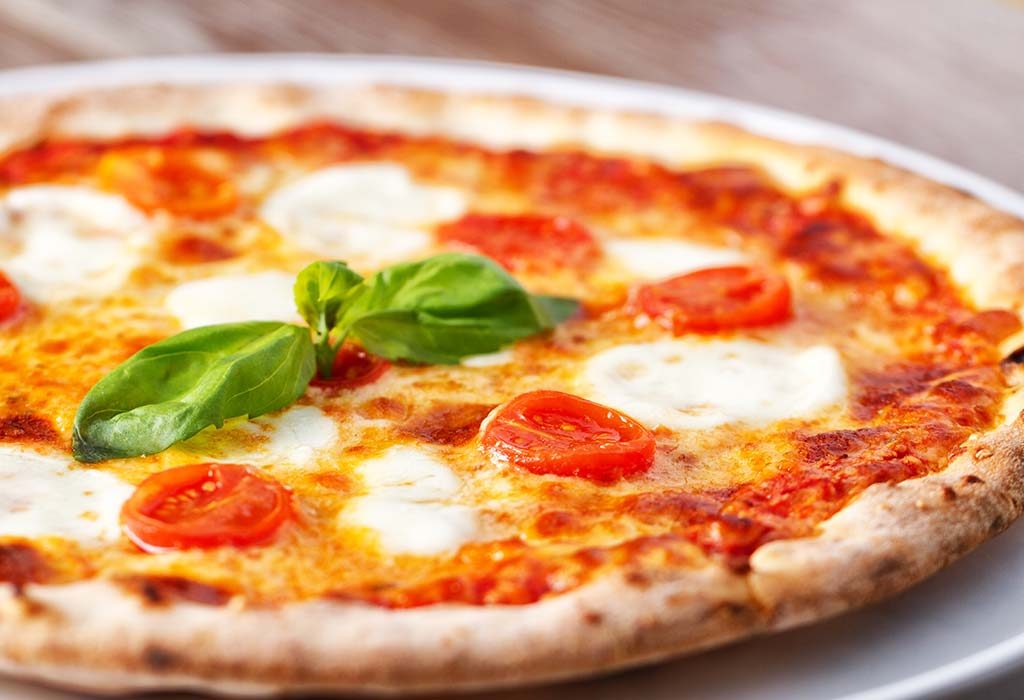 4. Strawberry Yogurt
Healthy and delicious dessert.
Ingredients
One cup greek yogurt
Three tablespoons strawberries, chopped
Method
Mix the two ingredients well. Serve cold.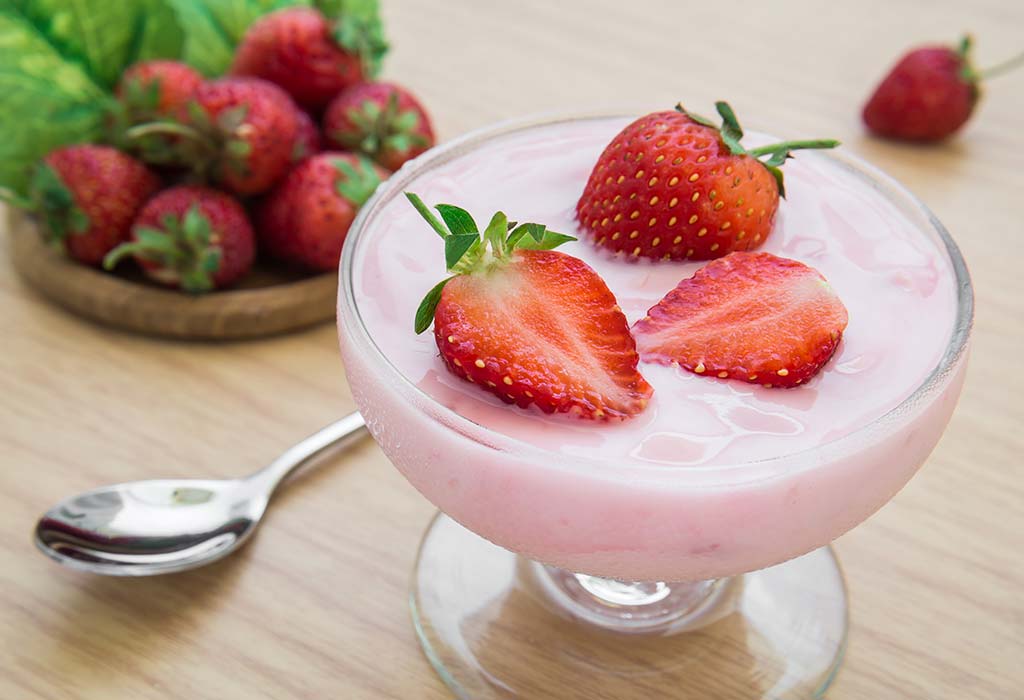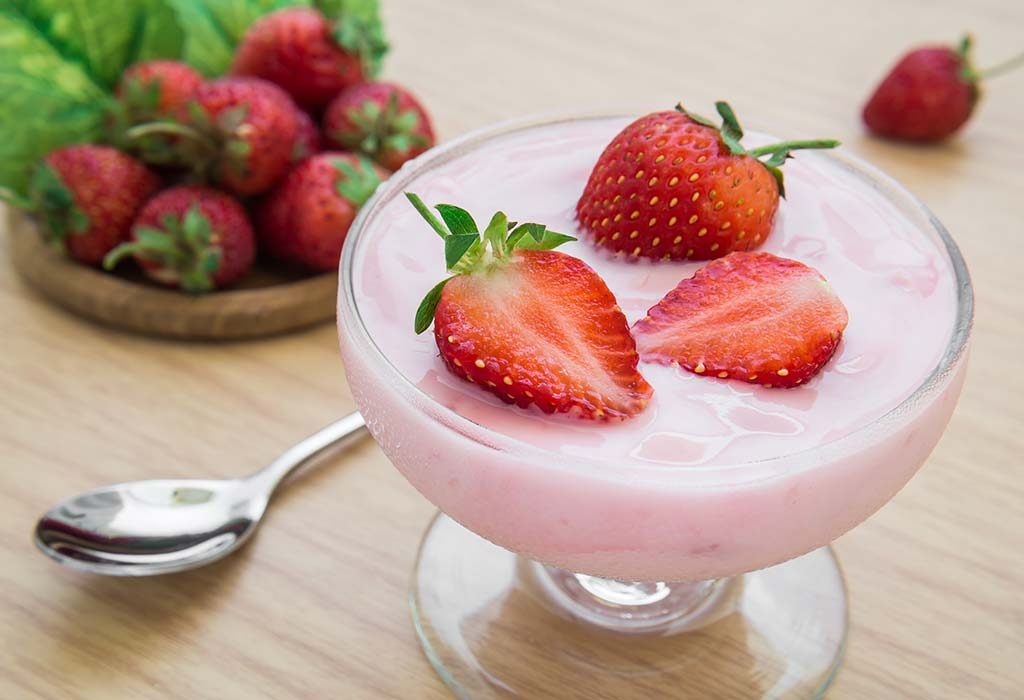 5. Avocado Egg Toast
A great way to start the day.
Ingredients
Toasted whole grain bread, 2 slices
Mashed avocado, 1
Steamed asparagus, 8
Shelled and sliced hard boiled egg, 1
Salt
Pepper
Olive oil
Method
Spread avocado mash on bread slices.
Place asparagus and one slice of egg on each slice.
Season with salt and pepper.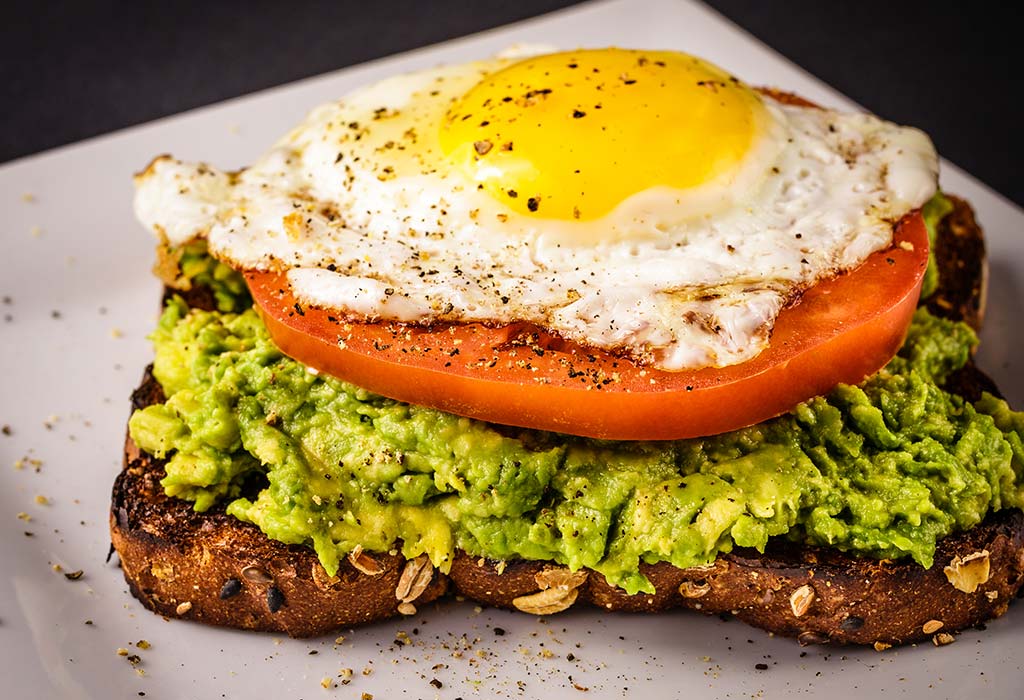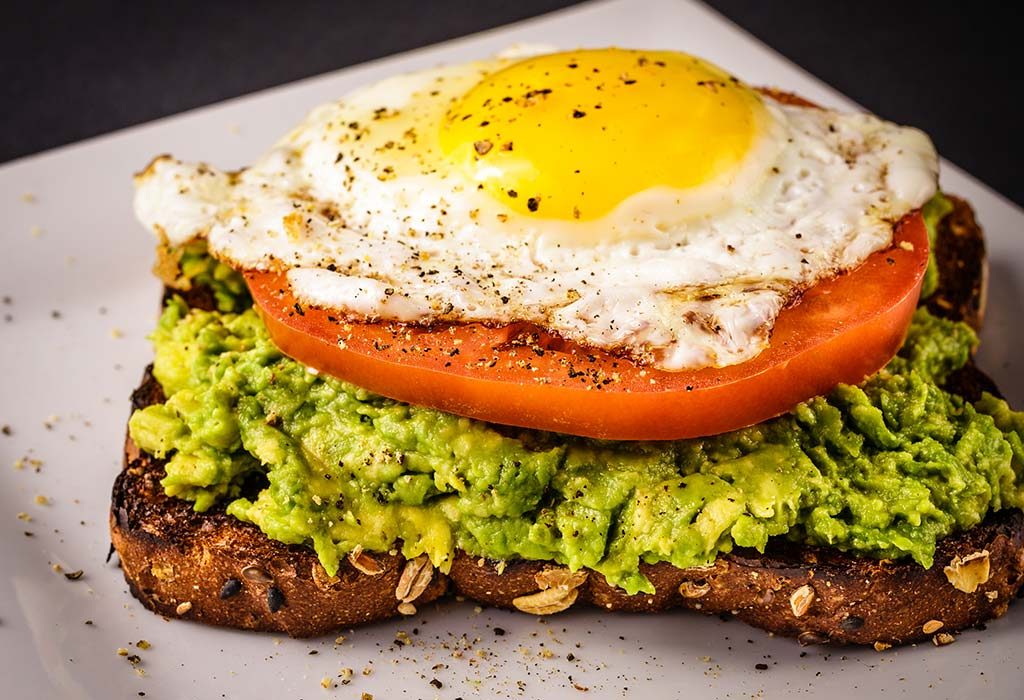 Disadvantages of Mediterranean Diet
While there are many distinct advantages of the Mediterranean diet, those with hypersensitivity should be careful and check the ingredients out carefully before deciding to incorporate it into their diet. It is also not very pocket-friendly as the ingredients may be hard to come by and are often expensive.
The Mediterranean diet has many benefits, but it can sometimes be difficult to maintain such an expensive diet. However, as it is so beneficial for health, you can always use it as a way to make healthy and delicious foods out of the ingredients that are readily available.
Also Read:
Food and Drink That Promote a Good Night's Sleep
Healthier Alternatives to White Rice You Must Try
Delicious Vegan Sources of Protein You Should Include in Your Daily Diet