Masala Vada / Dal Vada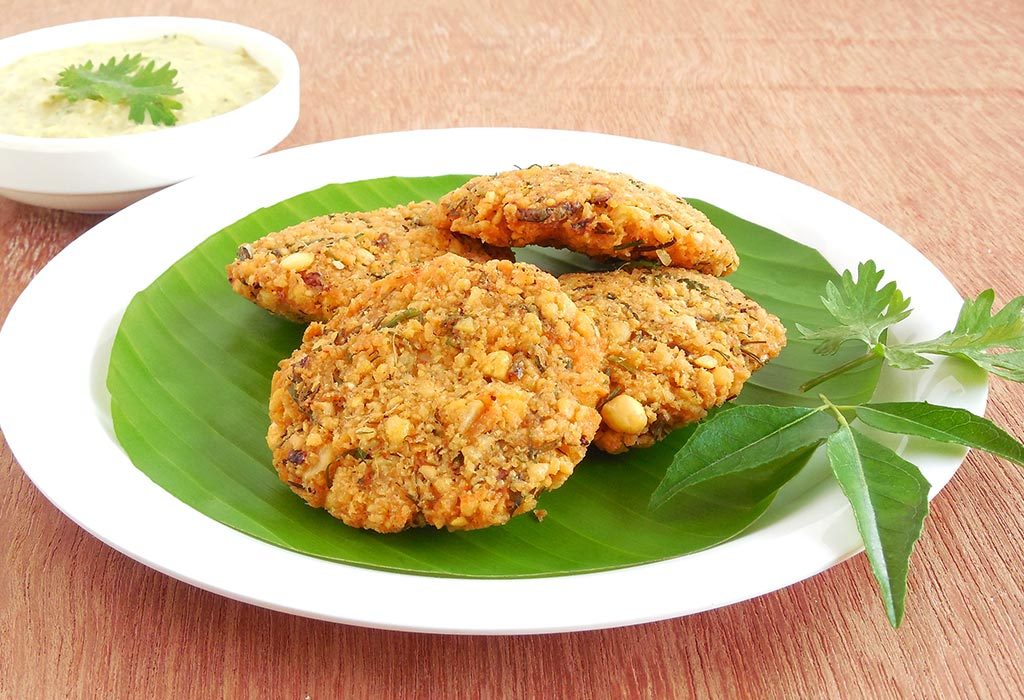 In this Article
Masala vada, also known as dal vada, is a famous south Indian snack has become so popular that it has now become the favourite of people across the nation. This crispy, spicy snack can be prepared as a tea time snack for your family. Here is the recipe, with all its trick that makes for a delicious and spicy masala vada.
| | | |
| --- | --- | --- |
| Serves | Preparation Time | Cooking Time |
| 20 People | 3-4 Hours | 15-20 Minutes |
Ingredients
1 cup chana dal
1 onion, finely chopped
1 inch ginger, finely chopped
1 – 2 garlic cloves (optional)
2 – 3 green chillies
1 red chilli
1 tsp fennel seeds
1 tsp coriander leaves, finely chopped
1 tsp mint leaves (optional)
Few curry leaves
Salt to taste
Oil for deep frying
Method
Step 1
Soak chana dal in water for 3 – 4 hrs.
Step 2
Drain the water and keep aside 1 – 2 tbsp of chana dal. Grind the remaining chana dal with green chilli, red chilli and fennel seeds.
Step 3
Grind it to form neither too smooth nor too coarse paste.
Step 4
Transfer the ground chana dal into a bowl. Add all the remaining ingredients along with the chana dal that was set aside. Add enough salt to taste. Mix the ingredients thoroughly.
Step 5
Heat oil in a deep bottom pan for frying. Make small portions of the mixture. Shape it into a ball and flatten it. Keep applying a little water to your palm while doing so.
Step 6
Gently put the vadas into the oil and deep fry on both the sides. Fry it until it turns golden brown. Transfer these vadas onto a tissue paper to absorb excess of oil.
Step 7
Crispy masala vadas are ready. Serve hot with tomato ketchup.
Nutritional Information
| | |
| --- | --- |
| Calories | 131 K cal |
| Proteins | 2.2 g |
| Fat | 10.6 g |
| Carbohydrates | 6.9 g |
| Cholesterol | 0 mg |
| Sodium | 16 mg |
| Potassium | 19 mg |
?>