Mambo Rice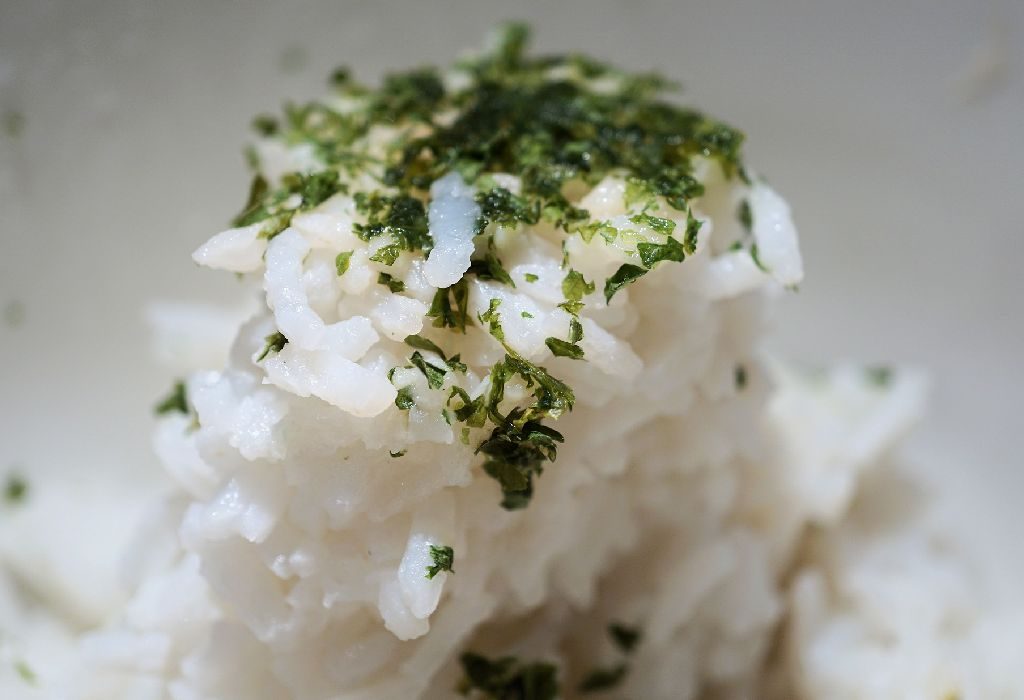 In this Article
Mambo rice is a simple and delicious rice preparation, which can be cooked in no time. The combination of parsley, coriander and minced garlic enhances the flavour and taste of rice cooked in chicken stock. Whenever in a hurry and you need to prepare something special, try this rice recipe and we bet it would make the best deal.
| | | |
| --- | --- | --- |
| Serves | Preparation Time | Cooking Time |
| 4 People | 5-10 Minutes | 20-25 Minutes |
Ingredients
2 cups rice
2 cups water
1 and 1/2 cup chicken stock
1 cup parsley leaves, chopped
1/2 cup coriander leaves, chopped
3 tbsp garlic, minced
1/4 cup lime juice
2 tsp black pepper, freshly ground
2 tbsp extra virgin olive oil
Kosher salt to taste
Method
Step 1
Pressure cook rice in water and chicken stock.
Step 2
Once rice is cooked, remove from the cooker and toss it with a fork, so that the rice is separated.
Step 3
Add the remaining ingredients into a bowl and mix well.
Step 4
Add this mixture to the rice and blend it.
Step 5
Mambo rice is ready. Serve it hot or cold, it tastes yummy both ways.
Nutritional Information
| | |
| --- | --- |
| Calories | 423 Kcal |
| Proteins | 8.6 g |
| Fat | 7.8 g |
| Carbohydrates | 78.9 g |
| Cholesterol | 12 mg |
| Sodium | 186 mg |
| Potassium | 252 mg |