Make Your Butt Appear Smaller With These 6 Fashion Hacks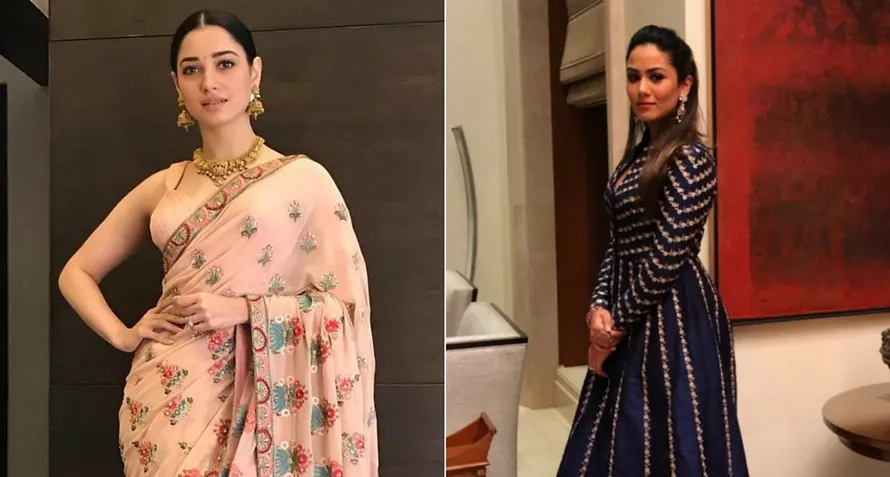 In this Article
We're brought up with the notion that a beautiful woman is one who has curves in the right places. But while being curvy is all well and good, sometimes being too curvy in the bottom can leave you feeling a little self-conscious. Go ahead and flaunt it if that's your thing, and you are proud of your 'ass'ets! But for those who don't like the attention, you can hide your big bottom by dressing correctly and cleverly.
6 Easy Tips to Hide a Big Bum
1. Wear flowing Anarkalis
If you don't already have an Anarkali in your wardrobe, this is the right time to pick one. These flowing dresses, which are snug around the bust and flare out beneath, are the perfect way to hide your big bum. They're elegant and dressy, perfect for those special occasions and nights out.
2. Try stylish Palazzos
If you're wondering how to hide a big butt when you wear a casual top, think no more. Get comfy in fashionable palazzo pants. Extremely stylish, they're loose-fitting from the waist down to the ankles to make them perfect companions for fitted tops and high heels and sandals.
3. Say hello to long t-shirts and tops
If you usually wear tops and t-shirts that fall short of your hips, it's time to rethink your style a bit. Go for tops and t-shirts that are longer and cover your butt or at least cover half of it. This way, you'll be able to give the illusion of a smaller bottom without foregoing your favourite separates.
4. Welcome the six-yard wonder
https://www.instagram.com/p/BWDKXOYAVcV/?utm_source=ig_embed
Sarees symbolise elegance and are always in vogue. They're also one of the best ways to hide a big butt. What's more, you can drape them in a number of ways. There is the popular 'Nivi' drape, the half saree and lehenga drape. If you don't like baring your midriff, just flip the pallu to the front instead of the back. Use your imagination to create different looks and cover your butt every time.
5. Wear beautiful A-line skirts
When it comes to hiding a considerable bottom, A-line skirts can do the trick. They fit snugly fit around the waist and then flow out to form a triangular cut. Since they flare out from the hips, they can shave inches off your butt. The cut is also slimming and it never goes out of style.
6. Choose kaftans
Wearing a kaftan helps you camouflage an ample butt and also hides muffin tops and large arms. Kaftans are extremely loose-fitting tops that look more like designer sacks! If you love wearing jeans, look for kaftan tops that hide the butt and make you look taller.
https://www.instagram.com/p/BZHkS0xH_q9/?utm_source=ig_embed
It's a good idea to pick clothes in darker colours as they lend a slimming look. The next time you go shopping, look for perfect dresses to hide a big butt, team them with pointed-toe shoes, tie your hair into topknot and carry a long rectangular bag. With the right picks and pair-ups, you'll find clothes that not only make you look better but give you confidence as well.