Magic Sensory Bottle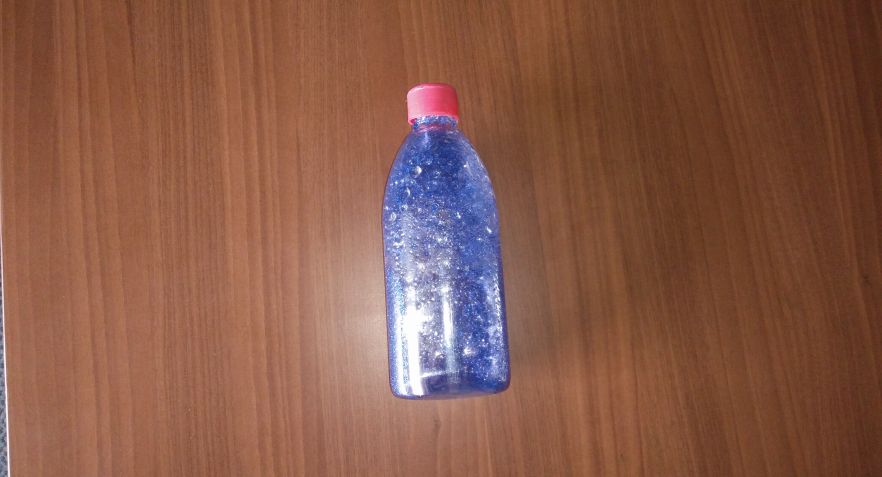 Ready to tickle your toddlers senses with this sparkling magical bottle?
Children are always amused by shiny and sparkly objects. These magical sensory bottles will be fun to create and admire afterwards too. They are really easy to create and sharpen your toddler's sensory skills too.
You Will Need

Glass or plastic bottle
Water
Glycerin of baby oil
Glitter
Step-by-step Instructions
1.Add water to the water bottle
2. Pour about 20 drops of baby oil or glycerin into the bottle.
3. Add the glitter to the bottle and shut the bottle tight.
4. Shake the bottle and observe the magic!
Messiness Score
6
Parental Involvement
Medium
Level Of Difficulty
Medium
Skills Enhanced
Sensory Skills
You Will Observe Your Child Doing
Shaking the bottle vigourously to observe the bubbles forming.
So, go on make the magic happen with this sparkling sensory bottle!