Yoga for Concentration – 7 Best Asanas That Work Wonders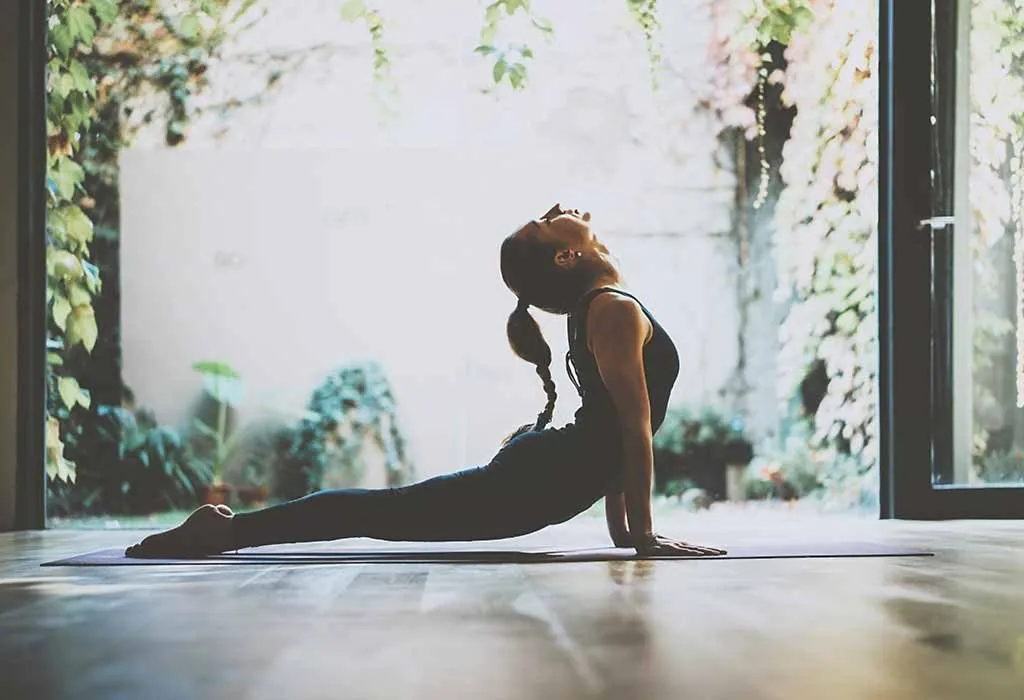 Have you been getting too distracted at your workplace or at home? Are you taking forever to do even the simplest day-to-day tasks? Well, chances are that you are lacking concentration or you may be suffering from concentration issues. We all need focus and concentration to do various day-to-day tasks, but if you have been struggling with your attention and focus, it is time you got your loitering mind to concentrate on the things that you need to do. If you are looking for ways to increase concentration, yoga may offer a solution to your problem. If you wish to know how you can get your concentration back with yoga, we recommend doing some of the following yoga asanas that may help in calming your mind.
How Does Yoga Help to Increase Concentration?
Yoga has been in practice in Indian culture for a long time and now it is taking the world by storm. Yoga not only helps in improving your physical health but it is also beneficial for your mental well-being. When you practise yoga on regular basis, it helps to calm your mind and senses. A calm mind is able to focus and concentrate better. In simple words, yoga helps in keeping fluctuating thoughts and distractions at bay, which in turns helps you attain a peaceful and calm state of mind. Therefore, practising yoga is a great way of getting rid of clutter from your mind and attaining better focus.
Try These 7 Simple Yoga Poses (Asanas) to Improve Your Concentration
Here are some simple yoga poses that can help you attain better concentration and focus:
1. Tree Pose or Vrikshasana
This yoga pose is a beginner level hatha yoga asana. As the name suggests, this pose aims at attaining the humility, stability and grace like a tree. Ideally, you should perform this asana in the morning on an empty stomach.
How Does It Help
As you perform the asana, your whole body stretches and it gets rids of any numbness. It calms your nervous system and helps in enhancing your stamina. This is a great asana to improve stability and balance. In all, this asana helps you in gaining composure and calm, which helps you build better self-esteem and confidence.
Step To Do
Stand straight with your arms by your sides.
Slowly place your left leg on your right inner thigh while maintaining your balance.
Gently take both your arms over your head and make a namaskar pose.
Hold this position for some time while maintaining your balance.
Get your arms back and release your left leg.
How To Modify
To gain better balance, stretch your arms sideways.
Precautions
Do not place the foot of the knee while doing the asana as it may put pressure on the knee. Place it above or blew the knee joint. Hypertension patients should not take their arms above the head for long; they can place the hands in front of the chest too.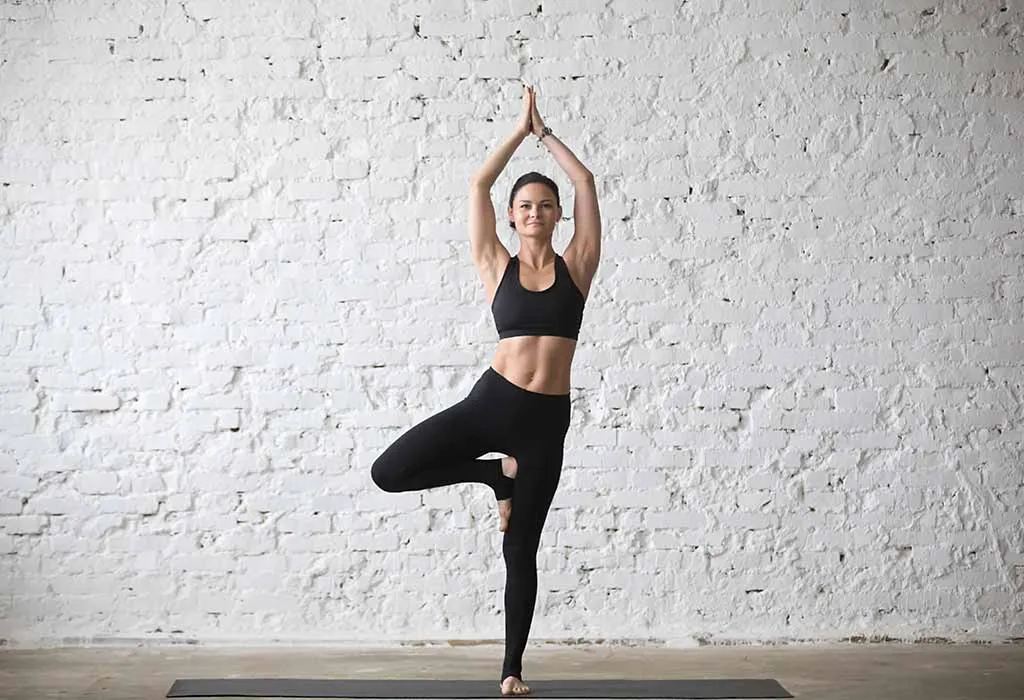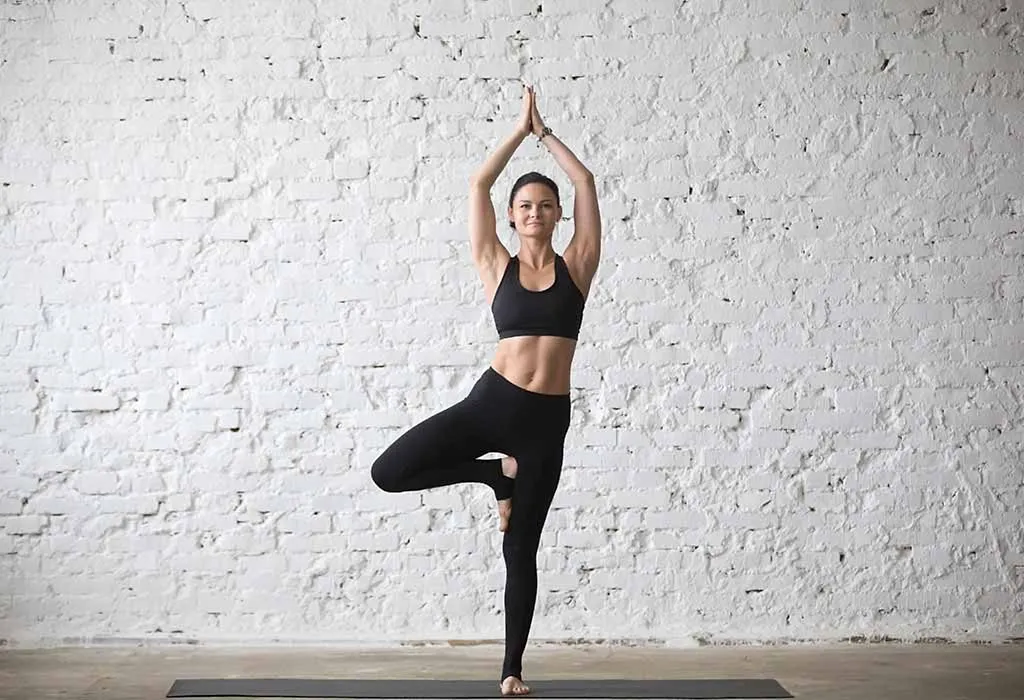 2. Mountain Pose Or Tadasana
This yoga pose is a basic level hatha yoga pose and should be ideally performed on an empty stomach or three to four hours after meals.
How Does It Help
Tadasana is great for strengthening the legs and improving the overall posture. It helps in making your spine more flexible and firms your buttocks and abdomen. This is a great asana for relieving any kind of pain or relieving tension from the body.
Steps To Do
Stand with your feet a few inches apart and your arms by your side.
Exhaling gently shift your body weight on your toes and stretch your entire body upwards.
Hold the pose for a few seconds, inhaling come back.
How To Modify
You can intensify the pose by extending your arms upwards as you stand on your toes. You can also interlock your fingers, with your palms facing the ceiling for a better stretch.
Precautions
If you suffer from insomnia, headache or low blood pressure, do not try this yoga pose.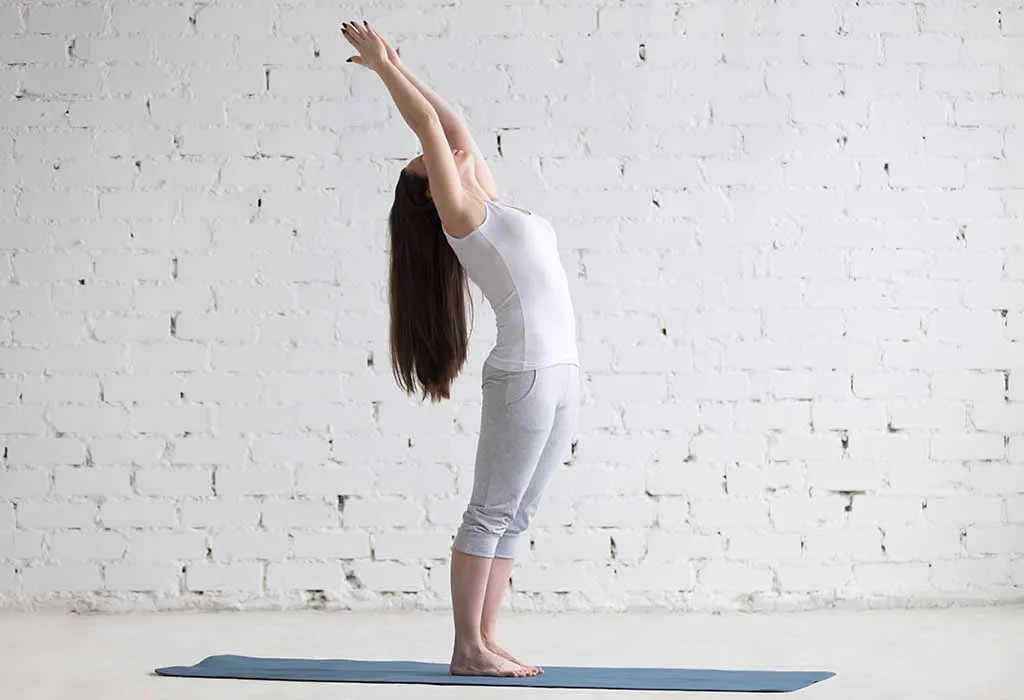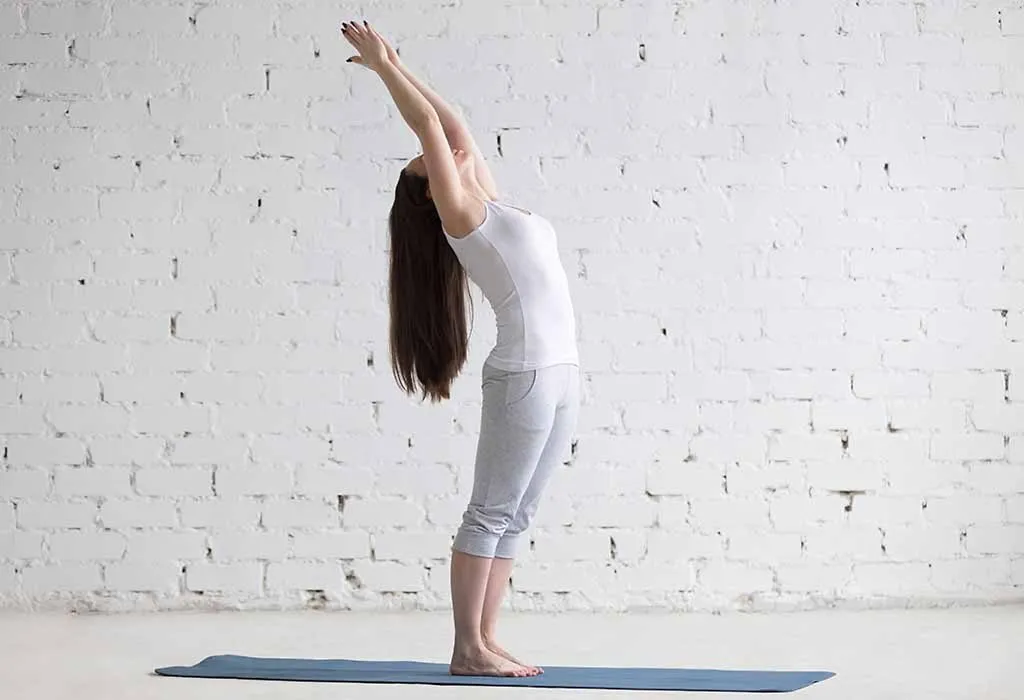 3. Dance Pose Or Natrajasana
The dance pose or natrajasana is great for gaining focus. For best results perform this challenging pose during early mornings on an empty stomach. It may require practice to master this pose as this is an intermediate level Vinyasa yoga pose.
How Does It Help
This pose is great for improving blood circulation and gain better endurance. This is a great asana for getting over stress and anxiety and thus clearing your mind of useless thoughts. It is beneficial for enhancing flexibility and helps in strengthening ankles, chest and thighs. It helps in improving metabolism and digestion and thus helps you in shedding extra kilos.
Steps To Do
Begin by standing in Tadasana.
With your right leg on the ground, bend your left leg and push towards the back. Hold the left foot with your left hand.
Extend your right hand outwards to maintain the balance and maintain the pose for 15 to 30 seconds.
How To Modify
For a more intense pose, you can hold your left inner foot by sweeping your left hand behind your back.
Precautions
Refrain from doing this yoga pose if you suffer from low blood pressure condition.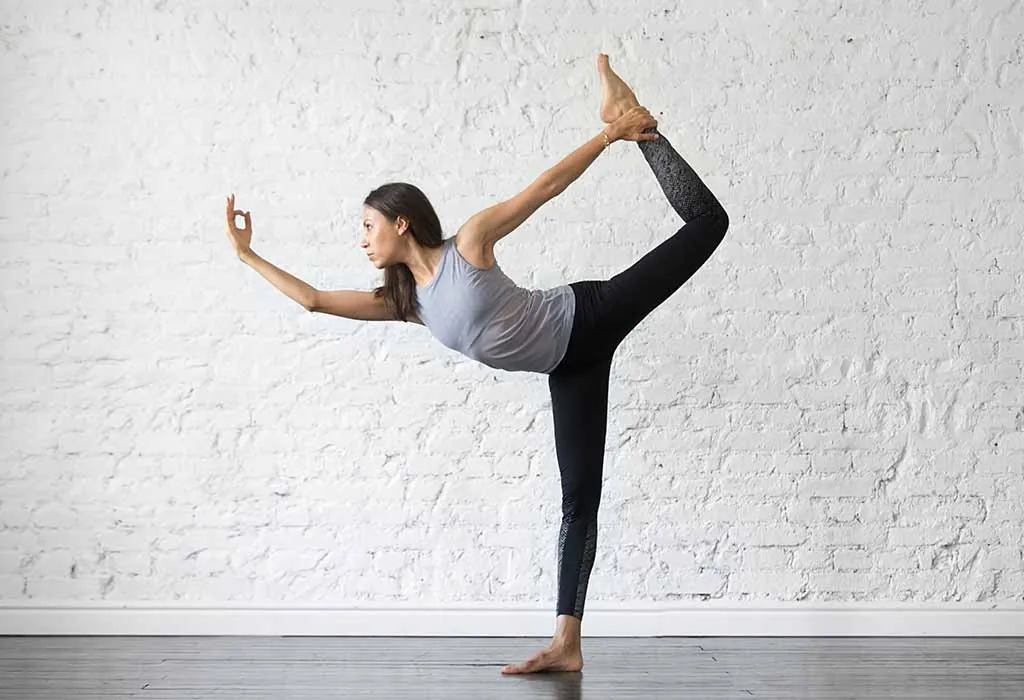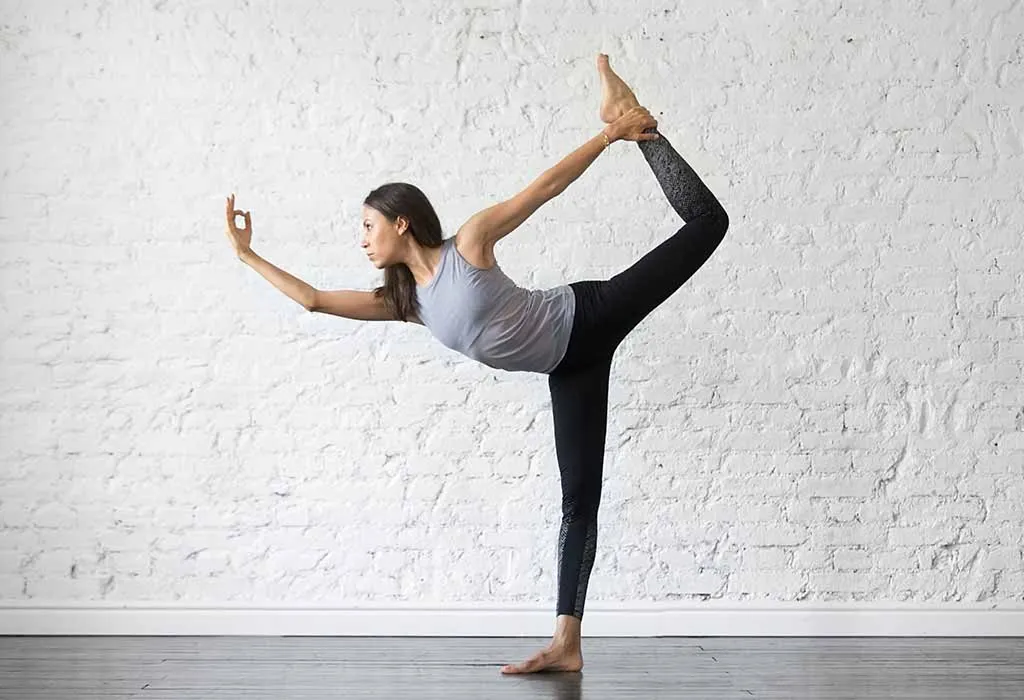 4. Eagle Pose Or Garud Asana
This asana is a basic level Vinyasa yoga pose and should be performed in the morning before eating your breakfast. For best results, the pose should be maintained for at least 30 to 40 seconds.
How Does It Help
This asana is great for balancing the body and strengthening the leg muscles. It also helps in correcting the posture and making the body more agile. This asana helps in calming the mind, preventing asthma and also helps in getting rid of urinal issues.
Steps To Do
Stand straight with your hands by your side.
Gently bend your left knee, lift your right leg and get it around your left leg so that your right foot touches your left shin.
Lift both your arms to the shoulder height; get your right arms around your left arm. Make sure your elbows are bent at 90 degrees.
Release the asana, do the same pose on the other side.
How To Modify
For deeper impact, gently nudge the forearms towards the thighs and hold the pose for 30 to 40 seconds.
Precautions
Pregnant women should refrain from this asana. If you have had knee, ankle or elbow injury, you should not perform this asana.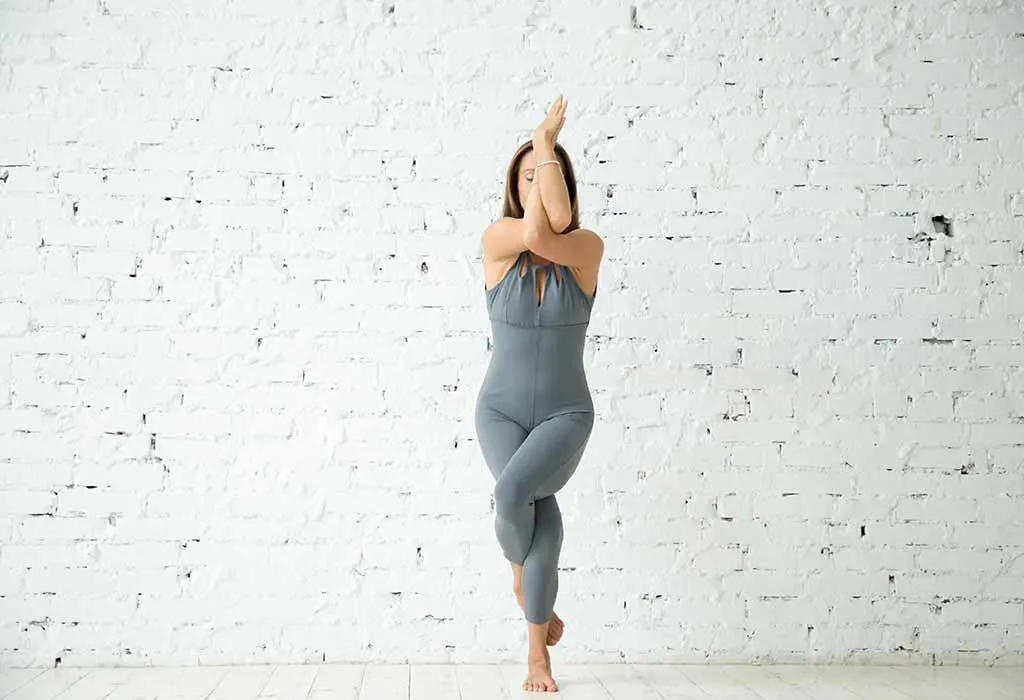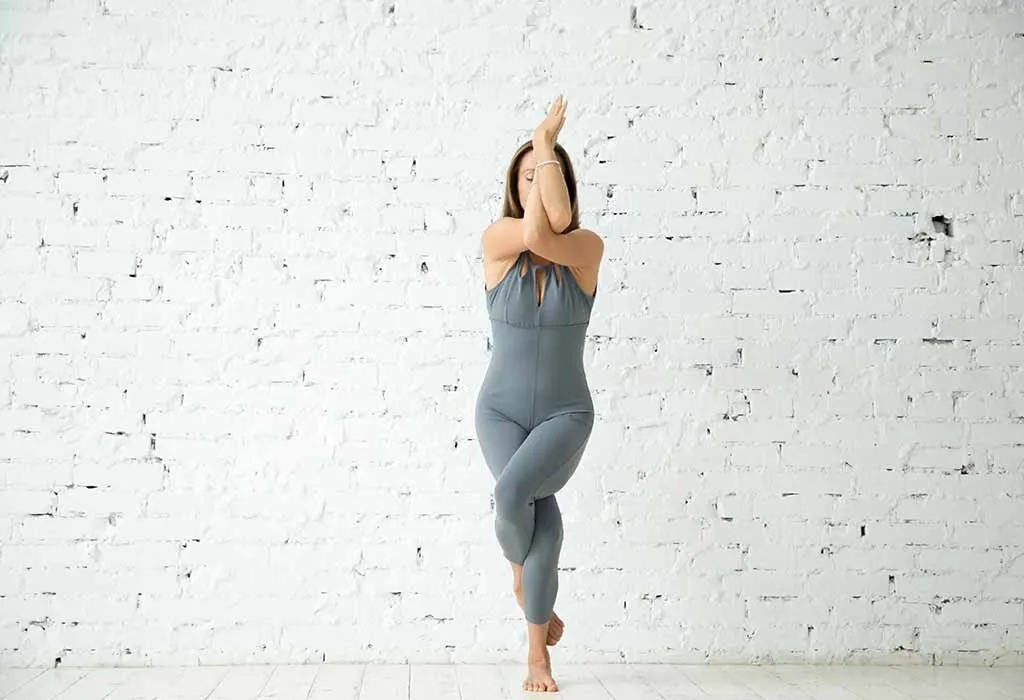 5. Seated Forward Pose Or Paschimottasana
This is a basic hatha yoga pose and should be performed three to four hours after having meals or on an empty stomach.
How Does It Help
This is one of the most effective yoga concentration exercises. This yoga is very beneficial in relieving stress and calming the mind. If you suffer from digestive issues, this asana may help in treating the problem by stimulating the gall bladder and intestines. It is helpful in strengthening hip and shoulder muscles. This pose is great for energising the body and activating the spinal nerves.
Steps To Do
Sit with your legs stretched out in front, toes flexed towards you and your arms by your side.
Inhaling lift your arms up, exhaling bend forward and hold your feet and push your head towards your knees.
Hold the pose for few minutes and come back to the sitting position.
How To Modify
For added intensity, you can cross your hands when you hold your feet while doing the asana.
Precautions
If your back hurts, you are pregnant, you have diarrhoea or asthma, avoid doing this asana.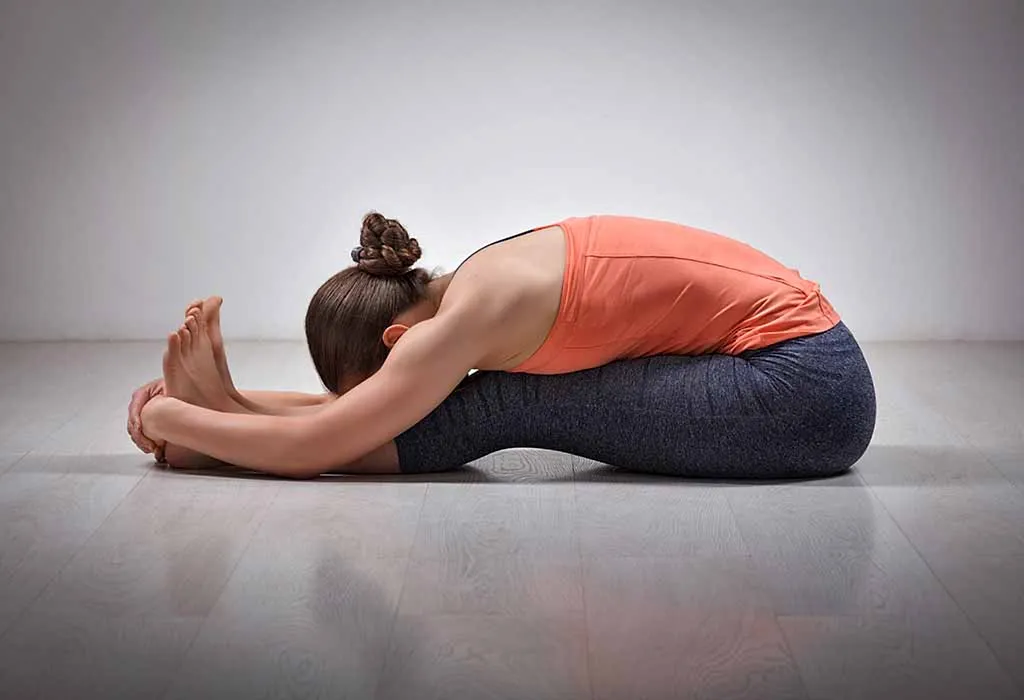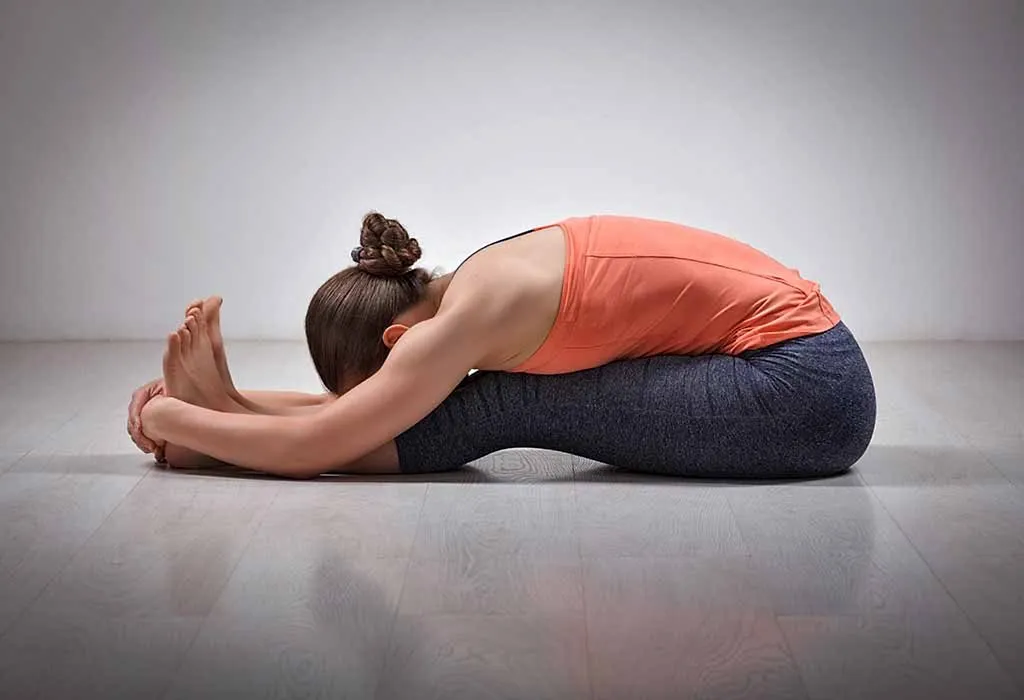 6. Camel Pose Or Ustrasana
If you are looking for yoga for concentration in studies or yoga for focus, camel pose may prove to be beneficial.
How Does It Help
If you are wondering how to improve concentration through yoga, this backward bending asana may actually help. This asana helps you focus better and helps in improving your posture. Camel pose is very effective in stimulating the endocrine glands, activating the nerves and reducing any kind of menstrual discomfort. This pose is effective in taking care of your overall health.
Steps To Do
Sit in a kneeling position with your hands on your hips.
Exhaling gently bend backwards by sliding your palms over your feet as you straighten your arms.
Hold the pose for 30 to 40 seconds.
How To Modify
To deepen the impact of the pose, try to touch your calves, inner thighs and inner feet.
Precautions
If you suffer from low or high blood pressure, practise this asana with an instructor. In case you have neck or back injury, refrain from doing the asana.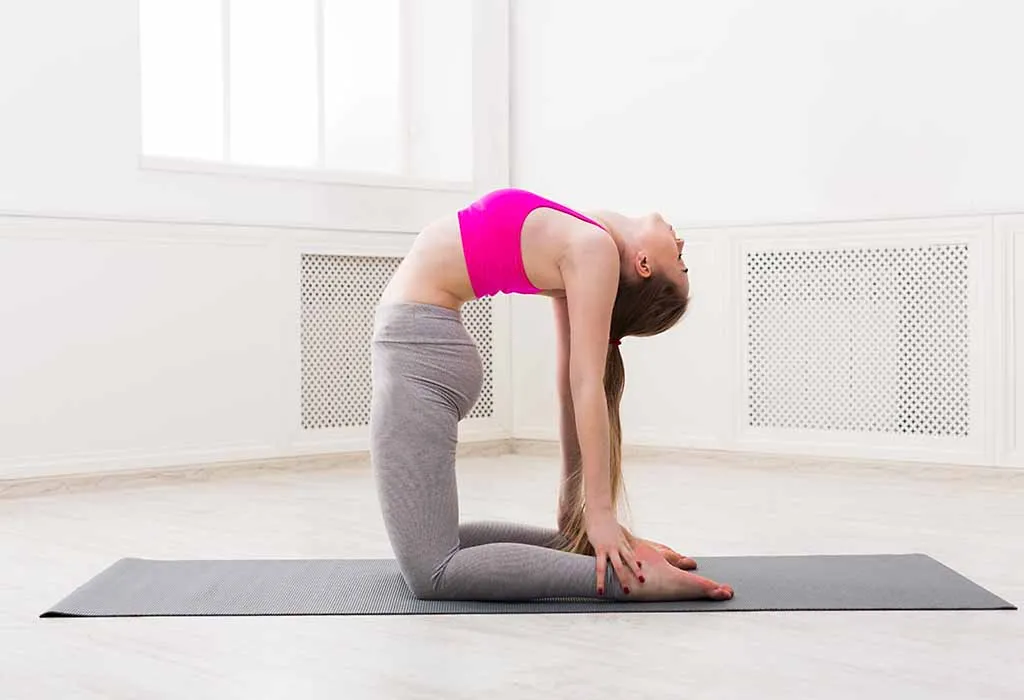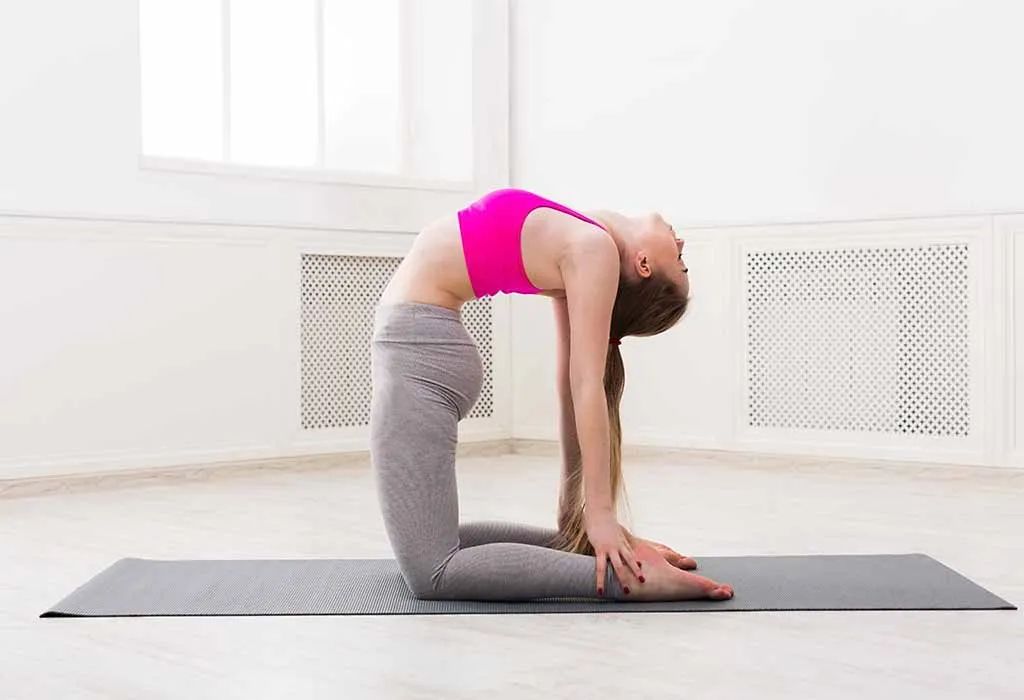 7. Crane Pose Or Bakasana
This yoga pose may become challenging for the beginners, however, as you practise you may master the intricacies of the pose.
How Does It Help
This asana helps in removing anxiety and tension by improving body and mind coordination. This is an effective asana for increasing mental strength. Crane pose is beneficial in strengthening forearms and toning the abdominal muscles. This asana also makes the spine flexible and reduces bouts of acidity.
Steps To Do
Stand in tadasana, lifting your hips form a shelf using your upper arms as you bend your elbows.
Looking forward, slowly lift your feet off the ground and shift your body weight on your arms. Stay in the pose for a few seconds.
Straighten your arms and come back to the normal position.
How To Modify
As you become comfortable with the pose, you may straighten your arms while doing the asana to deepen the impact.
Precautions
People with wrist troubles or pregnant women should strictly avoid doing this pose.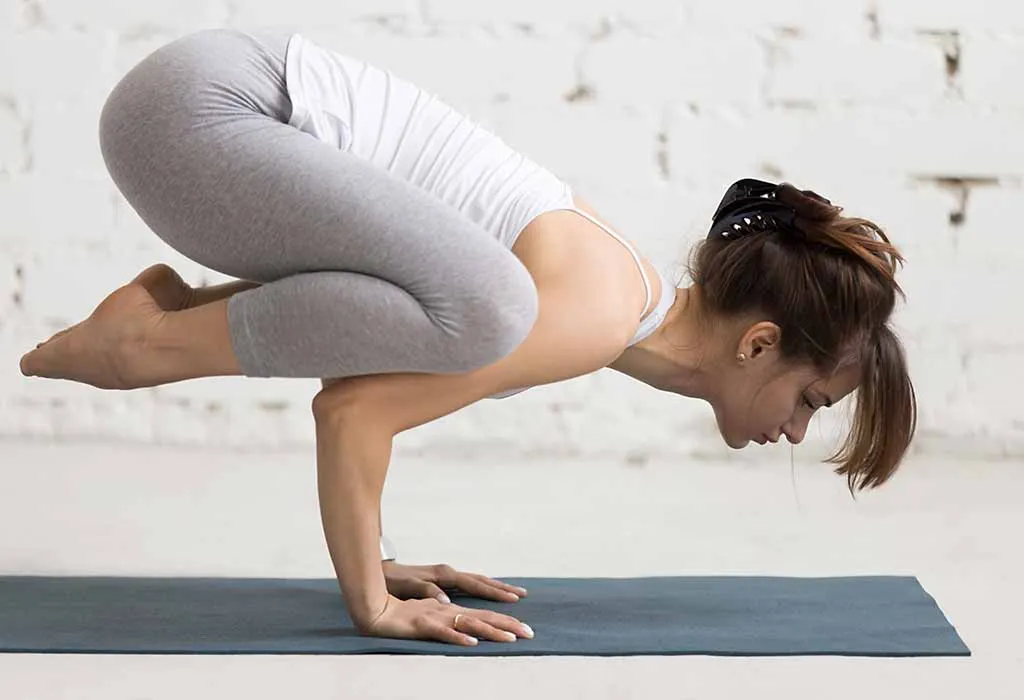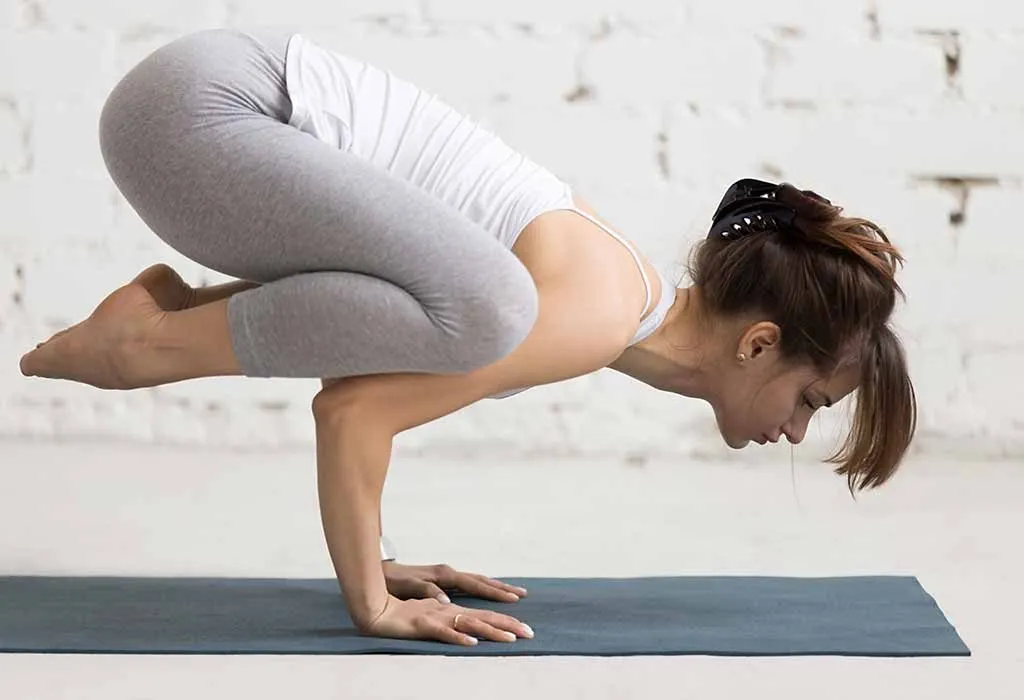 FAQs
If you have some questions in your mind, here are some FAQs answered for more thorough insight:
1. Can Pranayama Help to Improve Concentration?
Yes, pranayama is very effective in improving concentration because the breathing exercises in pranayama help in balancing mind and body and thus helps in gaining better focus and concentration.
2. What Are the Best Pranayama to Increase Concentration?
Though all breathing exercises in pranayama are effective in increasing concentration, Bhramari pranayama in particular helps in improving concentration and memory. It is a great exercise for relieving anxiety and stress, which in turn helps to improve your mental control.
If you have been struggling to get back your focus and it is affecting your day to day life and work, we suggest that you try doing some of the above-mentioned yoga poses. These poses are not only easy to perform but they may also help you yield effective results. Make sure you are in best of health to take up any kind of yoga exercises, however, if you have any health condition, seek your doctor's advice before doing any asana.
Also Read:
Yoga Poses to Boost Your Immune System
Yoga Poses That Will Help You Fight Depression
Yoga Postures to Improve Digestion