World Milk Day 2023 – Date, Significance and Activities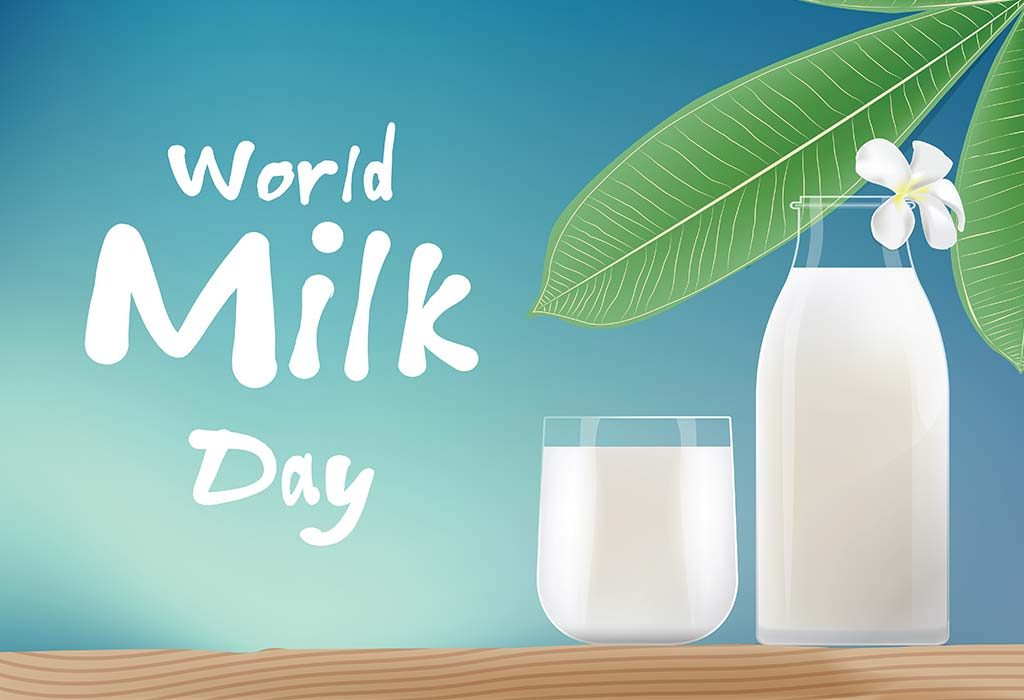 Milk has always been a healthy drink because of the high range of nutrients in it. It is the primary source of nutrition before infant mammals can digest any other types of food. Every year, World Milk Day is celebrated to publicise the activities that are related to milk and milk-producing industries around the world. Therefore, it is also known as World Dairy Day. Let's learn all about World Milk Day!
What Is World Milk Day and When Is It Celebrated?
Every year, World Milk Day is celebrated on the 1st of June. This day was established by the Food and Agriculture Organisation of the United Nations to recognise the significance of milk as a global food. The day is celebrated to bring attention to all the activities that are related to the milk industry. Since there is an increase in the demands of dairy production, fields related to this such as, dairy education, veterinary pharmaceuticals, research, and cattle food supply are also benefited.
In India, there are several schemes such as the Intensive Dairy Development Programme, Dairy Venture Capital Fund, and Strengthening Infrastructure for Quality and Clean Milk Production that have made us the #1 country for milk production in the world. Therefore, other than the World Milk Day, Indians also celebrate National Milk Day every year on the 26th of November. National Milk Day was established in 2014 by the Food and Agricultural Organisation of India to honour the contributions of Dr. Verghese Kurien, the father of the White Revolution in India.
History and Significance of World Milk Day
The first-ever World Milk Day was celebrated on the 1st of June 2001. The importance of the day is to increase public awareness about every aspect of natural milk such as the origin, nutritional value of milk and its products, and its economic importance throughout the world. It is celebrated in many countries like Columbia, Malaysia, Germany, Romania, USA, UAE, etc. Needless to say, milk is the centre of attraction on this day.
The International Dairy Federation launches a variety of promotional activities describing the significance of milk as an amazing addition for a healthy and balanced diet on its website online. Many members from varied health organisations work together and take part in the celebration to spread the message of the importance of consuming milk to the public with the help of different promotional activities throughout the day.
World Milk Day has had an impact on the population and helped them understand the reality of milk, which is an amazing source of healthy nutrients like magnesium, calcium, riboflavin, vitamin A, folates, vitamin D, protein, healthy fats, etc. It provides instant energy to the body as it contains good quality proteins, including non-essential and essential amino acids and fatty acids.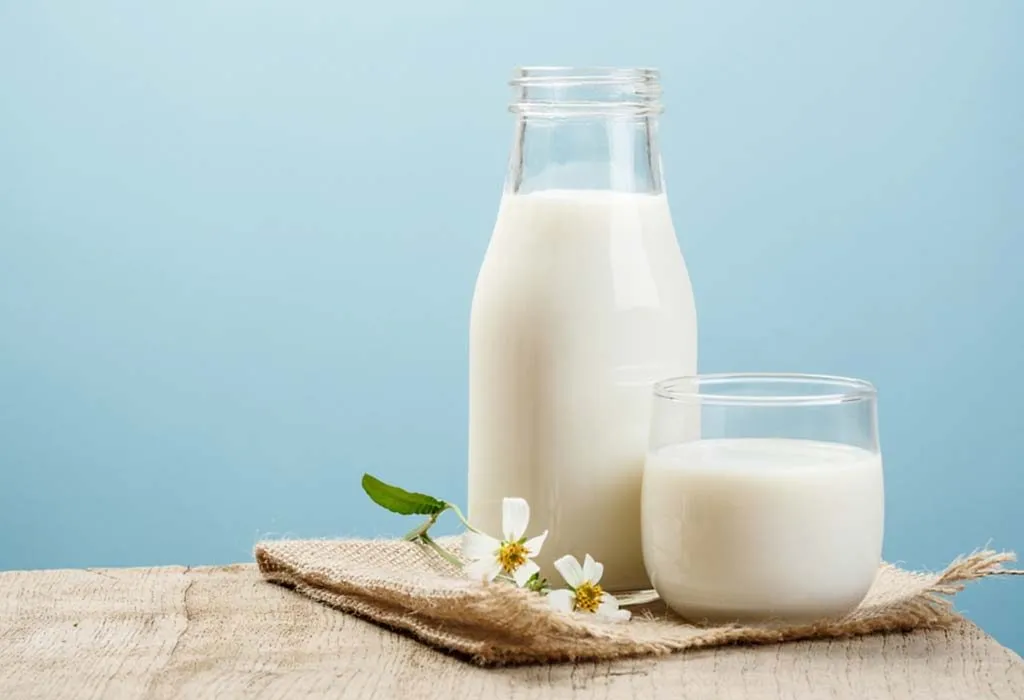 The different World Milk Day themes over the years were:
The theme for 2012 – "Drink Fresh Milk, Body Fit, Smart Brain"
The theme for 2013 – "Milk for Health and Prosperity of Southeast Asian region"
The theme for 2014 – "Milk is the First Food for Human" and "World Class Nutrition"
The theme for 2015 – "Milk is the First Food for Human"
The theme for 2016 – "Raise a Glass"
The theme for 2017 – "Economic Development, Livelihoods, Nutrition"
The theme for 2018 – "Drink Move Be Strong"
The theme for 2019 – "Drink Milk Today and Everyday"
The theme for 2020 – "20th Anniversary of World Milk Day"
The theme for 2021 – "Sustainability in the dairy sector along with empowering the environment, nutrition, and socio-economic."
The theme for 2022 – "Dairy Net Zero"
The theme for 2023 – "Enjoy Dairy"
Different World Milk Day Activities
World Milk Day is celebrated by the association members on an international and national level to convey the message through many promotional activities. Press releases, news, articles, etc. are published to highlight the health benefits and nutritional value among the consumers. On a national level, free milk camps are organised, engaging the local celebrities to give out free milk packets to children. Various other programs are also conducted like quiz competitions, discussions, essay writing, sports activities, etc. by schools, colleges, universities, and other such educational institutions to encourage students.
Unlike each year, this year's World Milk Day celebration will be different in the light of COVID-19. The organisers will be hosting online events and social media campaigns to spread awareness about the importance of milk and dairy products. This year is the 20th anniversary of World Milk Day, and the organisers are hoping to break new records of participation and promotion. The celebration will be kicked off with the Enjoy Dairy Rally from 29th to 31st of May wherein the organisers have extensive discussions on themes such as nutrition, health benefits, accessibility, affordability, sustainability, livelihoods, economic development, etc. The three-day worldwide virtual rally will be leading up to the World Milk day on the 1st of June. You may visit the World Milk Day website to register your campaign or to participate.
Ways to Celebrate World Milk Day
Here's how you can celebrate World Milk Day on the 20th Anniversary of World Milk Day:
1. Register Your Campaign
If you come from the dairy, or health and nutrition industry, you may register your campaign on worldmilkday.org and share your knowledge with the audience all across the world.
2. Participate in World Milk Day Campaigns
You can participate in any of the World Milk Day registered campaigns that are enlisted on the website. Currently, no outdoor celebrations are being organised due to the pandemic; however, you can enjoy online conversations, challenges, contests, videos, etc. from the comfort of your house.
3. A Private Little World Milk Day Meal
Nothing should stop you from having your private little celebration at home with your loved ones. You can plan a delicious meal this World Milk Day and get your family involved in setting the table and helping you prepare a nutritious meal and some snacks with dairy as the main ingredient. Make the activity fun with songs and information about milk, cows, cheese, and yoghurt.
4. World Milk Day Movie Night
Set some time aside for a fun movie night this World Dairy Day. Start with a documentary, and then ease the family in with an entertaining movie of their choice as they enjoy a delicious bowl of homemade ice-cream.
5. A Private Dairy Tasting
Are you missing the sample tasting at your annual World Milk Day celebration? Well, you won't miss it if you set up your own tasting event at home. Gather as many portions of flavoured and original dairy products you can buy, make, or already have at home, and serve tiny samples of each variety beautifully in platters and cups/glasses. This activity is sure to open up your family, especially kids, to new tastes and textures of dairy products.
World Milk Day is the best opportunity for us to think about the health and nutrition of milk. It is a rich source of calcium, which promotes strong bones, and is also a source of protein, which is good for healthy muscles. But, why just limit our knowledge to milk when there's an entire industry to learn about? Join in and celebrate the three-day World Milk Day rally to know everything about milk, including its nutritional benefits, the dairy industry all over the world on the 20th anniversary of World Milk Day.
Also Read: Amazing Benefits of Drinking Milk Before Going to Bed at Night