World Health Day 2023 – History, Significance, and Facts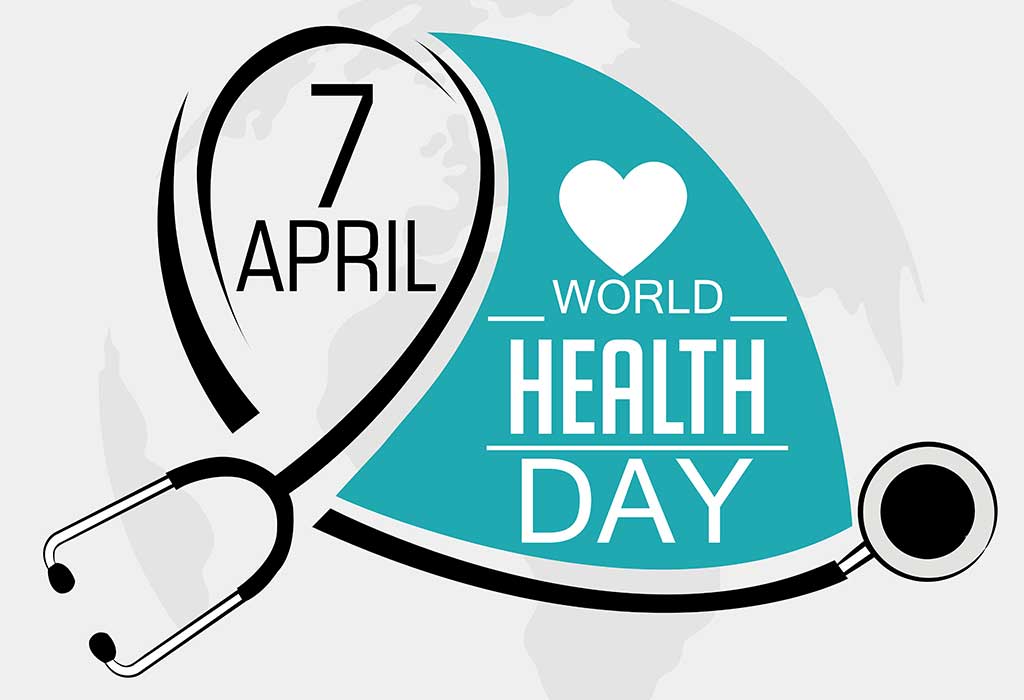 Twenty years down the line, if someone were to ask you, "What piece of advice would you give your younger self?", one of the many things you would like to say to your younger version would probably be to take care of your health, both mental and physical, because good health will take you places.
Our health is of paramount importance. But, when we are young, we take it for granted. But now, if we've learned anything from the pandemic, it is that nothing comes above our health. Our immunity, eating habits, and overall lifestyle choices decide our health, and it's the only wealth we should take pride in!
World Health Day, which is celebrated on 7th April every year, stresses the importance of health, and rightly so. It's about time that we learn about this day and celebrate it, too.
What Is World Health Day?
World Health Day, observed every year on April 7, is a day to raise awareness globally about the importance of overall health and well-being for every human.
History of World Health Day
Do you know how World Health Day came into being? If not, then here's something interesting for you. It's been almost 70 years since we first celebrated World Health Day!
In 1948, the First World Health Assembly felt the need to create World Health Day for human well-being. Two years later, i.e., in 1950, the Assembly decided to celebrate it on 7th of April every year. Thus, World Health Day came into effect in 1950, and from the very beginning, the campaigns around it have had a clear theme that highlighted a particular area of concern for the World Health Organisation to focus on.
Over the years, many health issues, be it related to mental health or maternal and child care, have been brought to light through World Health Day campaigns, and the celebratory activities focusing on the particular themes extend beyond this day.
Importance of World Health Day
We need a day to remind ourselves that there's nothing more important than our health is the primary reason we need World Health Day. This global awareness day has a different theme every year, and different kinds of activities and campaigns are organised to raise awareness about that chosen theme. Both government and non-government health organisations observe this day and do their best to raise awareness about various health issues and work for the well-being of individuals.
World Health Day Celebration and Activities
Here's how you can celebrate World Health Day!
1. Go hiking with your family or friends.
Physical exercise is important for staying healthy and fit. While going to crowded places should be avoided during the pandemic, you can go to parks or on hiking trails. Start early in the morning, and take your kids to a nearby hiking trail. It can be a perfect outdoor expedition – you can breathe in the fresh air and get your heart racing, which will elevate your mood and energy levels.
2. Eat healthily.
While junk food may taste delicious, most of it provides zero nutrition (you know that!). It is important to eat fresh, healthy food to keep yourself healthy. This World Health Day, make a resolution to lead a healthy lifestyle. Add wholesome, nutritious foods to your diet, and set a healthy eating example for your children. Tell them how eating nutritious foods can make them feel better, keep them safe from illnesses, and give them lots of energy for physical activity.
3. Meditate.
Along with taking care of your physical health, pay attention to your mental health! Practice mindful meditation or yoga asanas to calm your mind and body. You could also practice deep breathing exercises for relaxation. Ask your kids, partner, or friends to join you for a meditation session. Tell them about the importance of mental well-being for their overall health so that they are encouraged to add meditation and yoga, or simple breathing exercises, to their daily routine.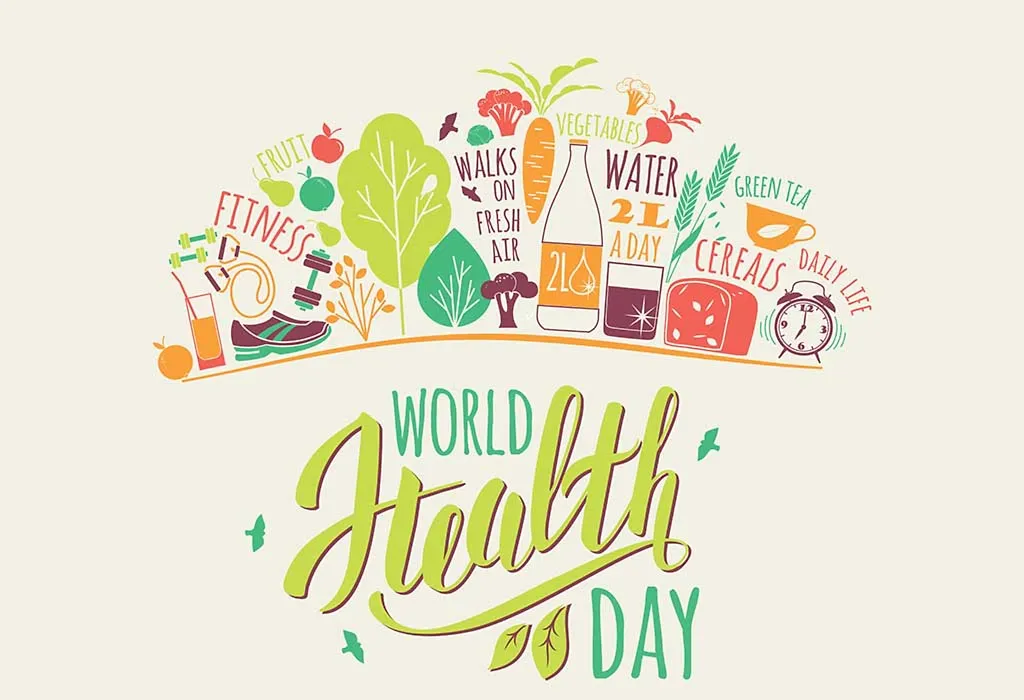 4. Send a 'Thank You' card to doctors and nurses.
Doctors and nurses are a blessing to a country and community, and they deserve to be appreciated, especially during this time when they have shown us that they are the true warriors. If you have a family doctor or nurse you want to thank for their efforts and guidance, you can send them a 'Thank You' card. You can buy a nice car or make one at home with a special, handwritten message to let them know how much you value their contribution to society. They will be touched by your thoughtfulness!
5. Participate in World Health Day campaigns.
While you can't physically participate in World Health Day campaigns and activities, you can be a part of them virtually. You can check out the World Health Organisation website to learn about the different World Health Day campaigns and how you can participate. Once you have learned about the World Health Day theme, you can also use social media platforms to educate people about specific health issues.
What Were the Past Themes of World Health Day?
As mentioned earlier, every year sees a new and different theme for World Health Day. Let's take a look at some of the past themes of this important day:
2022 – Our Planet, Our Health
2021 – Building a Fairer, Healthier World
2020 – Support Nurses and Midwives
2019 – Universal Health Coverage: Everyone, Everywhere
2018 – Universal Health Coverage: Everyone, Everywhere
2017 – Depression: Let's Talk
2016 – Halt the Rise: Beat Diabetes
2015 – Food Safety
2014 – Vector-Borne Diseases: Small Bite, Big Threat
2013 – Control Your Blood Pressure
2012 – Active Ageing: Good Health Adds Life to Years
Facts About Health for Kids
The best time to teach your children about the importance of good health is now when they are young and their minds are impressionable. Here are some facts about health that you can discuss with your kids to help them understand what they should do for their overall well-being:
Laughing is one of the best exercises for your health. It helps increase your blood flow, lowering your risk of heart ailments.
Staying healthy means taking good care of your mind and body to have the energy to learn, play, and grow.
Everyone should get their '5 a day, i.e., five portions of fruit and vegetables, to get the necessary nutrients in their right amounts.
Mental health refers to a person's emotional and psychological well-being, and it's as important as physical health.
Between 2000 and 2015, the average global life expectancy increased by five years.
Slogans on World Health Day
Here are some inspiring slogans for World Health Day!
It's time to understand the power of early to bed and early to rise. Health comes first!
Along with a healthy body, don't forget to keep a healthy mind.
Take care of your health today, and your health will take care of you tomorrow.
Never before has staying healthy has been so easy—stay home, stay healthy!
A healthy outside starts from the inside.
Active ageing makes all the difference.
Depression: let's talk about it!
Healthy isn't a goal. It's a way of living.
Health is the greatest wealth.
For a healthy heart, keep your mind and body healthy!
Invest in your health, and you will have managed your wealth!
Good health adds life to years, and years to life.
Quotes on World Health Day

Listed below are some quotes by famous people who have highlighted the importance of health:
Health is the greatest gift, contentment the greatest wealth, faithfulness the best relationship. — Buddha
It is health that is real wealth, and not pieces of gold and silver. — Mahatma Gandhi
Happiness is the highest form of health. — Dalai Lama
Your body hears everything your mind says. — Naomi Judd
I have chosen to be happy because it is good for my health. — Voltaire
Keep your vitality. A life without health is like a river without water. — Maxime Lagacé
Health is the thing that makes you feel that now is the best time of the year. — Franklin Pierce Adams
The greatest of follies is to sacrifice health for any other kind of happiness. — Arthur Schopenhauer
I believe that the greatest gift you can give your family and the world is a healthy you. — Joyce Meyer
Life is not merely being alive, but being well. — Marcus Aurelius
"A healthy body is the guest chamber of the soul; a sick, its prison." – Francis Bacon.
By staying healthy, you will be doing a favour to your mind and body and your loved ones, who care about you and want to see you healthy and happy. This World Health Day, make sure you adopt a healthy lifestyle (if you haven't already), and inspire others around you to take up healthy living!