World Food Safety Day 2023 – History, Significance, Quotes & More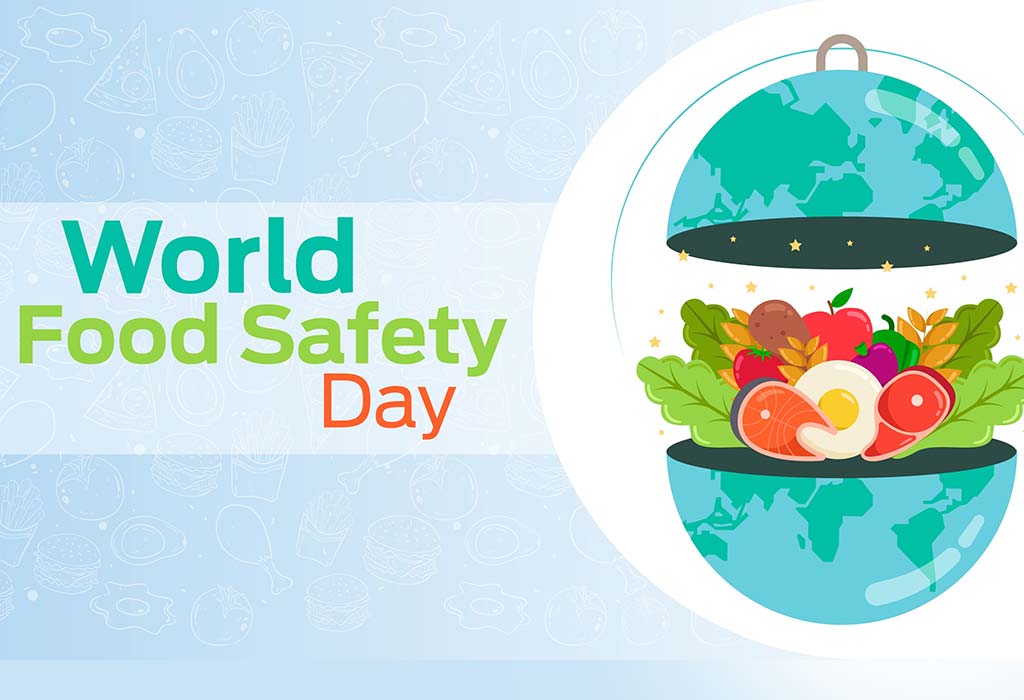 According to the World Health Organization (WHO), worldwide, unsafe food causes approximately 600 million cases of food-borne diseases and 420,000 deaths annually. Unsafe food is a serious threat to human health and economies. It is mostly the marginalized and vulnerable people, especially women and young children, migrants, and populations affected by conflict, who bear the brunt of it all. Food is the focal point for our health, energy, and our well-being. We often take for granted that all the food we eat is safe. But, in a progressively interconnected world where food value chains are constantly growing longer, there is a need for robust food-related standards and regulations to keep us safe.
Food safety, thus, plays a critical role here. 'Food safety' refers to the absence of hazards in food that are known to harm consumers' health. These food-borne hazards can be chemical, microbiological, or physical, and may not be visible to the naked eye.
History of World Food Safety Day
World Food Safety Day commemorates the establishment of the United Nations' Food and Agriculture Organization (FAO). The idea for this day is credited to Dr Pál Romány, the former Hungarian Minister of Agriculture and Food. He was at the forefront of the Hungarian Delegation at the 20th session of the FAO Conference. After that, the FAO's member nations established World Food Day in November 1979 and passed a resolution for observing World Food Day on 16th October 1981. The UN General Assembly approved this resolution on 5th December 1980 and called upon governments and international, national, and local organizations to celebrate World Food Day.
After acknowledging the global burden of foodborne diseases on individuals of all ages, the United Nations General Assembly then proclaimed in 2018 that every year, the 7th of June would be celebrated as World Food Safety Day.
World Food Safety Day: Date
This year too, World Food Safety Day will be celebrated on 7th June 2023.
Why World Food Safety Day Is Celebrated?
Human beings depend on a few fundamental needs for living. Food, clothing, and shelter are the minimum requirements for a decent standard of living. Throughout history, food has served as a catalyst for societal transformation, expansion, and development. But now, food safety has become an important issue. How food is produced, handled, stored, and consumed impacts its safety. In the absence of food safety, it's the consumer's health that takes a hit. Hence, World Food Safety Day is celebrated every year to mark the importance of food safety.
Why Improving Food Safety Is Important?
Producers, consumers, and governments are equally responsible for food safety. Everyone has an important role to play from farm to table, to make sure the food we consume is safe and will not adversely affect our health. Access to safe food is vital to promoting good health and sustaining life, and that's why it's important to improve food safety. After all, food protection contributes to human health, food security, agricultural growth, tourism, market access, and sustainable development.
World Food Safety Day Theme
World Food Safety Day is celebrated on 7th June every year. This year's World Food Safety Day theme is "Food standards save lives". The theme aims at recognizing the importance of food standards across the world in keeping consumers safe and also the underpining the equitable trade in food.
We all know that safe food is essential for the health and well-being of people, animals and the environment. We can benefit from food's nutritional value only when it is safe for consumption.
Quotes & Sayings About World Food Safety Day
Following are some of the quotes and sayings around World Food Safety Day:
"Food safety involves everybody in the food chain." – Mike Johanns
"The food that enters the mind must be watched as closely as the food that enters the body"- Pat Buchanan
"Get people back into the kitchen, and combat the trend toward processed food and fast food." – Andrew Weil
"One cannot think well, love well, sleep well, if one has not dined well." – Virginia Woolf
"We're going to do everything possible to make sure that food safety is always paramount, and that we work with the industry as aggressively as we can to make sure that we're paying attention to the food safety issues." – Mike Johanns
"We may find in the long run that tinned food is a deadlier weapon than the machine-gun." – George Orwell
"Many countries have food safety systems from farm to table. Everybody involved in the food supply is required to follow standard food safety procedures. You would think that everyone involved with food would not want people to get sick from it." – Marion Nestle
"One of the trends we're seeing in food and agriculture is more and more consumers wanting to know things about their food and where and how it's grown, and what's in it." – Dan Glickman
"Eighty percent of the people in the world have no food safety net. When disaster strikes — the economy gets blown, people lose a job, floods, war, conflict, bad governance, all of those things — there is nothing to fall back on." – Josette Sheeran
"Let your food be your medicine, and your medicine be your food." – Hippocrates
"Healthy citizens are the greatest asset any country can have." – Winston Churchill
"Food safety is not an option; it's a basic necessity for a healthy and thriving world." – José Graziano da Silva
"Ensuring food safety is not just a responsibility, but a moral obligation towards the well-being of humanity." – Ban Ki-moon
"Safe food is the foundation for a sustainable future, nourishing both our bodies and the planet." – Amina Mohammed
"Food safety is a shared responsibility. Let's work together to protect the health and well-being of everyone." – Tedros Adhanom Ghebreyesus
Food safety has an important role in ensuring that food stays safe at each and every stage of the food chain, right from production to harvest, processing, storage, distribution, all the way to consumption. Let's take this day as an opportunity to strengthen efforts to ensure that the food we eat is completely safe, and to reduce the burden of food-borne diseases globally.
Also Read:
Ways to Ensure Food Safety during Pregnancy
Basic Kitchen Safety Tips for Kids and Adults
What To Purge From Your Fridge at Once