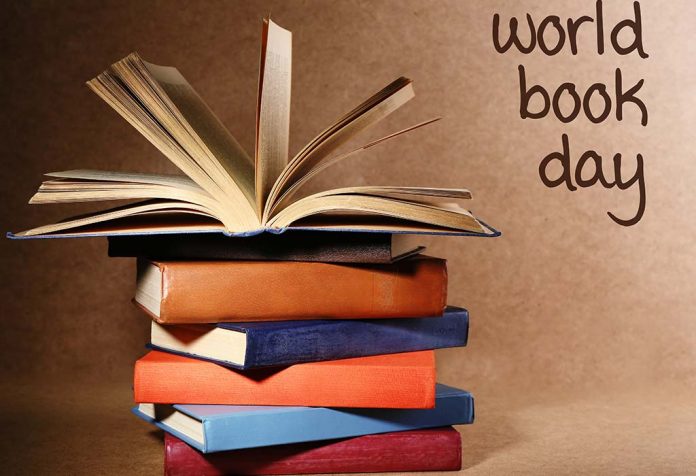 Last Updated on
World Book Day, also known as 'World Book and Copyright Day', is observed on 23rd April every year to promote reading, publishing, and copyright. It's a day to celebrate authors, readers, and books. If you love to read books and want to inculcate the habit of reading in your children too, you must gather all the important information about this day and also find out how you can encourage your children to read books.
What is World Book Day and When is it Observed?
World Book Day, which is also known as International Day of the Book, is an annual event observed on 23rd April. It was in the year 1995 that the United Nations Educational, Scientific and Cultural Organization (UNESCO) officially designated 23rd April as the date to celebrate this day. Every year on this day, people come together to celebrate books and to read.
World Book Day – History and Significance
23rd April is a significant date in the history of world literature. On this date, many famous writers like William Shakespeare, Cervantes, Inca Garcilaso de la Vega, and William Wordsworth died. Many prominent authors were also born on this day. Hence, it was a natural choice to pay tribute to authors on this day. It's a day when illustrators, authors, and publishers gather and celebrate together. To be more precise, it's a day that celebrates the joy of reading, learning, and sharing books.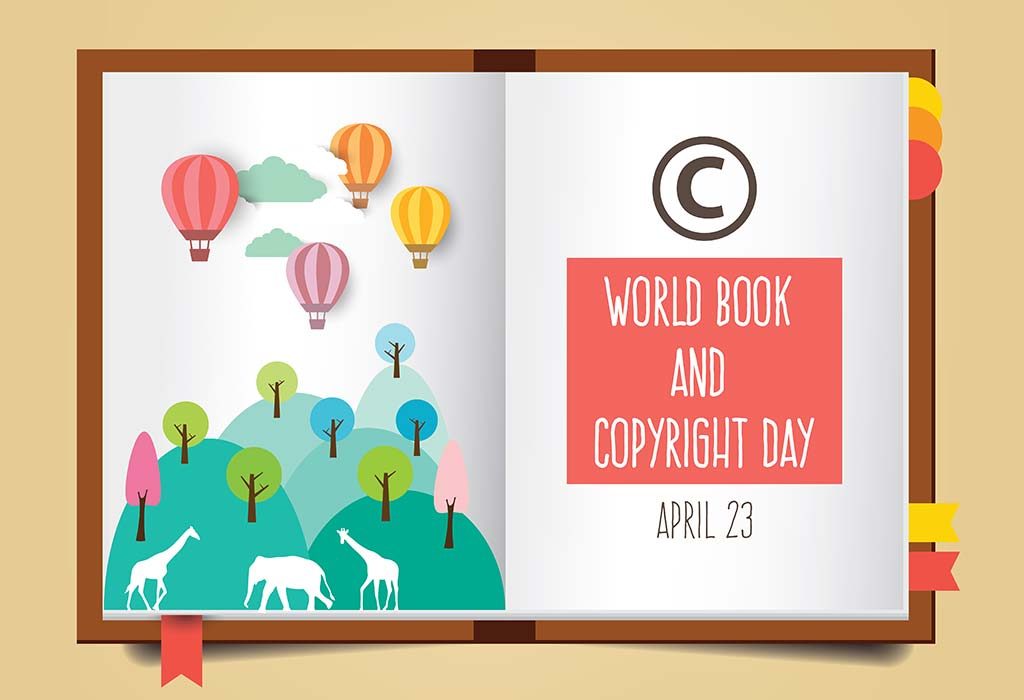 Why Should You Encourage Your Child to Read Books?
Mentioned below are some reasons why you should encourage your child to read books on this day and every day:
1. It will enrich your child's vocabulary.
By reading books every day, your child's vocabulary will enhance. He will learn to pronounce syllables in the right manner. As a result, he will have better conversation and communication skills.
2. Your child will have an active Imagination.
Children who read books daily also tend to have an active imagination. On reading different kinds of books, your child will learn about different places and things. His ability to visualise worlds and describe places vividly will improve. As your child reads more and more, his imagination will improve.
3. Your child will become a better person.
When your child reads books with great characters, his personality will grow. By reading about good and brave characters in the books, your child will inspire to become like them. The more he reads about good people, the more are the chances of him evolving into a better person in the future.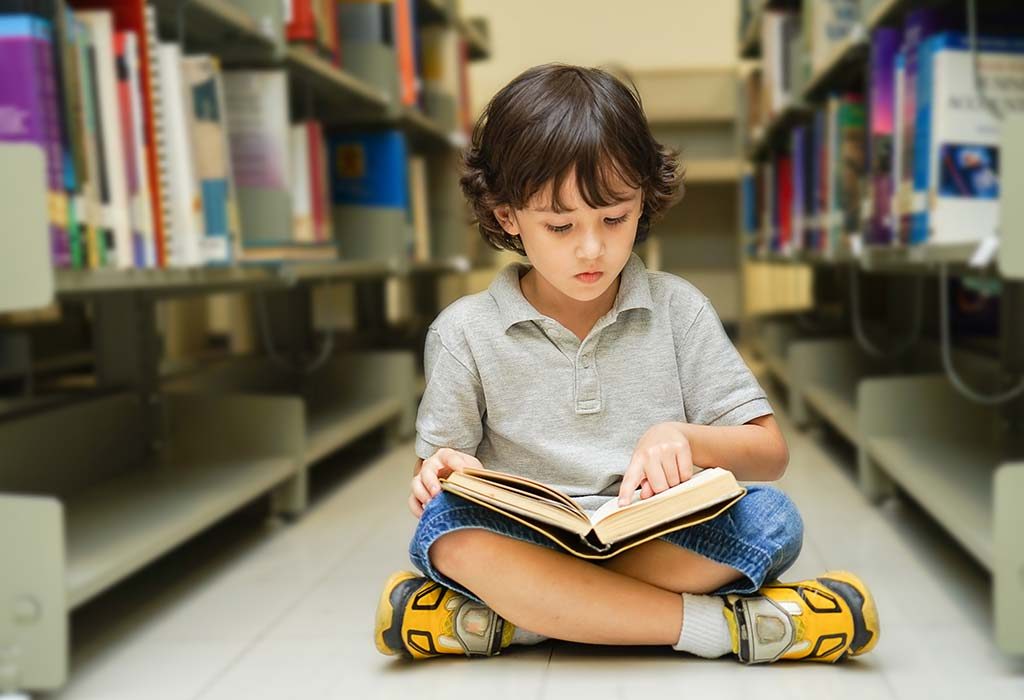 4. Your child will learn about the world.
If your child starts reading non-fiction books, history books, and books on politics, he will learn about the world. There are many things in life that we don't learn in school; we learn them through experience and by reading newspapers, storybooks, and novels. Let your child read all kinds of books (age-appropriate, of course!), he will have an idea of how people with different beliefs and living in different countries function.
5. Reading will make him smarter.
We know you already know this. Reading can make a person smart. On reading different types of books, your child will gain knowledge of every field. The habit of reading will even stimulate your child's mind and build white matter in his brain.
6. It will improve his memory.
By reading every single day, your child's young mind will get a cognitive workout. Reading helps to stimulate various areas of the brain and can build up their visual library. And the mind remembers pictures even better. So, make your child read books.
Things You Can Do on World Book Day
There are a couple of things and activities that you and your child can try on World Book Day this year:
1. Gift a Book
On World Book Day, gift books to your kids, friends, and family. Find out their favourite authors and give them the gift of knowledge.
2. Attend a Book Club
If you have a book club in your city, visit it on this day. It's the perfect way to socialise, learn new things, and make sure you make the most out of your reading time.
3. Spring Clean Your Collection
If you've got a pile of books sitting on the shelves of your room, it's time to sort out them. You must have already read them, so why not give them to someone who loves to read? You can give those books to your friends and family members. You can even donate the books to children or give them in a library.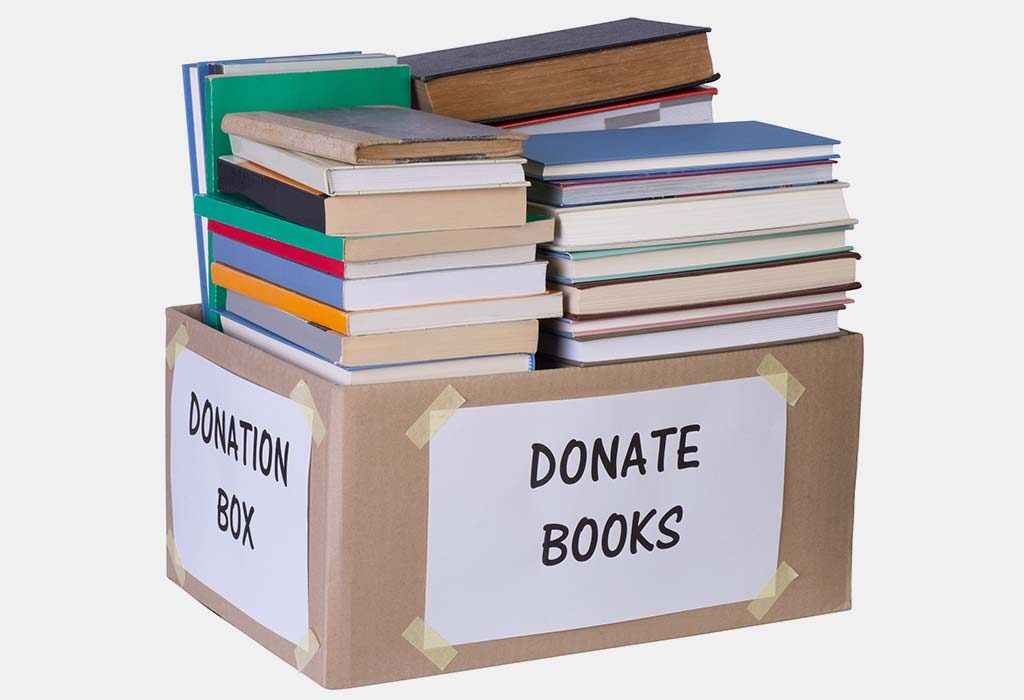 4. Read a Book
The ultimate purpose of World Book Day is to promote the habit of reading so on this World Book Day, read a book and promise yourself that will make time to read every day.
5. Buy Books
Attend a book fair in your city or area and buy books of your favourite choice. Indulge yourself and give yourself the chance to see what you like by exploring. You'll find a treasure trove of titles and some rare gems in these events, so keep an eye out for them. There'll also be special discounts and offers, so don't worry.
6. Spend Time With Your Friends
If you have friends who love to read as much as you do, spend time with them. Connect with your friends online, host a book party in your house, and just have fun sharing knowledge. Let the day be filled with laughter and books.
7. Read With Your Kids
If you're a working parent and don't get to spend a lot of time with your kids, then on this day, spend time with your kids. Sit down with a book and read a story to your child. Let him enjoy listening to you and immerse them in the world of imagination. These make for good memories.
World Book Day's ultimate aim is to promote the habit of reading. Inculcate the habit of reading in your children, we are sure, they will grow up to be confident and brave individuals.
Also Read: Best Books on Self-help to Improve Your Life