World Autism Awareness Day 2023 – History, Objectives, Theme, and Quotes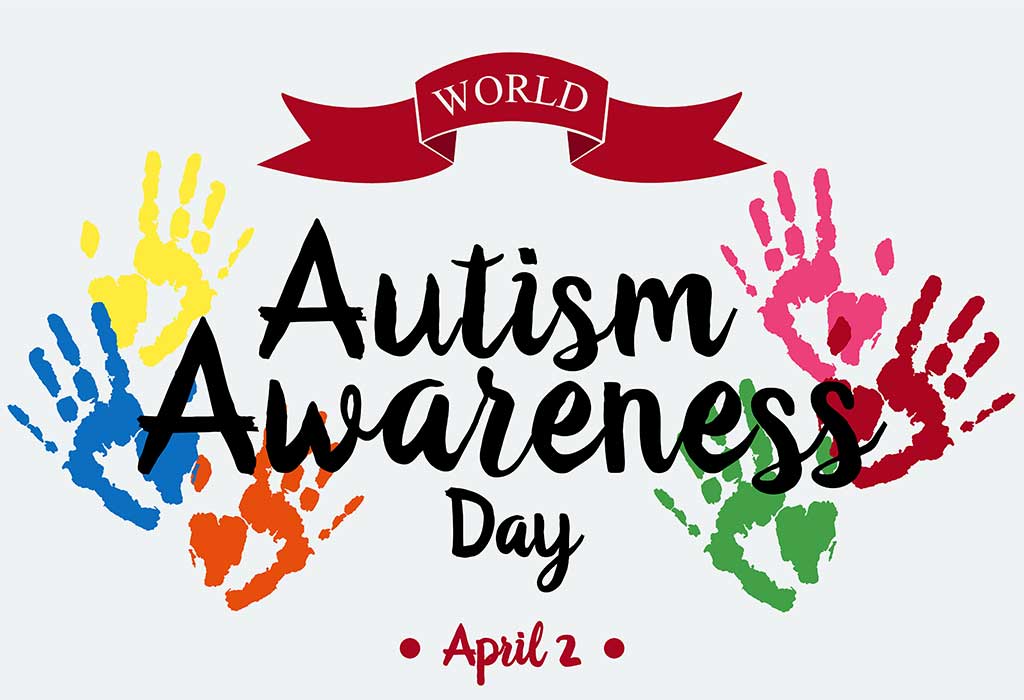 World Autism Awareness Day emphasises the importance of helping people with autism improve their quality of life to live a meaningful life as an essential part of society. The UN General Assembly has declared April 2 as World Autism Awareness Day.
What Is Autism?
Autism Spectrum Disorder (ASD) or Autism is a complex condition that involves communication and behaviour challenges. Autism is considered a life-long disorder and can be a minor problem or a major one where an individual needs full-time care and special facilities.
What Is Autism Awareness Day?
World Autism Awareness Day is celebrated by the UN every year, and it aims to spread awareness about people with autism, recognise their rights, and recognise their achievements. It also focuses on improving the quality of life of people with Autism Disorder and giving them full support to lead a meaningful life.
When Is World Autism Awareness Day Celebrated?
Since 2008, World Autism Day has been observed on April 02. The disorder involves restricted and repetitive behaviour and other signs that gradually develop with age. World Autism Day is also one of only seven official health-specific UN Days.
History and Objective Behind World Autism Awareness Day
In 2008, the United Nations Convention on the Rights of Persons with Disabilities went into effect, reiterating the fundamental principle of universal human rights. On April 02, 2008, the UN General Assembly unanimously declared the day to be observed s World Autism Awareness Day.
Autism is a lifelong complex condition that manifests during early childhood and continues throughout a lifetime. World Autism Awareness Day strives to promote, protect, and ensure that all persons with disabilities have complete and equal access to human rights and fundamental freedoms and promote respect for their inherent dignity.
Importance of World Autism Awareness Day
The ideal way to celebrate World Autism Awareness Day is to become more familiar with the characteristics of persons who suffer from this complex condition. Let us increase our understanding and promote kindness by learning about the importance of this day.
1. There are various treatments for the disorder, but no cure is available.
2. People with Autism have distinct characteristics, behaviour and way to do things.
3. Autism is a life-long disorder, but job activities that encourage independence can increase daily skills and reduce autism symptoms, according to research.
Autism Awareness Symbols
When autism is depicted publicly and in the media, it is displayed as a colourful condition with various symptoms. As a result, it has several symbols and colours associated with it. Here are some of these listed below:
The Rainbow Infinity Symbol
Rainbow colours represent the range of Autism symptoms and individuals with autism's abilities and challenges.
The Colour Blue
The blue colour is associated with a calm feeling and acceptance of people with autism. The "Light it Up Blue" campaign calls for people to wear blue to promote autism awareness worldwide.
The Puzzle Piece
Many people feel that people with autism do not fit societal expectations and social circles. Therefore, the use of this symbol has garnered both positive and negative attention.
The Butterfly Symbol
Suggested replacement for the puzzle piece, the butterfly symbol inspires thoughts of change and represents the beauty of diversity and continued development.
The Infinity Symbol
Like the butterfly symbol, the infinity symbol also inspires thoughts of inclusivity for people on the spectrum.
How Can One Observe World Autism Awareness Day?
1. Share information with people who don't know about autism and educate them about the characteristics of people with it.
2. Get involved with Autism associations and help people with autism with their activities planned for the day.
3. The day is the perfect day to spend time with your relatives and friends diagnosed with autism. Plan some sensory-sensitive activities to enjoy with them for the day!
World Autism Awareness Day Themes
2015: Employment: The Autism Advantage
2016: Autism and the 2030 Agenda: Inclusion and Neurodiversity
2017: Toward Autonomy and Self-Determination
2018: Empowering Women and Girls With Autism
2019: Assistive Technologies, Active Participation
2020: The Transition to Adulthood
2021: Inclusion in the Workplace: Challenges and Opportunities in a Post-Pandemic World
2022: Inclusive Quality Education for All
Over the last decade, promising progress has been made in expanding educational opportunities for the general public, especially those with autism. The pandemic's disruption in learning has halted years of progress and increased educational inequality, especially for autistic children.
This year's theme, "Inclusive Quality Education for All", focuses on providing inclusive and fair education and promoting lifelong learning opportunities for all as the foundation for improving people's lives and reducing inequalities.
World Autism Awareness Day Facts
Let's learn some of the lesser-known World Autism Awareness Day facts:
1. Approximately every 1 in 59 children was diagnosed with autism in 2018.
2. Autism can be diagnosed at a young age of two, and early intervention offers the best chance of supporting wellbeing.
3. Gastrointestinal disorders and persistent sleep disorders are more common in children with autism than in normal children.
4. Autism is one of the rapidly growing developmental disorders in the UN and is more common than childhood cancer, diabetes and AIDS combined.
5. At present, there is no medical detection or cure for Autism disorder.
Quotes on World Autism Awareness Day
Here are some quotes from known profiles on International Autism Day:
1. Everyone has a mountain to climb, and autism has not been my mountain, it has been my opportunity for victory. — Rachel Barcellona
2. Autism is as much a part of humanity as is the capacity to dream. — Kathleen Seidel
3. Autism… offers a chance for us to glimpse an awe-filled vision of the world that might otherwise pass us by. — Dr. Colin Zimbleman
4. Autism: Where the "randomness of life" collides and clashes with an individual's need for the sameness. — Eileen Miller
5. Autism doesn't have to define a person. Artists with autism are like anyone else. They define themselves through hard work and individuality. — Adrienne Bailon
6. The difference between high-functioning and low-functioning is that high-functioning means your deficits are ignored, and low-functioning means your assets are ignored. –Laura Tisoncik
7. When enough people care about autism or diabetes or global warming, it helps everyone, even if only a tiny fraction actively participate. –Seth Godin
lesser known8. To measure the success of our societies, we should examine how well those with different abilities, including persons with autism, are integrated as full and valued members. — Ban Ki-Moon
9. We need to learn to accept and celebrate our differences. And we need to continue our research in Autism Spectrum Disorder in order to understand how we can best lend a helping hand. — Alan Rosales
10. We've come a long way when it comes to awareness — now it's time for people to accept autism, allowing people, like myself, to be ourselves and benefit society along the way. — Savan Gandecha
11. Autism is like a rainbow. It has a bright side and a darker side. But every shade is important and beautiful. — Rosie Tennant Doran
12. "Autism is part of my child, it's not everything he is. My child is so much more than a diagnosis." — S.L. Coelho
Autism is a global health issue, and awareness about the same should increase by spotlighting the hindrances the people with autism face in their daily lives. This year, let's pledge to acknowledge and advocate for the rights of individuals with autism worldwide.
Also Read:
Types of Autism Spectrum Disorder
Autism In Kids: Causes, Symptoms & Remedies
Fun Activities and Games for Autistic Children