World Animal Day 2022 – Why and How to Celebrate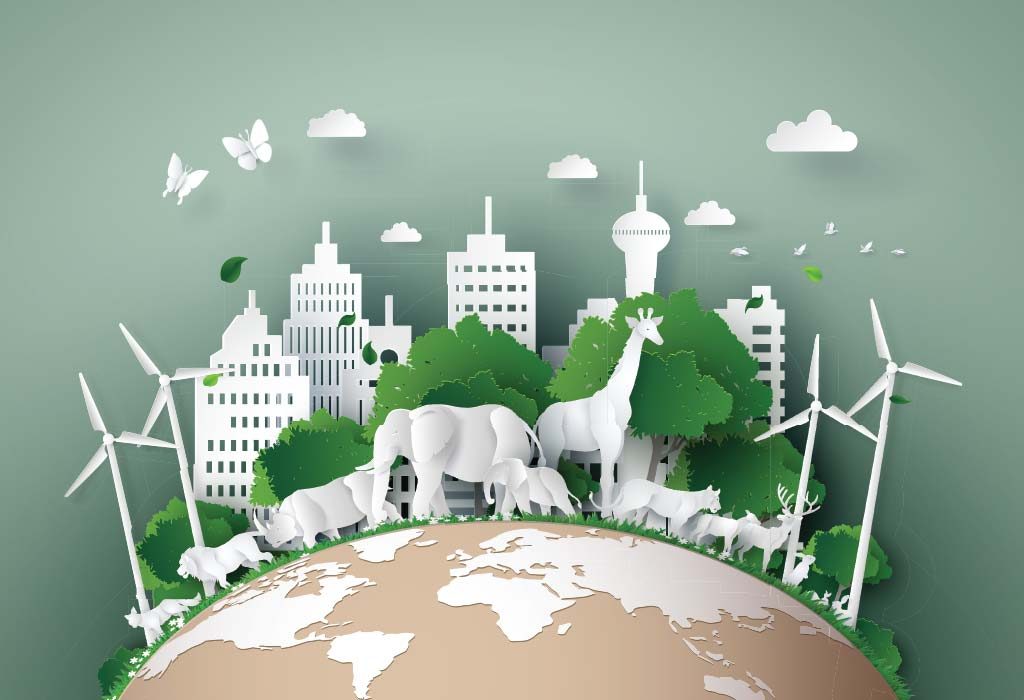 Animals are an integral part of our ecosystem. Without them, our survival would be at stake. In order to explain how important animals are, World Animal Day is celebrated each year on a global scale. The objective is to educate people about animal welfare and other aspects that involve protecting and nurturing various animal species. Here's how should you can celebrate this special day!
Why Is World Animal Day Celebrated?
International Animal Day is celebrated every year to spread awareness about the status of animals and improve their welfare standards.
History of World Animal Day
This remarkable day was first observed in 1925 under the guidance of a German writer, Heinrich Zimmermann. Though the celebrations were initially planned for the 4th October, due to certain constraints, it was celebrated on 24th March 1925. The celebrations were initiated in Germany and 5000 people participated in it. Slowly, the movement spread to Switzerland, Czechoslovakia (now the Czech Republic and Slovakia), and Austria. In an international conference held in Florence, Italy in 1931, 4th October was declared as World Animal Day. Over the years, this day has gained popularity, and now, many events are organised for sensitising people towards the protection of animals.
How Is International Animal Day Celebrated Around the World?
With every year, there is a phenomenal increase in the events that are organised to commemorate this day. This is how International Animal Day is celebrated around the world:
1. India
In India, many forums organise events to spread awareness. Here are some events that take place:
Animal welfare organisations such as Blue Cross conduct events related to the welfare of animals.
Events are conducted on school, college and university levels to educate the youth about animal welfare.
Print, audio and visual media help in reaching out to all strata of society.
2. Lebanon
According to a special resolution passed by the Lebanese government, the state administration organises World Animal Day celebrations every year. Various events that focus on animal issues are held across the country.
3. Columbia
World Animal Day has been celebrated in Columbia since 2008. Many animal lovers actively participate in the events to express their concern and love towards animals. Enthusiasts and activists volunteer to gain the attention of the Colombian government by bringing animal issues to the forefront.
4. Nepal
The government plays an important role in spreading awareness and educating people regarding the ethical treatment of animals. The government also supports various ethical groups that work towards making animals' lives more comfortable.
5. Egypt
The Society for Protection of Animal Rights (SPARE) has always been one of the main organisations to celebrate World Animal Day. SPARE has managed to reduce the number of animals used as guinea pigs and provided other alternatives. It has also helped to make amends to the Egyptian constitution to include animal rights.
Now, there are more than 100 nations that actively participate in protecting animal rights. This integrated approach helps to spread the message and encourages activists to continue putting in their best efforts.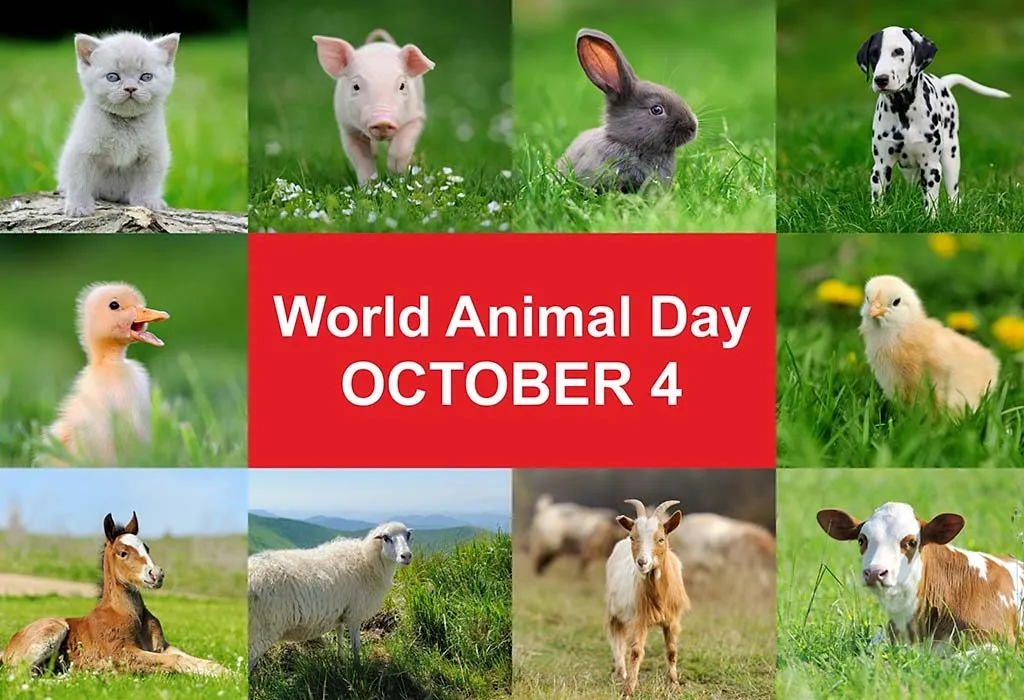 Events Organised on World Animal Day
These events are held on World Animal Day in most parts of the world:
Pet adoption
Opening of animal shelters
Workshops and conferences
Animal blessing services
Gala balls, concerts, shows and other fundraising events
Animal shelter open day
Marches or protests concerning the welfare of animals
TV and radio interviews
Rabies vaccination drives and awareness seminars
Veterinary treatment camps
Spay and neuter marathons
School and college events
How Can You Celebrate International Animal Day?
Here are some ways you can celebrate International Animal Day:
1. Start a Campaign
Many non-profit organisations support individuals or small groups who wish to undertake efforts for animal welfare. You can collaborate with such organisations and actively participate to ensure the welfare and protection of animals.
2. Take Part in Local Events
You can also check the local publications or check with the animal support group in your locality or city for the World Animal Day activities.
3. Volunteer
Volunteer with an animal shelter or animal welfare organisations in your city. You can also do volunteer work on the days you're free.
4. Social Media
If you're unable to take part in the events or campaigns in your city, you can always do your bit by starting an online campaign. The power of social media in today's world is tremendous. You can easily reach and educate people about animal protection and welfare in different corners of the globe.
5. Donate
Donating money for a noble cause is one of the best things that you can do. Various animal welfare organisations work on donations, in cash and kind, from people. If you lend a helping hand, it goes a long way to help animals. Many organisations work tirelessly in order to save and protect endangered species. Your donations can definitely make a difference to such endeavours.
Tell your little one the significance of World Animal Day and celebrate the day by taking him to an animal shelter or adopting a pet dog or cat!
Also Read:
Benefits of Adopting a Dog
Essential Training Tricks to Teach Your Cats
How to Play with Your Dog