Women's Equality Day – History, Importance, and Celebration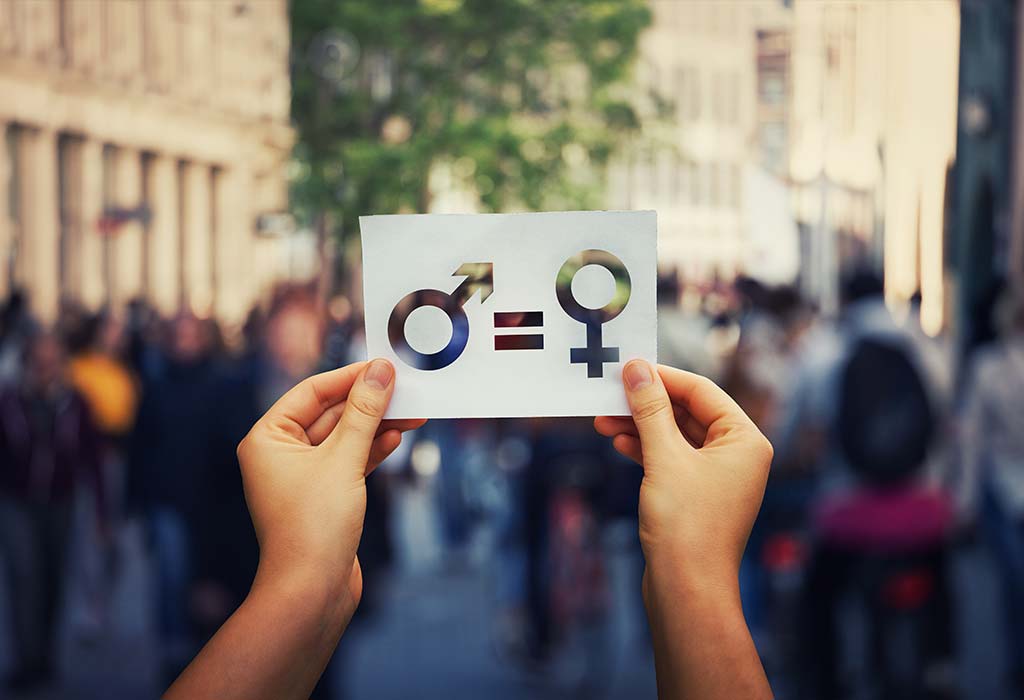 Women's Equality Day is celebrated globally to raise awareness against gender discrimination and celebrate women's success in various sectors.
What Is Women's Equality Day?
Women, even today, are still behind when it concerns equal pay alongside job status. National Women's Equality Day is celebrated to remember the milestones that women have overcome against societal discrimination and have excelled at various professional sectors and in life. The United States, in its 19th Amendment, stated all American women to have voting rights and no discrimination in the workplace based on gender.
When Is Women's Equality Day Celebrated?
Women's Rights Day is celebrated every year on August 26, marking women's progress globally with innumerable opportunities now ahead of them.
What Is the History of Women's Equality Day?
Before the Civil War in the United States was initiated, the women's suffrage day movement had already begun. By the 1830s, the United States had granted the right to vote from rich white males with lots of properties to white males no matter how much property they had in their name. The United States became the central ground for various movements during these times, including anti-slavery, moral movements, temperance movements, and others. Women were known to play a crucial role in each of them.
It was there in New York in 1848 that abolitionists gathered to discuss the various societal problems that women were facing every day. One would be surprised to know that in this discussion, few males encouraged the idea of women having their own political identities and would be independent individuals and not extensions of their fathers and husbands. The National American Woman Suffrage Association started in the 1890s and was headed by Elizabeth Cady Stanton.
In 1920, Bainbridge Colby, Secretary Of State, signed the proclamation that granted American women the right to vote. After 1970, in 1971, following the Women's Strike For Equality, and then in 1973, Congresswoman Bella Abzug of New York worked on introducing August 26 as Women's Equality Day.
On August 16, 1973, President Nixon issued Proclamation 4236, which began in part, "The struggle for women's suffrage, however, was only the first step toward full and equal participation of women in our Nation's life. In recent years, we have made other giant strides by attacking sex discrimination through our laws and by paving new avenues to equal economic opportunity for women. Today, in virtually every sector of our society, women are making important contributions to the quality of American life. And yet, much still remains to be done."
Importance of Women's Equality Day
The significance behind August 26 women's equality day is celebrating women and recognizing the journey they have been through in achieving their goal within a male-dominated society. Not only does it help commemorate the 19th Amendment of the United States Constitution, but it recognizes all the achievements made by women in every sector that were supposed to be only meant for men. This day helps people become aware of the hurdles faced by women regarding employment opportunities, abortion rights, pay disparity, gender-based violence and discrimination, and emotional and physical torture.
How Can You Celebrate Women's Equality Day?
Celebrating world women's equality day is not only about rejoicing at the victories but understanding the long way that is still left to overcome and what you can do to make it smooth. Put energy towards making the world a better place for women to live in with these ideas.
1. Spread Awareness
Not everyone is aware of what Women's Equality Day is, and you can play a huge part in this by spreading the word. Make brochures if necessary and distribute them among friends, colleagues, neighbors. If possible, leave copies at the library and local stores and distribute them to teachers.
2. Support Women's Rights Globally
Just like women had fought for their right to vote before, it is now your time to fight for women's rights now. Women in underdeveloped countries face many issues, and you can use your voice to stand beside them.
3. Donate to Various Causes Supporting Equality
There are so many organizations and NGOs out there working day and night and supporting causes that lead to the betterment of women. This might be anything like equal access to education, healthcare, the right to vote, anti-discrimination laws. However, ensure that you donate whenever possible and realistically. You could also volunteer with various organizations, and help women understand the importance of hygiene during periods, teach them the use of tampons, pads, and warm clothes.
4. Sign Petitions on Women Equality
Go for the Change.org petition if there are issues related to women's rights you want to stand for, or you could sign the ones present if possible. This would help you take one step ahead towards making the world a better place for women to live in.
5. Support a Woman-owned Local Business
COVID 19 has caused waves of layoffs and local businesses shutting down. It is now time to stand beside the local business community. This might be a good time to go out and buy from a woman-owned local business that requires your support earnestly.
6. Ensure Books on Universal Suffrage are Available in Local Schools
The younger generation must learn women's equality day meaning and significance, which can be established by imparting knowledge. You could donate books like Winning The Vote: The Triumph Of The American Woman Suffrage Movement. If possible, you could also opt for a book drive or a book club hosting a live discussion.
7. Ensure Your Workplace Is Involved in the Celebrations
If you are individually donating to charities and organizations supporting women's causes, you could ask your workmates whether they are interested in becoming a part of this or not. You can turn this into a company-wide charity event.
Facts About Women's Equality Day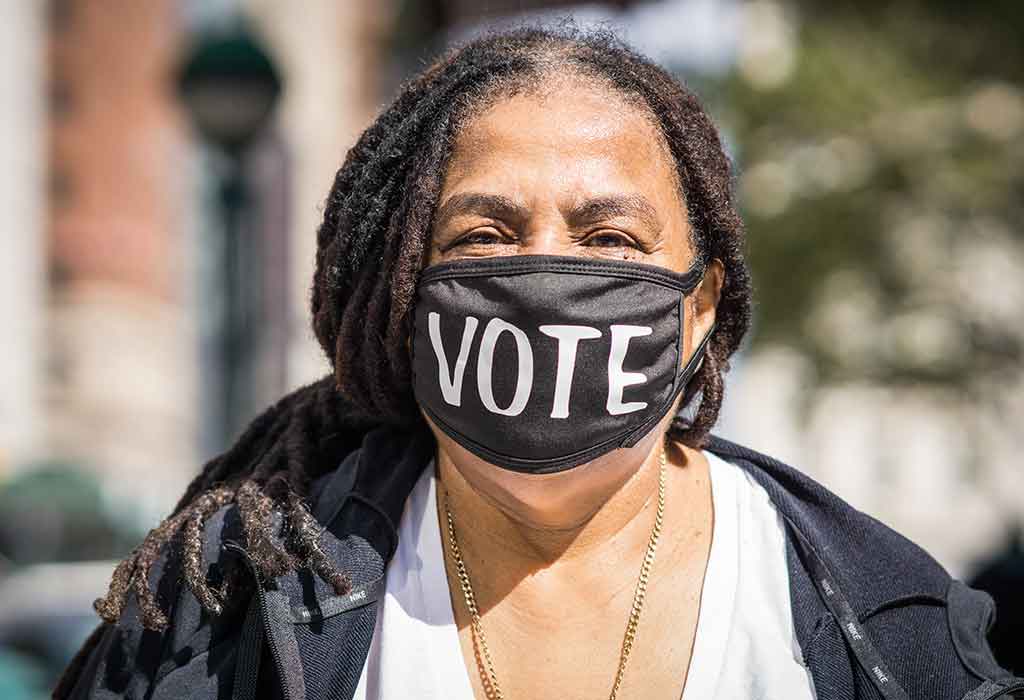 By now, everyone knows what Women's Equality Day means and the various women's equality day activities one could take part in. Some interesting facts about Women's Equality Day that might amaze you:
Not every woman was given the right to vote: Although this Amendment was a huge step, it did not allow Black women to vote. Although not completely denied the right to vote officially based on sex, and though some did vote, most were disenfranchised by poll taxes and grandfather clauses. Although now, this is not valid anymore, and women of all races, colors are given the right to vote.
Saudi Arabia is the most recent country that finally allowed women to vote: Yes, you heard it right. Even before 2015, women living in Saudi Arabia were not allowed to vote. King Abdullah in 2015 granted women the right to run for office and vote. Another huge movement would be granting women the right to drive in 2018. This allowed more and more women to drive to the polling booths without depending on their fathers or husbands.
American women went to offices even before they were allowed to vote: Though women were not allowed to vote before the commencement of the 19th Amendment, they did run for office. In 1866, Elizabeth Cady Stanton was the first woman to run for the US House Of Representatives. Even before the 19th Amendment, in 1916, Jeannette Rankin became the first woman to be ever elected to Congress.
New Zealand is known as the trailblazer for women's suffrage: In 1893, an Electoral Act was turned into a law duly signed by governor Lord Glasgow giving women the right to vote. Therefore, New Zealand became the first country to let its women participate in electoral processes. It is not uncommon for women in New Zealand to hold crucial constitutional positions. The current New Zealand prime minister, Jacinda Arden, is a woman.
Why All Love Women's Equality Day?
A very important question that lies in the mind of people would be not just the importance but why is there so much love for this particular day in everyone's heart; especially, women? Well, here is your answer:
You can observe Women's Equality Day because it provides everyone with a beacon of hope. Amidst the dark history of gender discrimination and violence, this is a ray of optimism bringing an end to oppression and injustice.
Although the fight for women's rights is still not over, and there is a long way to go, this day still signifies a leap towards an inclusive society where women would be given the same respect and share like men, as it is meant to be.
It is a day when the younger generation honors the women who have fought for their rights so that they can live with their own identity and independence.
This day eternalizes the sacrifices made by the predecessors as they gave a bright future to their forthcoming generation.
It is a day that reminds everyone that women alone have immense power and can collectively make a huge impact.
Quotes and Sayings About Women Equality
Here are some notable quotes on Women's Equality Day that you cannot miss out on.
"No one can make you feel inferior without your consent." – Eleanor Roosevelt
"When girls are educated, their countries become stronger and more prosperous." – Michelle Obama
"You could make a case that, along with the technological revolution, the most provocative, upending, destabilizing, thrilling change in the course of human history is that we're finally in it… We're here now, women are in the world, and we will not be bullied." – Meryl Streep
"Feminism isn't about making women stronger. Women are already strong; it's about changing the way the world perceives that strength." – G.D. Anderson
"To all the little girls who are watching this, never doubt that you are valuable and powerful, and deserving of every chance and opportunity in the world to pursue and achieve your own dreams." – Hillary Clinton
"Of course, I am not worried about intimidating men. The type of man who will be intimidated by me is exactly the type of man I have no interest in." – Chimamanda Ngozi Adichie
"Women are leaders everywhere you look—from the CEO who runs a Fortune 500 company to the housewife who raises her children and heads her household. Our country was built by strong women, and we will continue to break down walls and defy stereotypes." – Nancy Pelosi
"There is no gate, no lock, no bolt that you can set upon the freedom of my mind." – Virginia Woolf
Some Great Women to Celebrate on This Day
If you are looking for ways to celebrate Women's Equality Day, here are some powerful women you should honor who fought so that you could have a bright and independent future.
Sojourner Truth – An African American (1797- 1883) who dedicated her whole life to fighting gender discrimination. In 1828, she was the first woman to win a custody battle and recover her son from slavery. She was fearless, recruiting black troops for the Union Army and openly protesting against racism.
Frida Kahlo – Born in Mexico (1907-1954), Frida strongly supported the Mexican Revolution. She portrayed through her work taboo topics like abortion, birth, breastfeeding, miscarriage, and others. She was an openly bisexual woman during her times and made no apologies for her sexual preferences.
Dolores Huerta – She is a Mexican-American labor leader who fights for worker's rights, immigrant rights, women's rights and was the founder of United Farm Workers of America. In 2012, she received the Eleanor Roosevelt Award For Human Rights.
Therefore, this is everything on Women's Equality Day – its history, importance alongside celebration. Just like the ancestors have broken boundaries, it is our responsibility to ensure that the younger generation holds that fort and continues fighting for equality.
Also Read:
Best Woman's Day Quotes, Messages, and Wishes
Fun Ways To Celebrate International Women's Day
History and Fact About International Women's Day