Where & How to Listen to Podcasts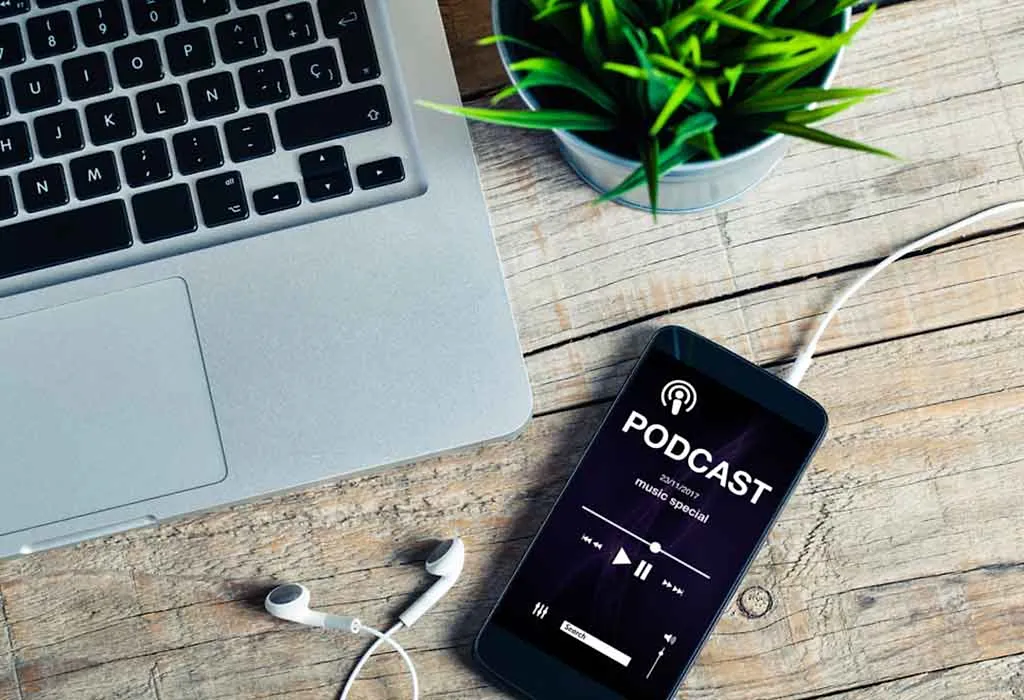 The podcasting world seems to have risen dramatically over the past few years. Now, even though most people have an idea of what podcasts mean and how entertaining they are, some might still be in two minds about where and how they can listen to these various podcasts. Here's a podcast guide that can help you know where to listen to podcasts. But first, here's a quick explanation of what podcasts really are.
What Is a Podcast?
Before we delve deeper into how to access podcasts, it is imperative for us to first fully comprehend the meaning that these podcasts hold and how exactly they entertain or inform people about various subjects.
This is undoubtedly the golden age of podcasts where you enjoy listening to someone narrate fictional and factual stories and subjects to you without you needing to have your eyes glued on any screen. Podcasts come in various formats and genres. Sometimes they might sound similar to listening to a radio show, but some tend to be quite conversational, making it a lot more fun. Some might even be in the style of a fictional show, and that is your entry into a whole different world of podcasting. All in all, it is a fascinating form of entertainment that has become an inevitable part of the GenZ world, and it is here to stay!
How to Listen to Podcasts on Any Device
Now that the concept of podcasts and how they entertain you is clear, how you can listen to a podcast can be discussed at full length. This is the place where most of us either lose interest or are utterly confused. They must, therefore, be guided on how to begin listening to podcasts based on the kind of electronic devices they are using and slowly help them get into the habit of exploring and finding out more about the technicalities.
From laptops, tablets, smartphones to iPhone – these are just a few main ways of listening to a podcast. Some of you might also be unaware that there is genuinely something called an in-built podcast listening app. You can also explore podcast websites. All in all, there are various ways in which you can indulge in the world of podcasts.
1. On iPhone
If you belong to the Apple family and enjoy iPhone or iPad, you need not worry as these devices already have a built-in podcast app named "Podcasts." The app has a lovely purple-coloured icon. Even though the app does not have the luxury of omitting background noise entirely, it has the usual features of downloading podcast episodes, rewinding, and forwarding as per your liking. There is also an added advantage for those who want to listen to podcasts at a frightening speed because that's just the way you like it.
These built-in apps are good enough for you to begin listening to podcasts as they are easy and quick. The functions are pretty simple – as you open the in-built app, you will find a search tool where you type in the name of the podcast show you want to watch. Once you do that, you are taken to the homepage of the searched podcast, and you can choose from the list of episodes you want to watch. A relatively simple way to use, iPhone lovers are in for a treat!
2. On Android
By far, android phone users are of the highest percentage worldwide. Therefore, we must know how android users might also enjoy listening to podcasts. Just like iPhones, for android users, the built-in apps for Podcasts is Google Podcasts. It is present in most of the latest Android devices. You will also find certain apps, such as Pandora, iHeartRadio, TuneIn, and Spotify, that can be used to listen to a podcast.
If you are using an Android Phone, and you don't have any of these apps mentioned, it is time for you to explore the Playstore a bit and download one that suits your interest the best.
Google Play is the best and easiest way for Android listeners to enjoy this format of entertainment. Like iPhone users, Android users also get to download, save, rewind, and forward the podcasts they listen to. A version of it also exists in a website format, and those who would prefer to listen to it on their laptops can go ahead and do so without any hindrance.
3. On the Computer
Indeed, your phone is the best device to listen to a podcast, but sometimes your computer can be fun, too. Yes, it does come with the inconvenience of you having to sit in front of your laptop all the time, but other benefits might convince you otherwise to enjoy listening to these podcasts through your computer as well.
It gives you the liberty of exploring a bit of the podcast before you subscribe. The functions are the same as that in your phones – you will find the play option on the page of the podcast you have selected, and all you have to do is press the button, and the podcast starts playing.
There are some in-built directory apps like Spotify and iTunes that can be installed on your computer. You can open them and browse through the podcasts section to choose the one that interests you and start listening to it.
Where to Listen to Podcasts
Here are a few apps you can use to listen to podcasts:
1. RadioPublic
This is one of the most loved podcasts apps that Android, as well as IOS users, can use for free. It is quite convenient and quick and does not require having an account or even log in, for that matter. You can download the episodes of your favourite podcast shows and listen to them offline, too.
2. Pocket Casts
This app is an excellent podcast app for those who love a variety of podcasts. It also comes with additional benefits such as both light & dark themes and an excellent UI interface. The searching and filtering options are also quite helpful. The most noticeable advantages which people enjoy on this app are features like volume boost, trim silence, chapter navigation, variable speed, etc.
3. Stitcher
Stitcher is a free app for both IOS and Android users. This app allows you to search for a particular episode even if you don't want to listen to the entire podcast series. You can also create your playlist and take a subscription if you don't want the hindrance of ads.
4. Spotify
Most of us are well acquainted with this app to listen to music, but you must know that it has an excellent section of curated podcasts, too. You can even have your podcast listed on Spotify if you tie up with well-established companies.
How to Find a Podcast That Interests You
There are lots of entertaining podcasts out there but nearly not enough time. Moreover, it would help if you had a specific category about which you would like to listen to on these evolving podcast platforms. Google search is the easiest and quickest way to pick a niche like Crime, Featured, Relationships, Social Issues, etc. You can find the related top podcasts in these categories and explore them. You can also follow the same method in whichever built-in app you use to listen to your podcast and filter out the shows by typing in the category you are looking for. This helps narrow down your search and get a sorted podcast list based on your interests.
How to Subscribe to Podcasts
Subscribing to podcasts comes with a horde of benefits. Suppose there is a show that you have started to enjoy regularly. In that case, it is most advisable to subscribe to the channel, as the new episode gets auto-downloaded within minutes of it being published on the platform. Subscribing also helps in eliminating unnecessary ads between episodes. Subscribers also have an indirect way of increasing the popularity and ranking of a particular podcast show. Almost every podcast has this feature for its listeners, and it's quite beneficial.
Podcasts are not just for entertainment; they can be beneficial for educating, inspiring and motivating, too. There is an inexhaustive list of podcasts for the listeners out there. Hop on the train and enjoy your ride listening to your favourite ones!
Also Read:
Popular Podcast on Spotify You should Listen
Entertaining and Educational Podcasts for Kids
Parenting Podcasts That Every Mom & Dad Needs