What's In a 1200-Calorie Meal Plan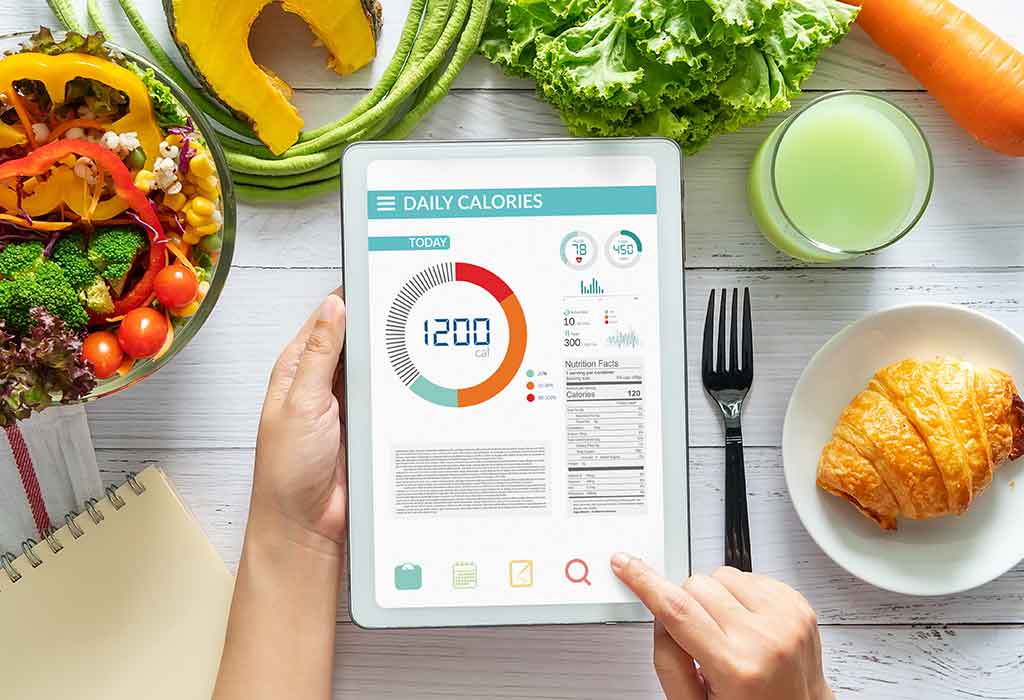 To lose weight faster, you have to lower your calorie intake significantly while keeping your nutritional requirements intact. The idea is to consume lesser calories than what you burn daily. The 1200 calories a day diet plan is restrictive enough, leaving no room for unhealthy or convenience food. There are a few variables to be considered before choosing your weight loss plan. The rate at which you burn calories might vary from person to person. Along with a healthy diet, a regular exercise regime is an effective catalyst in losing weight. Also, some people might need a less aggressive but sustained diet plan to see any visible change. Going on a strict diet regime is challenging because it demands you to exclude some of your favorite foods and look for healthier alternatives. Continue reading to find out how you can start your 1200 calories a day weight loss program.
Sample Seven-Day 1200-Calorie Meal Plan to Stay Fit
Usually, an average adult needs between 1600-3000 calories daily, depending on their age, sex, and activity level. If you aim to lose weight within a shorter span, you need to restrict your intake to 1200 calories a day while maintaining a balanced diet. It is important to keep the above-mentioned variable in mind while setting realistic expectations. We often make the mistake of comparing progress in terms of weight loss while on similar diets; however, our bodies might react to restrictive diets differently. Here is a weeklong 1200 calorie, low carb diet that might help take a step towards the right direction:
1. Day 1
A good start will be cutting calories in all meals.
Breakfast
2 large eggs
2 slices of whole-grain bread. Spread a tablespoon of olive oil over the bread.
Lunch
Two slices of whole-grain bread
3-ounce tuna (canned in water)
Low-fat mozzarella cheese 1 slice
1 tablespoon olive oil mayo
Snacks
Skimmed milk 1 cup
1 medium apple
Dinner
Grilled chicken 4 ounces
1 medium Idaho baked potato
1-1/2 cup green beans
2. Day 2
Continue keeping the calories low.
Breakfast
1 cup oatmeal
½ cup blueberries
1 tablespoon peanut butter
Lunch
2 slices whole-grain bread
2 ounce of low sodium turkey
1 slice of Swiss cheese
1 teaspoon mustard
1 cup skimmed milk
Snacks
6 ounces non-fat plain Greek yogurt
½ cup strawberries
Dinner
4 ounces salmon
½ cup brown rice
1-1/2 cup broccoli
2 teaspoon olive oil
1 tablespoon grated parmesan cheese
3. Day 3
Continue keeping the calories low but feel free to indulge within limits.
Breakfast
Simple breakfast consisting of ¾ cup bran flakes in a bowl
1 banana sliced
1 cup fat-free milk
Lunch
Make a sandwich using 1 mini whole-wheat pita bread
3 ounces of turkey breast
½ roasted pepper
1 teaspoon mayo
Mustard and lettuce
Serve with 2 kiwis and one stick of mozzarella string cheese
Snacks
Mixed nuts – unflavored and unsweetened.
Dinner
4 ounces broiled sole fish along with 2 sliced plum potatoes. Sprinkle with 2 tablespoons of grated parmesan cheese.
1 cup steamed broccoli along with 1 cup cooked couscous
Single-serve low-calorie ice cream for dessert
4. Day 4
On the fourth day, go for a 1200 calorie high protein, low carb diet to give you more filling meals.
Breakfast
1 cup fat-free cottage cheese
½ cup fresh pineapple
Lunch
Grilled chicken – 3 ounces
¼ cup bell pepper
¼ avocado
2 tablespoon salsa
¼ cup shredded lettuce
1 low carb wrap
1 medium peach
Snacks
¼ cup mixed nuts
2 tablespoons dried cranberries
Dinner
3 turkey meatballs
1/3 cup whole wheat pasta
1/3 cup marinara sauce
1 tablespoon parmesan cheese
2 cups spring lettuce
Add 1 teaspoon olive oil
1 tablespoon balsamic vinegar
5. Day 5
Add some seafood for the fifth day.
Breakfast
½ cup fast-cooking oats
Low-fat unsweetened soy milk
½ apple sliced of chopped
1 teaspoon honey
Pinch of cinnamon
Cook in the microwave
Lunch
Make a chicken salad using 4 ounces of shredded roast chicken- skinless
¼ cup sliced red grapes
Slivered almonds 1 tablespoon
1 tablespoon mayo
1 tablespoon Greek yogurt- unsweetened
Serve with lettuce and banana
Snacks
Dinner
Steamed shrimp – 4 ounces
1 baked potato
3 tablespoons of salsa
Unsweetened Greek yogurt – 1 tablespoon
3 cups steamed spinach
100-150 calorie ice cream bar for dessert.
6. Day 6
Add a little variety to your meals.
Breakfast
½ toasted English muffin
½ small apple, sliced
1-ounce low-fat cheese of any type, shredded
Microwave for 30 seconds on full power
Serve with unsweetened Greek yogurt 2/3 cup
Sprinkle with 1 tablespoon slivered almonds
Lunch
Tomato soup 1 cup
Sandwich prepared with 1 mini whole-wheat pita
3 ounces roast beef thinly sliced
Horseradish 1 teaspoon
Mustard
Tomato slices and lettuce
Serve with ¼ cup of hummus and 2 cups raw veggies
Snacks
1-ounce unsalted pistachios
Dinner
4 ounces poaches salmon
Prepare slaw using 1-1/4 cup of coleslaw mix
2 sliced scallions
1 tablespoon of rice vinegar
1-1/2 teaspoons olive oil
Add seasoning, spices, and herbs
Serve with an apple on the side
7. Day 7
Keep it fun but low calorie.
Breakfast
1 cup cheerios
½ cup berries
1 tablespoon slivered almonds
Unsweetened Greek yogurt 6 ounces plain
Lunch
Quesadilla made with a corn tortilla
Spread ¼ fat-free refried beans
Sprinkle 1 ounce shredded part-skim cheese
Top with salsa and a second tortilla
Microwave for 45 seconds
Serve with Greek yogurt and cucumber spears
Snacks
Whole grain bread spread with peanut butter
Dinner
3 ounces roasted pork tenderloin
Baked acorn squash 1 cup with a pinch of cinnamon
3 cups salad greens with half teaspoon of olive oil
Safety and Precautions
Since this kind of restrictive diet requires cutting down on significant amounts of calories, it is ideal to consult your doctor before you begin, especially if you're older or have any underlying health conditions. You might need to be mindful of certain psychological triggers and implications of weight loss too. This low-calorie diet is not appropriate for everyone since it becomes tricky to pack all the essential nutrients within 1200 calories. Weight loss becomes redundant if done at the cost of your overall health. It should ideally revive or maintain your core strength. If losing weight brings along symptoms like fatigue or constant hunger, it's time to rethink your diet plan. Therefore, read the labels thoroughly and consult a dietician if you have any doubts about tailoring the diet for you. While the 1200-calorie diet can be tried by many, some should steer clear of it:
Underweight people.
Women whose menstrual periods are interrupted because of being underweight or trying low-calorie diets.
People with eating disorders.
Pregnant and breastfeeding women.
Children and teenagers.
People who have nutritional imbalances and deficiencies.
People who have been advised not to try low-calorie diets.
A 1200-calorie meal plan can help some people reduce weight quickly and safely as long as they maintain a good intake of essential nutrients. While it is suitable for some, it may not be so for many. Such individuals should go for less aggressive diet plans for losing weight slowly.
Also Read:
2000-Calorie Diet Plan
The 3 Day Military Diet
Benefits and Side-effects of Very Low-Calorie Diet
?>