US Independence Day 2023 – Patriotic 4th July Instagram Captions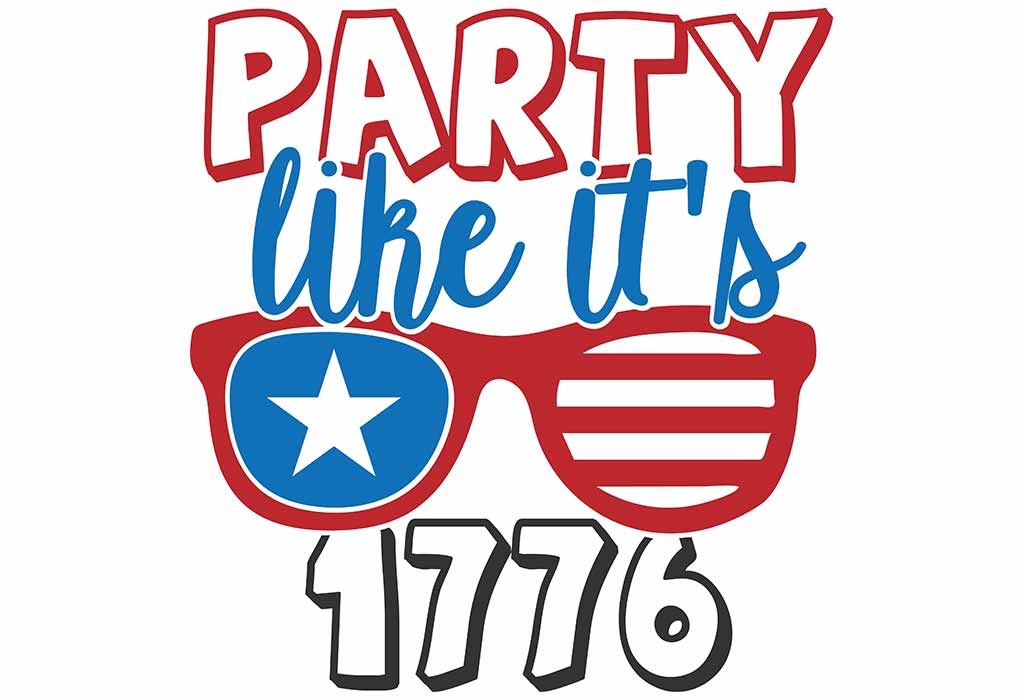 Fourth of July calls for parades, get-togethers, picnics, barbecue, games, fireworks, and more. There are plenty of ways you can connect with your family and friends on this day! You may have sent the invites already, and scribbled and altered several notes to make the party memorable. How about bringing cheer to your social media family, too? You can celebrate the spirit of freedom with them by sharing these cute, catchy, and funny Fourth of July captions! Share these with some stunning images, and keep the party going online as well!
Cute 4th of July Captions
Here are some cute Fourth of July captions to express your patriotism in only a few words.
Have a Yankee Doodle Day!
Red, White, and Crew!
My favourite colour is freedom.
I'm sparkling so hard; I could be a firework!
Red, wine, and blue.
The party doesn't start until I walk in, right?
Pretty sure I was a sparkler in another life.
If it involves friends, firework, and freedom — I'm in!
Snap, crackle, and pop.
Chill out with your grill out!
Funny 4th of July Captions
These 4th of July captions are not only funny but are also clever and witty!
Four score and seven beers ago.
I party like it's 1776.
I'm sorry, I can't hear you over my freedom ringing.
Did you hear the joke about the Liberty Bell? It will crack you up!
My dietary request for your Fourth of July BBQ is wine, please.
Liber-tea! The best kind of tea to drink on the Fourth of July.
Trying to apply for a professional Fourth of July party crasher position. Need references.
Red, white, and boozed.
It's not the Fourth of July until I'm holding a hotdog.
Pies, fries, and the Fourth of July!
U.S of Yay!
Star-spangled hammered.
Other Best 4th of July Instagram Captions for America
Here are some more captions you can choose from, to keep the celebration on!
One flag, One land, One Nation Evermore!
America sure knows how to throw a birthday party.
Don't mess with 'Merica.
Let freedom ring!
If you didn't grill, did your Fourth of July even happen?
Today, we all share the same sparkle in our eyes.
America because, where else?
Made in America.
I'm just living out the American dream!
Give me liberty or give me death.
Home of the free since 1776!
Food, Family, Fireworks, and Fourth of July. The four best F words ever!
Current mood – Cue the sparklers.
Born to sparkle!
Apple pie and fireworks and baseball and beer.
Talk about lit!
Red, white, and sparkly.
Sweet land of liberty.
June is already over? July-in!
Keep calm and sparkle on!
Red, White, and You!
Stayin' fly on the Fourth of July!
God Bless America!
Celebrate the little things, and the big.
I'm just here for the Barbecue.
Red stands for valour, white for purity and innocence, and blue stands for vigilance, perseverance, and justice.
'Merica, y'all!
Red, Might, and Blue.
Rosé in the U.S.A.
We're all living the American dream!
Young, wild, and free!
Three cheers to freedom.
Party like a patriot!
Talk about a glow up.
It's a party in the USA.
Free to sparkle.
Stars and Stripes!
Red, White, and Brew!
Bold Stripes, Bright Stars, Brave Hearts.
Fireball and Fireworks.
Home of the brave since 1776.
I like my coffee black and my tea in the harbour.
Bye, bye to my sweet apple pie.
Sippin' on liber-tea.
Baby, you're a firework.
Land that I love.
Flip-flops, Fireworks, and Freedom.
Too cool for British rule.
Freedom is not claimed; it's practised.
America's favourite holiday.
These captions are a short and sweet way to express your love for the United States of America, and can also be the means to wish your loved ones well, if you cannot meet them in person!
Also Read:
4th July Independence Day Craft Ideas for Kids
4th July (US Independence Day) Facts for Children
4th July Quotes, Wishes and Messages to Celebrate America's Independence