Uncertain About Getting Vaccinated Against COVID-19? Here Are Some Things You Must Know!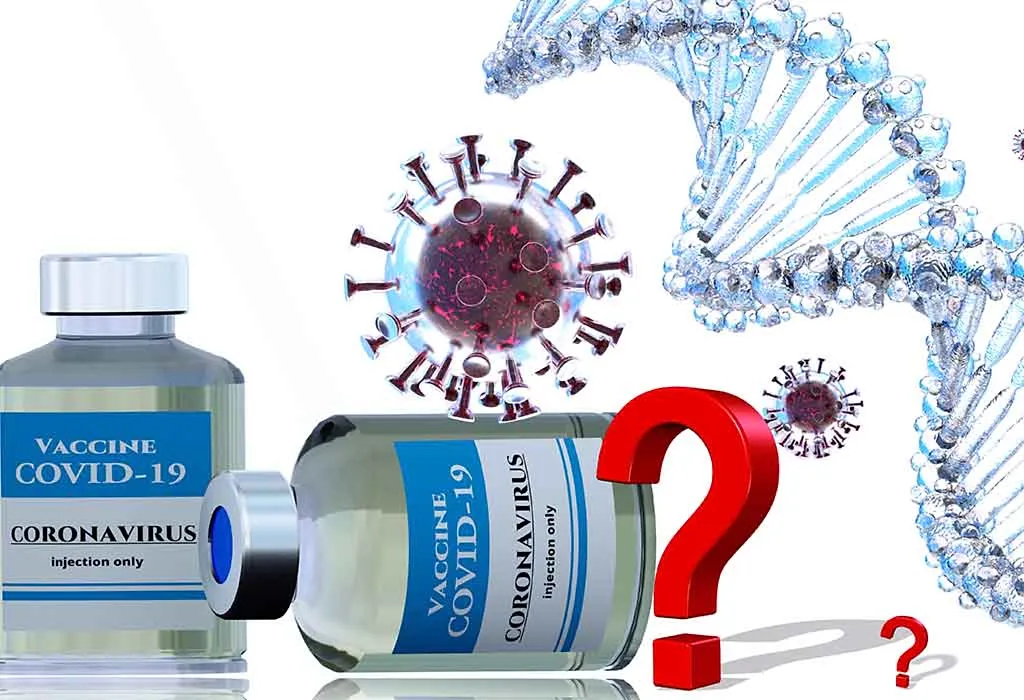 In this Article
Immunisation helps prevent many fatal illnesses. It is a proven way to reduce the risks of infectious diseases, or eliminate them completely by developing immunity. It is needed even more now when we are struggling through the COVID-19 pandemic. This spell of illness has been one of the longest in the world, and has led to millions of people being affected. However, people coming from different schools of thought have varied opinions on whether they should take the vaccine. Some, due to inaccessibility to proper information, also struggle to decide. The best way forward is to speak to your doctor and shun all the myths you may have come across so far. Prior preparation will also help you gain enough clarity before you consult your doctor, and so, we have tried to answer some questions you may have in this regard. Let's head to the FAQs about COVID-19 vaccinations.
Frequently Asked Questions About COVID Vaccination
1. Which COVID-19 vaccines are available in India?
The COVID-19 vaccine available in India are:
Covishield – Oxford-AstraZeneca vaccine, manufactured by Serum Institute of India
Covaxin – Manufactured by Bharat Biotech Limited
Sputnik V – Developed by the Gamaleya Research Institute of Epidemiology and Microbiology, Russia; manufactured by Dr. Reddy's Laboratories, India.
Currently, Covishield and Covaxin are widely available across the country, while Sputnik V is available only in a few cities.
2. Who can take the COVID-19 vaccine?
In India, anyone over the age of 18 can take the COVID-19 vaccine, except those who are allergic to any of the components of the vaccine.
Here's a quick brief on the ingredients of these vaccines. It is strongly recommended that you consult a physician before taking the jab, if you have critical health conditions and/or allergies.
Components in Covishield – Covishield consists of inactivated adenovirus with segments of Coronavirus, Aluminium hydroxide gel, L-Histidine, L-Histidine hydrochloride monohydrate, Magnesium chloride hexahydrate, Ethanol, Polysorbate 80, Sodium chloride, Sucrose, and Disodium edetate dihydrate (EDTA).
Components in Covaxin – Covaxin has inactivated Coronavirus, Aluminum hydroxide gel, TLR 7/8 agonist, 2-Phenoxyethanol, and Phosphate buffered saline.
Components in Sputnik V – It is an adenoviral-based vaccine and contains adenovirus serotypes 5 and 26, unmodified full-length S-protein, Tris(hydroxymethyl)aminomethane, Sodium chloride, Sucrose, Magnesium chloride hexahydrate, Disodium EDTA dihydrate, Polysorbate 80, Ethanol 95%, and water.
3. I am over 18 years old. When should I take the COVID-19 vaccine?
Everyone above the age of 18 should get vaccinated if they are not pregnant or breastfeeding, or are not allergic to any of the components of the vaccines. You must consult your physician if you have any pre-existing health conditions.
4. Why aren't kids being vaccinated against COVID-19?
Vaccines need to be evaluated for safety and effectiveness for kids. The vaccines available in India are being evaluated, and some clinical trials are underway, too. But, there is some time until they are approved for kids.
You may ask why kids are last on the list for inoculation. That's because they either show mild or moderate-severe symptoms, or they are asymptomatic due to the lesser expression of receptors the virus binds to in order to enter the immune system. This raises the risks of severe illness in adults more than in kids.
5. Do I need to take the vaccine after contracting the virus?
If you are not completely vaccinated, you need to get the jab as soon as possible. If, unfortunately, you contract the virus before getting vaccinated, Centres for Disease Control and Prevention (CDC) recommends waiting for 90 days (three months) at least, from the day you test positive.
Some experts state that the unavailability of data makes it difficult for them to give a medically-proven timeline. But, getting vaccinated three months after testing positive will allow the antibodies and immunity (that one has developed due to the infection) to fade away. CDC also states that those who have recovered from COVID-19 may have some natural immunity against the virus, but there is no evidence as to how long it will last.
Those who have recovered from COVID-19 but still have symptoms must consult their doctors and wait until the signs are gone.
If you've contracted the virus after you've been completely vaccinated, chances are, your body is ready to fight the virus and you will have mild to moderate-severe symptoms, which can be treated by a physician.
6. Do I need to take both doses of the COVID-19 vaccine?
Yes, you need to take both doses, as the first dose does not produce the immunity needed to protect you from the severe health effects of the virus. The second dose helps our bodies produce a large number of antibodies, and provides cell-mediating immunity. It also helps stimulate the memory cells for the body to remember the vaccine for a longer term, and produce antibodies if one is exposed to the virus again.
7. What are the side effects of COVID-19 vaccines?
These are the side effects of COVID-19 vaccines:
Covishield
Tenderness or pain at the site of the vaccination
Mild fever
Headache
Fatigue
Muscle pain (myalgia)
Chills
Joint pain (arthralgia)
Nausea
A general feeling of discomfort (malaise)
Blood clots (a rare occurrence)
Covaxin
Pain with or without swelling at the site of the vaccination
Mild fever
Headache
Fatigue
Body ache
Abdominal pain
Nausea and vomiting
Dizziness or giddiness
Tremor
Sweating
Cold
Cough
Sputnik V:
Mild fever
Muscle pain
Cough
Headache
Fatigue
Reactions at the injection site
Chills
Nausea and vomiting
8. How many weeks should I wait until the second dose?
The wait time for the three vaccines available in India differs. If you've taken the first dose of Covaxin, you can take the second dose within 28 to 42 days (4 to 6 weeks) after the first dose. If you've opted for Covishield, your second dose will be 83 days after the first jab. For Sputnik V, the timeline is 21 to 90 days (3 to 12 weeks)
9. What if I miss the time frame for the second dose? Can I still get the second dose, and will the vaccine be effective?
Currently, there is no data on the consequences of delayed COVID vaccine. Therefore, experts strictly recommend getting the second dose within the time frame.
10. Which vaccine should you go for?
All the vaccines provide some amount of efficacy against the virus. Therefore, you may go for any vaccine available near you. If you have pre-existing medical issues that may raise concerns about getting vaccinated, speak to your doctor to find the best way forward.
11. Am I 100% immune after being completely inoculated?
No, you won't be 100% immune to the virus after being completely vaccinated. The risk of contracting the infection remains, if you are exposed to the virus. The illness, however, would not be as severe as it could be in the case of a non-vaccinated person.
12. Can I take a different vaccine for the second dose?
No, you must take the same vaccine for the second dose, to help your body develop antibodies to fight the virus, if contracted.
13. What precautions should I follow after being completely inoculated?
A large population of our country is yet to be completely vaccinated. It is, therefore, best to continue taking usual precautions, such as wearing masks, maintaining social distance, avoiding large gatherings, etc., even after being completely inoculated. These precautions will help break the chain and reduce the risks of illness, since the virus is easily transmissible.
14. Can I skip the vaccine if I am on my period?
There is no risk at all in taking the vaccine during periods. Therefore, there is no need to skip it. But if you do, especially if it's the second dose, then ensure you take it within the prescribed timeline.
We hope these FAQs help you make an informed decision about taking the COVID-19 vaccine and protecting yourself and your loved ones. The COVID-19 vaccines can help us build immunity against the coronavirus and end the pandemic. Therefore, everyone should get completely vaccinated at the earliest.
References:
Also Read:
How to Talk to Your Child About Coronavirus Without Instilling Fear in His Mind
Toys and Games to Keep Kids Entertained During the Coronavirus Outbreak
How Is Multisystem Inflammatory Syndrome in Children (MIS-C) Related to COVID-19?