Trendy Half Up Half Down Hairstyles for Women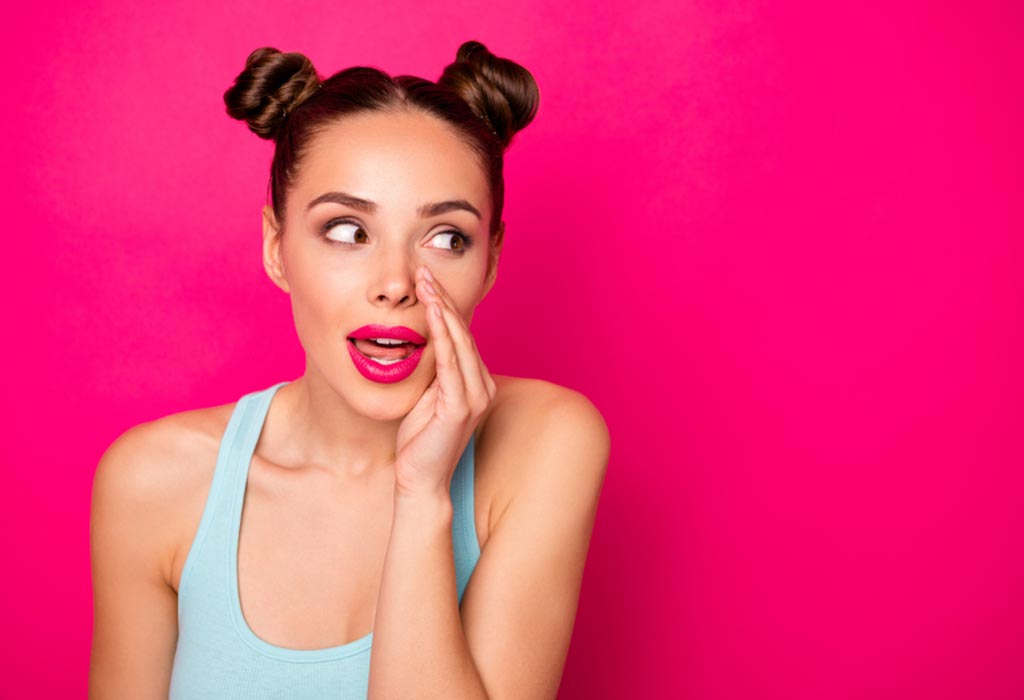 In this Article
Half-up half-down hairstyles help you seamlessly shift from casual to formal to fancy and are ideal for daily wear as well as posh occasions. These hairstyles are suitable for all hair lengths and types and make your hair look lush and flowy, elevating your whole look. They can make your hair look put together but also messy and trendy. Celebrities like Taylor Swift and Meghan Markle have rocked these hairstyles on the red carpet. You can even make these chic hairstyles more unique by accessorizing them with some pins or bows or by simply showcasing the natural texture of your hair.
Top 15 Half Up Half Down Hairstyles
Choosing the perfect hairstyle that fits your style and personality can be overwhelming when there are plenty of options. To make your selection easy, here are the top 15 half up half down hair styles for all hair types:
1. Pull Through Braid
While this hairstyle is called a pull-through braid, there is actually no braiding involved to make it. Take your hair to the back and make two ponytails, one below the other. Split the top ponytail into two sections and then bring them around the bottom ponytail. Keep repeating this till you reach the bottom.
2. Half Up Half Down Braids
The half-up half-down braids style is perfect for a more active look. Make a head full of stylish braids or knot the braids and tie up the top half. You can also choose to pin them up instead of tying them.
3. Half Up Half Down Bun
The half-up half-down bun is perfect for all hair lengths. Even if you have a sleek bob, you can try this hairstyle by knotting the top of your hair into a bun. If you don't have sufficient hair for a bun, you can even use some ponytail extensions.
4. Space Buns
This iconic hairdo is simple and trendy. Make two sections at the top of your head and make two mini space buns. This hairstyle is perfect for a 90s retro look. You can use a half-up half-down weave for longer hair.
5. Micro Braids
This hairstyle is perfect for keeping hair off your face, and you can whip it up in 5 minutes. Make two micro braids on either side of your temples or around your ears. Then pin the two braids into each other.
6. Three-Strand
If you have thick and voluminous hair, you can make a three-strand braid with the top portion of your hair. Take three large sections, braid them, and then loosely pull them apart for a fuller and elegant look.
7. Snatched Ponytail
The half-up half-down ponytail is a popular hairstyle, but you can make it chicer by making it a snatched ponytail. Take your hair from behind your ears to the center of your head and wrap it with a cool hair tie.
8. Sleek Ponytail
A popular 60s look that is trending again is the sleek half-up half-down ponytail wrapped with the ends of your hair. You can make it smoother and sophisticated with some shine spray.
9. The Mohawk Parting
This is the perfect half-up, half-down, curly hairstyle. Create a mohawk parting on your head, and tie it as a ponytail, bun, or braid. The parting should begin from the arch of your eyebrows to give your face a good frame.
10. The Tail
This simple hairstyle is classy and perfect for all occasions. Make a ponytail out of the top half of your hair, split it down the middle and then flip your ponytail through the hole.
11. Double Half Up Half Down
Section your hair near your crown, twist and pin it at the back and then repeat it with another section beneath it. Add bows for an elevated look.
12. Pearled Twist
Take the top portion of your hair, twist, and pin. Then repeat the twist and pin with the sides of your hair.
13. Half Up Half Down Twist
Take two sections of your hair from your temple, twist them, pin them to the other side of the head, and decorate it with a chain.
14. Center-parted Half Up Half Down
Part your hair along the center, take two sections from the sides of your temple and pin them back. Style your hair with some beach waves.
15. Twisted Fishtail
Take the sides of your hair back and twist them. Add a fishtail braid below the twist, and feel free to make it loose and messy, opting for a voluminous look. Add some beads or threads for festive occasions.
These trendy half-up half-down hairstyles are effortless for you to try at home and even use daily. Whether you have thick hair or greasy roots, these hairstyles are perfect for all textures and preferences.
Also Read:
Health Benefits of Coffee for Hair
Homemade Hair Masks for Gorgeous Hair
Amazing Benefits of Eggs for Hair