Top Keto Cookbooks to Refer to for a Low-Carb Diet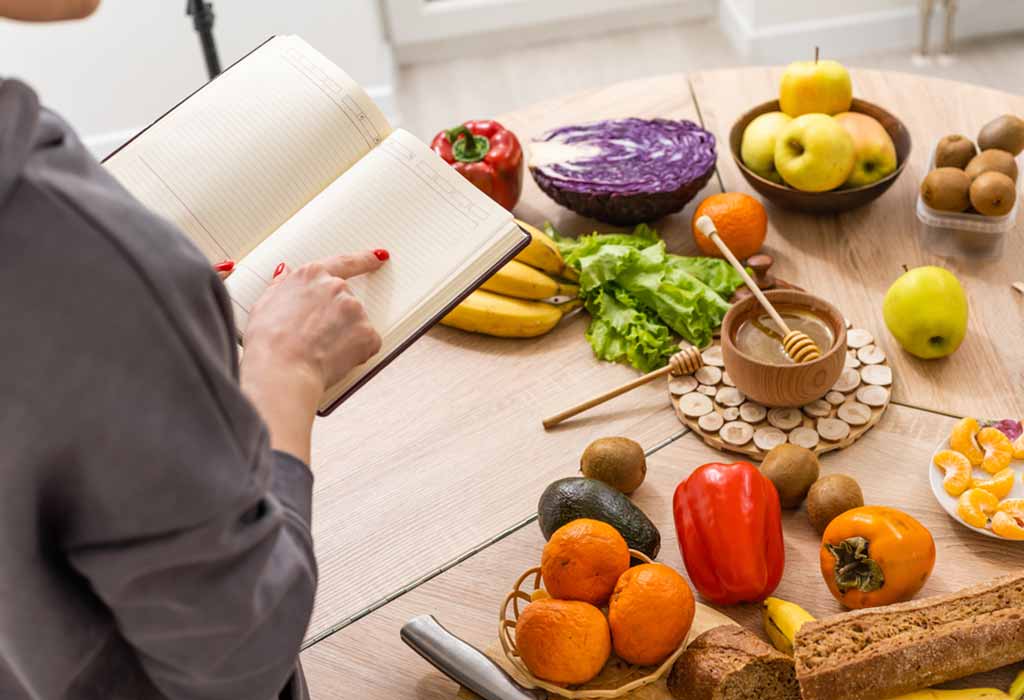 In this Article
The Keto diet has gained popularity over the years thanks to celebrities endorsing it and its results. The Keto diet is high in fat, limited amounts of protein, and almost no carbohydrates. What also makes it popular among people is that they indulge in meat, eggs, seafood, vegetables, seeds, nuts, fats, and oils. If you are intrigued by the diet and wish to learn more about how it helps in reducing weight, go through our list of keto diet books.
The Best Yet Easy Keto Cookbooks
Here are the best books available on the Keto recipes for all who seek to follow the diet:
1. The Keto Reset Diet Cookbook
This is a good keto book for beginners looking to understand the diet straight from one of the pioneers.
By – Mark Sisson
The book is for those looking to lose weight by following the keto diet. It contains 150 ketogenic recipes, which are high-fat and low carb, that helps in boosting weight loss. It is loaded with the basics of the diet, practical tips, and frequently asked questions that clarify myths around the topic. This masterpiece by Mark Sisson will be referred to repeatedly by Keto followers for its recipes that are easy to follow and delicious.
2. Rocco's Keto Comfort Food Diet
The comfort food diet is a simple keto cookbook for those who would honor their love for food while still sticking to the restrictions of keto.
By – Rocco DiSpirito
The book shows how to prepare your new keto comfort foods to ease the slow onset of monotony that comes with new diets. It guides you through a three-day cleanse followed by a 21-day low carb, low-calorie plan to switch to keto and eventually transition into a permanent lifestyle. The book's appeal is that it is compelling even to the hard-core lover of carbohydrate-rich foods. It transforms classic delicacies into keto-friendly dishes.
3. The Keto Diet-The complete Guide to a High-Fat Diet
If you're looking for a keto meal prep book with the best meal plans, then this is the one!
By – Leanne Vogel
Vogel's approach to the book acknowledges that people's eating styles are varied, including even those in the keto community. Since there is no one-size-that-fits-all, the text is full of valuable resources such as foods to add and foods to avoid, and replacements that go easy on the newbies. The meal plans are done based on the needs of the individual, and there are no fixed plans that must be adhered to. Its 28-day meal plans are perfect for getting anyone through a month of Keto eating.
4. Simply Keto
One of the simplest ketogenic cookbooks around with efficient tips.
By – Suzanne Ryan
In the book, Suzanne describes her journey with the keto diet and lost 40 percent of her body weight which is about 100 pounds! Most people who are drawn to ketogenic diets do it for the weight loss benefits. While the diet is challenging because of how far one has to go from the norm, the results are accurate. The book speaks intimately with the readers offering useful, practical tips that come straight out of the author's experience. There are also lots of useful FAQs along with meal plans and shopping tips.
5. Ketogenic Diet the Step by Step Guide For Beginners
This is probably the best book for beginners on Keto diet out there.
By – Jamie Ken Moore
If there's one book recommended for absolute beginners to the keto, it is this step-by-step guide! The book details basics of the diet and breaks it down into step-by-step guides that beginners can easily grasp. Overall it is text-heavy and dense on resources rather than recipes. Its 28-day meal plan offers many easy high-fat and low-carb recipes that beginners will find easy to follow. The book also does a great job selling the keto diet to newcomers as it walks them through the benefits, how it works and why it works.
6. Craveable Keto
This book is the best guide for those who love experimenting with food to develop something new every time.
By – Kyndra Holley
Craveable keto encourages you to try out new recipes, so you develop a genuine craving for the food. It is perfect for those who have been following the diet for a while and are looking to expand their horizons. The author details more than 130 new whole-food recipes that are great for beginners and long-term adherents alike. You will also find helpful anecdotes, meal plans, and suggestions for experiments. Holley's approach is unique as she discusses spices, reducing waste, and cost-cutting on the keto diet.
7. Ketotarian
For those looking for a vegan keto book, this is an excellent guide to the keto diet.
By – Dr. Will Cole
A common side effect experienced by beginners to the keto diet is constipation and the 'Keto flu' brought about by the sudden decrease in fruits and vegetables along with carbohydrates. Dr. Will offers extensive explanations about the keto and vegetarian diets and how to work around the problems faced by those new to keto. The book also contains 75 delicious recipes to try, along with excellent advice on intermittent fasting, finding a sweet spot for incorporating carbohydrates and stress management.
8. The Easy 5-Ingredient Ketogenic Diet Cookbook
When you're looking for fast and easy recipes to add to your collection of keto foods, then this is the book to pick.
By – Jen Fisch
Most people are attracted to the keto diet because of the evidence-based results on weight loss, improved lipid profiles, and improved blood sugar levels. Many steer away from it because of the compliancy needed to stick to the zero-carb diet. Jen's book simplifies the complex-sounding diet and gives delicious recipes made out of commonly found ingredients. While You can whip up many of her recipes in under 30 minutes, some don't need any cooking at all. The simple recipes make it easier to maintain the keto diet.
9. Healthy Keto Air Fryer Cookbook
The air fryer keto cookbook contains recipes that can be prepared using your air fryer.
By – Aaron Day
Your air fryer can still be super useful even after you take up keto. Follow more than 100 recipes from this book to whip up snacks, delicious dinner, and even desserts using only your air fryer. The author offers advice on staying on the keto diet and losing weight, along with the best ways to adapt your air fryer to prepare keto meals.
10. The Keto Carbs Cookbook
The keto carbs cookbook is a much-needed relief for carb lovers.
By – Elisa Silva
While keto is a fantastic diet for losing weight, you will have to cut carbs entirely for it to work. However, the author describes ways to tweak the diet to keep all your favorite carb-rich snacks around. The variants described in the book continue to maintain ketosis and stay on the weight loss plan without missing out on your favorite dishes.
Whether you are a beginner to the keto diet or have been on it for a while, these books will help you with more ideas to expand your horizons. While some books are great for beginners, the others are written for those looking for new recipes and ideas to prepare delicious meals with the help of keto recipe books.
Also Read:
Tips to Figuring Out Perfect Diet Plan For Weight Loss
Fat Burning Foods to Include in Your Diet for Losing Weight
Healthy Drinks to Consume for Guaranteed Weight Loss