Top 8 Foods That Will Heal and Soothe Your Dry Skin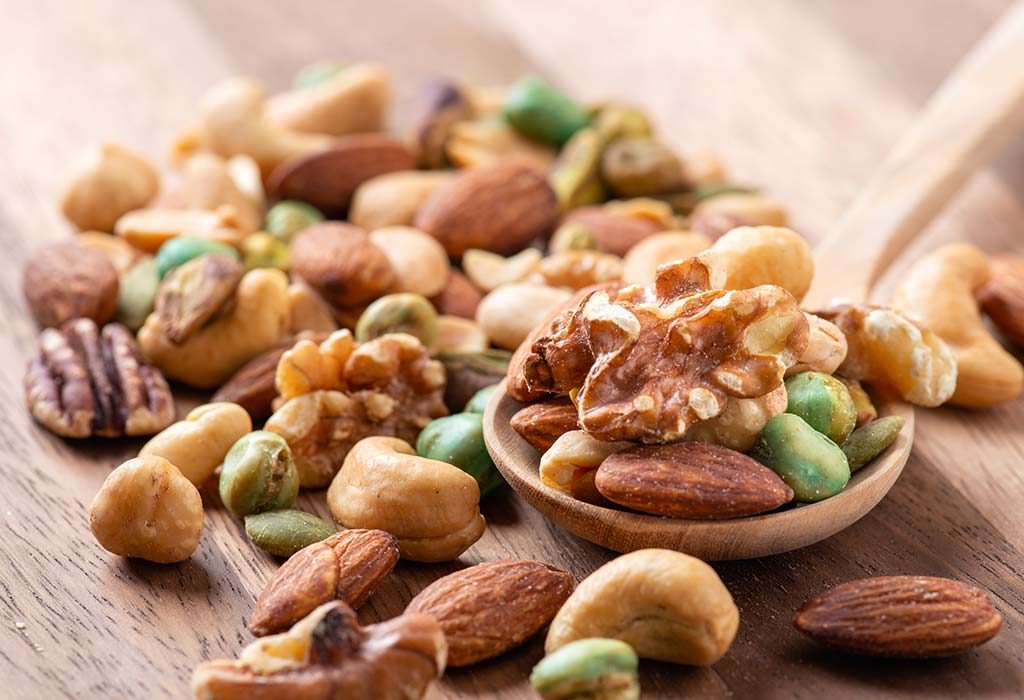 In this Article
Food not only provides us with nutrition, but it also keeps various ailments and health conditions at bay. When there is a dearth of nutrition in the body, you can suffer from various health issues or conditions, and one of the most common issues is dry skin. What goes inside you can have a significant effect on how your skin behaves and looks. Therefore, if you are battling this skin condition, you can try incorporating certain food items in your diet to soothe your dry skin. If you wish to learn about all these foods in detail, we recommend that you go through this article!
Best Foods to Cure Dry Skin
Let us take a look at some best foods that can help you have beautiful and healthy skin:
1. Pomegranates
Pomegranate is one of the best fruits for dry skin as it provides hydration to the skin cells and also helps in flushing out toxins from the body. Being rich in vitamin A and C, pomegranate contains a high amount of water and other essential vitamins and minerals. It also helps in reducing itching and inflammation and it also aids in improving the elasticity of the skin. This fruit is also loaded with anti-microbial, anti-inflammatory and anti-bacterial properties, which help in maintaining good skin health.
How to Use It
Include half a cup of pomegranate in your daily breakfast meals.
Alternatively, you can mix pomegranate oil with olive oil and apply it on your skin. Leave it on for 15-20 minutes and wash it off with warm water.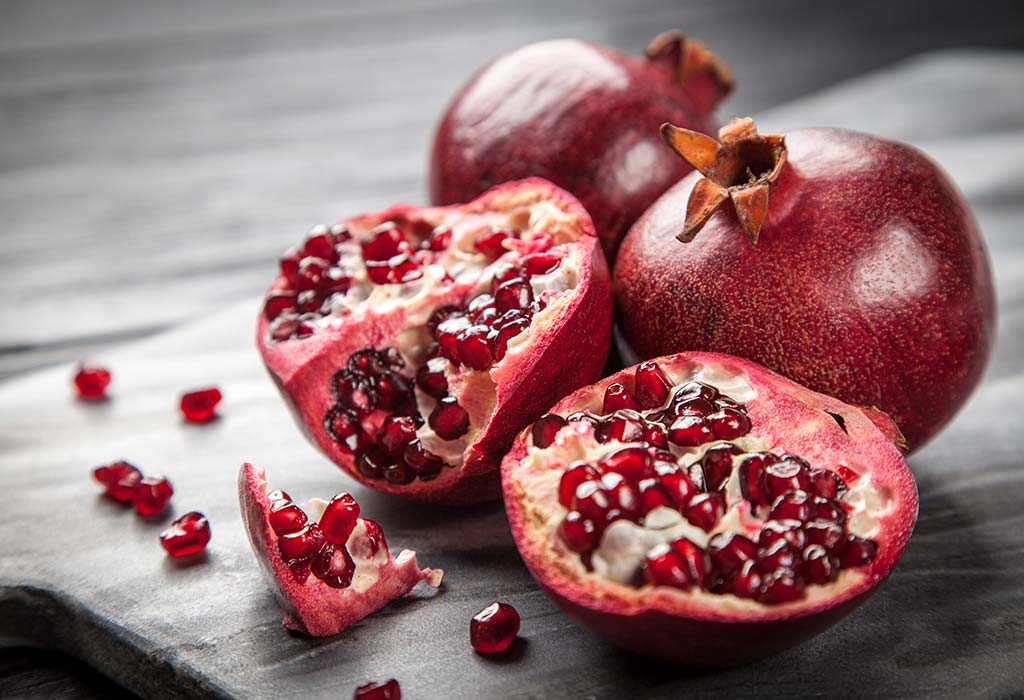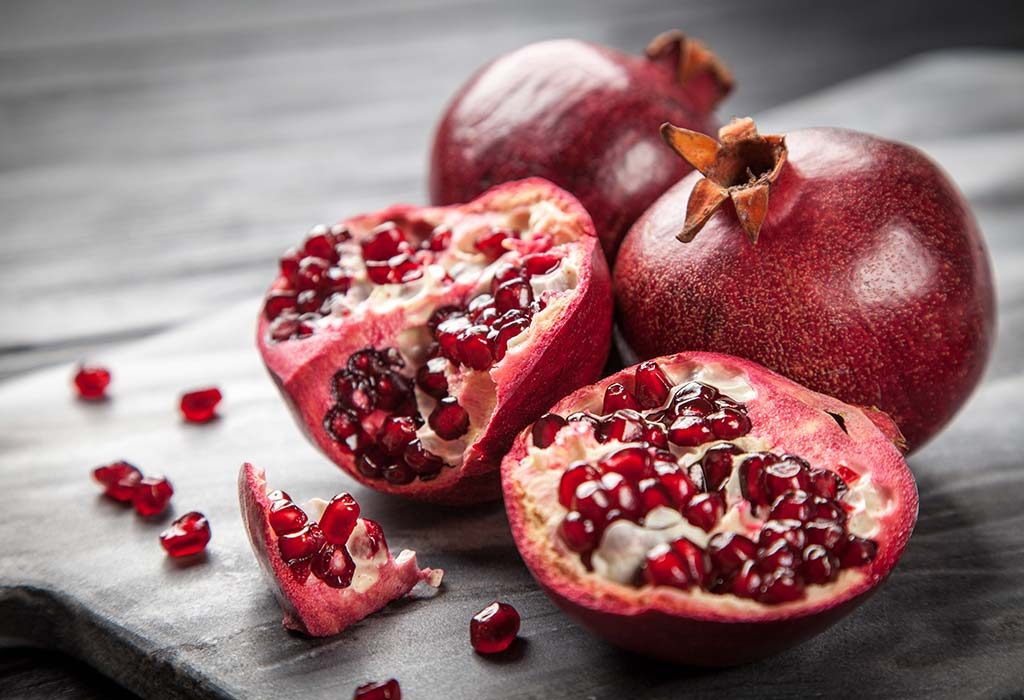 2. Eggs
One of the most effective foods to prevent dry skin is eggs. Eggs are loaded with fat-soluble vitamins that are beneficial in maintaining the membrane integrity of the skin cells. Eggs are also power-packed with vitamin A, D and E, omega-3 and omega-6 fatty acids, protein, folate and other such vital nutrients which benefit the skin. Never discard the egg yolks when you are having eggs because the yolk contains the maximum nutritional content your skin requires.
How to Use It
You can consume one or two eggs for breakfast every day. Have them in boiled, poached, single-fired, scrambled or in any other form.
Apply egg yolk directly on the skin for 10 to 15 minutes, and wash it off with lukewarm water.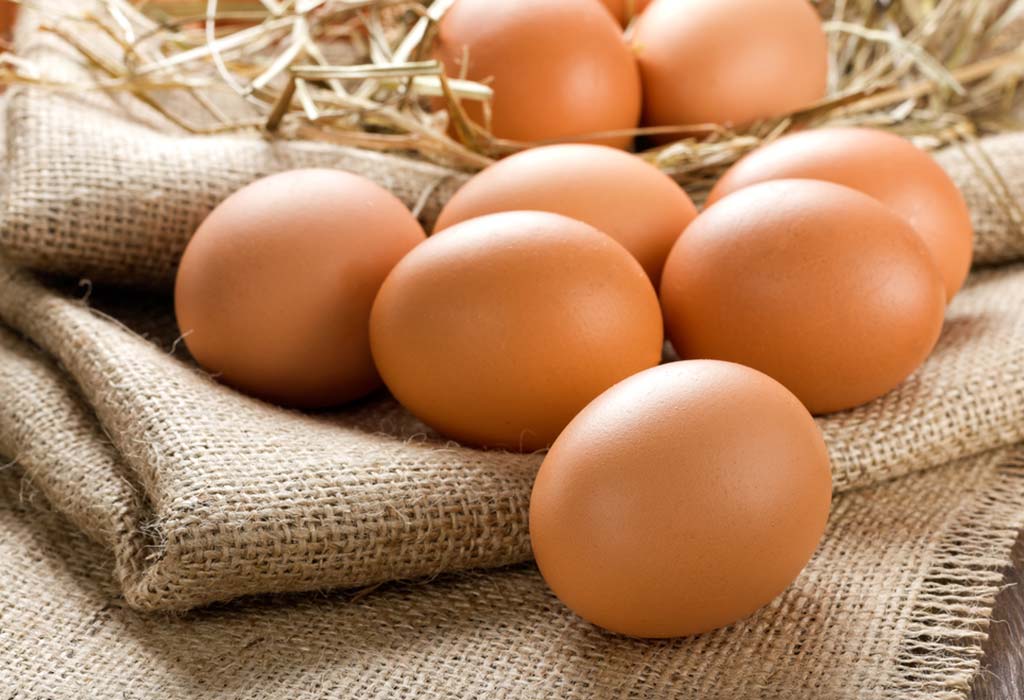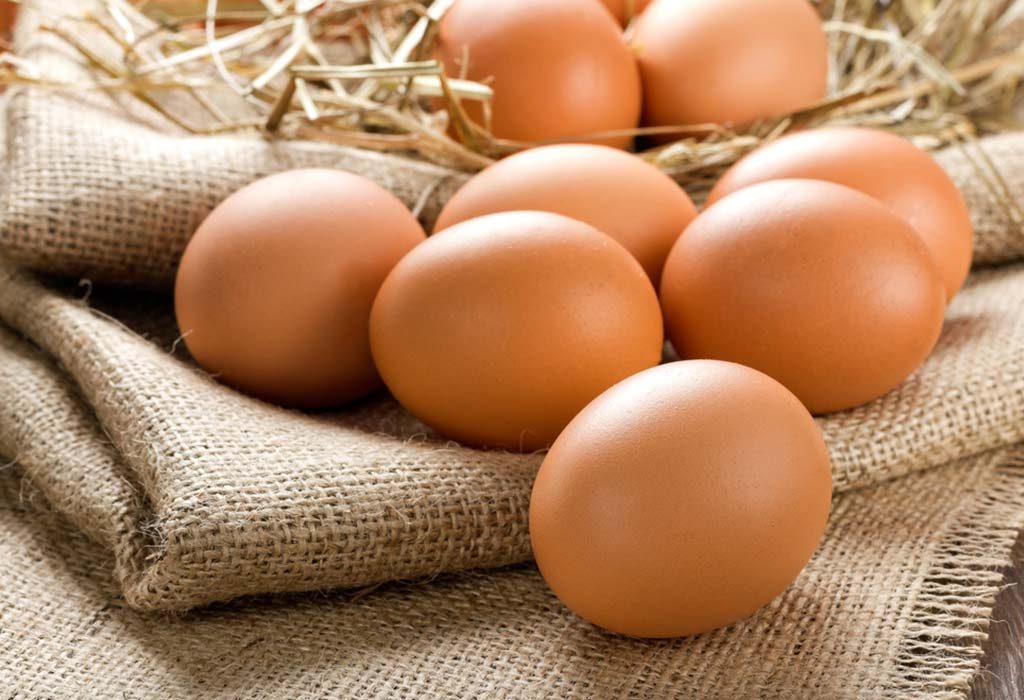 3. Leafy Green Vegetables
If you wish to alter your diet for dry skin, then you must make sure to add ample amounts of green leafy vegetables in it. Such vegetables include cabbage, broccoli, spinach, kale, etc. These kinds of veggies contain calcium, magnesium, folic acid, iron, vitamin A, B, C and K, dietary fibre and many such essential nutrients. The presence of all such nutrients help in improving blood circulation, healing itchy and dry skin, soothing the skin and also removing toxins from the body.
How to Use It
You can stir-fry, blanch, boil, steam or cook these vegetables in any way you like.
You can also have them in a main dish, salads, soup, or even in your sandwiches.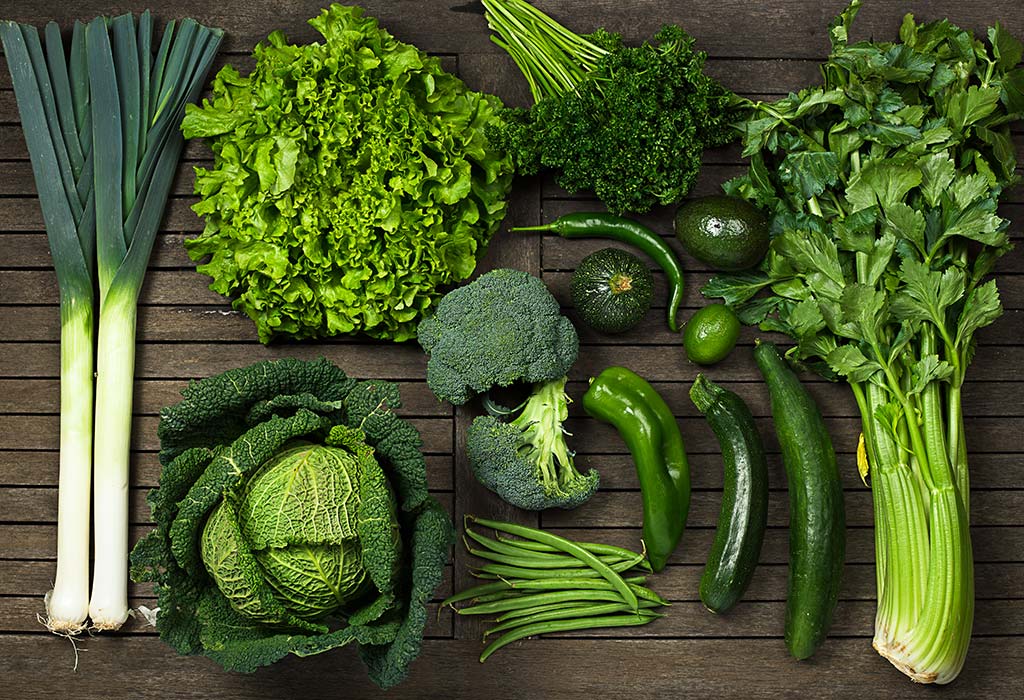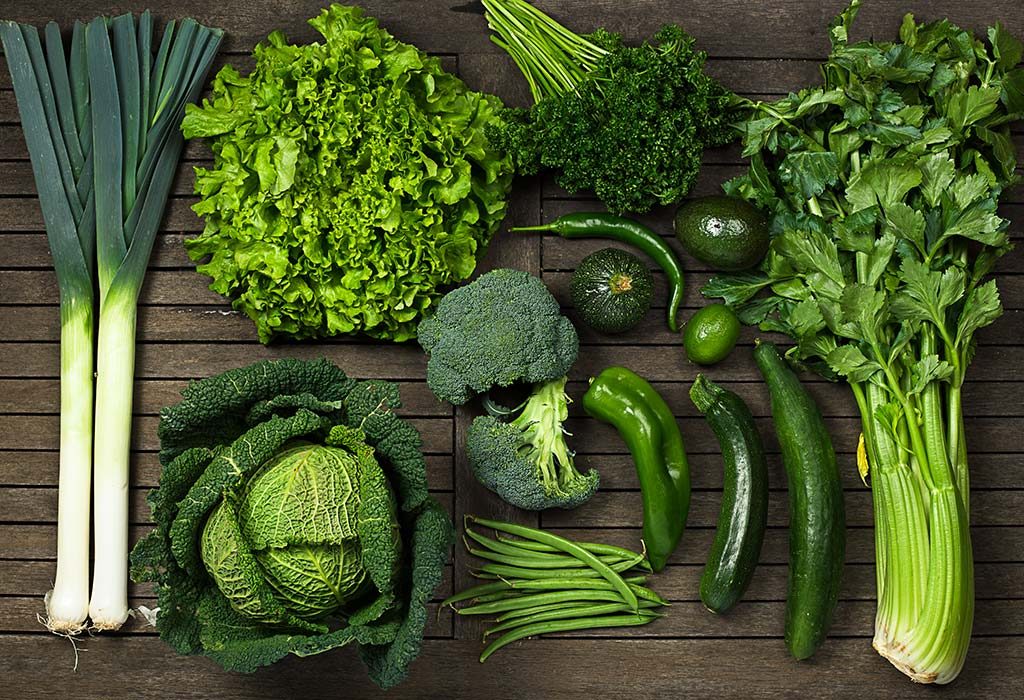 4. Sweet Potato
If you are looking for vegetables to heal your dry skin condition, well, one of the most effective veggie options is sweet potato. Sweet potatoes are power-packed with phosphorus, biotin, potassium, copper, carotenoids, vitamin A, B1, B2, B3, B6 and also a good amount of dietary fibre. All these nutrients lend this vegetable antioxidant and anti-inflammatory properties which not only help in soothing the skin from within, but also in flushing out the harmful toxins from the body.
How to Use It
You can eat a sweet potato in boiled, sautéed, grilled and various other forms.
You can grate and squeeze the juice and mix it with honey to make a face pack to soothe dry skin.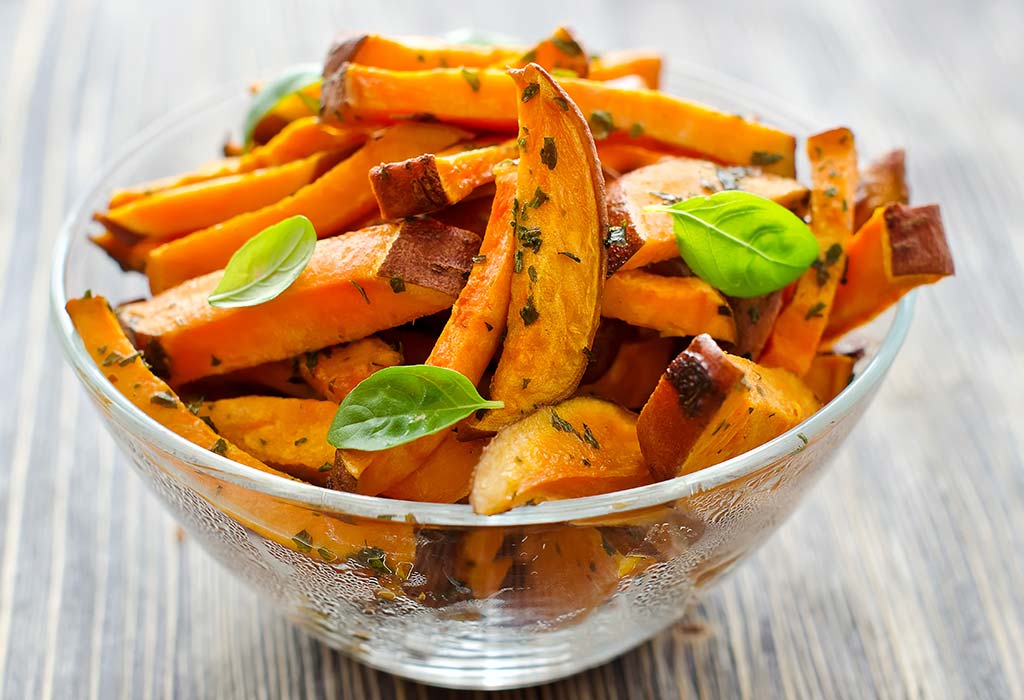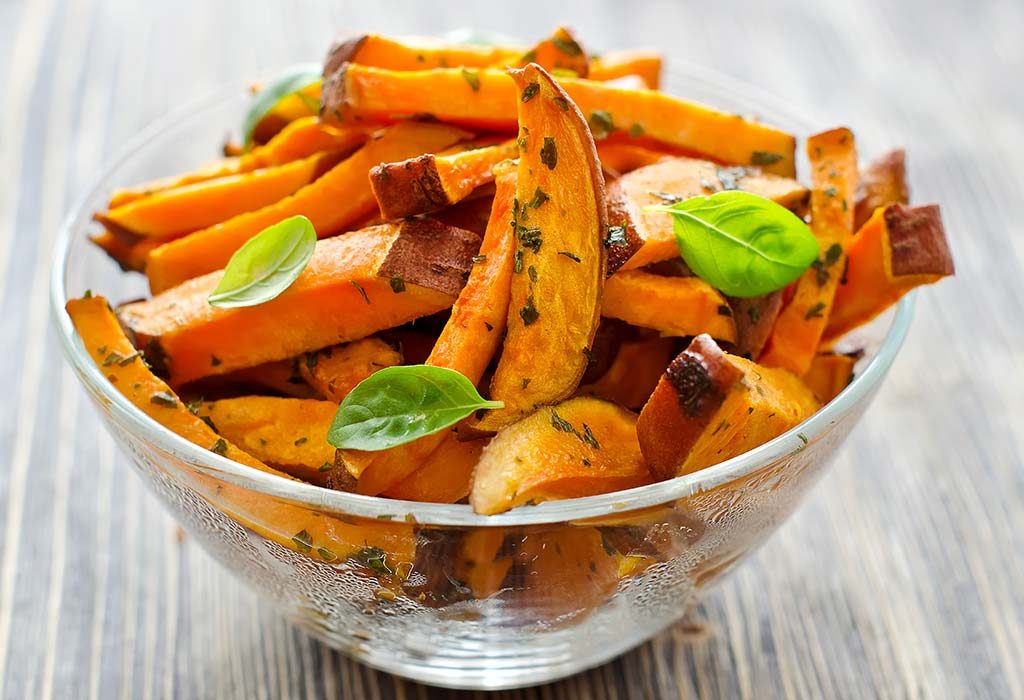 5. Nuts
Cashew nuts, walnuts, almonds, pistachios, hazelnuts and other kinds of nuts are laden with EFAs, or essential fatty acids such omega 3 and omega 6 along with other vital nutrients such as calcium, potassium, zinc, iron, copper, phosphorus, magnesium, vitamin B and E, etc. All these nutrients help in hydrating, improving the blood circulation and maintaining the integrity of skin cells.
How to Use It
Soak a handful of mixed nuts in water overnight and have them with your breakfast.
Make a paste with some soaked almonds and milk, and apply this to your face for 15-20 minutes. Wash it off with lukewarm water for healthy skin.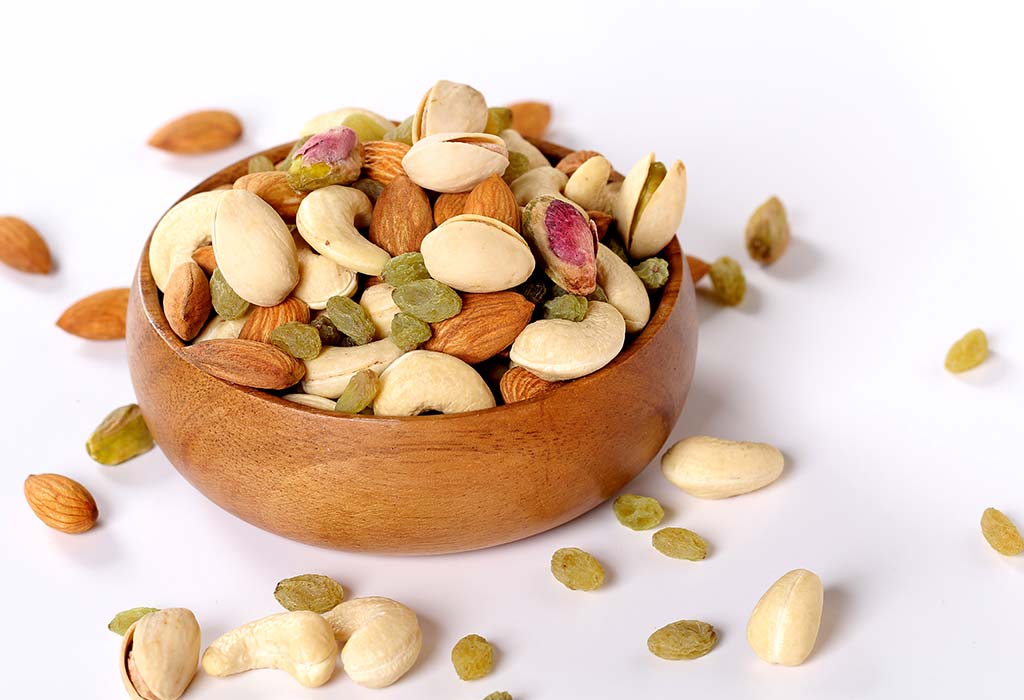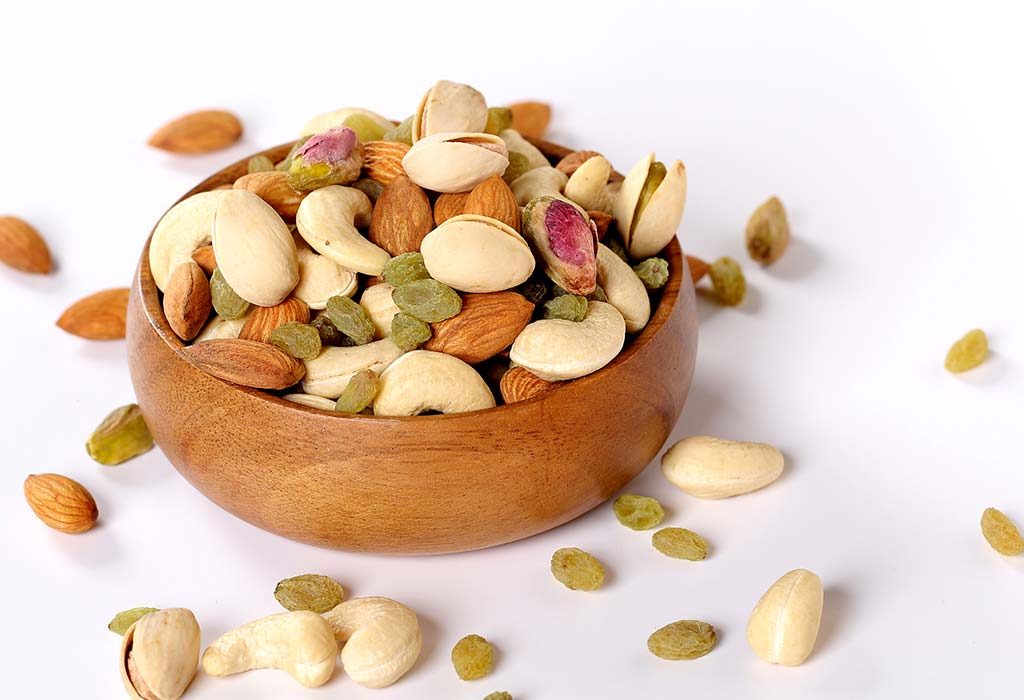 6. Chamomile Tea
Looking to combat dry skin issues? Try sipping fragrant chamomile tea. This tea contains chamazulene and alpha-bisabolol, two anti-inflammatory compounds that help in soothing dry skin. Also loaded with vitamin A, iron, magnesium, calcium, sodium and other such nutrients, it offers antioxidant properties to this tea which help in getting rid of toxins from the body and in the proper functioning of the cells of the body. Because there is a good amount of water in this tea, it helps in providing hydration to the cells too.
How to Use It
Sip a warm cup of chamomile tea instead of your regular tea or coffee. You can add honey, lemon or ginger to make the tea more flavourful.
Use soaked tea bags over your skin by rubbing them in. You can also add a few tea bags along with some honey and coconut oil in your bath water for smooth and soft skin.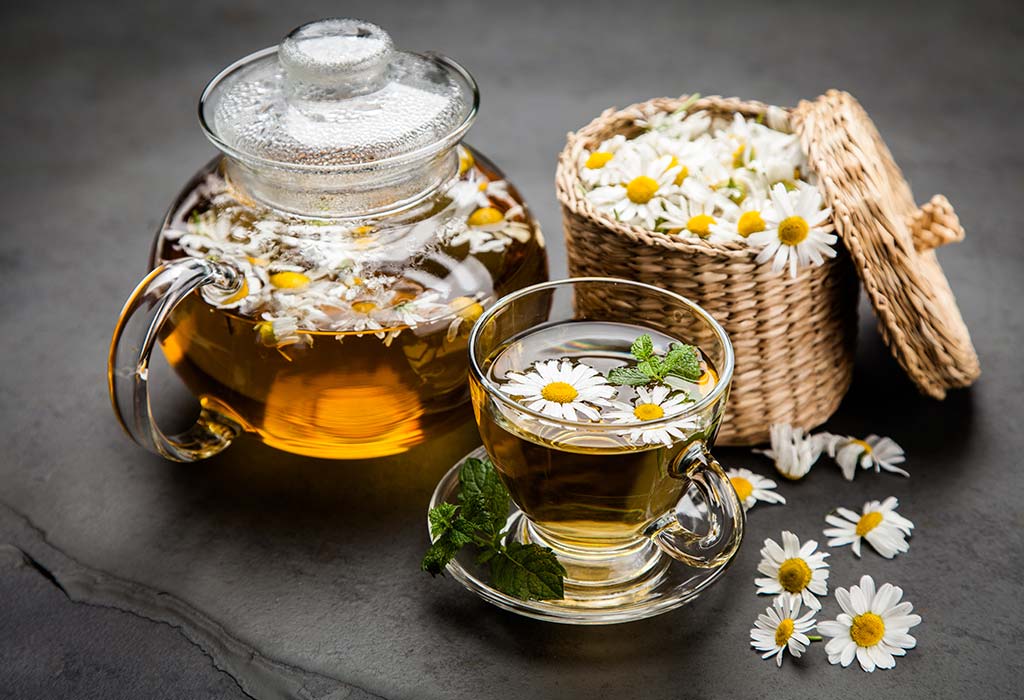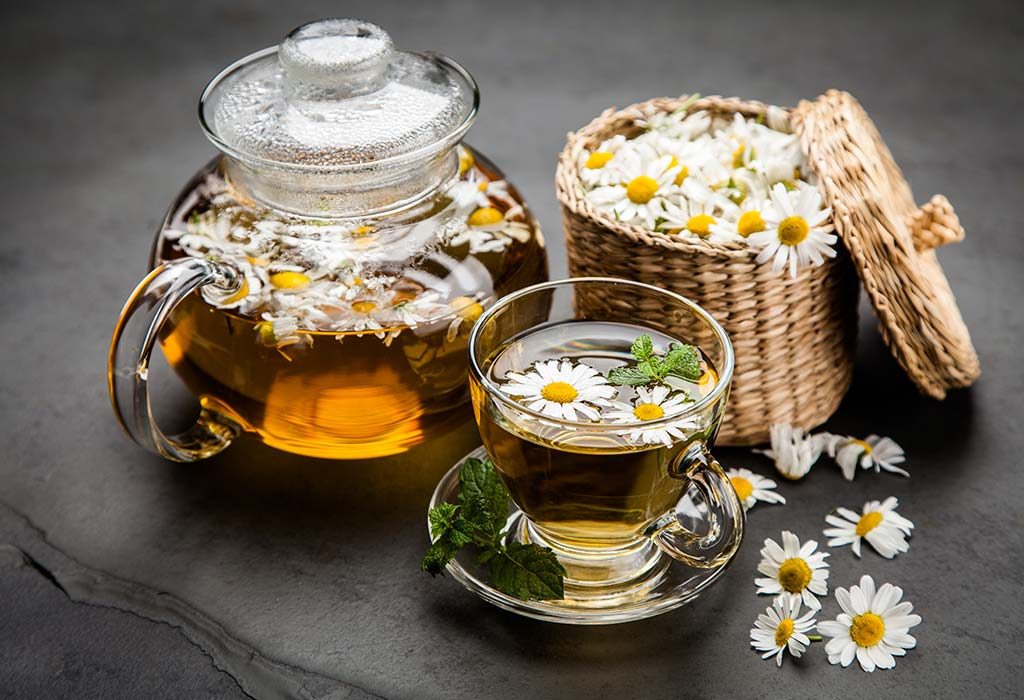 7. Cucumber
Cucumbers contain high amounts of water, which makes them one of the best foods for fighting the dry skin condition. Cucumbers also contain silica, which is an important part of muscles, ligaments, cartilages, tendons and bones. Cucumbers are also loaded with vitamin A, C and K, potassium, calcium, folate, etc., which make it an ideal food for dry and parched skin.
How to Use It
Eat cucumber in its raw form by adding some lemon juice, salt and pepper.
Grate and extract the juice of cucumber. Add honey and aloe gel in it to make a face pack. Apply it on the face and neck for 20 minutes, and rinse with cold water.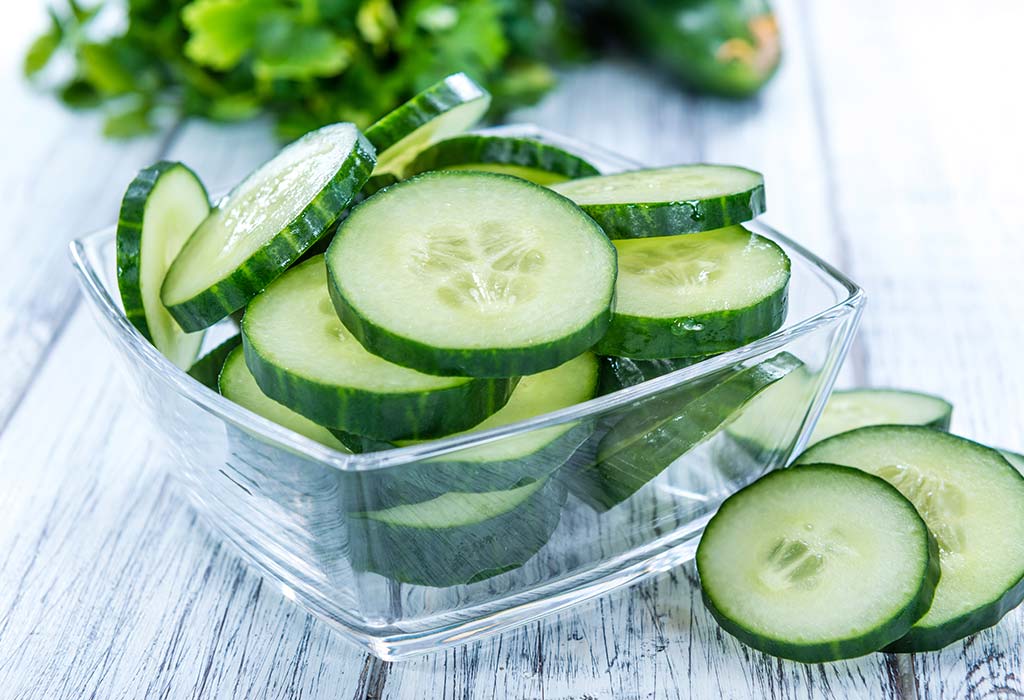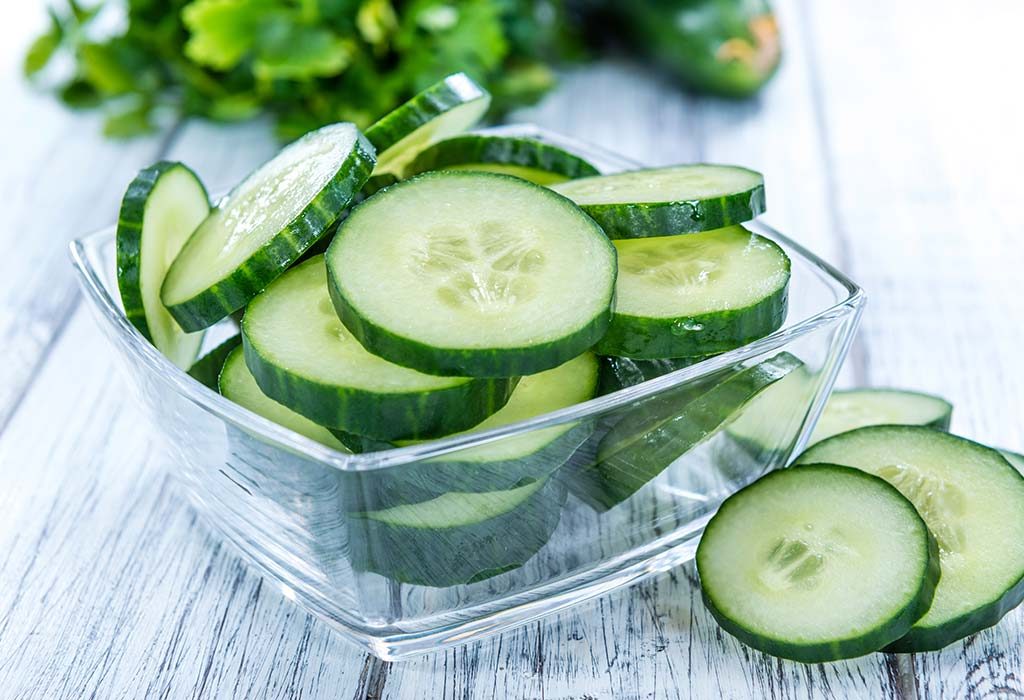 8. Fish
If consuming a non-vegetarian diet is not an issue, adding fish to your regular diet is a great way to ward off dry skin. Fish is loaded with EFAs, or essential fatty acids that help in removing toxins from the system, reducing inflammation and also locking moisture in the body. Fish are also a great source of vitamins, minerals and protein that aid the proper functioning of the cells, thus protecting the skin from flaking and drying.
How to Use It
Steam, sauté, grill or stir-fry fish. Include them in your salad, pasta, main course or eat them as appetisers.
Consuming fish oil capsules is also a good option, especially for people who cannot eat fish.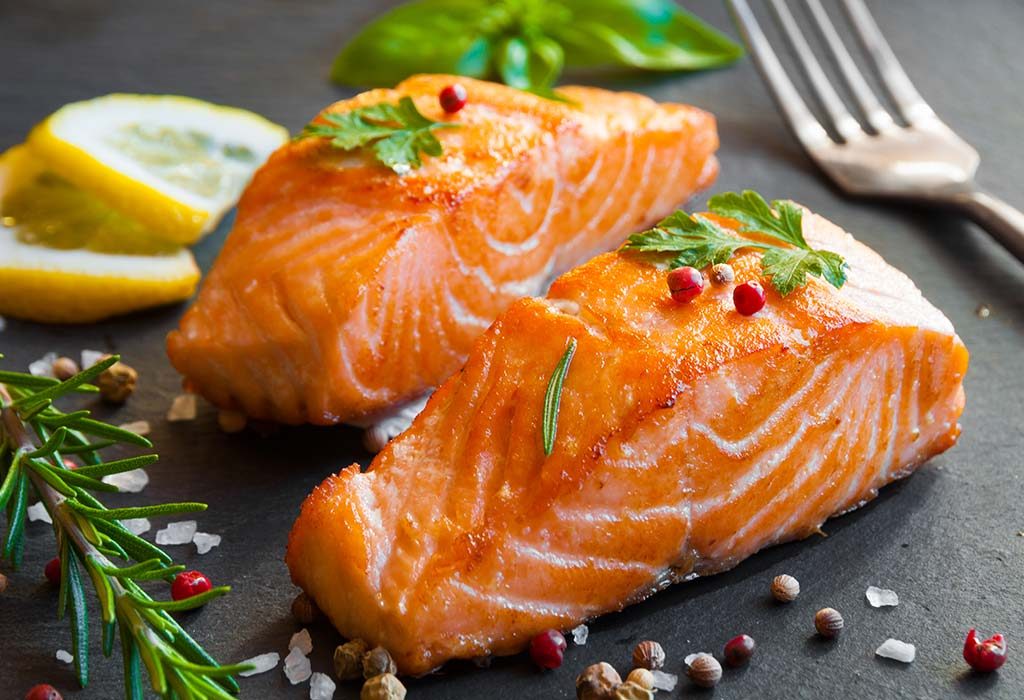 Things to Remember
Here are some tips that you should remember to battle the dry skin condition:
Drink an ample amount of water.
Do not consume large amounts of alcohol as it can lead to dehydration, and thus, dry skin.
Get good sleep on a regular basis.
Avoid stress as much as possible.
Use a good moisturiser to provide moisture to the skin. Use a cream-based moisturiser instead of a water-based one.
Consult a doctor if you are not able to manage your condition.
Try including some of these food items to hydrate and nourish your skin from within. A diet rich in these food items is a great way of having skin that is not only radiant, but also soft and supple!
Also Read:
Best Foods to Eat for Healthy Skin
Amazing Benefits of Tomatoes for Skin
Fruit and Vegetable Juices for Glowing Skin