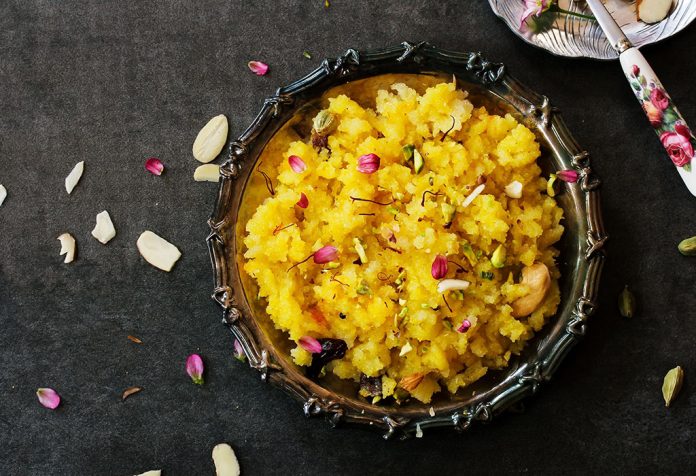 Colours, dance and happiness are what define Holi in its entirety. With the entire family gathering together, conversations and food preparations are aplenty. Including some great Indian sweets for Holi in your meal preparations is a great idea. These can be used as desserts or snack items or just be munched on as and when needed.
Lip Smacking Holi Desserts Recipes to Make Your Day Special
If you're craving some popular Holi desserts but want the special touch to them, here are some great recipes that can help you make them right at your home.
1. Laddoos Made From Grated Coconut
Every festival tends to have its own version of a laddoo that defines it very well. And Holi is no different with its extremely popular coconut laddoos.
Total Cook Time: Around half an hour
Servings: Approximately 10 laddoos
Ingredients
How To Make

Start by taking a pan and adding some ghee to it. Heat it up and follow that with some milk and grated coconut. Mix this together properly and allow it to heat well. Finally, add the cardamom powder and keep mixing and stirring it once in a while. Let it cook on low heat.
As the combination starts to thicken, keep stirring it constantly. This will separate the fat from the mix on the sides. Once this happens, turn off the stove and pour the mixture into a bowl. Allow it to cool down.
Later, begin rolling laddoos from that mixture as small or large as desired. Spread the dry fruits and more grated coconut in a plate, and roll these laddoos in it. These can then be stored in a refrigerator for later consumption, too.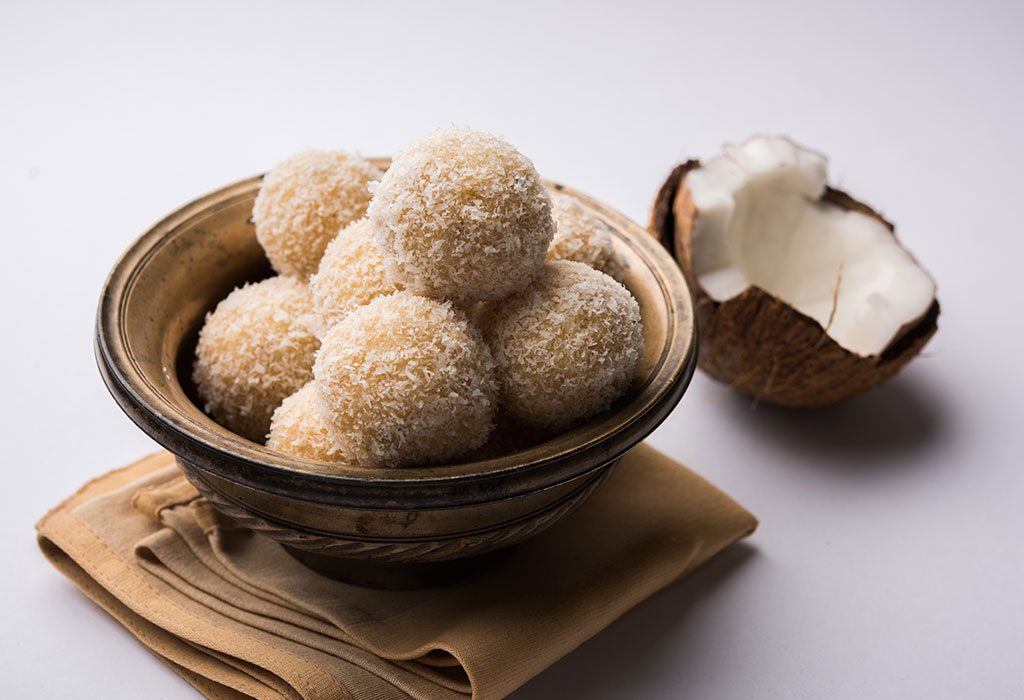 2. A Syrupy Malpua
No Holi celebration is ever complete without one of the favourite Sindhi Holi sweet dishes of all time. Malpua has found a fan following across the nation and with good reason.
Total Cook Time: Approximately an hour
Servings: About 6 malpuas
Ingredients
Pistachios, 2 tbsp
Kesar
Sugar, 250g
Milk, 0.5L
Baking powder, ½ tsp
Rava, 100g
Khoya, 50g
Water, 0.5L
Ghee, 1 cup
Green cardamom powder, 1 tsp
Fennel seeds, 1 tsp
Maida, 200g
How To Make
Start by preparing the sugar syrup first. Take a pan with some water and heat it. Follow up with sugar and stir it to dissolve completely. Add a few teaspoons of milk and stir again. A thick layer will rise on top which should be scooped off with a spoon. Turn off the stove once the syrup thickens.
In another bowl, prepare the batter by mixting together milk, cardamom powder, fennel seeds, baking powder, khoya, rava and maida. Make sure the batter is liquid enough to be poured easily. Allow it to sit for a while.
Now add some ghee to the pan and heat it on a low flame. Pour a large spoonful of the mixture on the pan and spread it circularly. Let it cook until it gets a brownish shade. Once cooked, take it out and place it in the sugar syrup for 5-8 minutes, allowing it to soak it well.
Make more malpuas with the remaining batter and soak them in the syrup one after the other. At the end, sprinkle chopped pista over it and gorge heartily.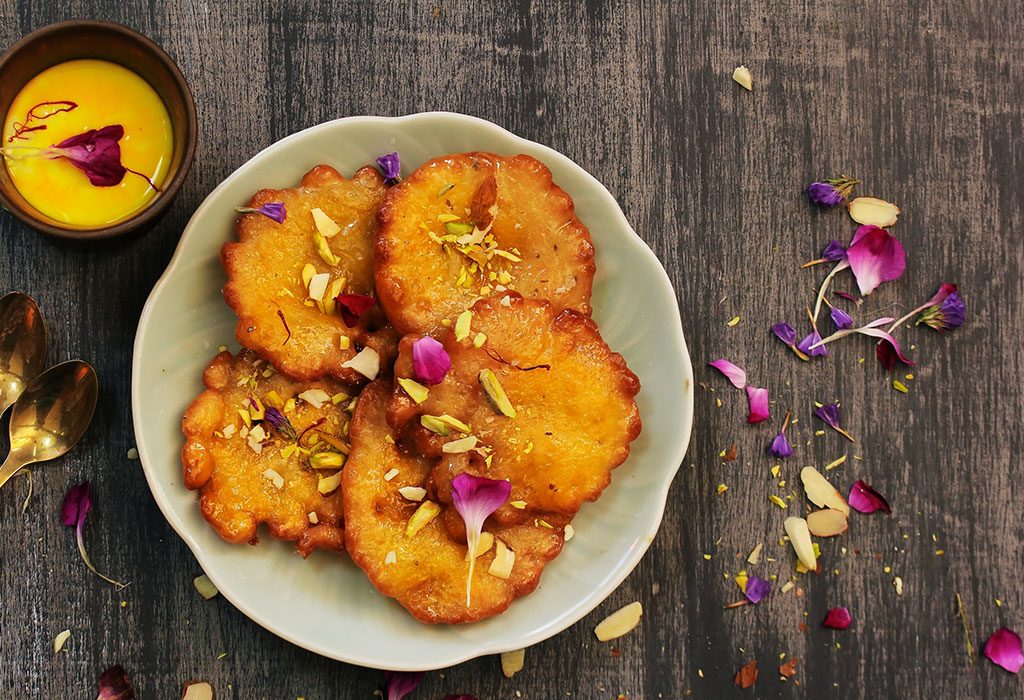 3. The Signature Puranpoli
If malpuas are the favourites of Sindhis, then Maharashtrians are well known for their puranpoli affection. Here's how you can make it right at home this Holi.
Total Cook Time: Around an hour
Servings: About 6 puranpolis
Ingredients
Jaiphal powder, ½ tsp
Oil
Water, ½ cup
Ghee, ½ cup
Chana dal, 1.5 cups
Rice flour, 2 tsp
Milk, 4 tbsp
Salt
Green cardamoms, 3
Sugar, 1.5 cups
Flour, 1 cup
How To Make

Take a bowl and add water and flour to it, mixing it well to form a dough. Allow it to sit for an hour.
Cook the chana dal with some water in a cooker on full flame. When done, strain away the water. Place this dal in a separate bowl and let it cool down.
Add the dal to a pan and cook it on medium heat with some ghee and sugar. Stir it constantly until it turns into a sticky soft mixture. Keep this mixture aside.
Take the dough and knead it again with oil, water and salt one by one. Separately, run the mixer with the chana dal mix, jaiphal powder and crunched cardamoms. Add milk if needed.
Once both mixtures are ready, take a little dough and a larger portion of the chana dal mix together. Roll two rotis from the dough and cover one of them with the dal mix with some gap around the edge. Place the other roti on top and press the edges to seal it up. Roll it again to spread it consistently.
Repeat the same with the remaining dough and dal mix. Finally, take a pan and heat ghee on it. Place the puranpoli on it and press it while it is being cooked. Feel free to add more ghee so that it turns an even brown colour without sticking to the pan. Serve hot.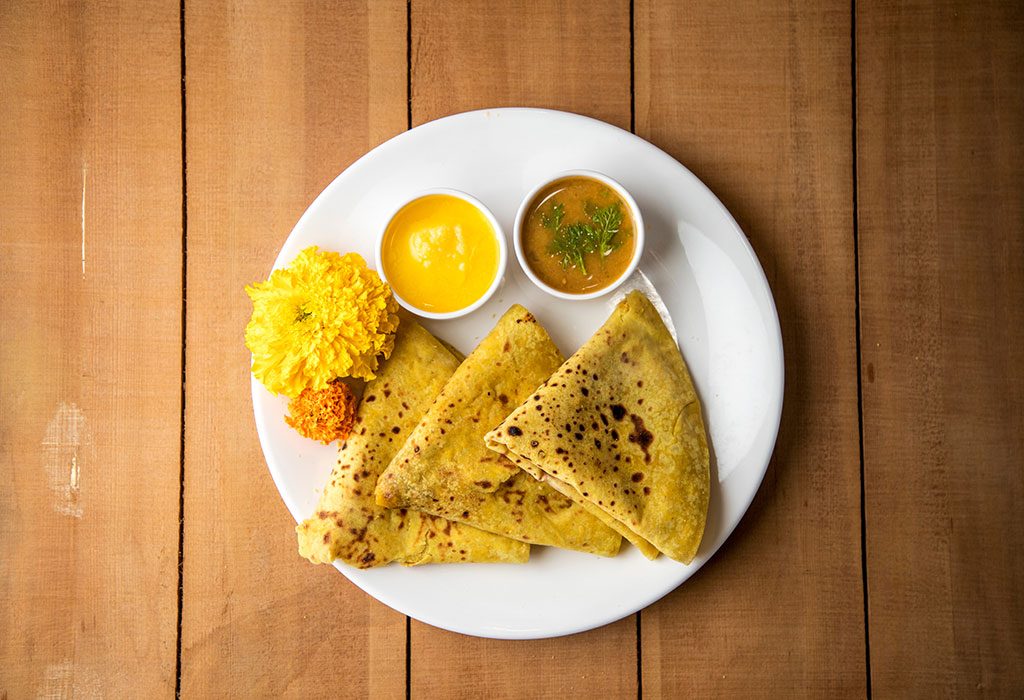 4. The Delectable Rasmalai
Northern India celebrates Holi with an entirely different fervour. Satiating those taste buds and hungry stomachs is well achieved with this sumptuous sweet.
Total Cook Time: About 45 minutes
Servings: Around 2 large rasmalai bowls
Ingredients
Maida, 1 tsp
Pista, ½ tsp
Kesar
Paneer, 50g
Water
Black cardamom powder, ¼ tsp
Almonds, ½ tsp
Sugar, 6 tbsp
Milk, 0.5L
How To Make
Begin by crumbling the paneer in a bowl and mixing it with the maida. Knead this together to form a dough and roll balls from it, patting them flat at the end.
In a pan, add some water and heat it on full flame. Follow up with sugar and allow the water to boil until it completely dissolves. Turn off the stove and add the paneer balls to it. Cover the pan and let it sit aside for a couple of hours.
Boil milk in a separate large pan until it reduces the volume by half. Add some sugar until it dissolves and turn off the flame. Put in the kesar and cardamom powder and mix it all together.
With both the items ready, pick out the paneer balls and squeeze gently to drain excessive syrup. Put them in the milk mix and sprinkle with pista and almonds. Place this entire setup in the refrigerator and consume when it has chilled down properly.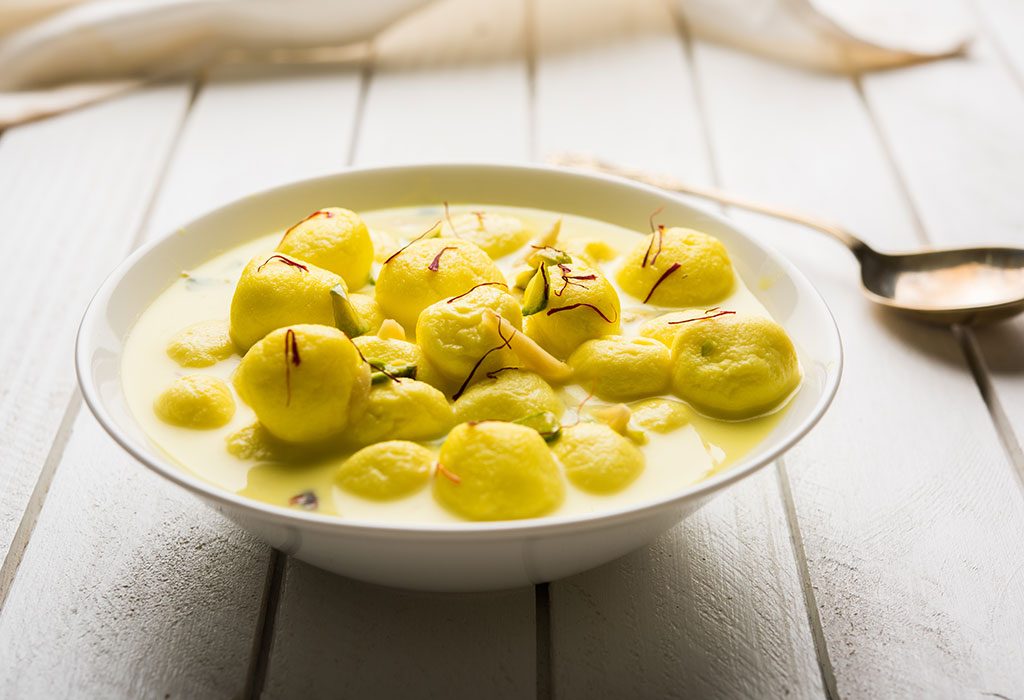 5. The Munchy Shakarparas
Though quite easily obtainable in any sweet shop around you, making these special Holi festival sweets at home in your own way can be quite special.
Total Cook Time: Around half an hour
Servings: About 3 plates
Ingredients
Sugar, ½ cup
Water
Oil, 150ml
Green cardamom powder
Ghee, ¼ tsp
Kesar
Maida, ½ cup
How To Make
In a large bowl, mix together maida and ghee with some water. Knead them to form a dough and roll out large rotis from it. These can then be cut into smaller triangular shapes.
Separately, heat a pan and add oil so as to allow the shakarparas to be deep fried. Once the oil is hot, place the triangles one by one and fry on a low flame until they are golden brown. Place them on a tissue paper to soak the excess oil.
In a separate pan, heat water and sugar together and add kesar to it. Allow it to simmer on medium heat until it thickens. Then add the fried shakarparas to that syrupy mix and let them soak it in. Take them out in a plate and garnish with cardamom powder.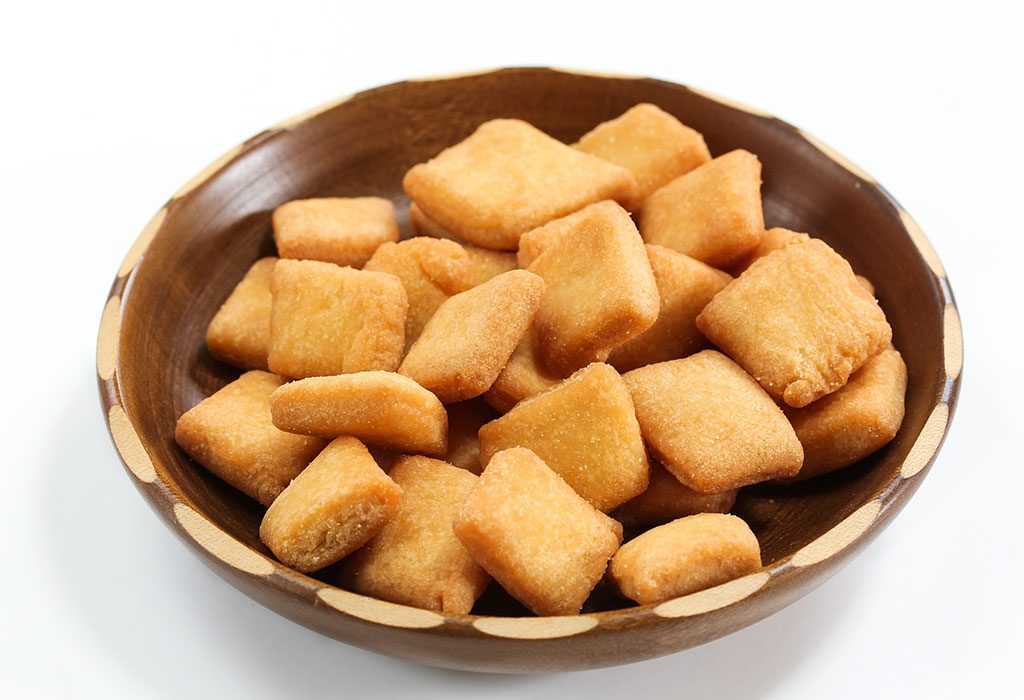 6. The Classic Phirni
This wonderful delicacy is the perfect way to end any Holi meal and leave your taste buds satisfied.
Total Cook Time: About an hour
Servings: Around 4 bowls
Ingredients
Green cardamom, 1 tsp
Pista, 4 tsp
Almonds, 4 tsp
Cashews, 4 tsp
Milk, 1L
Raisins, 1 tbsp
Sugar
Khoya, 100g
Basmati rice, 100g
How To Make
Prepare by soaking the rice for a couple of hours and washing it. Grind it to form a paste.
Add milk to a pan and boil it on medium heat. Add the rice paste to it and cook it on low heat until the milk reduces to half the volume.
Add grated khoya to this and stir to dissolve. Follow up with sugar and keep stirring to prevent it from sticking to the pan. Finally, add some chopped dry fruits to this.
Once the phirni starts getting a pink tinge, sprinkle some cardamom powder and turn off the stove. Mix it well and garnish with more dry nuts. Refrigerate it and serve chilled.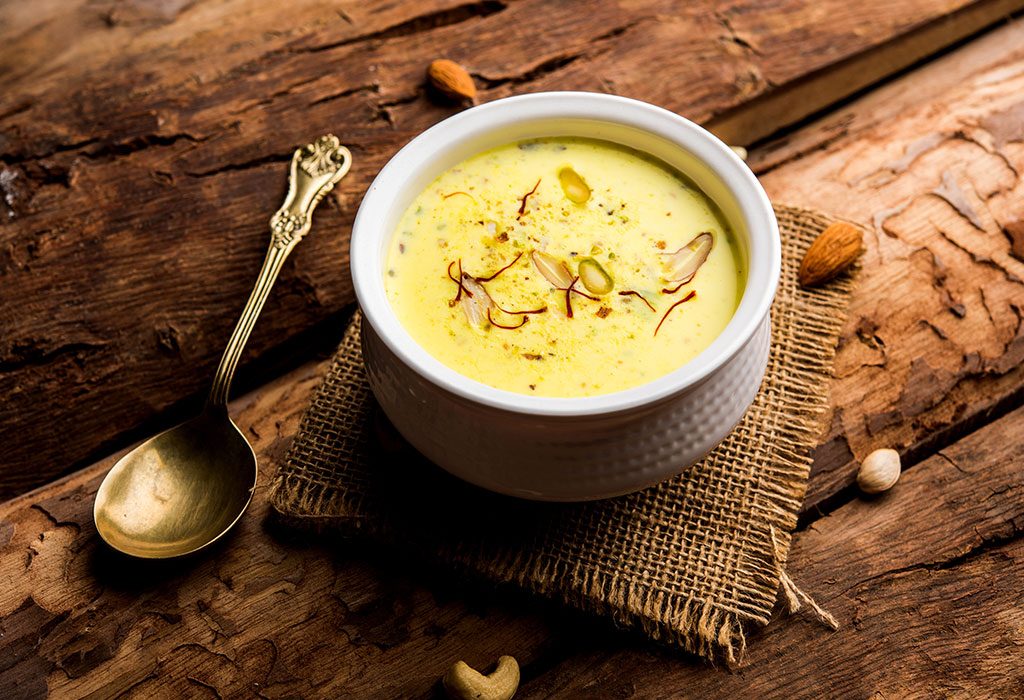 Holi is a time to bring families together and engage in hearty celebration. By making traditional Holi sweets at home, you can turn it into a bonding activity as well, and relish the sweetness together in the best way possible.
Also Read:
How to Make Safe and Natural Holi Colours at Home
Best Holi Gifts for Your Loved Ones
Dance Songs for Your Holi Party