Top 25 Walkable Cities in the United States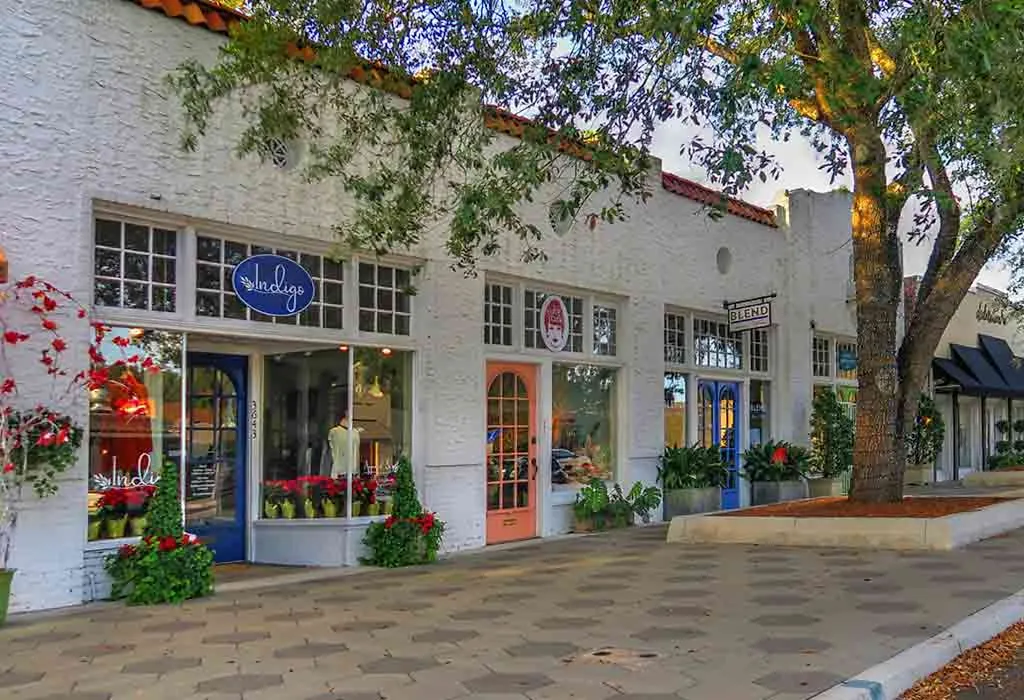 In this Article
Apart from the immense physical and mental benefits of walking as an exercise, it is also an active but comforting way to form a relationship with the city. There are plenty of most walkable small towns in America where you can rely on your own feet to commute, shop, dine and explore. On the other hand, larger cities have better infrastructure and larger sidewalks that facilitate walking to get around the landmark sights at your leisure. Moreover, reaching your destination can give a traveler a glorious feeling of accomplishment – another reason for you to explore these walkable cities yourself.
25 Most Walkable cities in the USA
After the boom in the automobile industry in the 20th century, going car-free is the latest trend in the USA. There has been a conscious effort to move away from the suburban sprawl to building walkable communities as a part of planning initiatives by the local governments. Walking has emerged as an everyday means of commuting to work.
Thus, the major cities across the country have moved from car-oriented layouts to pedestrian-friendly neighborhoods with access to public transit, better commutes, and proximity to the people and iconic places that are the key to a happier, healthier, and more sustainable lifestyle. Choosing to walk around the spacious streets of the world's most exciting cities of the USA can help avoid boring road trips, crowded subways, enclosed spaces, and expensive taxis.
Whether you're interested in the natural beauty of a picturesque town or want to enjoy a city's lively streetscapes, get an insight into the local culture or taste the authentic flavors of a place, you can do so in the most cost-effective way at the comfort of your sneakers. Here are some suggestions for the best walkable cities in the US to help you plan your next trip.
1. Seattle
This shining gem in the Pacific Northwest offers downtown sheen and adventure-packed suburbs like Chinatown and Bell town. With aptly placed staircases, local conveniences within walking range, and bus routes linking most notable areas, Seattle ranks eighth among the most walkable cities in the US.
2. Washington D.C
With everything from the White House, vibrant shops, art galleries to the National Zoo, the nation's capital has the most walkable areas like U-Street, Dupont Circle, and Mount Vernon Square, while Georgetown has historic cobblestone sidewalks.
3. Oakland, California
Oakland's most-walkable areas include Chinatown, Lakeside, Downtown, Civic Center, Old City, San Pablo Gateway, and Waverly. A bustling waterfront bar scene and diverse historic neighborhoods make Grand Lake Theatre and Jack London Square remarkable places to see.
4. Chicago, Illinois
The Windy City's towering skyscrapers, urban Lake Michigan beaches, and "Magnificent Mile" of shops and restaurants along North Michigan Avenue make it a vibrant destination for those who love to travel by foot. With a walk score of 77.8, you can consider the areas like Near North Side, West Loop, Wrigleyville, and Ukrainian Village as some of the most walkable neighborhoods.
5. Miami, Florida
Sun-drenched Miami snags a walk score of 79.2, setting it apart from the car-reliant Florida. This paradise for beach-goers offers South Beach as a place to relax before heading out to see the art-deco architecture from the street sidewalks. Little Havana, Downtown, and Wynwood-Edgewater are its most pedestrian-friendly neighborhoods.
6. Long Beach, California
Home to the historic Queen Mary, the Aquarium of the Pacific, and beautiful gardens, this laid-back beach-side city has a walk score of 69.9. Stroll around its bustling downtown area, saunter along the sands of Alamitos Bay Beach or Mother's Beach, or visit Saint Mary's neighborhoods that offer plenty of vibrant shops and restaurants to explore.
7. Philadelphia, Pennsylvania
Philadelphia's historic districts, full of cobblestone streets, over 10,000 acres of public green spaces, historical monuments, and the Liberty Bell make it an almost entirely outdoor-friendly city. Its walk score of 79 makes walking around its popular locations possible without a car.
8. Beverly Hills, California
The diverse communities, casual celebrity sightings, palm tree-lined streets dotted with luxury shopping centers, and Beverly Hills restaurants offer enough incentives to stretch your legs and soak in the fresh Californian sunshine.
9. Buffalo, New York
This second-largest city in New York is a walkable paradise in its own right. Buffalo's pedestrian-friendly districts give it a walk score of 67.8. Allentown, Black Rock, the Central Business District, Bryant, and Elmwood Village are some of its best neighborhoods to be explored on foot.
10. Minneapolis, Minnesota
Bisected by the Mississippi River and surrounded by a chain of lakes, Minneapolis is a city shaped by water. Its well-maintained parks, pedestrian-friendly neighborhoods like Lyn-Lake, Uptown, and Lowry Hill East give it a walk score of 69.2.
11. Baltimore, Maryland
Improved public transit, layout, a plethora of pedestrian-friendly neighborhoods, and a waterfront make Baltimore a fairly walkable city with a walk score of 69.4. Mount Vernon, downtown, the University of Maryland, Downtown, and its 5,000 acres of green space, make the city all the more scenic to walk around.
12. Newark, New Jersey
The 26-square-mile city has many walkable neighborhoods lined with parks, historical landmarks, art galleries, and restaurants. The Newark Central Business District, North Ironbound, Forest Hill, and University Heights neighborhoods are some of the most walkable areas in Newark, giving it an impressive walk score of 80.4.
13. Boston, Massachusetts
Given its tight topography and thick density, it comes as very little surprise that Boston earned a walk score of 80.9. Leather District, the North End, or the Bay Village neighborhood with stately Federal-style houses offer plenty of sightseeing options.
14. New York
Neighborhoods like Union Square, the West Village, and Nolita of New York are especially walk-friendly with attractive world-class restaurants, vibrant streets, and a navigable grid network, giving this metropolis an unbeatable walk score of 89.2.
15. Arlington, Virginia
The densely clustered neighborhoods of Arlington contribute to the city's walk score of 68.9. Recently named America's "Most Walkable Suburb," many Arlingtonians have embraced the award-winning Gold Level Walk Friendly culture. Clarendon-Courthouse is one of the most walkable of these urban villages known for its mom-and-pop shops.
16. Portland, Oregon
This second-most walkable city in the Pacific Northwest boasts a walk score of 64.7, with Peal District, Old Town Chinatown, and downtown being among the best destinations for shopping, dining, and entertainment for pedestrians.
17. Santa Ana, California
This densely populated city of Orange County has raised a walk score of 66.1 due to its sun-kissed beaches. Its revitalized Downtown features Bower's Museum, the Artist's Village, and growing art, culture, and entertainment. Willard and Heninger Park are some of the most pedestrian-friendly areas that are worth a visit.
18. Honolulu, Hawaii
Blessed with glorious weather and sandy beaches, this capital of Hawaii has a walk score of 65. Downtown, Ala Moana-Kakaako, and Waikiki are the most walkable neighborhoods of Honolulu, where it's easy to get to the tourist attractions without a car.
19. St. Louis, Missouri
This walkable city in St. Louis has picked up a score of 61 out of 100. The gallery-lined Benton Park West, premium boutiques, pristine art galleries, restaurants and bars of Clayton, French neighborhood of Soulard, and brewery-filled Benton Park contribute to an authentic and entertaining St. Louis experience.
20. Dallas, Texas
With commendable attempts to build a walkable urbanscape of connected neighborhoods, Big D ranks quite high in terms of "walkability." Downtown, Uptown, Deep Ellum, Oak Lawn, and Henderson are some neighborhoods that give you a reason to ditch the car.
21. Houston
Houston has a walk score of 47.9. By adopting pedestrian-oriented urban design, its city council presents an opportunity to create more walkable, vibrant communities with streets that support alternative modes of transportation. Residents may enjoy the walkability perks of Houston's Neartown-Montrose, Midtown, and Greenway-Upper Kirby areas.
22. Tampa, Florida
Leaving behind the sprawl style, Tampa's small walkable communities are becoming like the mini urban cores with neighborhoods like Uptown Tampa, Courier City-Oscawana, and North Hyde Park fast gaining popularity among visitors.
23. Cincinnati, Ohio
The grand parks, trails, playgrounds, and other outdoor spaces make the Queen city No. 10 in the United States for walkability, with 49.8 as its walkable score. Places around downtown have the highest walk scores, while suburban areas tend to have lower walk scores.
24. St. Genevieve, Missouri
This oldest town of Missouri is one of the most walkable small cities in the US. Its Historic District is a walkable community that offers fantastic authentic restaurants and shops selling local produce. You can stroll around downtown working art galleries, play 18 holes at the golf course, or soak in the beauty of Southeast Missouri at one of the wineries on the Route du Vin.
25. Richmond, Virginia
With plenty of cultural institutions, commercial districts, and nature preserves located within its city limits, Richmond is undoubtedly an attractive small city in the USA. Neighborhoods like Monroe Ward, Jackson Ward, and Carytown have good sidewalks, parks, and local places to spend time.
Walking helps strengthen muscles, burn calories, alleviate your mood, and lower the odds of diabetes and cardiac diseases. Traveling by foot benefits the environment with fewer vehicle emissions. While walking across a boring old path may be tiresome and not entice you, walking through these walkable cities in the US is undoubtedly bound to get you interested. Just have your fluids handy, tie your shoes, don the correct apparel, and you are ready to explore the US through these walkable cities. So, get walking and enjoy grand vistas of the US towns while reaching out for a healthier and more active lifestyle by taking inspiration from this list!
Also Read:
Best Hiking Places to Visit In The US
Best Family Holiday Destinations Around The World
Family Vacation Checklist