Top 20 Must Listen Podcasts For Women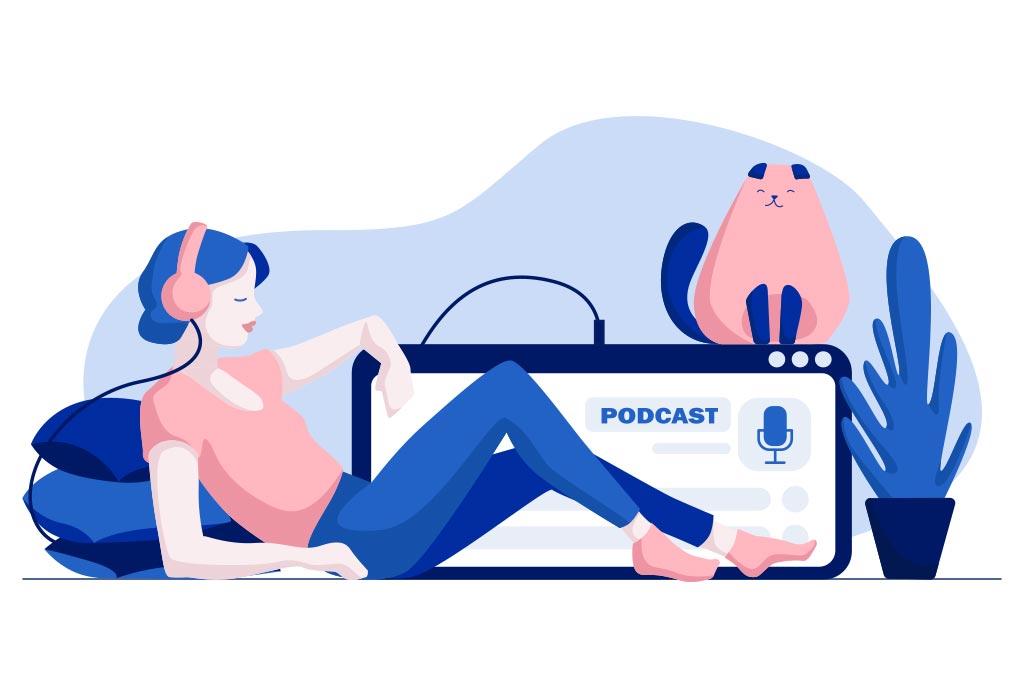 In this Article
Thinking about the present state of the world, we all require a short escape from reality. Whether you are looking for voices of reason providing advice or a forgotten lesson from women's history, we have got you covered with some of the best podcasts for women.
Amazing Podcasts For Women
Here is a lineup of some of the funniest and most popular podcasts for women you will love.
1. Call Your Girlfriend
The podcast is hosted by best friends Aminatou Sou and Ann Friedman, and they spend each episode talking about everything. They cover many topics like cultural phenomena, current events, and even random subjects worth speaking about.
2. The PHG Podcast
Ebone, The Professional Home Girl, aims to show the audience a broad spectrum of women of color who are now living extraordinary lives they worked hard for. Every one of her podcasts features an interview with an anonymous woman of color that has gone through so much in life to get there. Common themes on the show include scientists, survivors of all varieties, and sex workers, and they are all treated with equal fascination and respect they deserve.
3. By the Book
By the Book, hosted by Jolenta Greenberg and her friend Kristen Meinzer is a one-of-a-kind podcast that questions the content of the books. In each episode, the two women choose a different self-help book with rules they live by for a while to figure out which books are, in reality, beneficial. Most listeners describe it as half self-help, half reality, and one wild and complete social experiment.
4. Encyclopedia Womannica
Throughout grade school, our history books were filled with great presidents, scientific inventors, artists, admirals, popes, etc., and they all had one thing in common: most of them were men. The podcast likes to correct this because Encyclopedia Womannica, started by Jenny and Liz Kaplan, focuses on filling in the gaps where women have played an enormous role in history but are underrepresented.
5. Becoming Wise
While you require a moment of zen but do not have a lot of time to spare, Becoming Wise is the one podcast you should listen to. The podcast offers discovery and depth in the time as short as one takes to make a cup of coffee. The show touches on some of the biggest questions in the world and will help you think in-depth, eventually helping you widen your horizons without taking up much of your time!
6. TBD with Tina Brown
Tina Brown, the former editor-in-chief of The New Yorker, Vanity Fair, and The Daily Beast, hosts a fantastic talk show called the TBD with Tina Brown. She interviews some of the most popular women in the country, like Margot Robbie, producer Bruna Papandrea, Phoebe Robinson, and even the former Secretary of State, Hillary Clinton.
7. Stuff Mom Never Told You
Let's get real for a second; there are so many things out there your parents have never told you about. While you are on a quest to find many things on your own, some questions cannot be easily answered. If you are curious like every other person out there, then Stuff Mom Never Told You could be the perfect podcast for you! It is a research-based investigation of womanhood, hosted in the most chatty and exciting way possible. Hosted by Anney Reese and Samantha McVey, everything you see around is broken down, from the science of why women suffer more migraines than men to the history of the word 'pussy'.
8. Black Girl Nerds
Black Girl Nerds is a wonderful podcast described as a place for women of color to embrace who they are and express themselves freely, and it is a podcast that women of all races would love! The podcasts focus on showing the world that "being a nerd can be a wonderful thing," and once you finish an episode, you would agree too!
9. Add To Cart
If you spent this pandemic year shopping online, weekly chats between the comedian Kulap Vilaysack and MTV News Anchor SuChin Pak would surely be enlightening. On each of their episodes, they study quarantine purchases to understand better which purchases are necessary.
10. Sooo Many White Guys
After being tired of having all the white guys call the shots, Phoebe Robinson, a New York-based black comedian and writer, decided to host a podcast calling them on and talking with famous writers, actors, musicians, and comedians.
11. Alice Isn't Dead
Alice Isn't Dead, narrated by Jasika Nicole, is a serial fiction podcast that you would love if you are into thrillers. The story is about a truck driver, Keisha Taylor, who scours the country to find her missing wife. During this time, she encounters some of the creepiest stuff in the country-from meeting serial murderers to going through conspiracy towns, lost in time.
12. My Favorite Murder
Murder is not funny unless you are a fan of one of the best funny podcasts for women, My Favourite Murder. True crime enthusiasts Georgia Hardstark and Karen Kilgariff conduct this popular show by showing some of the most interesting and favorite murder stories.
13. Death, Sex, & Money
While most people around you would have told you not to talk about the above topics in a normal conversation, the podcast changes it all. Death, Sex, & Money, hosted by Anna Sale, interview some of the most entertaining and intelligent people in the country who go very deep into the topics we usually do not talk about.
14. Gloss Angeles
Breaking down some of the latest products and trends in the beauty industry, Sara Tan and Kirbie Johnson, two former beauty editors, hosts Gloss Angeles, one of the most popular podcasts in the country. Therefore, if you are a person that loves catching up on the latest beauty trends, then do not miss out on one of the good podcasts for women.
15. Dare I Say
A relatively new podcast hosted by Olivia Wilde, writer/director of Booksmart. Each episode of the show shines a spotlight on a massive spectrum of subjects that contemporary women would love to listen to. There is everything from white supremacists and plastic crises to body image and beyond!
16. Women Inspiring Women
To all the girl bosses out there and to the ones that are aspiring to be one, Women Inspiring Women is the perfect podcast for you. Hosted by Melanie Mitro, she talks about how she began her own business without any formal training or a traditional business degree and is a story worth listening to. This is one of the best motivational podcasts for women that will light a fire inside you to achieve your dreams!
17. How to Be a Girl
Marlo Mack is a single mom living in Seattle raising her transgender daughter. She shared stories about their mother-daughter relationship, the successes and challenges they face, and the duo's life on the podcast. The podcast is heartwarming and funny and is wonderful for parents all over the world.
18. Second Life
A podcast that shows you it is never too late to change your path, Second Life, hosted by Hillary Kerr, is a wonderful podcast that focuses on exploring career changes for all ages! The show is perfect for women who want to figure out their path in life and provide all their motivation.
19. LadyGang
With the current situation, a traditional girl's night out can be a big "NO," but with a podcast like this one, you will indeed feel like you are right in the middle of a fun night out with girls. Hosted by Becca Tobin, Keltie Knight, and Jac Vanek, the show takes a fun look at Hollywood- interviewing celebrities, sipping mimosas, and more!
20. Jill o Money
Jill Schlesinger, a certified financial planner, breaks down some of the most complex business terminologies and financial concepts into informative and digestible ideas in this amazing talk show. She provides advice on saving, investing, avoiding common money mistakes, and analyses various workplace and economic issues for women.
Covering everything from career advice and relationship to health and motherhood, these great podcasts for women are indeed going to widen your perspective. So, put on those headphones and press play!
Also Read:
Educational Podcasts for Kids
Parenting Podcasts for Mom and Dad
Popular Podcasts to Listen on Spotify