Top 20 Coming-of-age Movies You Would Love to Watch Again and Again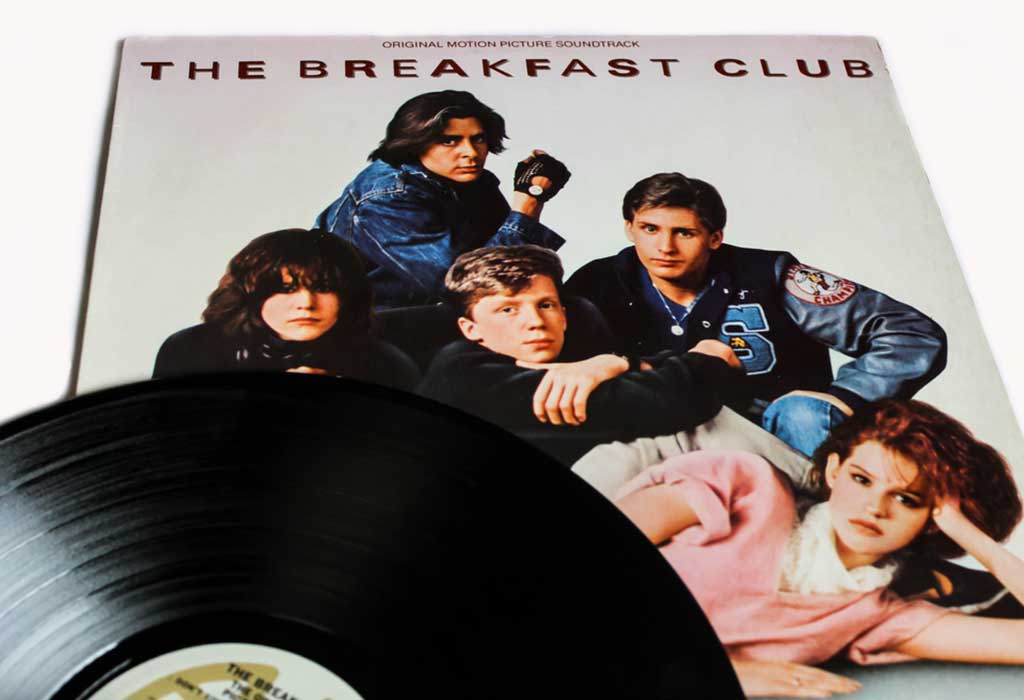 In this Article
Before we even begin, it is essential to have an understanding of the meaning of coming-of-age movies. These films portray the feeling of growing up and moving from one part of your life to the next that we as a viewer can relate to. The classic youth-centered stories draw us towards them. One can watch them again and again without getting bored.
All-time Best Coming-of-Age Movies
Growing up, we all have had different experiences as we all come from different backgrounds and families. But there is something universal to this adulthood experience. The good thing about coming of age films is that they make us reflect on our own transitional period. Here is a list of the top 20 of our favorite picks in no particular order.
1. Lady Bird
Year of Release – 2017
Out of all the coming of age movies on Netflix, this particular movie has to be the most-watched teen melodrama movie. This Oscar-nominated American film directed by Greta Gerwig revolves around a high-school senior, Christine McPherson, a Catholic girl trying to deal with young love, a troubled relationship with her mother, and the need to reinvent herself possibly.
2. Moonlight
Year of Release – 2016
This American coming-of-age drama film, directed by Barry Jenkins, won three Oscars and became the first film with an all-Black cast. This film presents three stages in the main character's life: childhood, adolescence, and early adult life. It is about a queer black boy named Chiron and his challenges with his sexuality and identity.
3. Boyhood
Year of Release – 2014
It is one such movie where you see the character grow up from six to nineteen years. Directed by Richard Linklater, the film centers around Mason Evans Jr. (Coltrane), who goes through the lows of growing up with divorced parents with mixed highs of first love.
4. Say Anything
Year of Release – 1989
This directorial debut of Cameron Crowe is considered to be the best high-school movie. This American comedy-drama film follows the romance between Lloyd Dobler, an average student with a good heart, and Diane Court, intelligent and beautiful, immediately after they graduate from high school.
5. Stand By Me
Year of Release – 1986
Directed by Rob Reiner, it is based on a novella written by Stephen King. It has suspense alongside an honest look at adolescent male friendships. This American coming-of-age drama film is another timeless classic with four friends Gordie, Chris, Teddy, and Vern. They go on a hike to find the dead body of a missing boy. What happens next is worth watching.
6. Reality Bites
Year of Release – 1994
This American comedy-drama film is the quintessential Generation X film with a peppy 1990s soundtrack. This movie, directed by Ben Stiller, centers around four recent college graduates ready to strike out in the real world. The film gives a harsh lesson that discipline and responsibility come alongside adulthood's freedom.
7. Juno
Year of Release – 2007
It is a refreshing story of a sixteen-year-old girl facing challenges that put the pressures of adult life onto her. Jason Reitman directs this American coming-of-age comedy-drama film. The movie is about an independent-minded teenager Juno Mcguff confronting an unplanned pregnancy and a complicated love life.
8. Rushmore
Year of Release – 1998
The American coming-of-age comedy-drama film, directed by Wes Anderson, revolves around a 15-year-old boy. Although he is the king of extracurricular activities, he incredibly lacks in academics. The storyline centers around the odd love triangle of Max Fischer, his wealthy industrialist friend Herman Blume and their love in common for elementary school teacher Rosemary Cross.
9. The Edge of Seventeen
Year of Release – 2016
As the title suggests, the lead character, Nadine Franklin, feels truly on edge in every way. This American coming-of-age comedy-drama film is a directorial debut of Kelly Fremon Craig. The film is about a sort of awkward junior in high school who has recently lost her father. She feels desperately alone when she finds out about her older brother dating her best friend.
10. Real Women Have Curves
Year of Release – 2002
This American comedy-drama film is based on the play of the same title by Josefina López. Directed by Patricia Cardoso, this movie is about an eighteen-year-old Ana García who dreams of college. She rebels against her mother, who wants her to join the family textile business and start earning. While struggling with her body image issues, she starts dating Jimmy.
11. Mean Girls
Year of Release – 2004
This American teen film, directed by Mark Waters, shows the hardships of high school girls, especially school bullying that has damaging effects. The film is about a 16-year-old Cady Heron who joins U.S. high school and unintentionally falls in with a trio of girls, known as "The Plastics," led by the manipulative Regina George. She makes the mistake of falling for Aaron Samuels, the ex-boyfriend of Regina.
12. Twenty
Year of Release- 2015
This South Korean coming-of-age movie shows that transitioning into adulthood is as challenging as growing up in the teenage years. Directed by Lee Byeong-heon, this movie centers around best friends Chi-ho, Kyung-Jae, and Dong-woo, three friends who have just graduated from high school.
13. 3 Idiots
Year of Release – 2009
This Hindi-language Indian coming-of-age comedy-drama film became one of the highest-grossing Indian films of the 2000s. Directed by Rajkumar Hirani, this film showcases the friendship of three students at an Indian engineering college. It is a subtle satire about the social pressures of the education system. Alongside, you also get to see emotions like love and jealousy.
14. The Breakfast Club
Year of Release – 1985
This yet another classic American coming-of-age comedy-drama film is possibly the most recognizable teen movie of all time. Directed by John Hughes, this film centers around five students from different high school groups who are forced to spend a Saturday in detention under the supervision of the vice-principal. At the beginning of the day, it seemed like a punishment where they had nothing in common. But by the end, they develop a bond that changes their lives.
15. Raw
Year of Release – 2016
It is a must-watch where both horror and best-of-coming-of-age movie have perfectly blended. Written and directed by Julia Ducourna, this is a story of a first-year student Justine, a lifelong vegetarian who begins her first semester at veterinary school. She tastes meat for the first time and develops a craving for human flesh. What follows on is shudder-inducing to watch.
16. House of Hummingbird
Year of Release – 2018
Set in 1994 in Seoul, it is a heart-touching coming-of-age drama centered around the quiet and unexceptional eighth-grader Eun-Hee. It is a South Korean drama film on LGBT rights written and directed by Kim Bora. The story is about a lonely eighth-grader who's trying to find herself and true love while navigating the highs and lows of girlhood.
17. Dope
Year of Release – 2015
Good coming-of-age movies are all about impactful performances, thought-provoking storylines, and soulful music tracks. Dope is one of a kind. This American comedy-drama coming-of-age film is written and directed by Rick Famuyiwa. It is about Malcolm and two of his high school geek best friends getting caught when a drug dealer secretly hides drugs in Malcolm's backpack during a nightclub party that turns violent.
18. Love, Simon
Year of Release – 2018
The film is about a gay high school boy named Simon who struggles to keep his sexuality a secret amongst his family and friends. It is an American drama film directed by Greg Berlanti. Simon has a love connection with a boy, Blue. His love interest is threatening to out him (about his sexuality) to all of his classmates.
19. American Graffiti
Year of Release – 1973
This American coming-of-age comedy film is the story of a group of teenagers and their adventures during summer break. Directed by George Lucas, this film is about George Smalley and a group of his fellow outcast high schoolers on their last night out before they leave for college.
20. Call Me by Your Name
Year of Release – 2017
If you love watching hopeless romantic movies, then this one is for you. It is a love story directed by Luca Guadagnino. First love is intense, complex, magical, yet painful. This movie beautifully captures all the right emotions. The Italian setting of the film is truly a cherry on the cake.
Movies are more than just past time. The coming-of-age film is even more appealing because it resonates with all age groups, from nostalgic adults to younger generations.
Also Read:
All Time Best Survival Movies
Royal Films That You Must Watch at Least Once
End of The World Movies to Watch With Your Family