Top 15 Most Popular Relationship Podcasts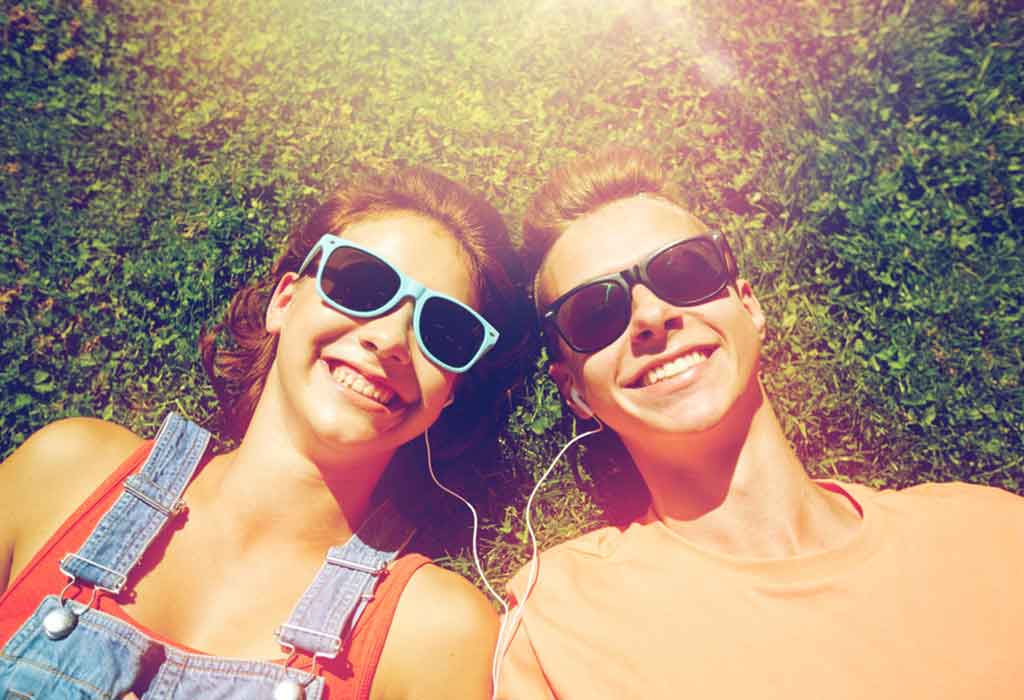 In this Article
The beauty of podcasts is that it covers a range of exciting subjects relatable to real-life from different perspectives. You are sure to enjoy it if you find the ones that suit your interests. One of the most sought-after subjects is podcasts about healthy relationships. This is where relationship advice podcasts come into great use, and sometimes the advice you receive from these platforms can help renew a depleting relationship. Here are some of the best relationship podcasts you can listen to to strengthen your relationships.
Best Relationship Podcasts
Sometimes, these top relationship podcasts can turn out to do a much better job than any counselling ever could. For those who need a little help to sort out relationship issues, difficulty in communication, even sex issues, these podcasts can be of great use. Here, we have a well-curated list of the best podcasts on relationships that will surely help you get some answers and valuable advice to save your relationships.
1. Why Won't You Date Me?
Nicole Byer sure knows how to infuse serious relationship advice with some humour and change people's lives through her podcasts. This well-established comedian does a great job in this podcast as she figures out the most asked question by all the singles out there. She has one new guest for every episode. They discuss a wide range of related topics such as finding the perfect date, blowjobs, polyamory, tackling intimacy-related issues, etc.
2. Dear Sugars
Two's a company! Cheryl Strayed has had an illustrious career as a successful columnist and wrote the quirky column "Dear Sugar". She gave useful relationship advice and then headed on to write her successful novel "Wild". Before she knew it, she came up with her fun column on relationship advice with her fellow columnist Steve Almond. Together they are brilliant as they give helpful advice on infidelity, past relationships, and jealousy in the most insightful manner.
3. Modern Love
This podcast is hosted by Meghna Chakrabarti and Daniel Jones, who analyse and discuss top themes of modern love. If you need some food for thought when it comes to dating, parenthood, intimacy, friendship, coming out, etc., you must listen to this podcast. The format is endearing as they discuss every possible concern one may have about their relationships and end on a light note for more hope.
4. Relationship Alive
Neil Sattin is all about implementing the new-age concepts of love and life into his podcast. He is a sought-after intervention coach who values various perspectives that impact healthy relationships, such as chemistry, actions, and energies. He invites a host of people who discuss and provide advice on dealing with infidelity and how to get rid of toxic relationships, to name a few.
5. Unladylike
This is not exactly a relationship podcast, but it discusses all the issues that hamper relationships. The hosts, Cristen Conger and Caroline Ervin do a great job in talking about relation issues, for example, how the pandemic has affected relationships, STDs, how to embrace singlehood, etc. The hosts make this podcast a joyride for all.
6. Hitched
The show is hosted by Steve Cooper, who is also the notable editor-in-chief of the Hitched magazine. He does an excellent job as he cruises through honest relationship-related topics, such as open marriages, whether having great sex equals a successful marriage, how happy couples argue, etc., as honest as it gets.
7. Nancy
As the world has evolved, so has the taboo around talking about LGBTQ communities and their experiences. This podcast is dedicated to them as it discusses serious concerns related to the community, from not having proper rights to better sex education. There are some fun topics, such as weddings, romcoms, and meeting cute partners, that one can learn about and enjoy through these podcasts.
8. Relationship Advice
The new age demands new ways of therapy. What if we told you that a podcast helps provide some well-needed advice, especially for those starting a relationship or marriage for the first time? This podcast has therapists and expert relationship advisors who assist individuals in each episode in nurturing long-lasting relationships.
9. Love Is Like a Plant
For those who are not aware, an app called Mend is highly beneficial for those going through a bad break-up. Ellen Huerta, the founder of this app, also started a podcast with the same intention, but here, she isn't only focusing on heartbreaks. The podcast's main goal is to help nurture and care for relationships and help the listeners grow.
10. Savage Lovecast
For those who need an unhindered conversation about sex, this podcast is your go-to. Dan Savage was a sex columnist, and in 2006 he started with this podcast where he had plenty of people calling in with their doubts and question, and he would give them frank advice on everything related to sex.
11. Love Letters
Meredith Goldstein, the host of this podcast, has one new theme for every season. Season 3 revolved around "How do you know", while Season 4 was all about "Love at any age". Almost every episode touches base with the theme so that you get to hear about an inspiring love story and have the courage to give your heart to someone too.
12. Black Love Matters
Niram and Niambi do an excellent job hosting a relationship podcast that is all about black love. It gives a top-notch view of black love and how they work towards keeping their relationships healthy. Listener's questions are willingly answered as they share their opinions on pop culture as well.
13. Dyking Out
Carolyn Bergier and Melody Kamali are two of the most loved lesbian comedians, and as the name suggests, this podcast is about discussing relationships in the LGBTQ community. They discuss a horde of topics related to queer individuals, from pansexuality to even discussing lesbian films like "But I'm a cheerleader".
14. We Bought a House
It is the age of living together with your partners! This podcast can be very insightful for those who live with their partners. Billie Eilish's brother, Finneas, conducts the podcast with his girlfriend, Claudia Sulewski, on the real experience of living together, the relationship with your neighbours, to how they met for the very first time.
15. The Viall Files
We have always been at the crossroads where we have needed the perspective of someone experienced. Nick Viall comes with the right podcast where he answers the questions of his listeners and provides exceptionally thoughtful and helpful advice to his guests.
Podcasts are rising to popularity every passing day, and these are a few of the best relationship podcasts you will find if you need help in nurturing your relationships for the long run.
Also Read:
Importance of Trust In a Relationship
Signs of a Happy and Healthy Relationship
Relationship Myths and Facts You Must Know